This year get your loved one a gift they will actually use! I have rounded up a few DIY Christmas gift ideas that I have made this year that I think would make great Christmas gifts!
A lot of these ideas are DIY furniture, but they really are inexpensive to make if you have a few power tools available. You may even find that you have most of the materials at home already.
This table looks a lot more complicated to make that it actually is. The hardest part is cutting the angles, but once you get your first one, the rest is a breeze. This coffee table would make a great gift for a new home owner or someone with a small apartment.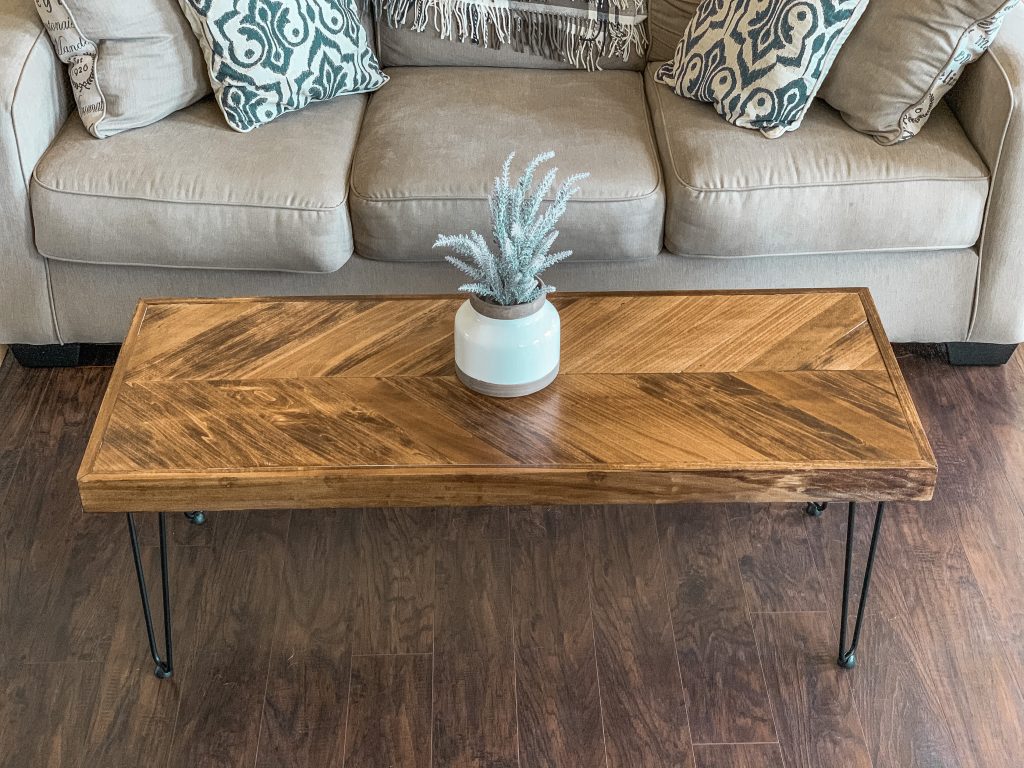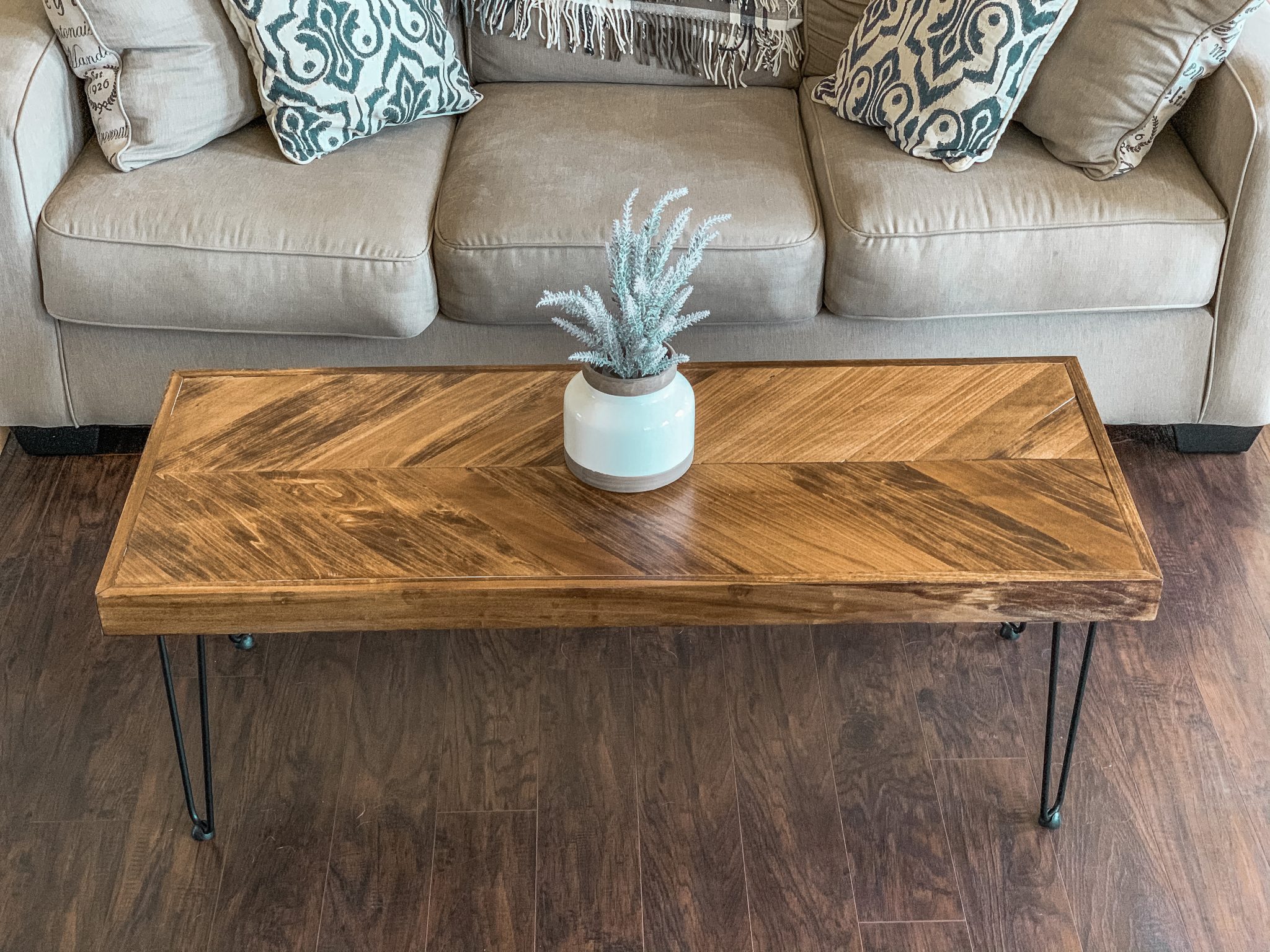 This upcycled bench makes for the cutest homemade gift. You may even have everything you need already at home. I was able to find these chairs at a thrift store for $5 each. You can customize the colors to match any home decor. Add some cute throw pillows for a finishing touch!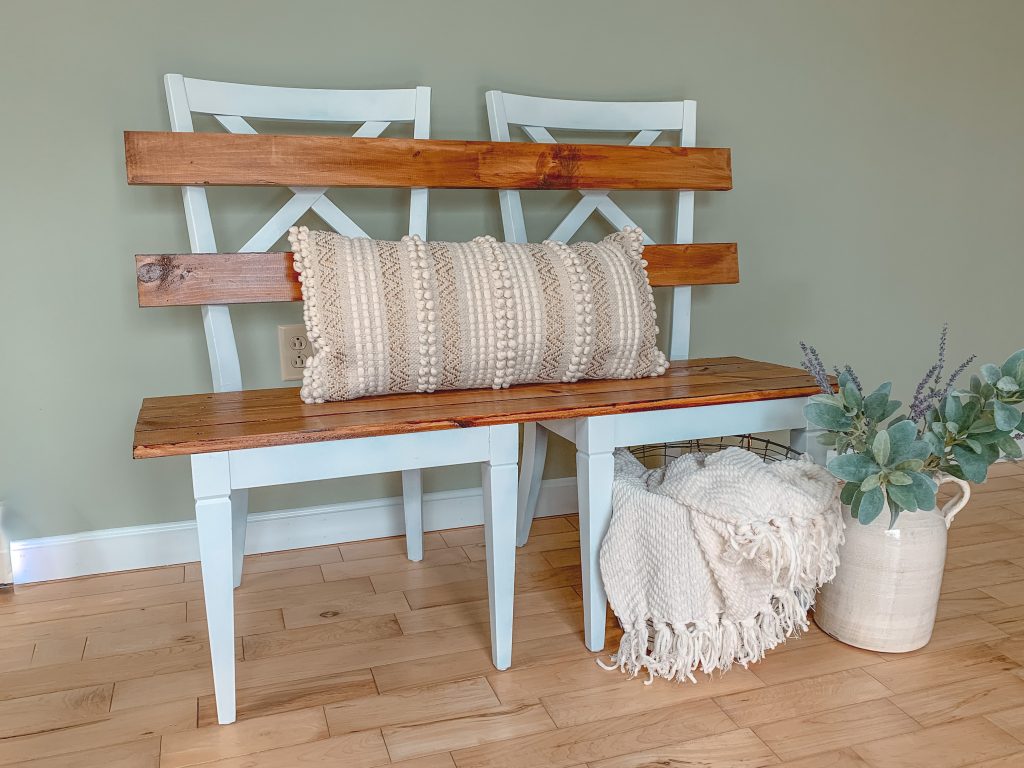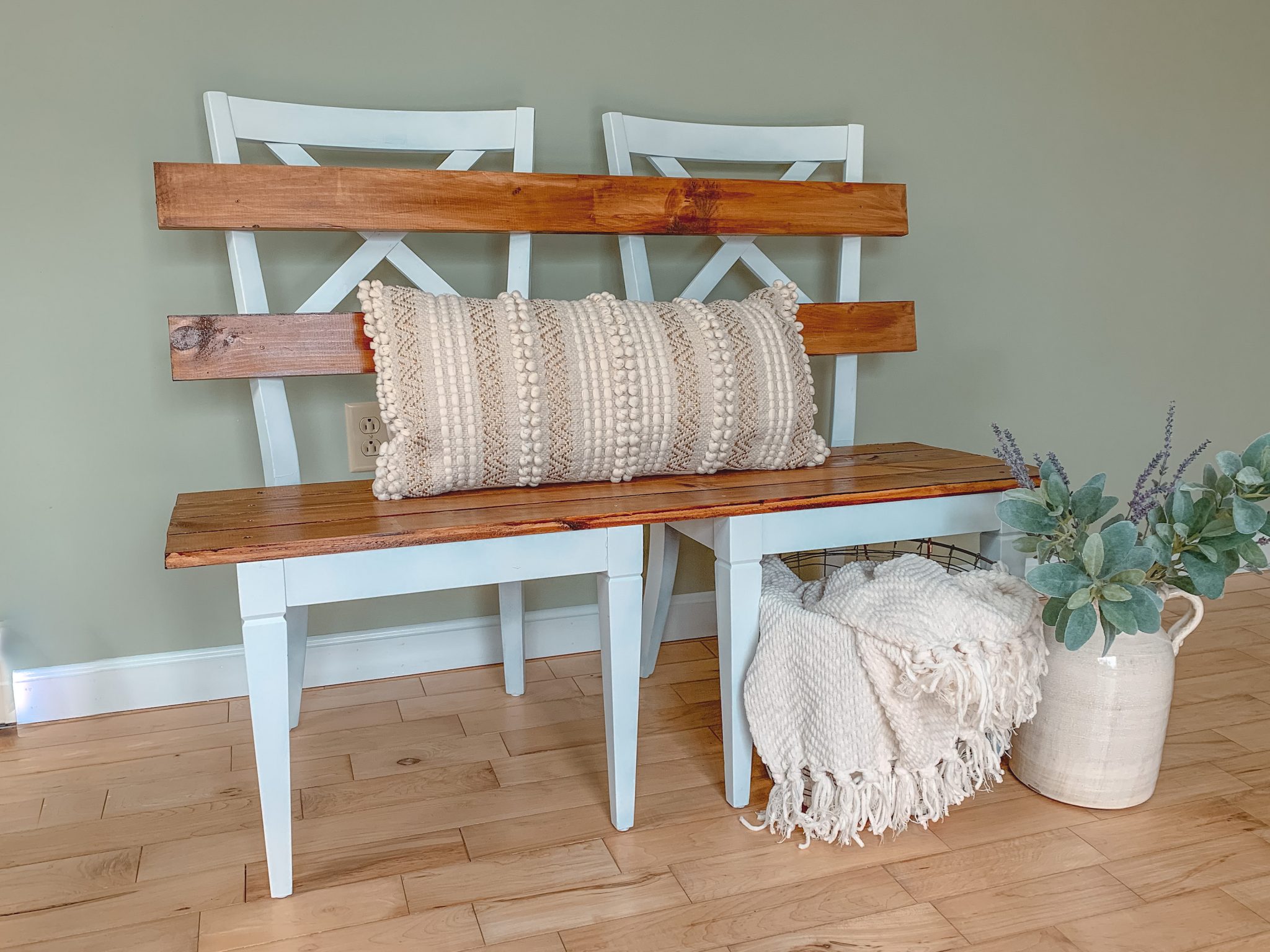 I had always wanted a photo gallery wall at home, but could not justify spending hundreds of dollars on the frames. Fortunately, I found an easier way and got everything I needed in one trip to Walmart. Customize these frames with your favorite photos to make it an extra special personalized gift.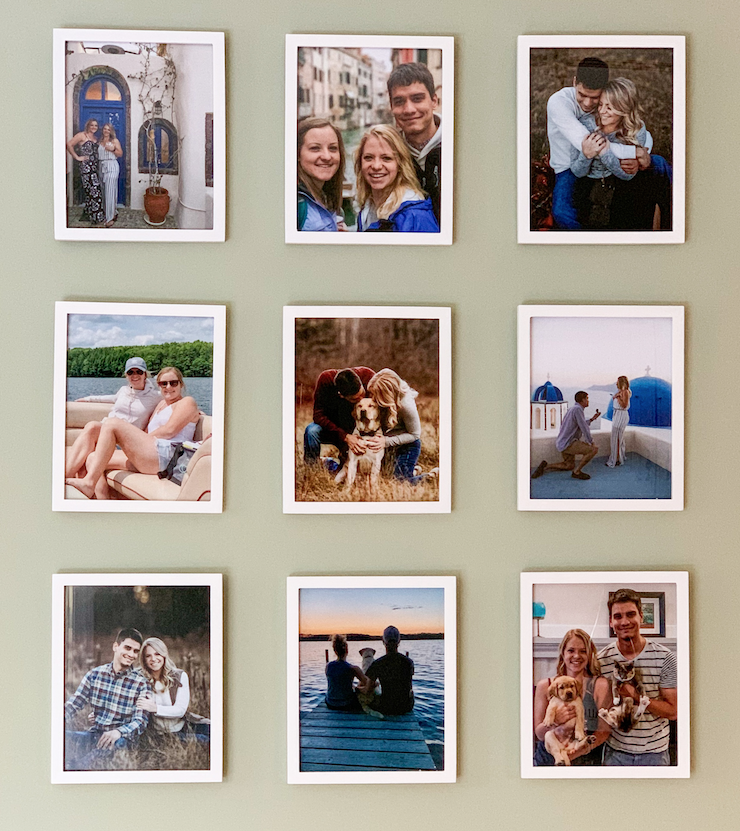 Serving trays are so versatile, you can use them as cute decor, a centerpiece or use them to actually serve food at your next family gathering! This process is very similar to the herringbone coffee table project, so you could make a matching set!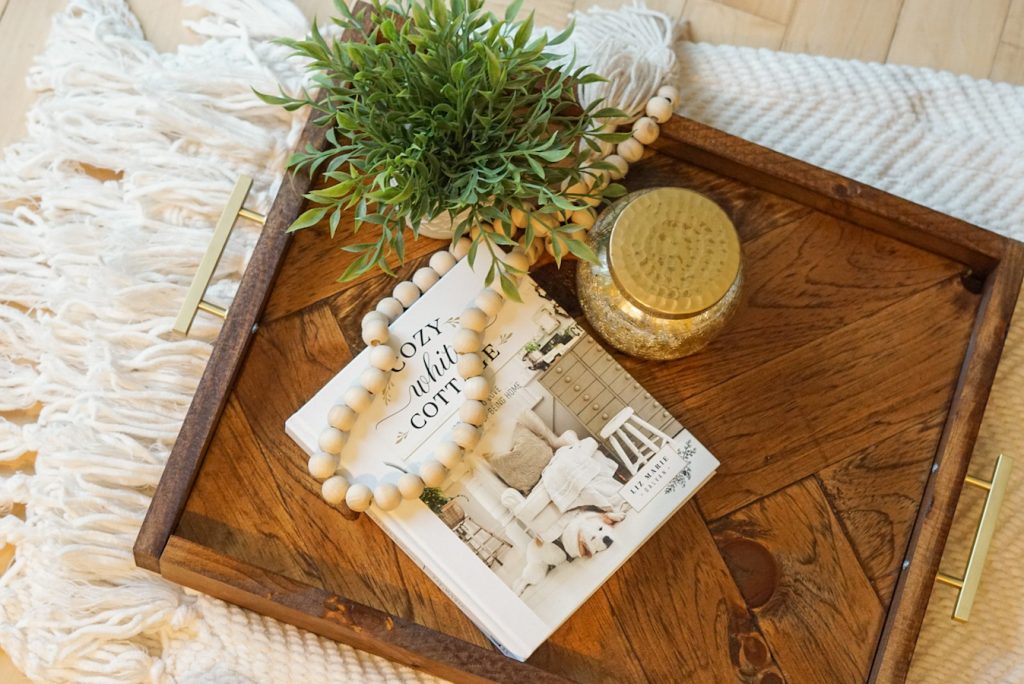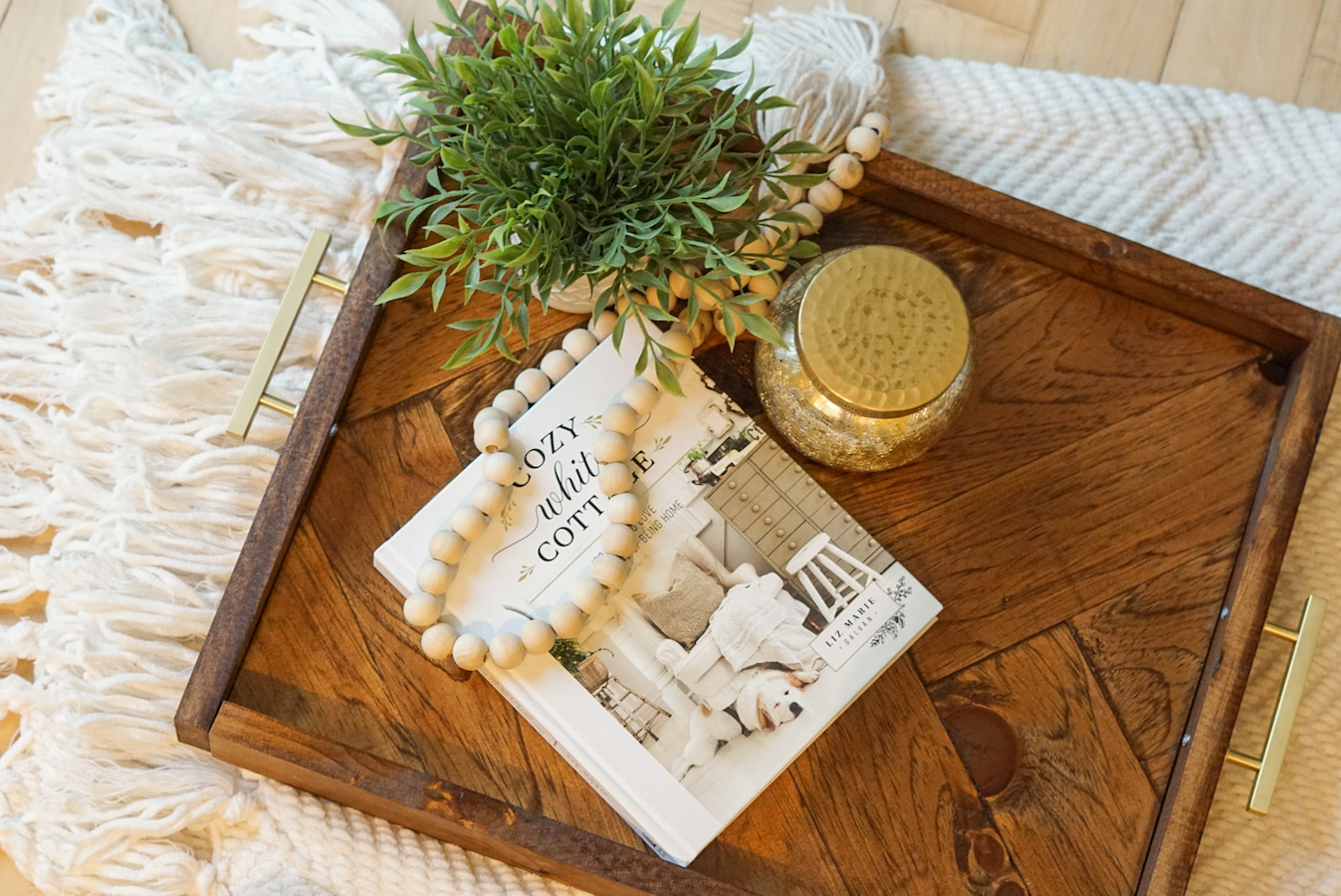 I was impressed at how easy this coffee table was to make. You will need some power tools, but the materials are 2 x 4 boards and a couple of 1 x 4 boards. This table is very sturdy and so cute for a farmhouse style home.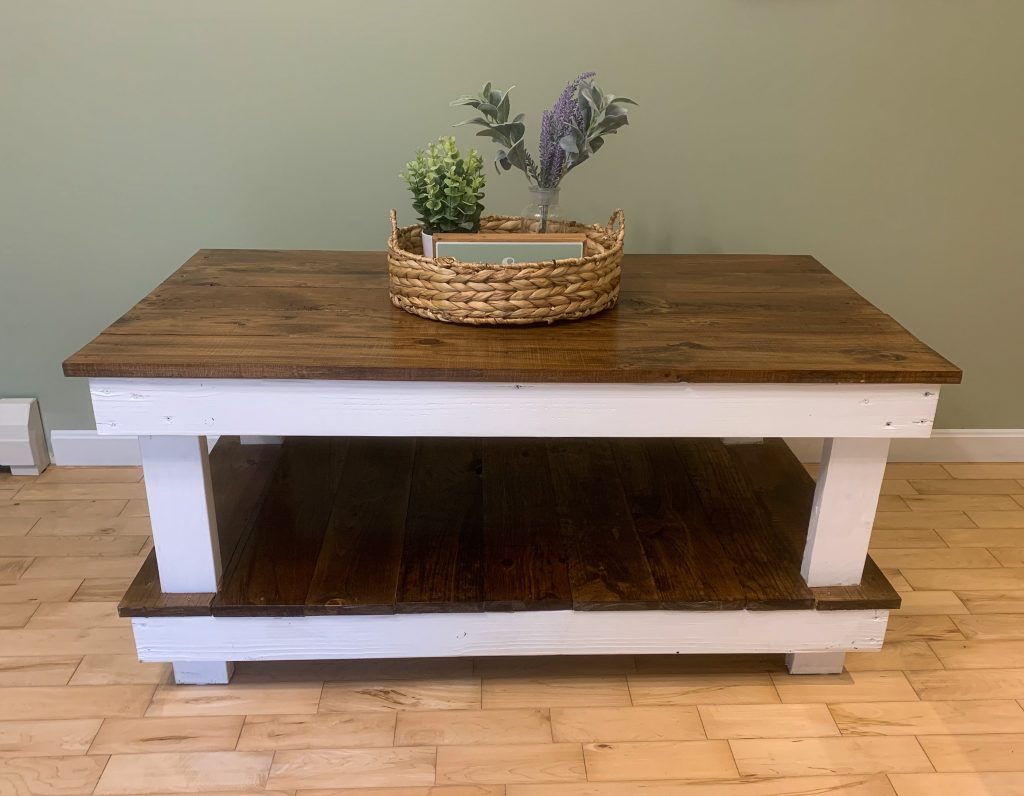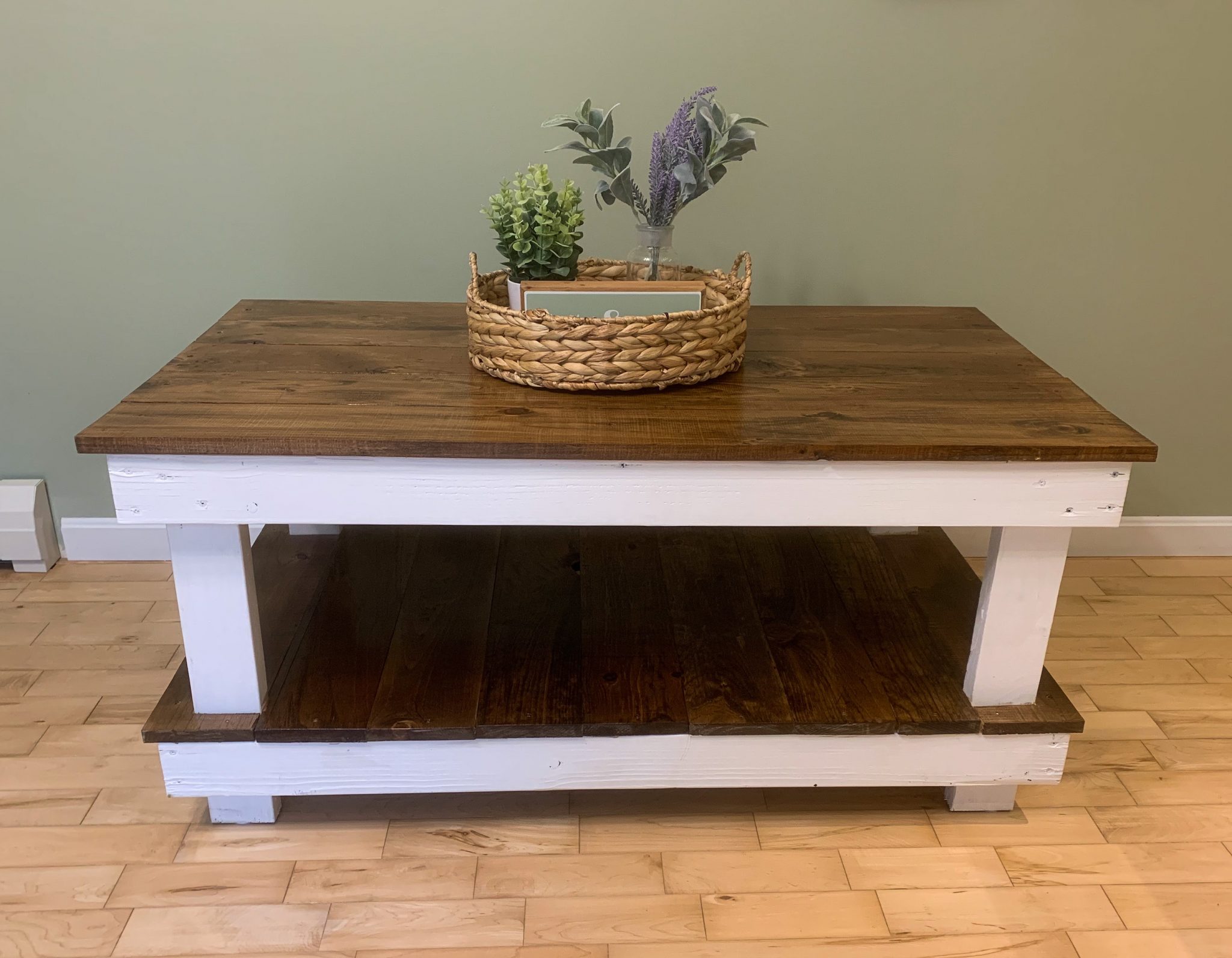 If you have old furniture laying around that you cannot bear to throw away. Consider giving it a makeover. Sanding and staining was too much work to try and bring these tables back to life, so we decided to revamp them by adding a new top. I think that this project would also work really well for an old desk or coffee table.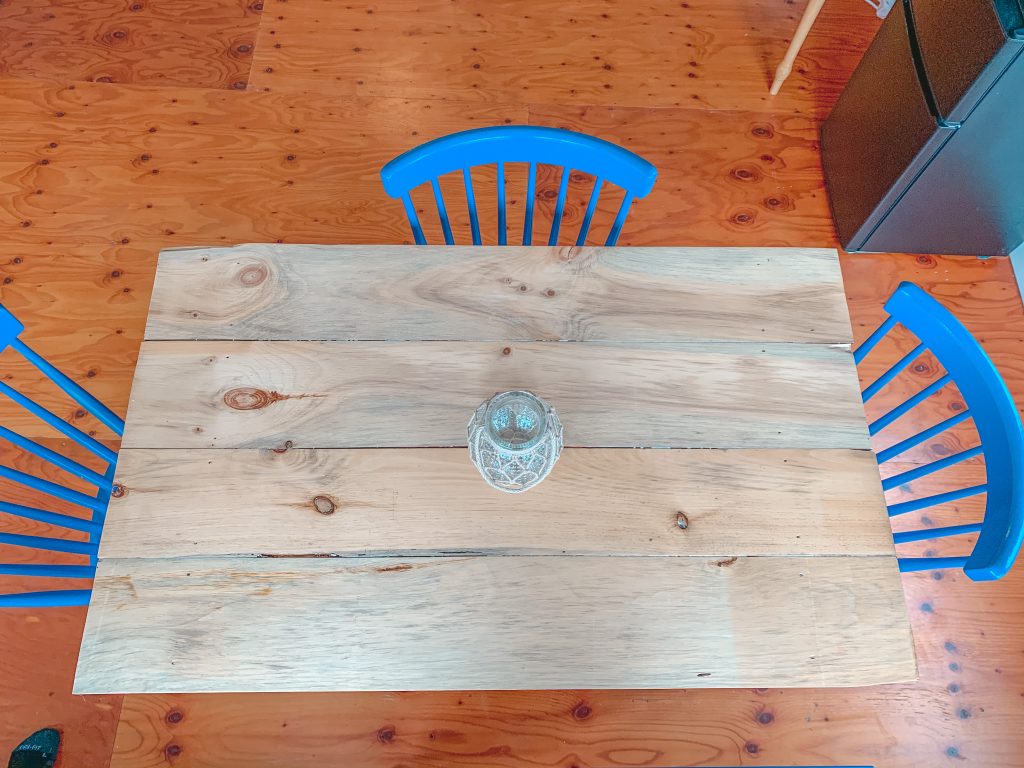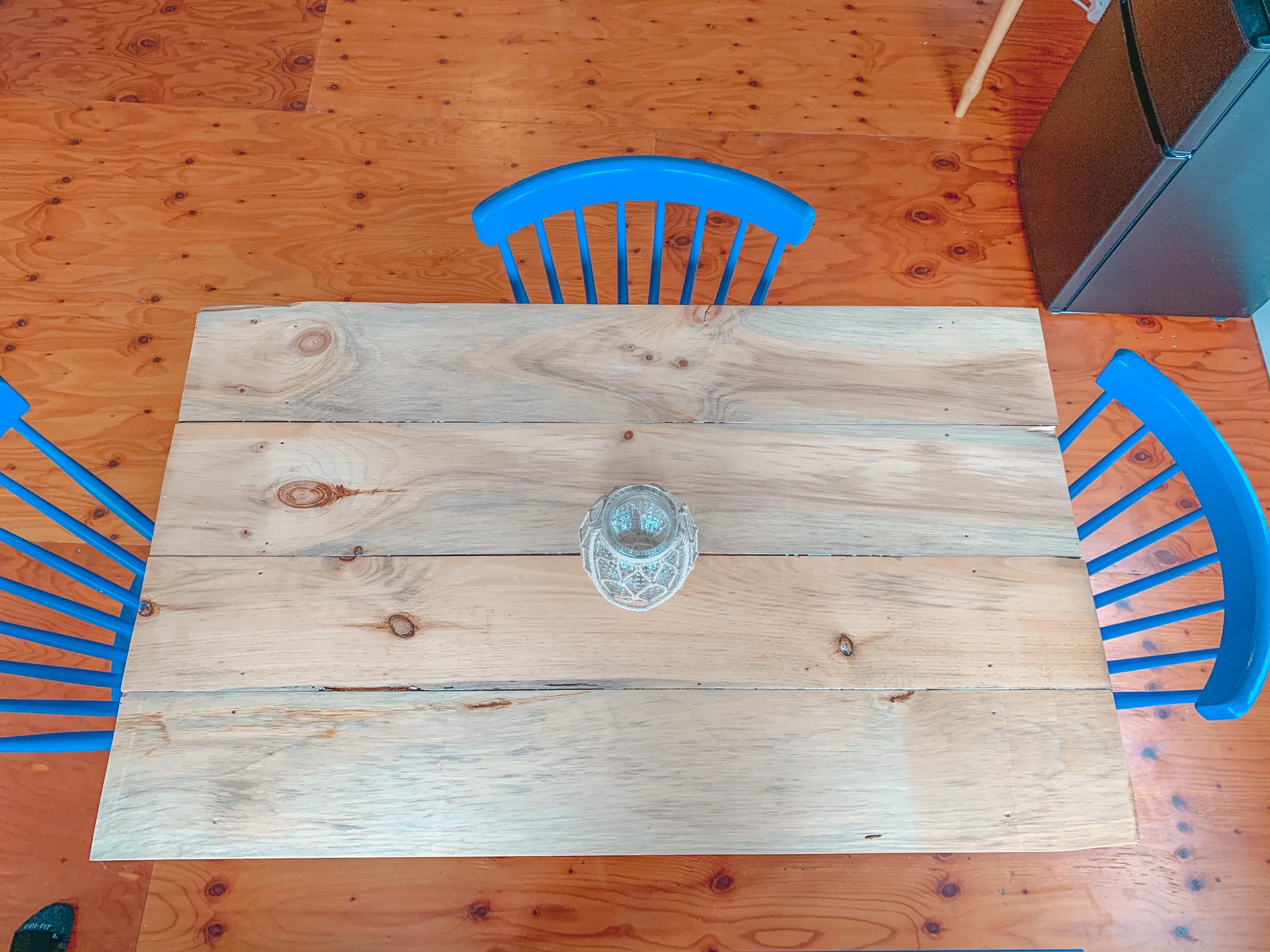 This may be the easiest DIY project on the list. You can even have Home Depot or Lowes cut the boards for you if you don't own a saw. These Scandinavian style nightstands are so simple and functional. You can find the legs here. They would make the perfect gift for a new home owner.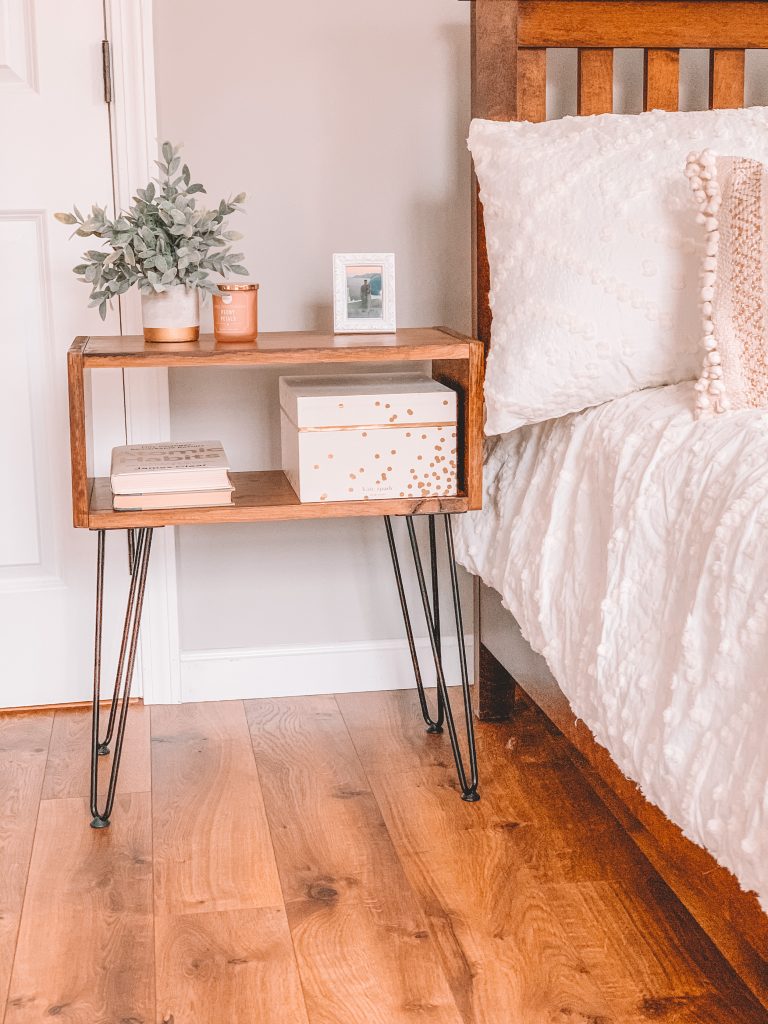 I have been seeing these DIY personalized book stacks all over Instagram and thought that they were the cutest little personalized gift. You can very easily make these on your own, probably with things that you already have around the house. If not a quick trip to the Dollar Tree should get you most of your supplies.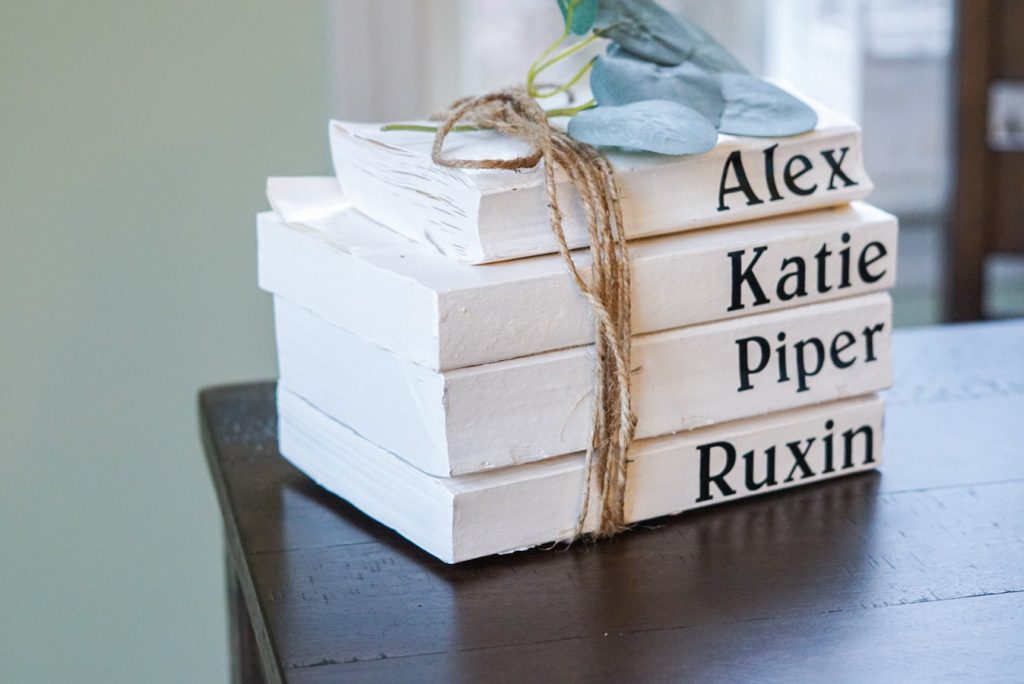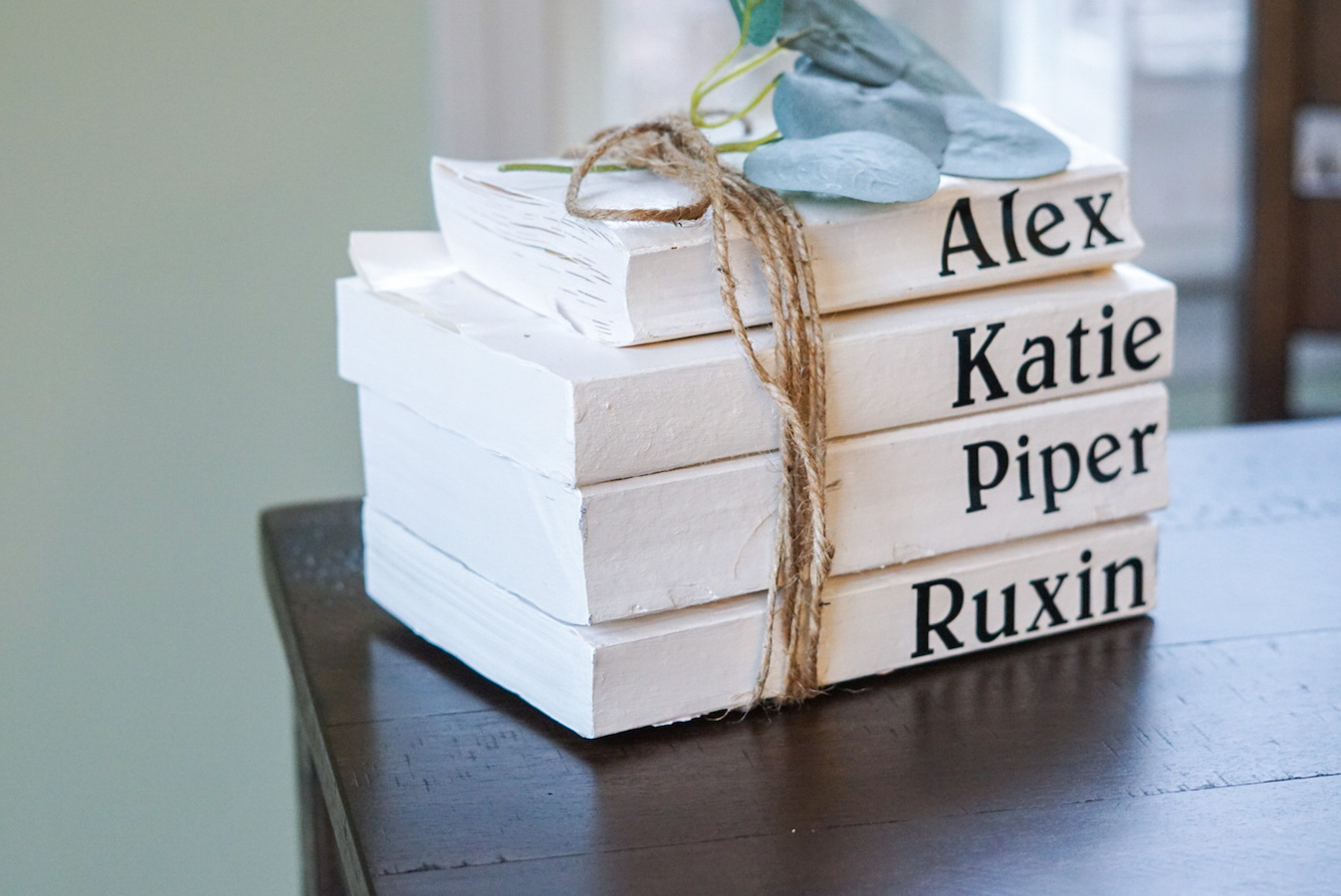 DIY Chalkboard Charcuterie Board
My family and I love to put together charcuterie boards at every family event. This version with the chalkboard top allow you to label the items on your board. It is a really cute gift idea for any host.
I hope you found some of these DIY Christmas gift ideas helpful. Sometimes hand made gifts make the best gifts. This year my family decided to do a Secret Santa, but the rules were that you had to make the gift for the person. I thought this was a really great idea and wanted to share some of my ideas with you all! If you have any other ideas, let me know in the comments!