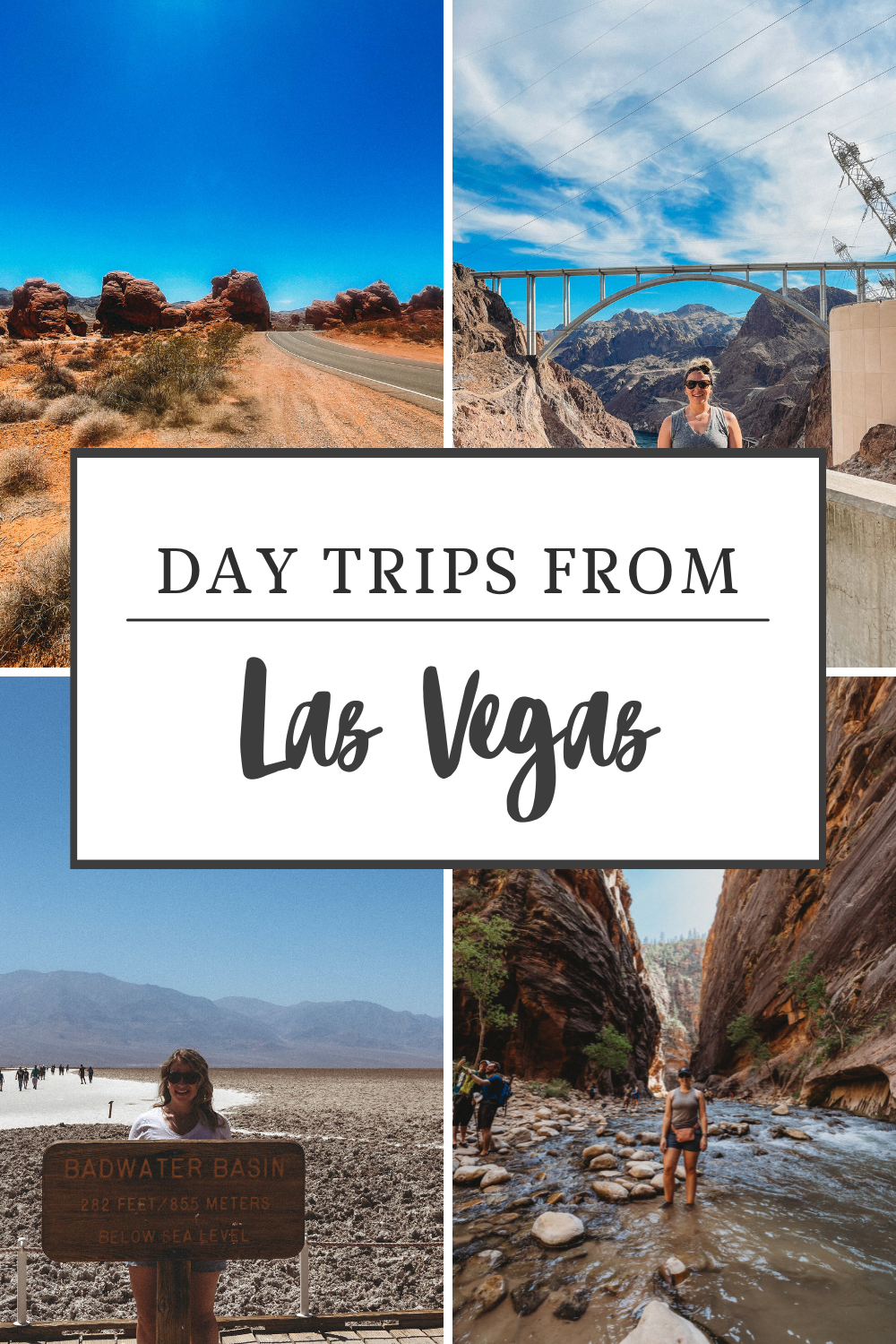 Vegas is one of those places you just have to go and see for yourself. I feel like everyone can have a different experience depending on what they decided to do. Well I didn't get to enjoy my first Vegas experience until my 30th birthday. My husband planned the best trip for my birthday. I am going to share with you all the things we did on our four day trip to Las Vegas plus what to do outside of Las Vegas plus day trips.
I'll be upfront with you. I am not one to eat, drink and gamble all day every day. My husband did a lot of research to figure out what to do outside of Las Vegas knowing that I would want to go explore. I didn't realize that Vegas was so close to some pretty cool National Parks. Our plan was to drive and adventure during the day and then have dinner and drinks on the strip at night. Maybe throw in some gambling and shows in the evening. I was under the impression that all there was to do in Vegas was eat, drink and gamble. But there are so many day trips that you can take from Vegas! If you are like me and you want to plan a trip to Vegas, but you also want to know what to do outside of Las Vegas, you are in the right place.
I am going to give you our day to day itinerary and then you can pick and choose what you want to do based on your interest. We like to see a lot and do a lot when we travel and there isn't a whole lot of time for relaxing, but you can definitely fit it in!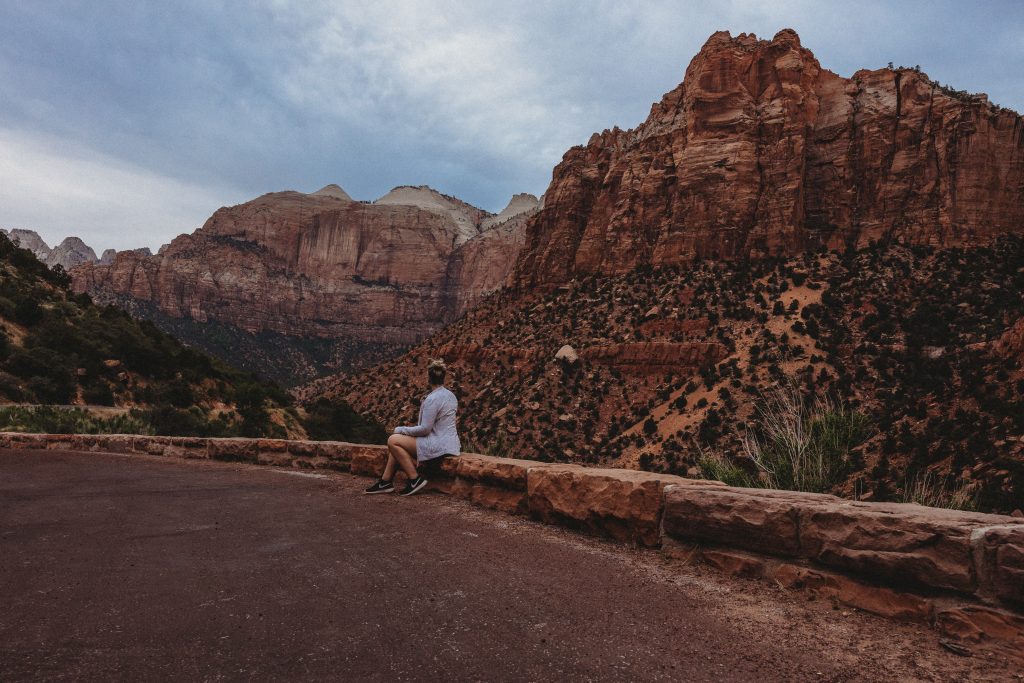 Day of Travel
We flew into Vegas late at night and checked into the Venetian Hotel, which I highly recommend! Plus IHG members can use your points here. We checked into our hotel around 1am so we got some rest before our first adventure. The Venetian was my first impression of Vegas in the daylight and the hotel was just amazing. We were so excited about our room and have nothing but good things to say about our stay. After a good nights sleep we continued to work on our itinerary to make sure we could see what we wanted in Vegas and also planned for what to do outside of Las Vegas.
Day 1: Valley of Fire; Lake Mead; Hoover Dam; Grand Canyon
We decided to stay close to Vegas our first day so that we could get to the strip earlier and have a nice dinner. Day 1 was my 30th birthday so I was looking forward to a nice Italian restaurant. Our first day consisted of Valley of Fire, Lake Mead, Hoover Dam and then back to Vegas for a night on the strip.
Valley of Fire
Valley of Fire is about a forty five minute drive from Vegas. There is a $15 entrance fee for non Nevada residents. I recommend getting there early in the morning because it gets hot fast.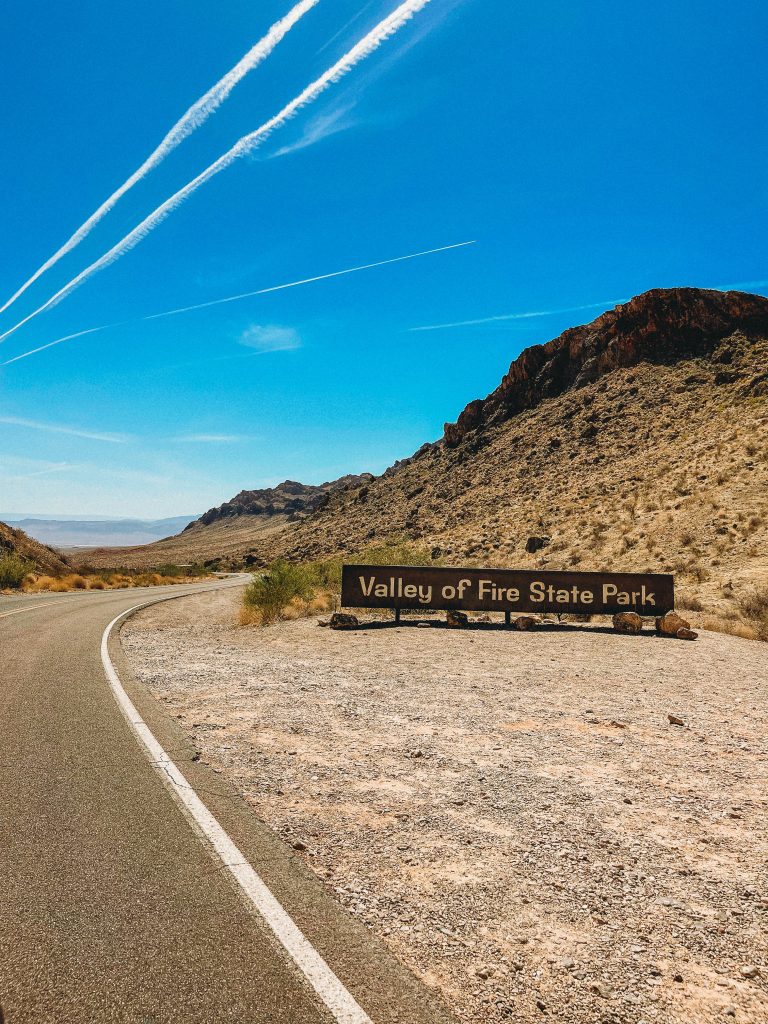 The landscape in this park was like nothing I've ever seen before. But this was also my first time out west. You can take the Valley of Fire Highway through the southern part of the park. This park is mostly driving along the main road, making all the stops you want along the way. Be sure to grab a map at the main entrance.
Here are a couple of stops I recommend:
Beehives
Petrified Logs
Fire Wave Hike
Gift Shop
White Domes Road
Mouse Tank Trail for petroglyphs
White Dome Loop for movie scene and slot canyon
Elephant Rock
Seven Sisters
You can check out my full day at the Valley of Fire Itinerary here.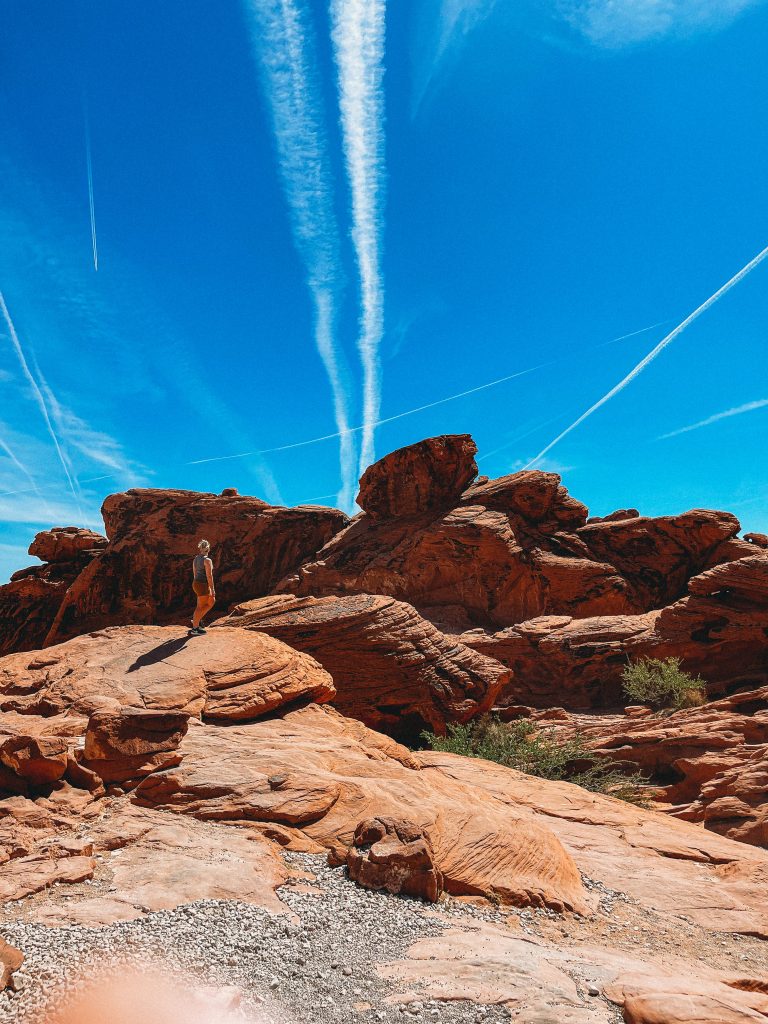 You could easily spend a day here, but we wanted to make sure that we got in a few more stops that day so we limited it to a few hours. If you want more details about Valley of Fire check out this post.
Lake Mead
Lake Mead is a reservoir that is connected to the Colorado River. If you are up for a day on the water you can rent boats and kayaks and spend the day on the lake. We just stopped for lunch at the Boathouse Restaurant. The lake is located is about an hour from the Valley of Fire.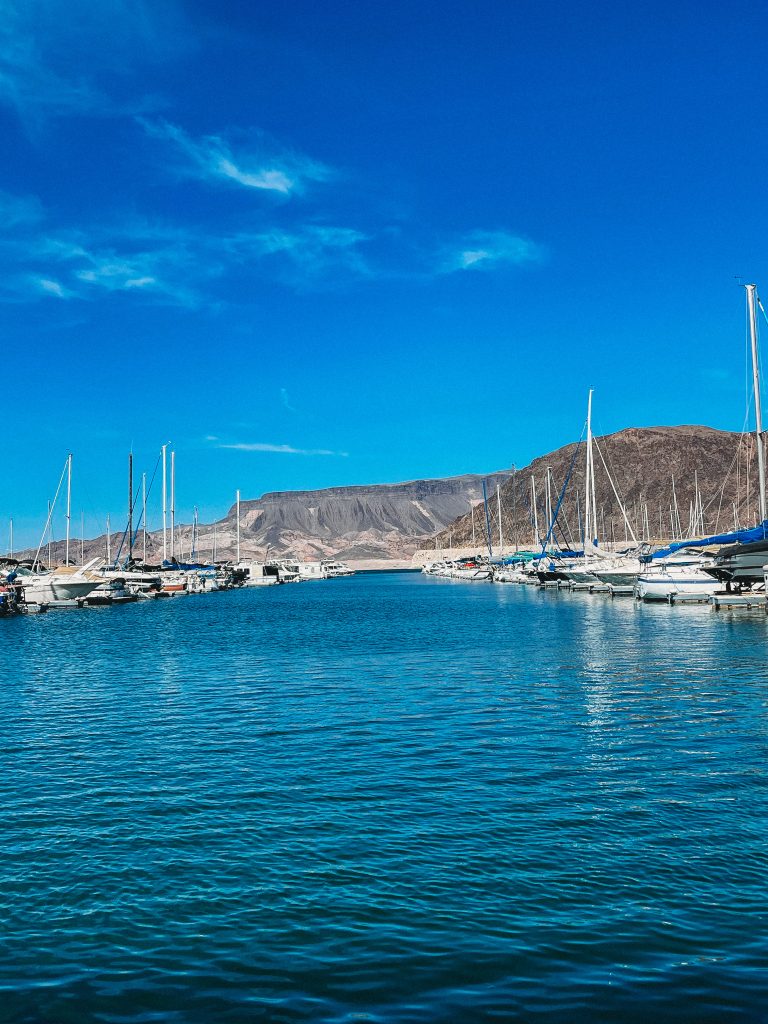 Hoover dam
Once you are done at Lake Mead, you can drive 15 minutes and be at the Hoover Dam (depending on which part of Lake Mead you stop at). The Hoover Dam is a must see if you haven't been before. The dam is just massive and it is pretty cool to walk around and see if from different angles. We didn't spend a lot of time here because we wanted to head back and get ready for a night out.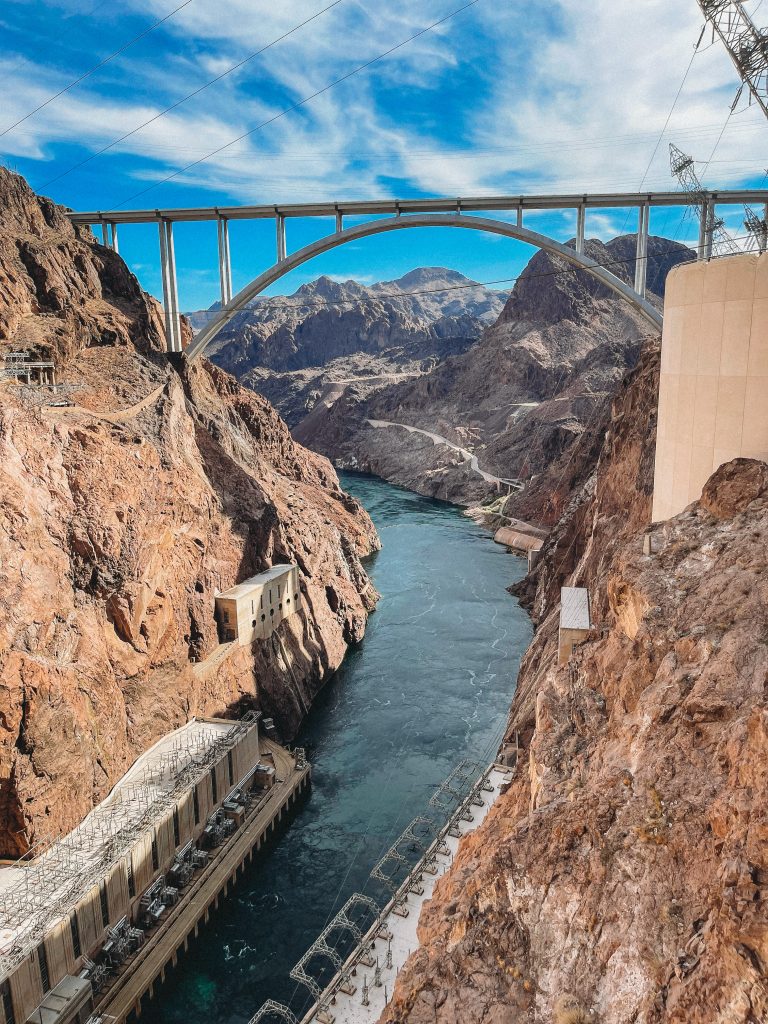 Alternate: if you have enough time left in the day or you want to skip one of these stops you can continue driving to the Grand Canyon. It is about 3.5 to 4 hours to get to the Grand Canyon National Park from the Hoover Dam. You could also spend the night here and then go to Sedona. There are so many options!
Day 2: Zion National Park
This was one of my favorite parts of our entire trip. I was so looking forward to this day trip and I was so nervous because I thought we didn't leave early enough to do everything we wanted to do. And in reality we didn't leave early enough, but we still had time for a lot. The drive from Vegas to Zion was about two hours. You should account for some traffic and we stopped to get breakfast and some snacks for our hike. I spent the two hour car ride doing all kinds of research about the hikes and how to get around the park. Once we arrived in the park we went to the park rangers booth to see how we could make the most of our time.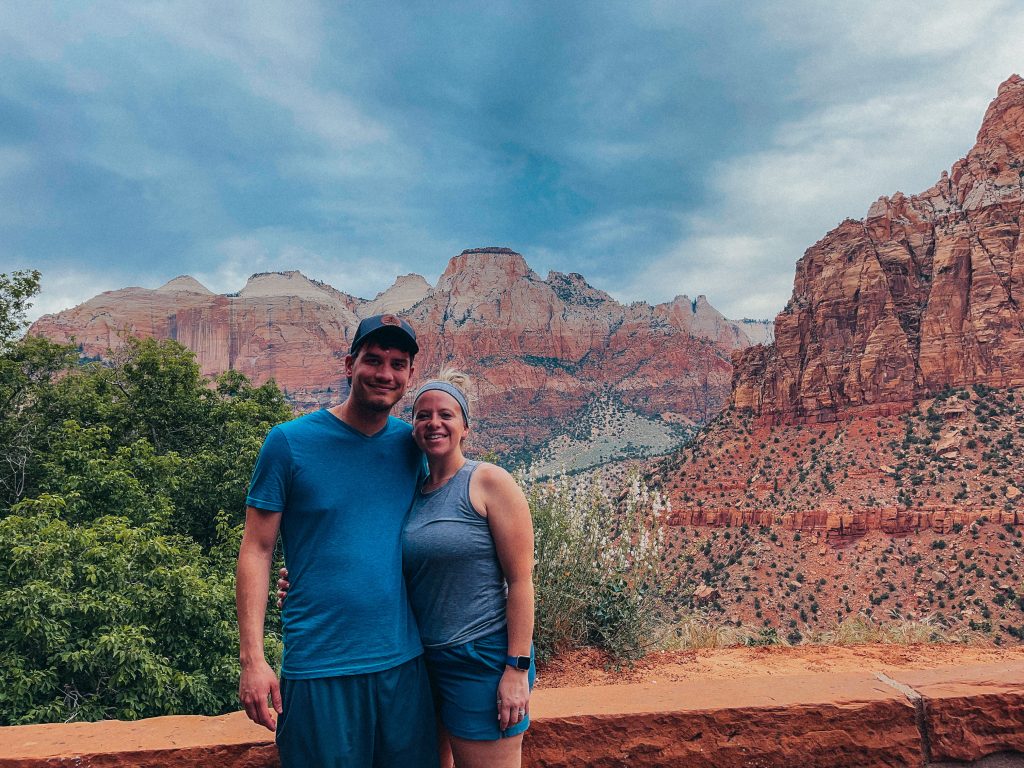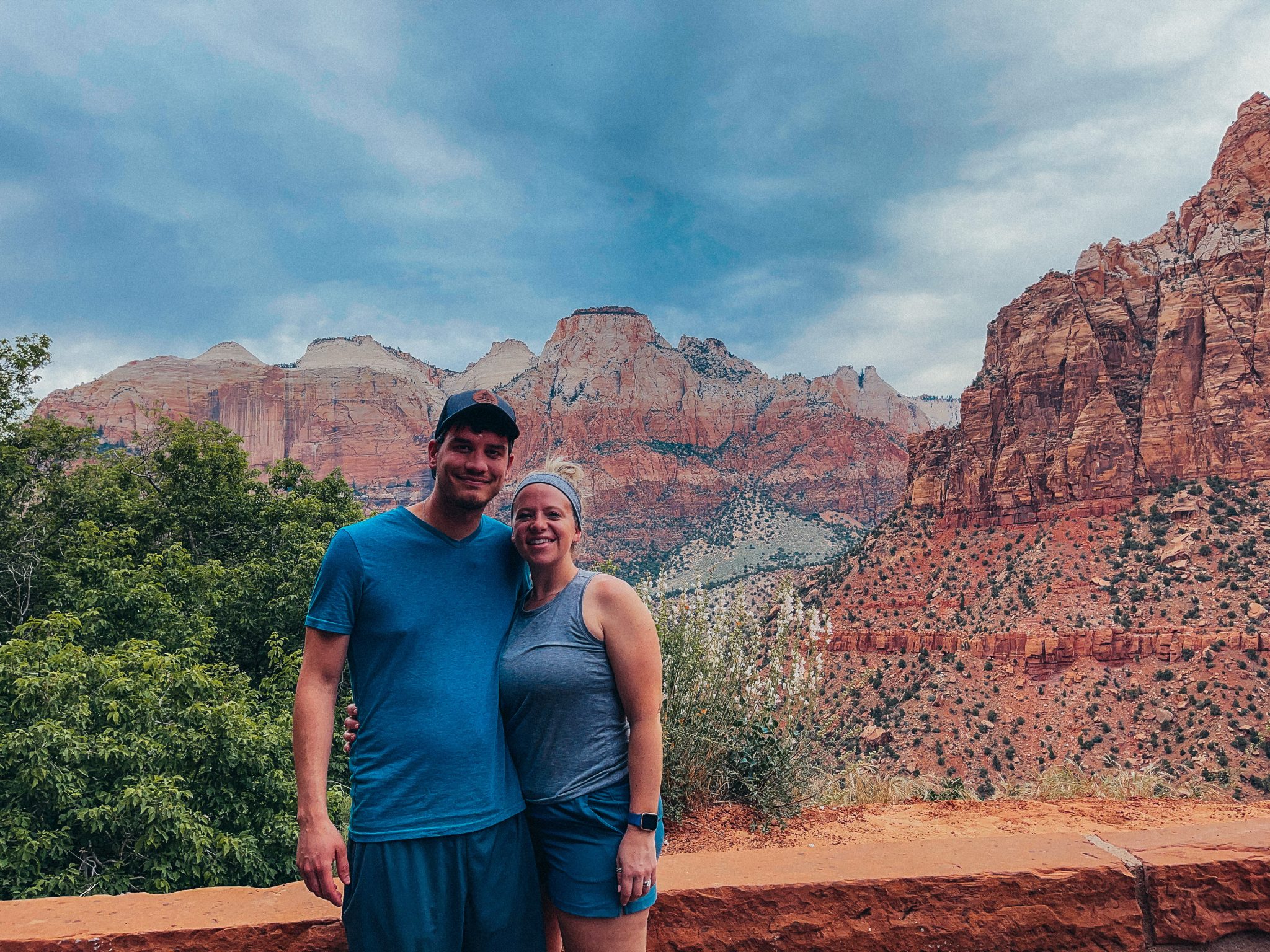 Pro Tip: If you plan to hit up a few National Parks, it might be worth it to just get the America the Beautiful Pass. This is a year long pass for all the National Parks. You can purchase a ticket online here.
The Narrows
The Narrows is a hiking trail that is one way in and one way out through the water inside Zion National Park. It is such a fun and unique hike and I highly recommend you take the time to hike at least part of it. Cons of doing the Narrows first are that your clothes and shoes will be wet depending on how high the water is and how far you hike in. It was so much fun and we were in awe of the views that we didn't care one bit that our shoes and socks were wet. We spent a total of 3 hours in the Narrows. We hiked through the river, went in water up our chest at one point and took so many amazing photos. I can't get over how awesome this experience was.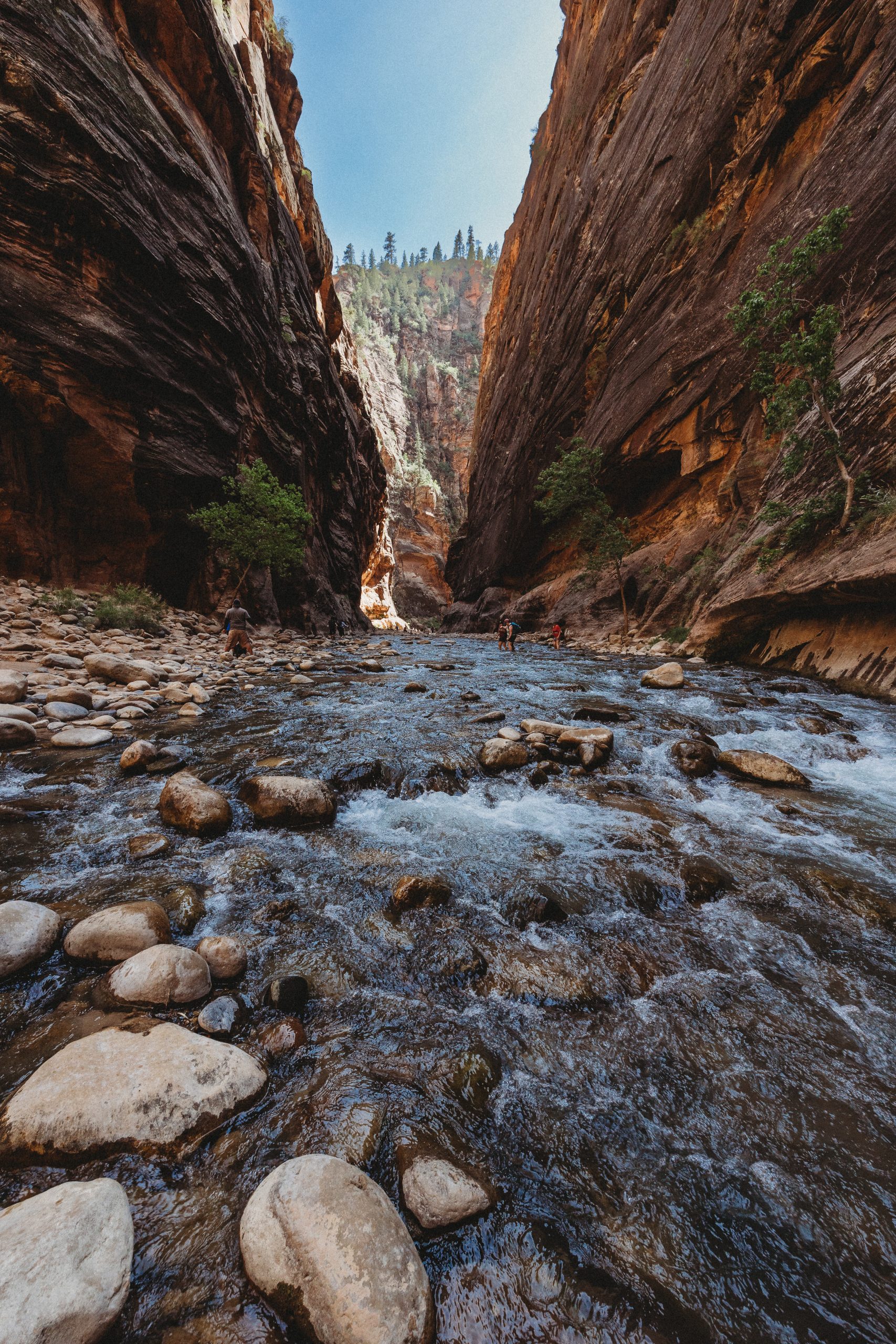 If you want more details about Zion National Park and hiking the Narrows, check out this post.
Other Stops:
Emerald Pool Trail for waterfalls
Angel's Landing (we didn't have time for this and the Narrows so we chose the Narrows)
Zion Lodge
Canyon Overlook Trail
Dinner in Springdale
For all the details on our one day in Zion itinerary, check out this post.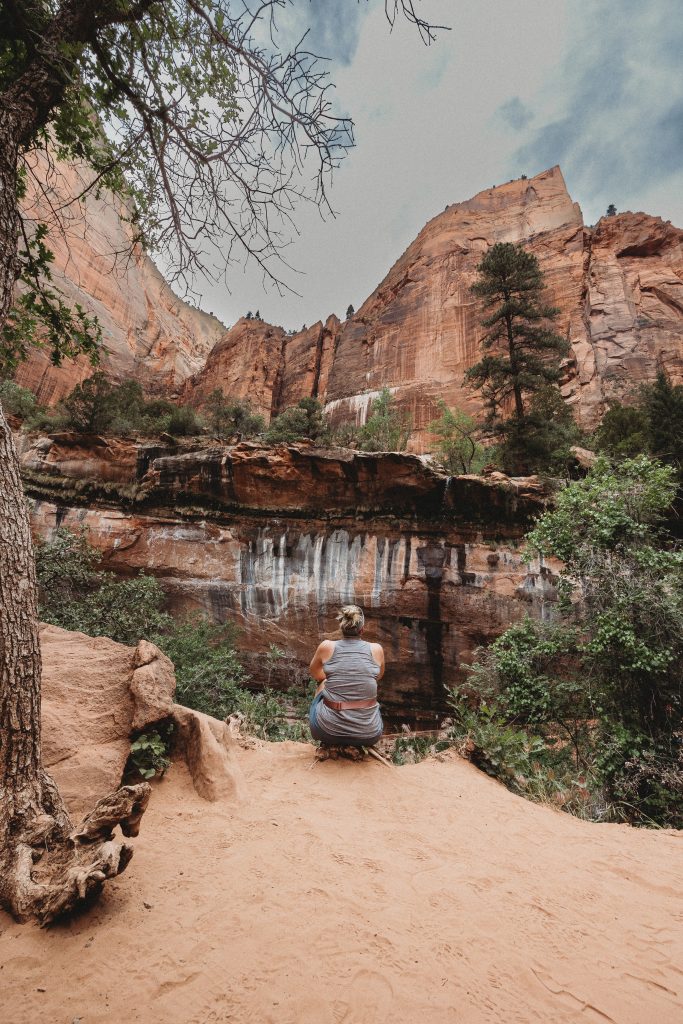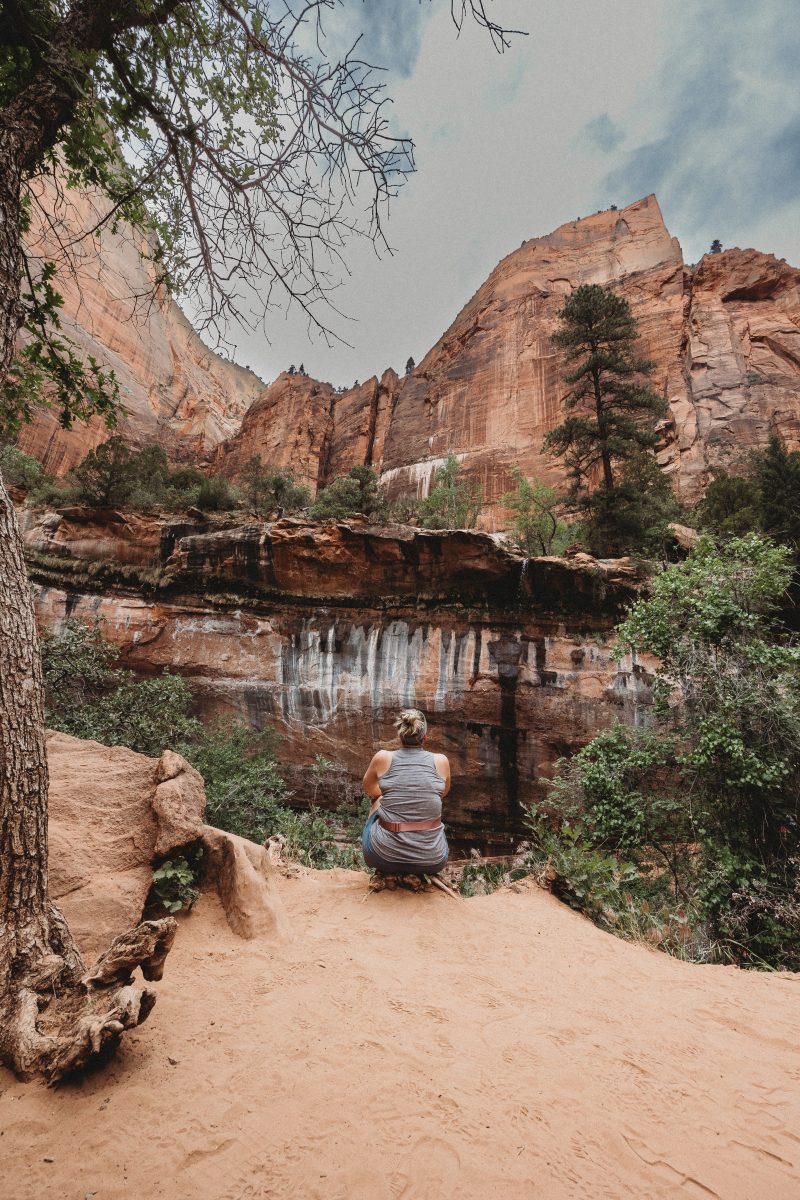 Day 3: Grand Canyon West Rim & Evening in Vegas
On our second to last day, we wanted to take a day trip from Las Vegas to the Grand Canyon. We really debated how long we wanted to drive to get to the Grand Canyon. You can drive about 4.5 hours to get to Grand Canyon National Park. Or you can drive 2 hours and 15 minutes and go to the West Rim of the Grand Canyon on an Indian Reservation.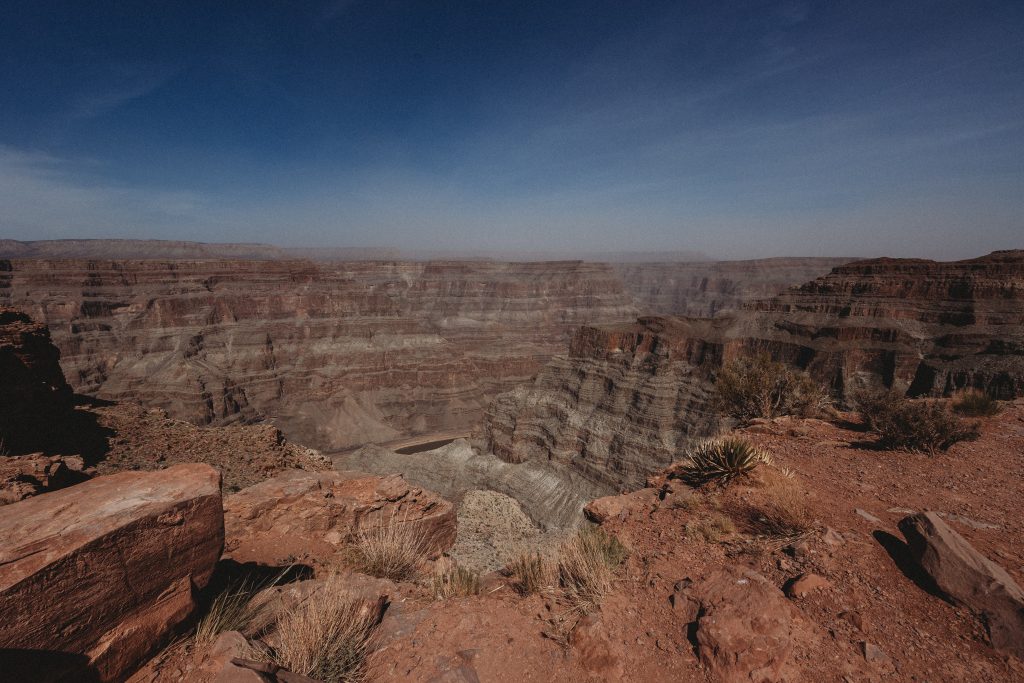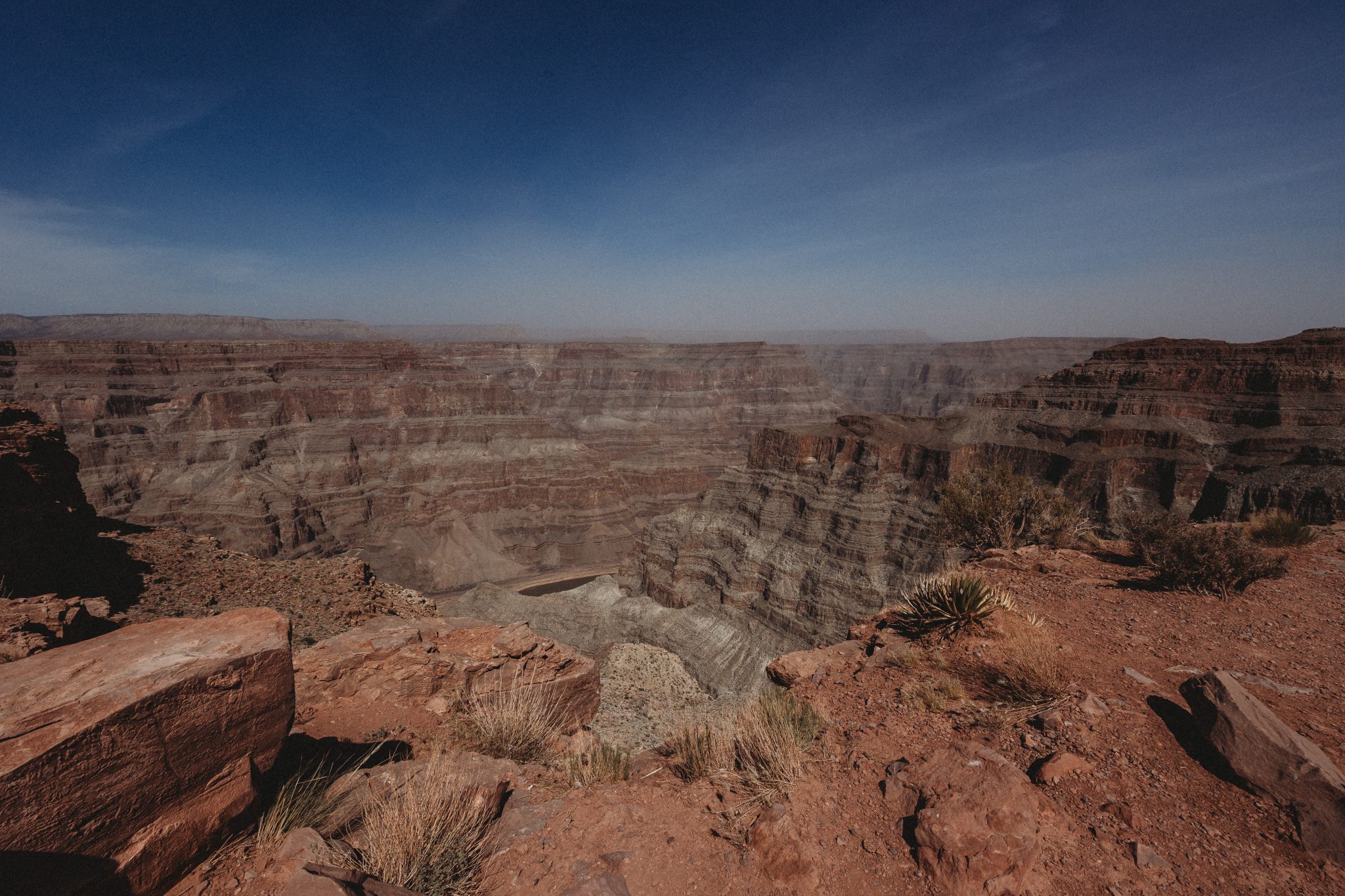 If you chose to go to the West Rim, just know if is more of viewing and taking photos than actually hiking into the Canyon. Once you arrive at the information area, you will go inside to purchase tickets for activities. They have various packages available, but some options include entrance to the reservation, a meal package and tickets to the Skywalk. The shuttle bus picks you up at the information center and makes three stops. Each stop has a bathroom, restaurant and gift shop. All the stops also offer a cultural experience of the Haulapai tribe. For more details about visiting the West Rim of the Grand Canyon, check out this post.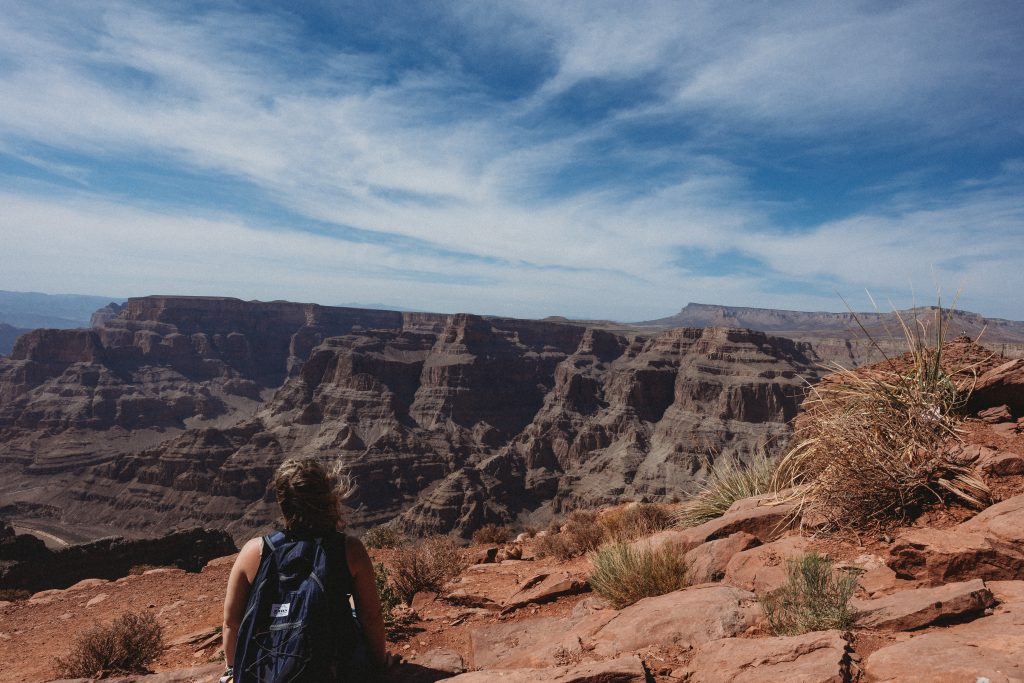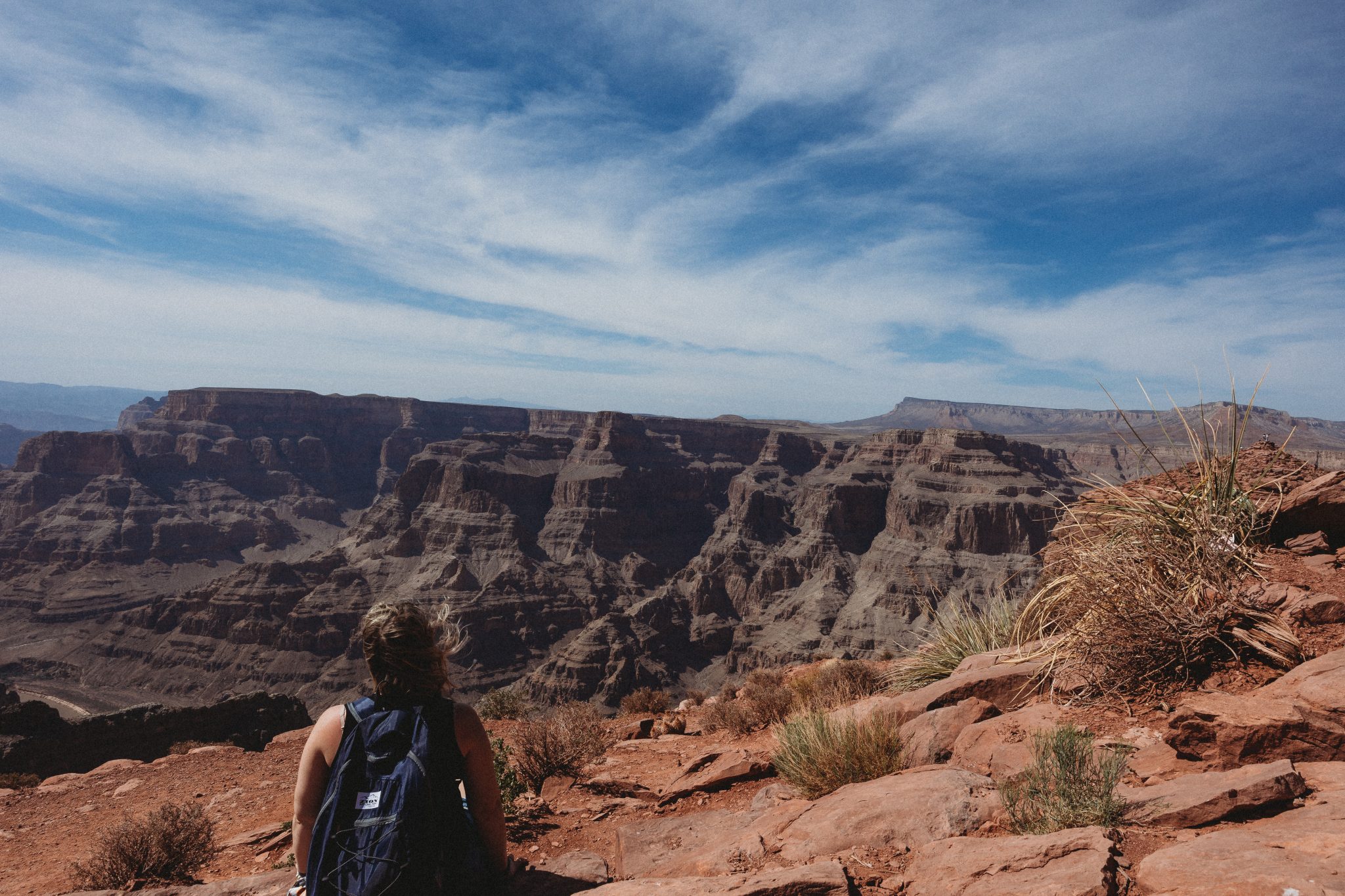 After our day at the Canyon we headed back out for a night on the strip. We got in lots of famous touristy sights like the light show at the Bellagio and walking around Cesar's Palace. We grabbed dinner and just enjoyed walking around and playing a few slots.
Day 4: Death Valley, Afternoon on the Strip and Flight Home at 10:45pm
Our last day was also jam packed full of activities and I wouldn't have it any other way. It was our last day trip from Las Vegas to Death Valley. We planned to arrive at Death Valley National Park between 9am and 10am, but we were running a little behind. We knew that we didn't want to do too much hiking because it was really hot and we wouldn't be able to shower before getting on the plane.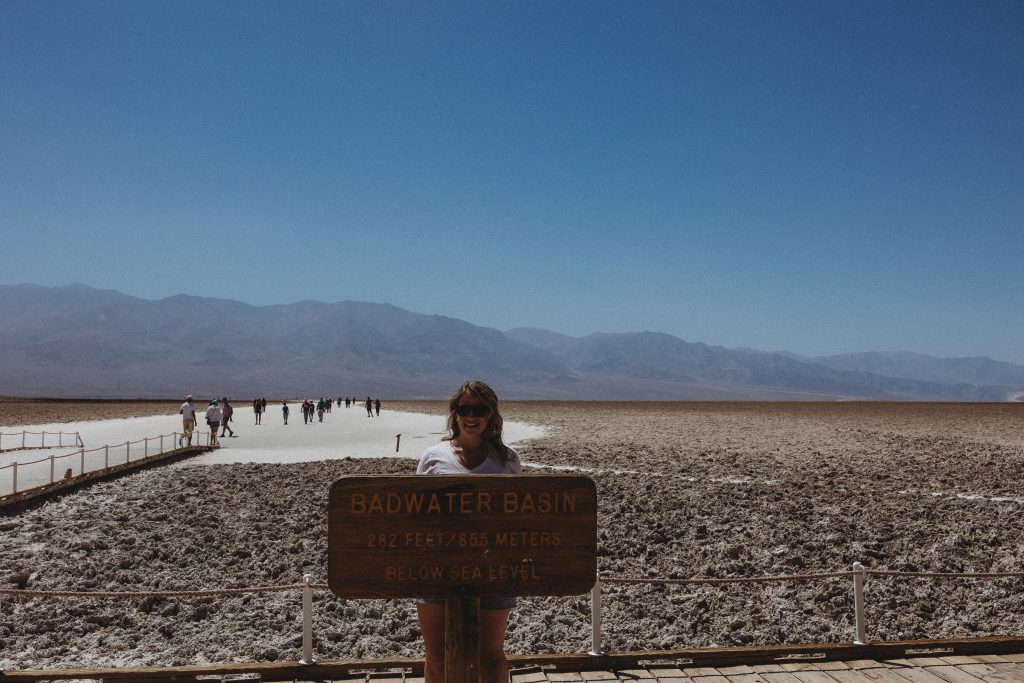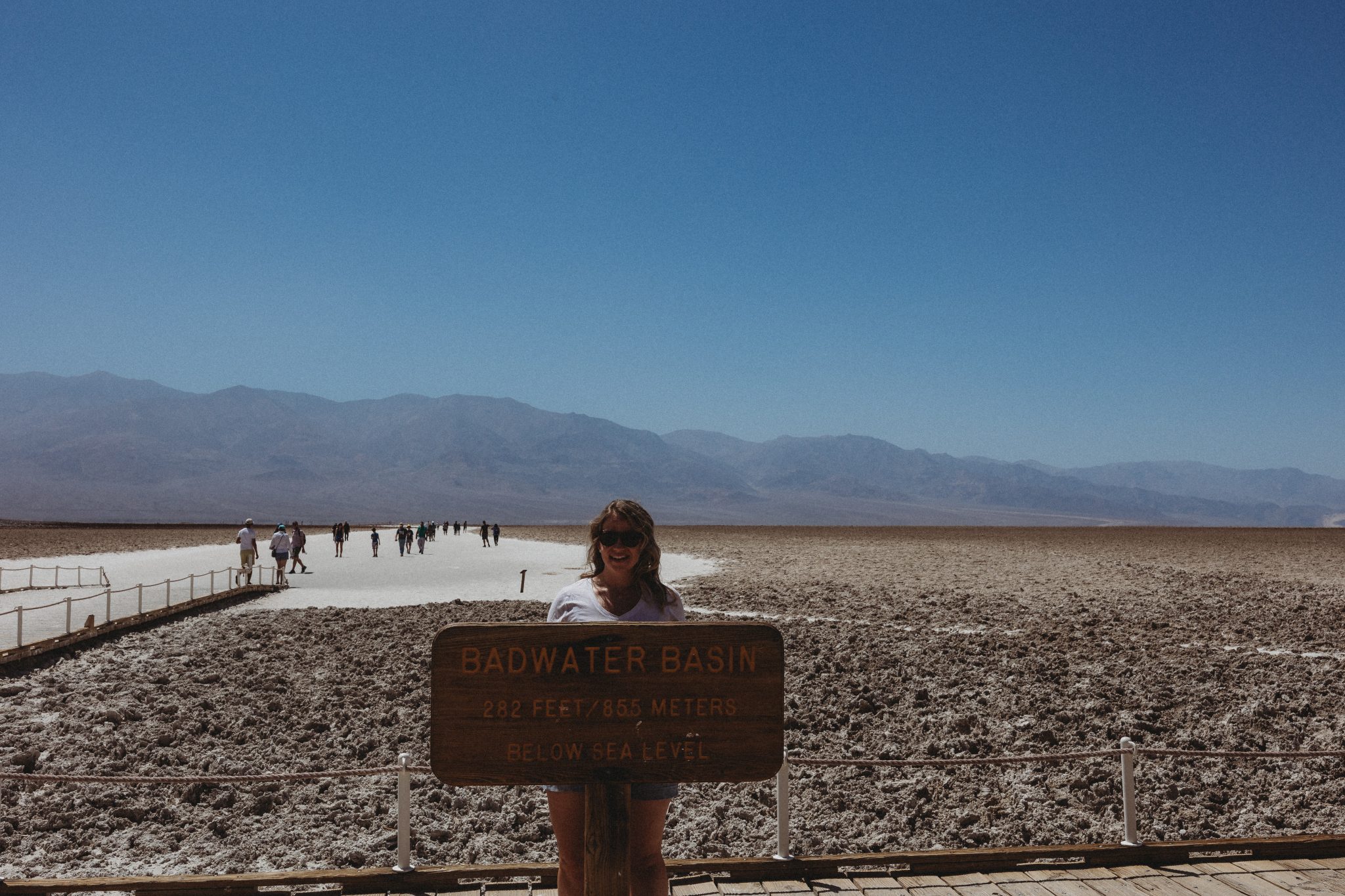 Death Valley is in California and is about a 2 hour drive from Vegas. The park is quite large and the cell phone service isn't great. So make sure you do your research ahead of time and take some screenshots of things you want to see. When you first enter the park, there will be a few automated machines where you can buy your park pass. You will need to show your pass or the receipt to get a map of the park at the visitor center. If you want more details about or visit to Death Valley, check out this post.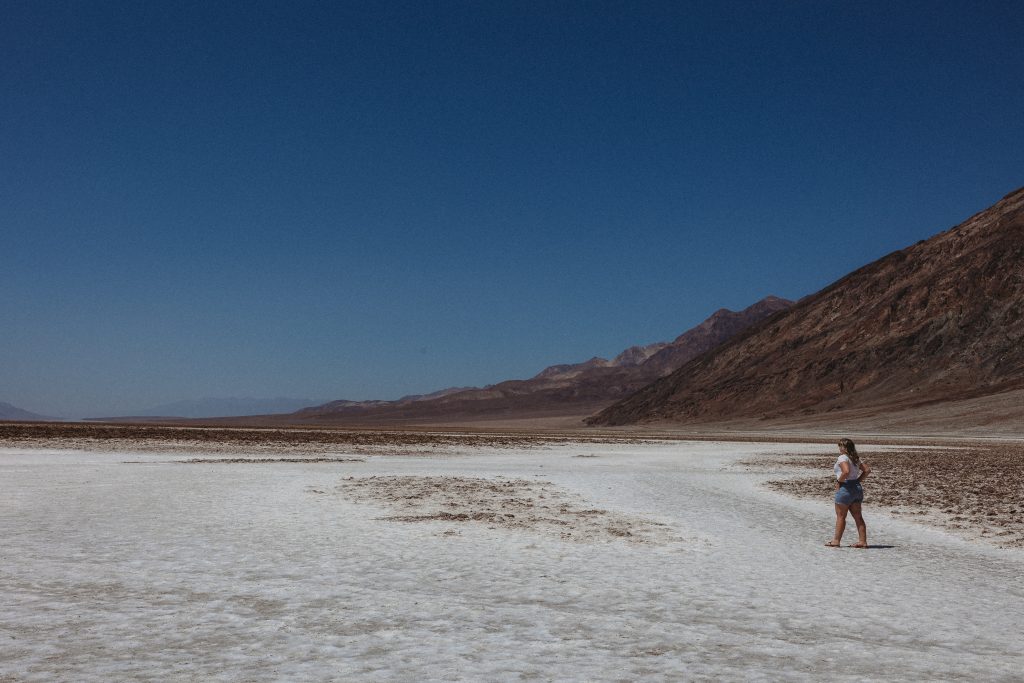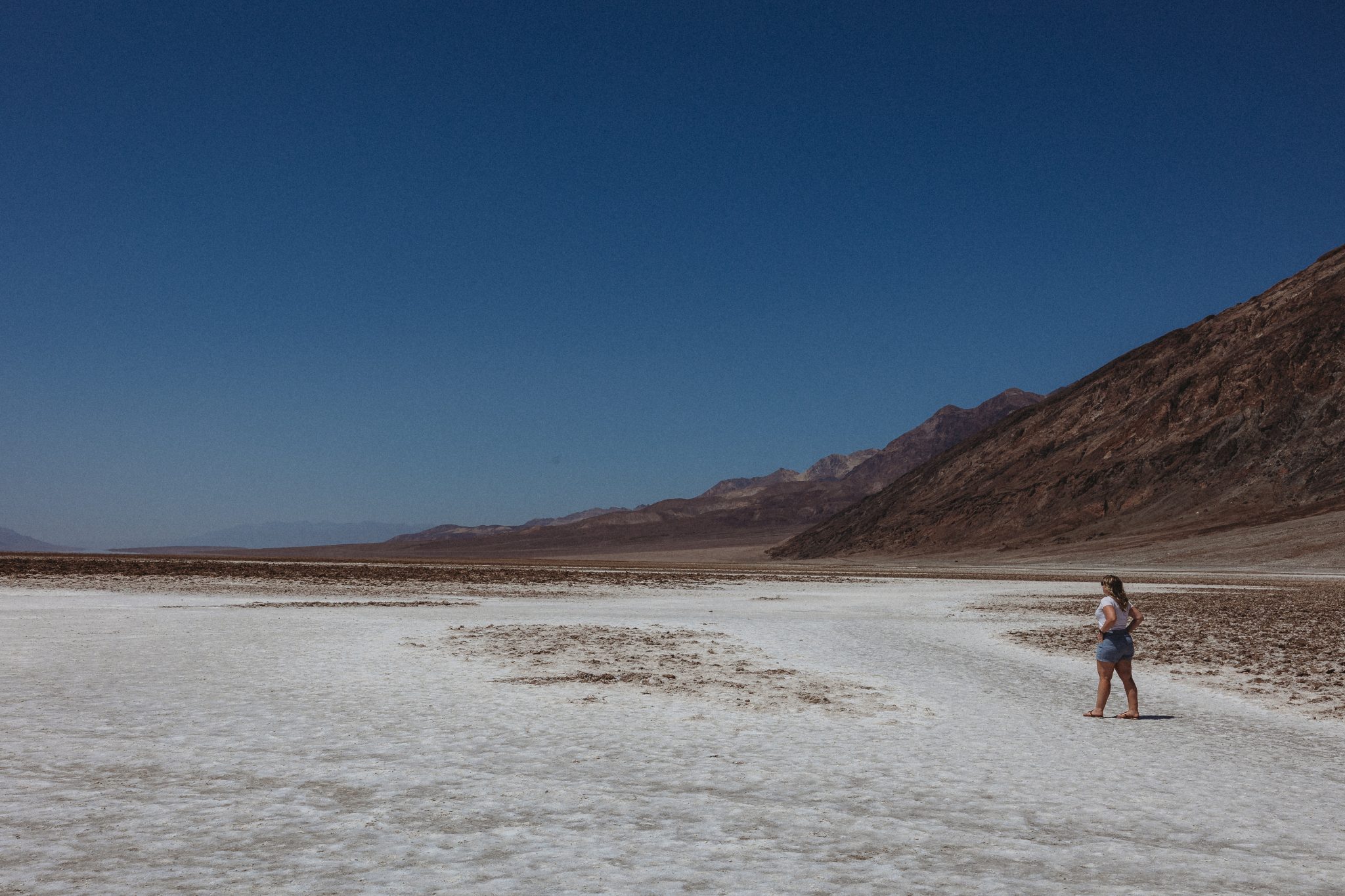 Recommended Stops:
Badwater Basin
Artist's Palette
Zabriskie Point
Mesquite Flat Sand Dunes
Vegas in the Evening
Like I mentioned in the beginning of this post, we went back to our hotel in Vegas every night on this trip and ventured out during the day. Next trip to Vegas I would like to visit more of the hotels. I really love going in and checking out the different decor, everything is so over the top. I would also love to see a show or two! What we did get to see included the light and water show at the Bellagio, Cesar's Palace, shopping in the Venetian, lots of good places to eat, a brewery, milkshakes at Planet Hollywood, played the slots at different hotels, drinks and appetizers at Vanderpumps and lots and lots of walking.
There is so much to do and see in Vegas and surrounding areas. We honestly probably could have spent a week or two exploring and visiting different spots on the strip. There are also a lot of spots within an hour of Vegas that are worth checking out. I am already planning our trip back there!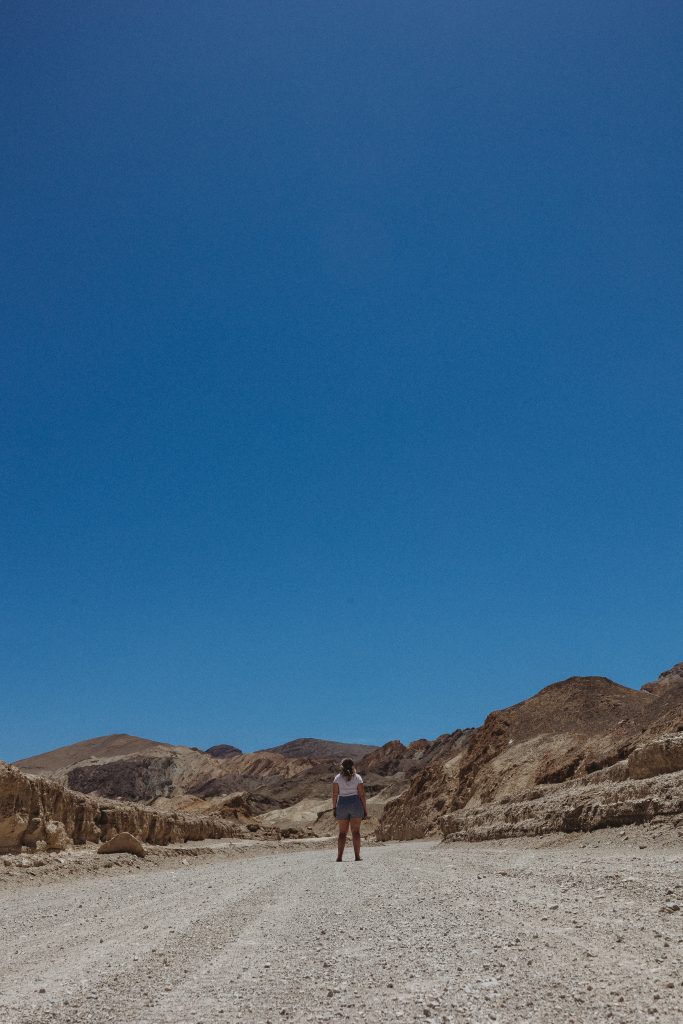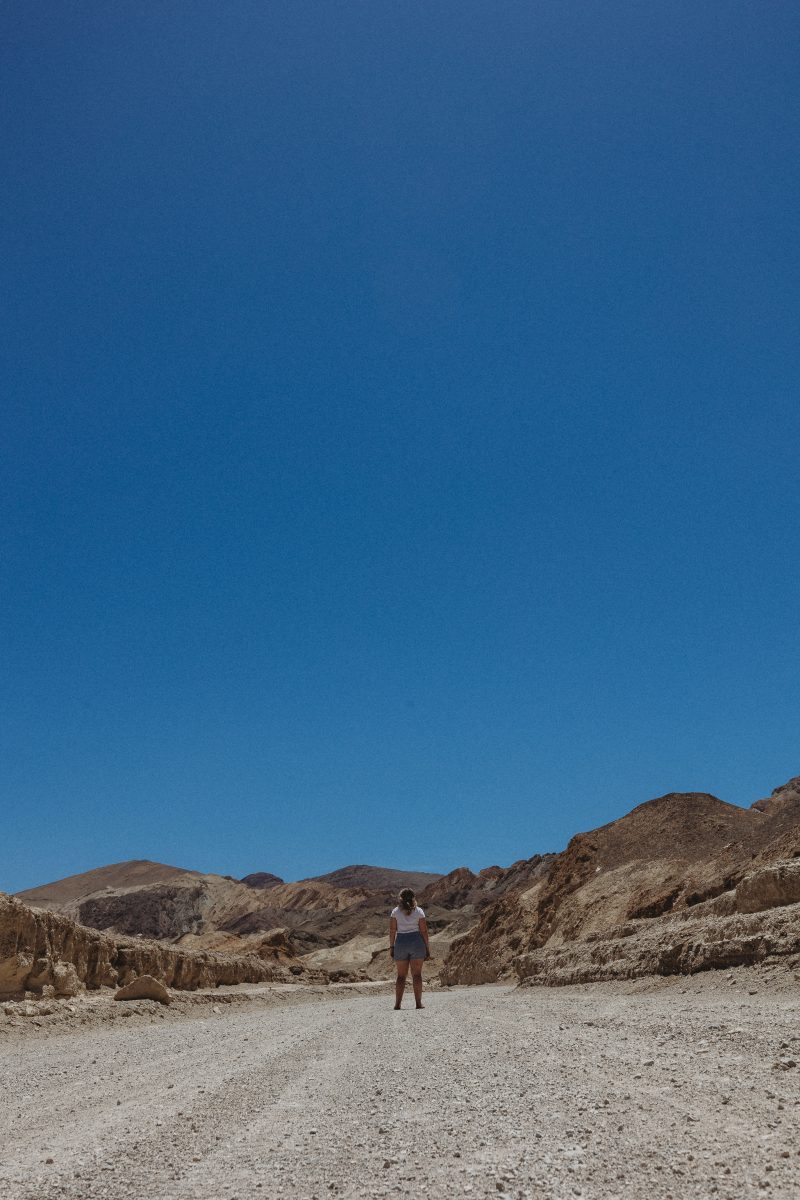 Save this post for later! – What to do Outside of Las Vegas