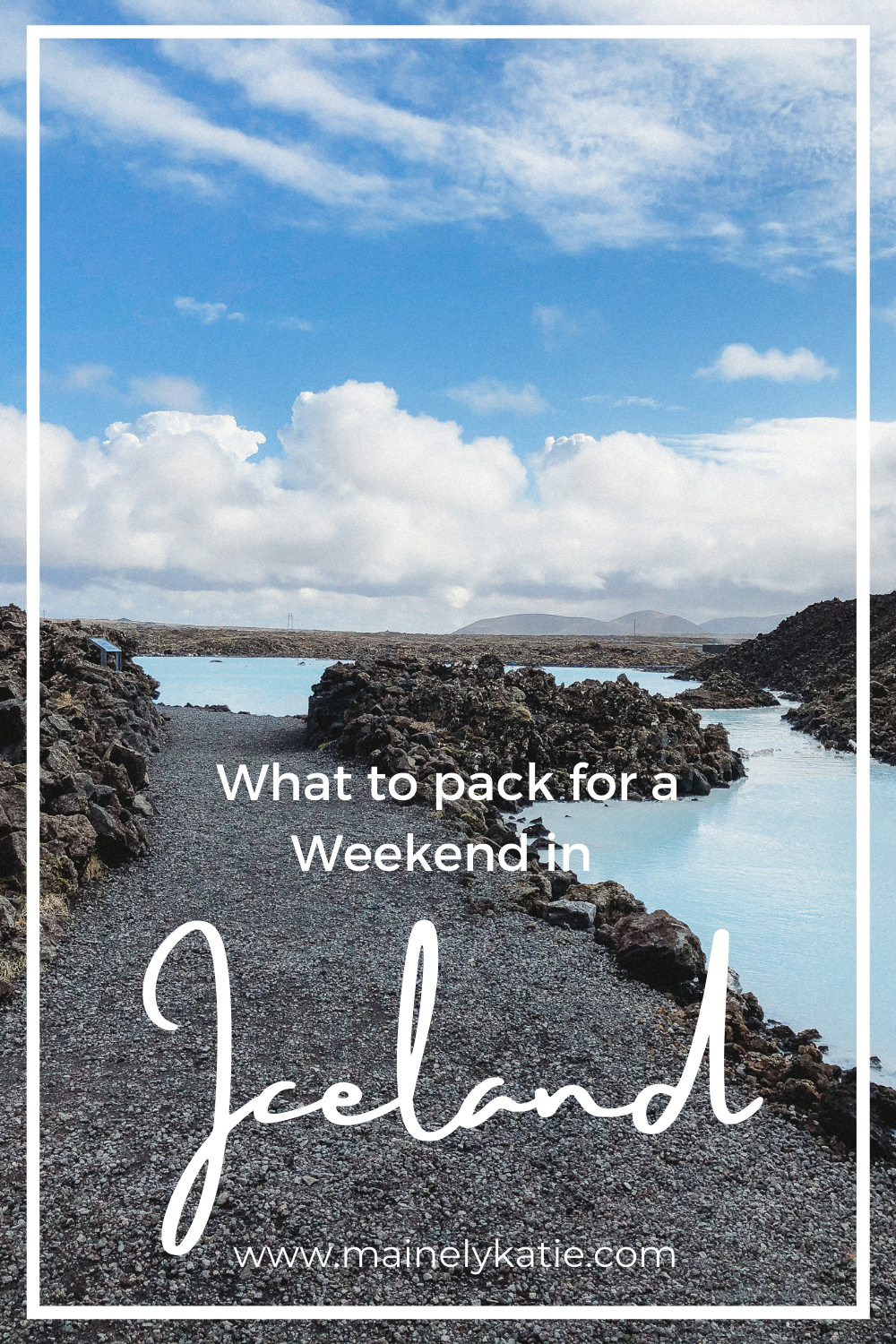 Packing for Iceland was a difficult task for a chronic over packer like myself. Our trip was booked for the end of May so I thought the temperatures must be warmer, right? But would it rain? Were we going to spend most of our time hiking? What kind of jacket should I bring? What should I wear for shoes? Would it snow or rain?
There is no doubt that Iceland is a beautiful and unique country. The weather is known to be unpredictable so to make sure that you enjoy your trip, you have to make sure you pack the right gear. I know that our first trip would have been a little more enjoyable if I was more prepared. So if you are planning a trip to Iceland here is a list of what to pack for a weekend in Iceland.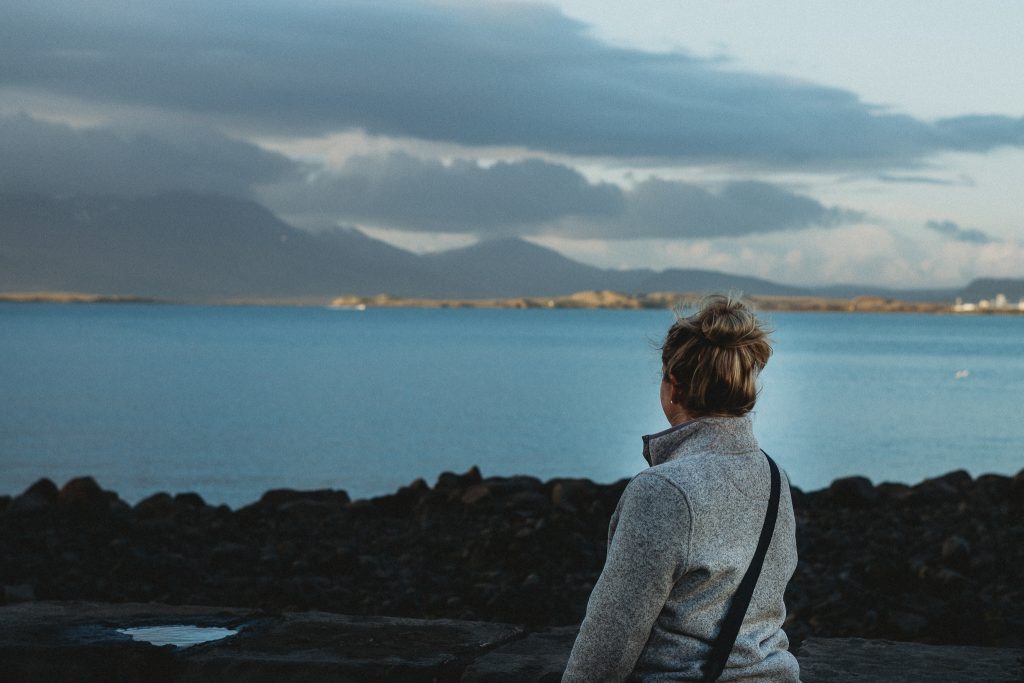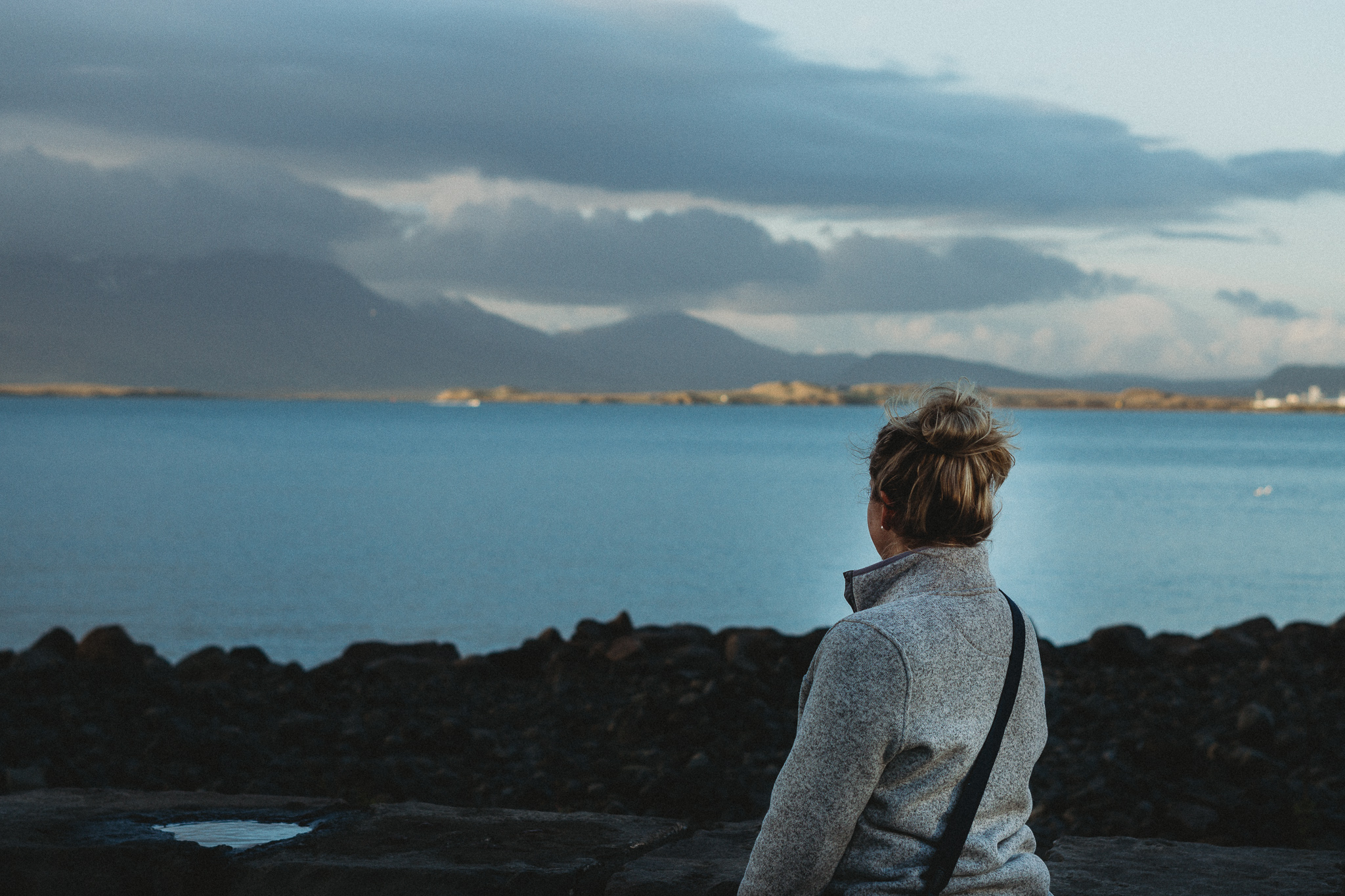 Weather in June
If you still don't know where to go or what to see in Iceland, make sure you check out my 3 Day Iceland Itinerary post. When we decided to book our trip for the beginning of June, I didn't expect the weather to be warm, but I didn't expect so much rain. The weather in June in Iceland is usually 40-50 degrees F. The weather can be unpredictable, snow, rain or sunshine at different parts of the day. The best part about visiting Iceland in June is the midnight sun. In June Iceland gets about 20 hours of daylight. This means you can go hiking at 8pm and still see your way back down. Make sure you look into the weather for that season before you go because that will help determine if you need some of these items.
Accessories
Winter Hat– Having a winter hat is essential. It kept my head and ears warm from the wind and rain. If you have a hat that is waterproof or fast drying I would recommend that you bring it. I had to hang my hat up to dry every night when we got back to our hotel.
Baseball cap– I found this very handy to have to help keep my jacket hood up and out of my face.
Warm Socks- I would suggest bringing both thick warm socks and some thinner fast drying socks. Make sure to bring multiple pairs. We found ourselves changing out our socks throughout the day because our shoes were not waterproof.
Gloves– It may seem odd to pack gloves in June, but I wore them everyday. They were especially needed when hiking. You may want to find a pair of gloves that also allow you to use your smartphone so you can easily take photos and videos without taking them off.
Waterproof Backpack– Keeping your things dry is essential. You never know when you are going to get rained on so having a bag or backpack that fits your things and is at least water resistant will be necessary.
Waterproof Phone Case– This will help keep your phone dry when it rains, but also come in handy if you want to take photos or videos in the hot springs and the Blue Lagoon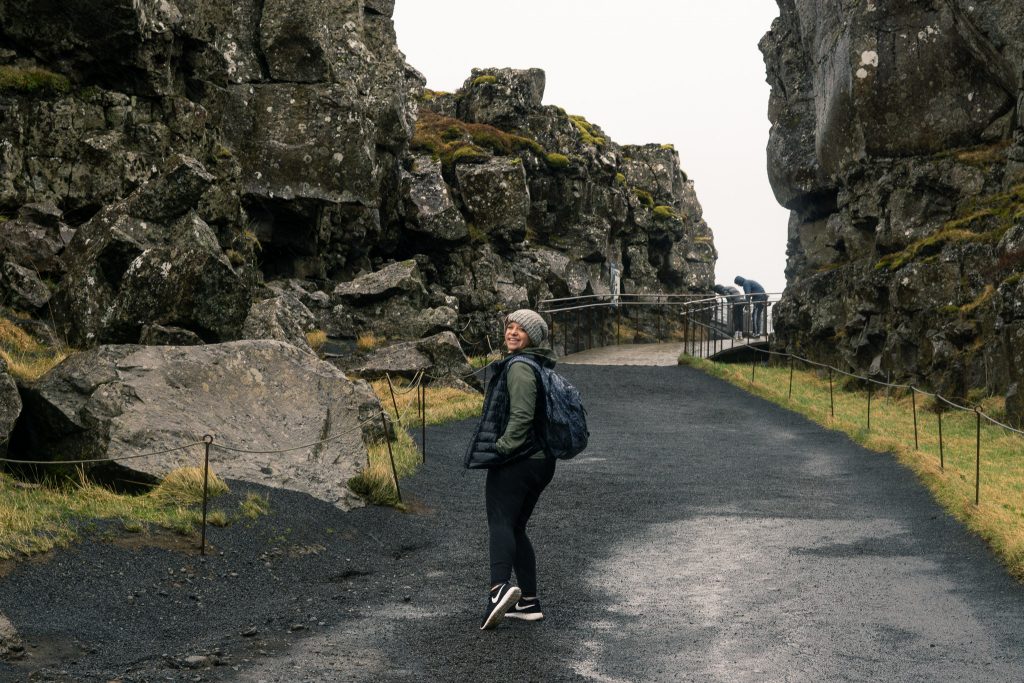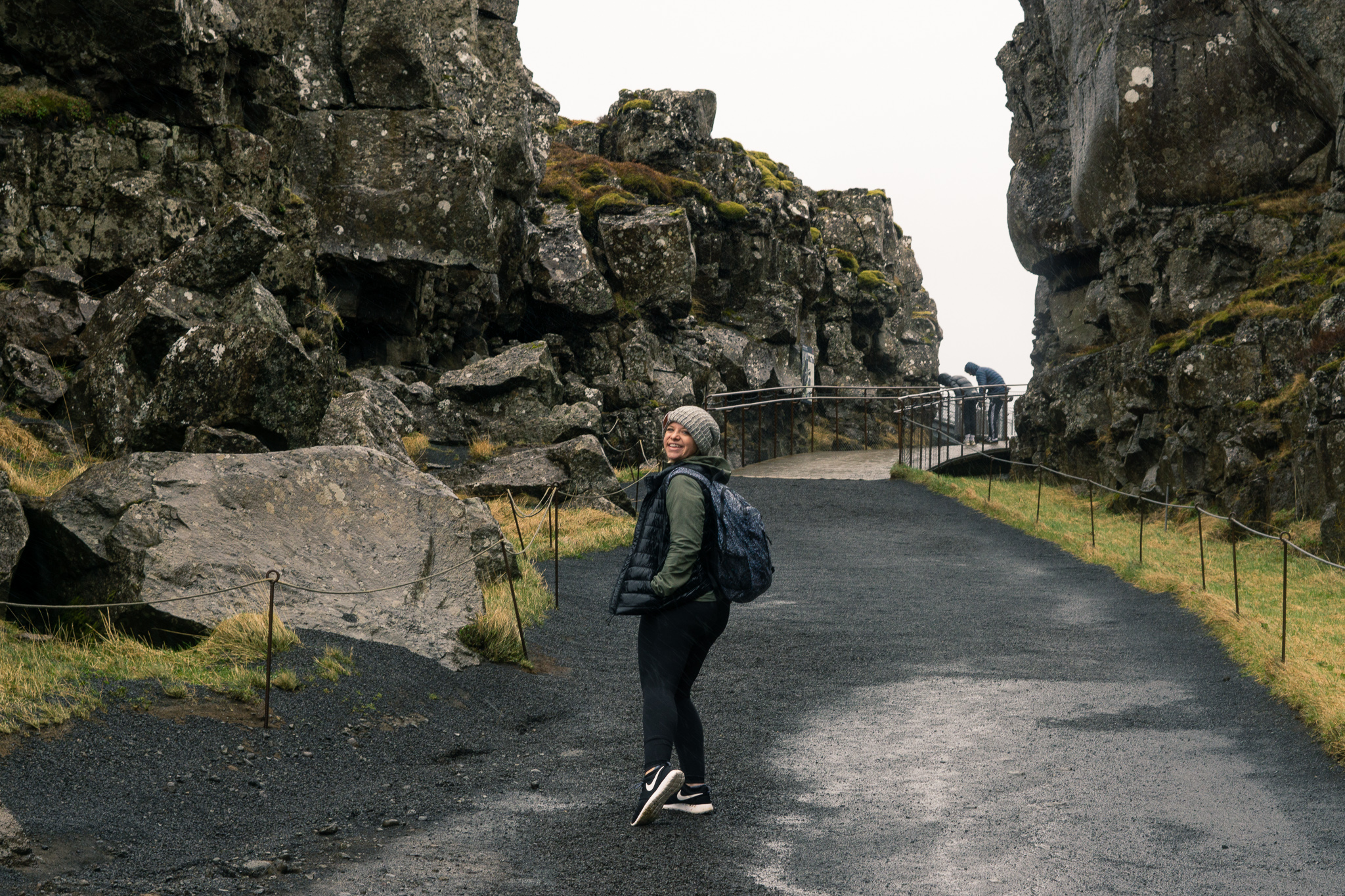 Shoes
Waterproof boots– Your feet will thank me if you bring waterproof boots for your hikes. Bring some that at least cover your ankle
Comfortable shoes– I didn't want to walk around in my heavy boots all the time. So I packed a pair of light weight, fast drying sneakers for walking around Reykjavik
Outerwear & Layers
Layers are very important when it comes to packing for Iceland. The weather and temperatures can be unpredictable so make sure you bring options.
Jacket– you are going to want a winter jacket that is warm, but also light weight. I would also recommend something that is waterproof
Vest– a puffy vest is handy to have as another layer to keep you warm. But if you don't have room in your suitcase, you can skip it
Sweater or Sweatshirt– when I wasn't wearing a jacket, I opted for a warm sweater and a vest. This was a lot less bulky, but still kept me plenty warm
Flannel Shirt– Another added layer that is easy to pack, but can keep you warm
Long Sleeve Shirts– This will probably be your base layer so make sure you pack a few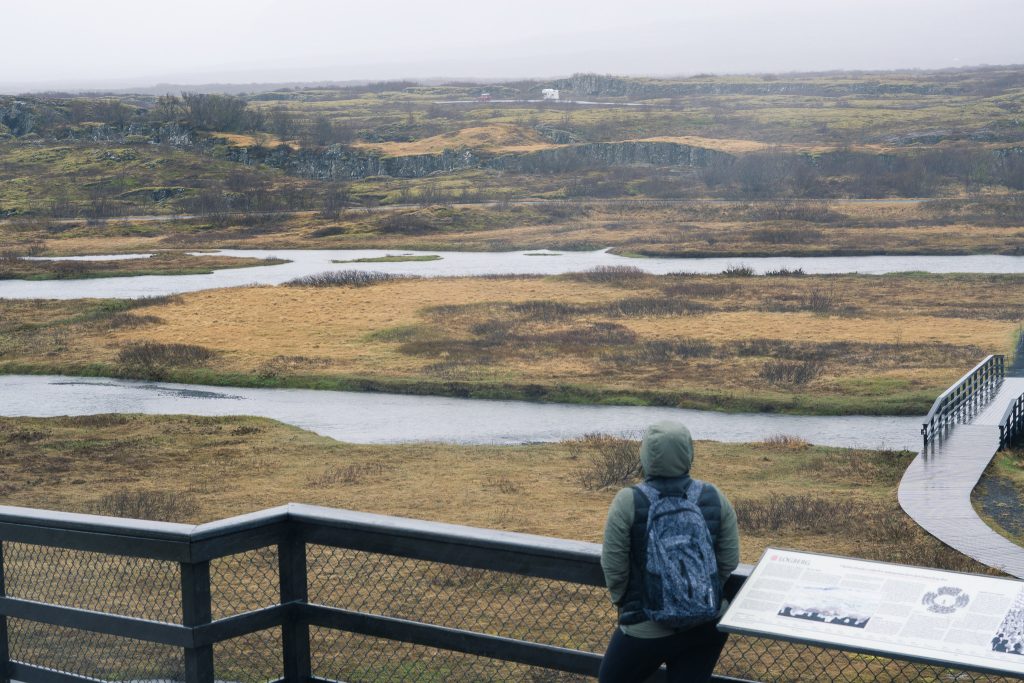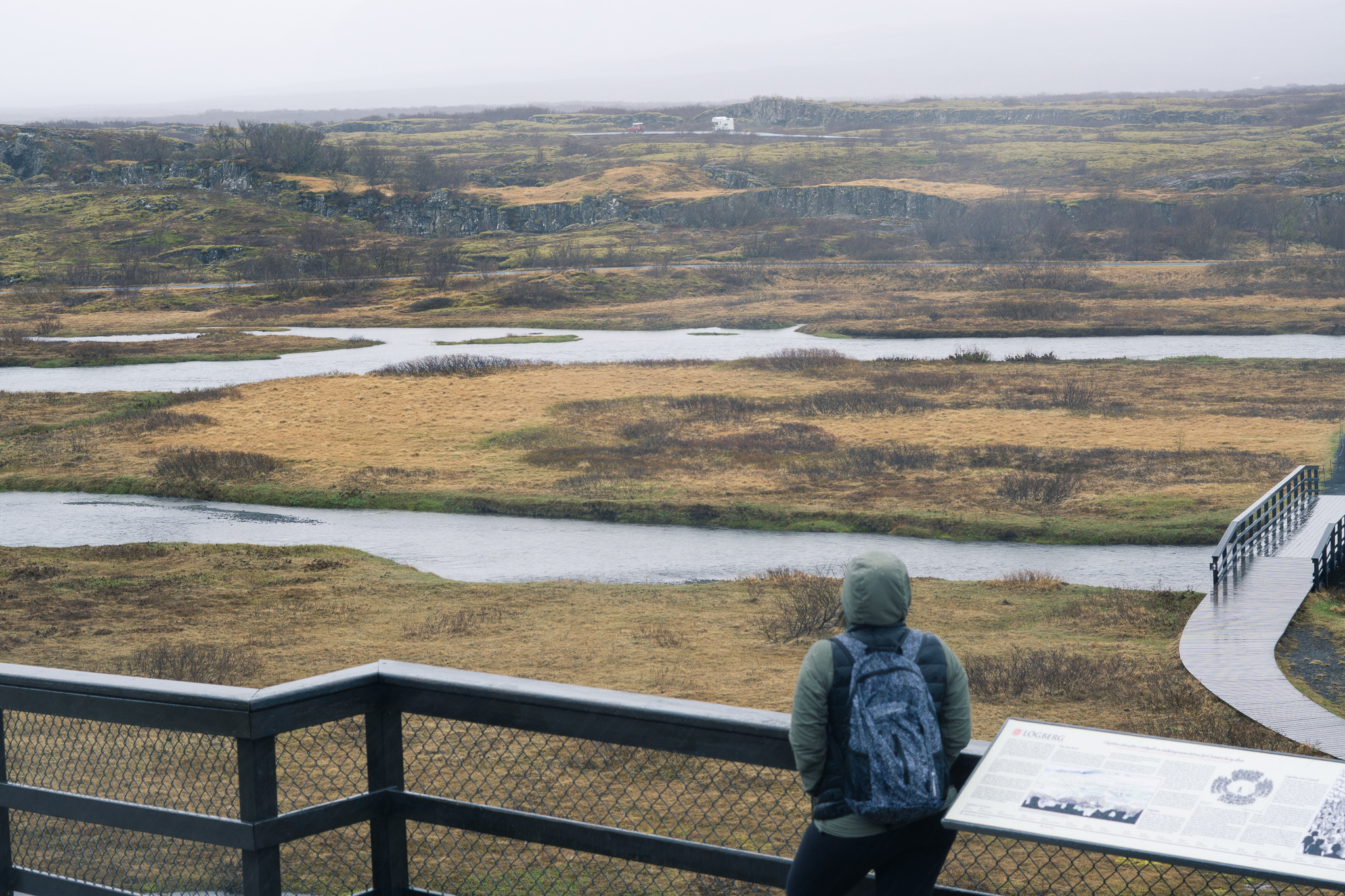 Pants
Layering on your bottom half is also so important. Walking around in soaking wet jeans while trying admire the Gullfoss waterfall made the experience slightly less run.
Waterproof pants– this is something that Alex and I both wish we had brought on our trip. During our first hike it rained the entire time leaving his jeans and my leggings completely soaked. It was a bit uncomfortable riding in the car with wet pants. Find a lightweight pair of waterproof pantsthat you can store in your backpack to throw over your jeans whenever you need them.
Jeans– If you are only visiting for a weekend, one pair of jeans was nice to have for going to dinner or exploring the city
Leggings– I would say bring both lightweight leggings and insulated ones. I used my lightweight leggings as a layer under my jeans for extra warmth. If it was warm enough out, then I could just wear them by themselves. Having insulated leggings would be perfect for a hike under your waterproof pants.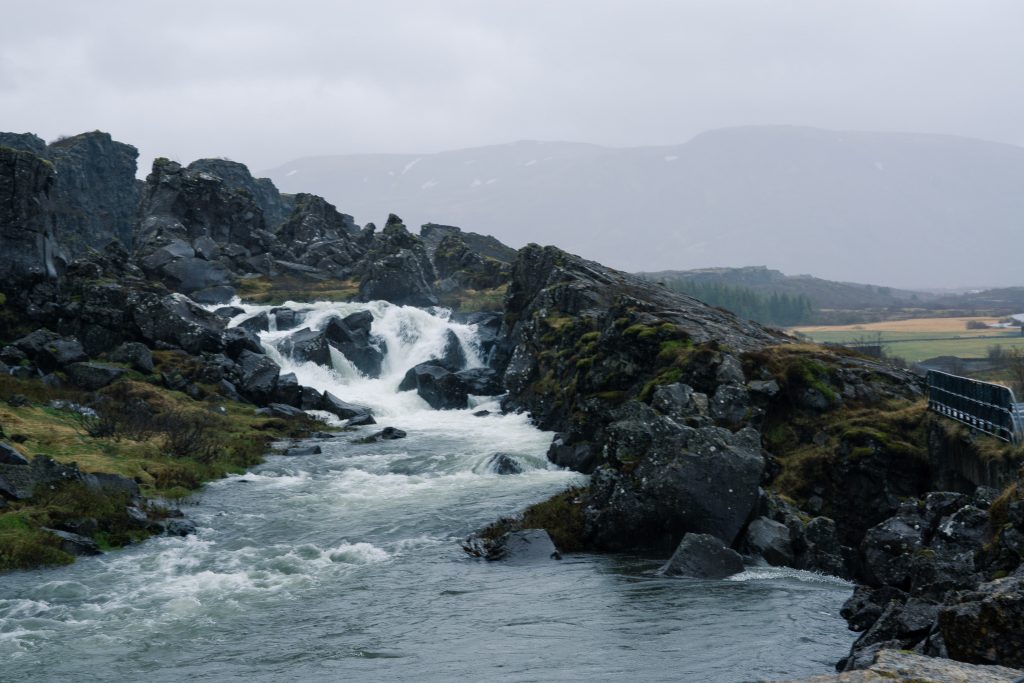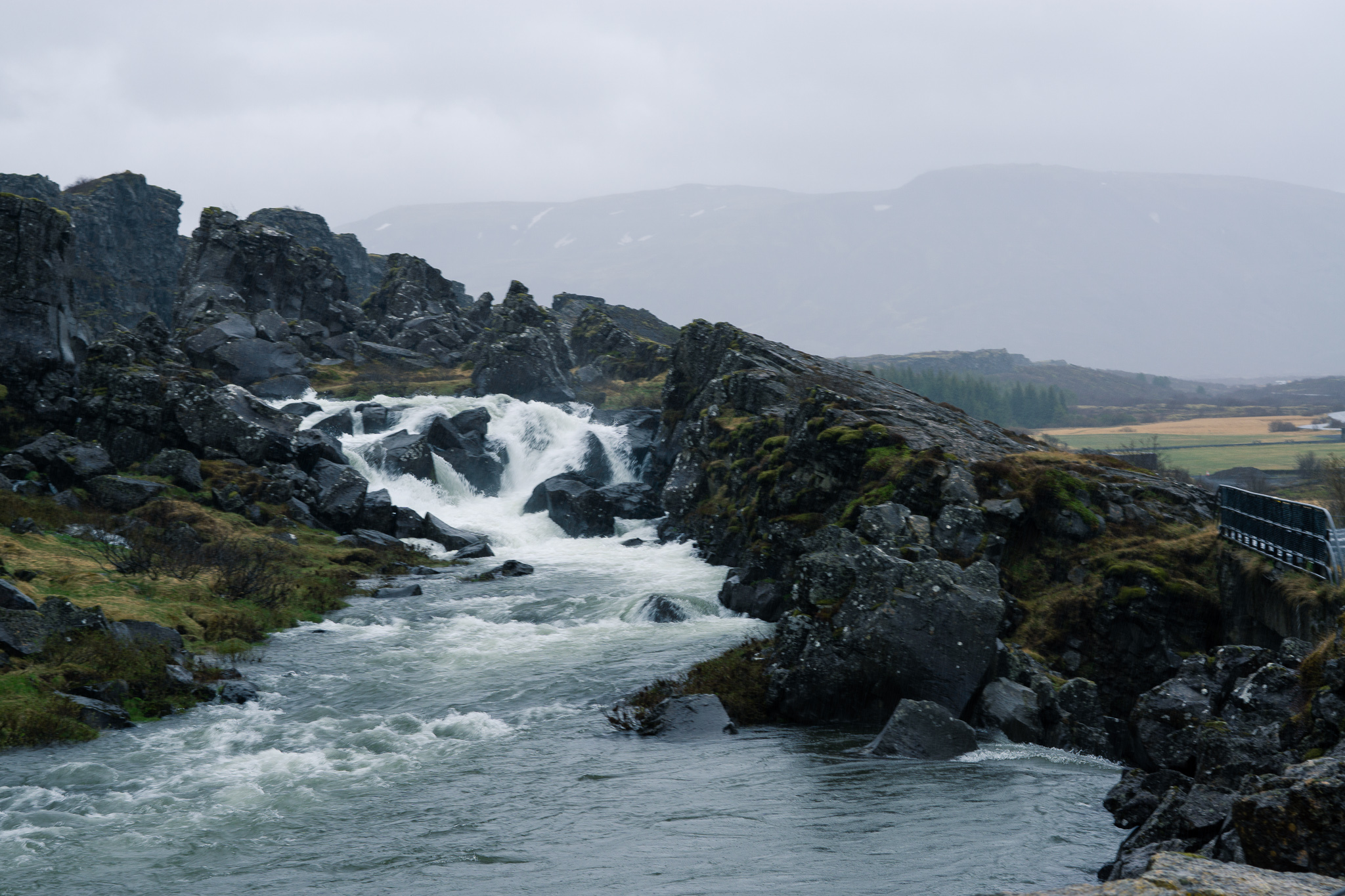 Small Items you can add to your backpack
A few small items would have really come in handy on our long weekend trip to Iceland
Disposable poncho- to throw in our backpacks as another layer of protection from the wind or rain
Disposable hand warmers- we could have used these on some of our hikes
Plastic bag- these are handy to put wet clothes in or to make your bag or camera temporarily water resistant
Water bottle- the tap water in Iceland is good and buying water from the store gets really expensive
If you plan to do some hiking
Waterproof Gear– If you are planning to do some hiking, having waterproof hiking gear is essential. The waterproof pants and jacket I mentioned above will be well worth the room they take up in your suitcase.
Snacks– if you have any room left in your suitcase, bring some of your own snacks. Food can get expensive in Iceland and you may be able to save yourself some money if you bring your own snacks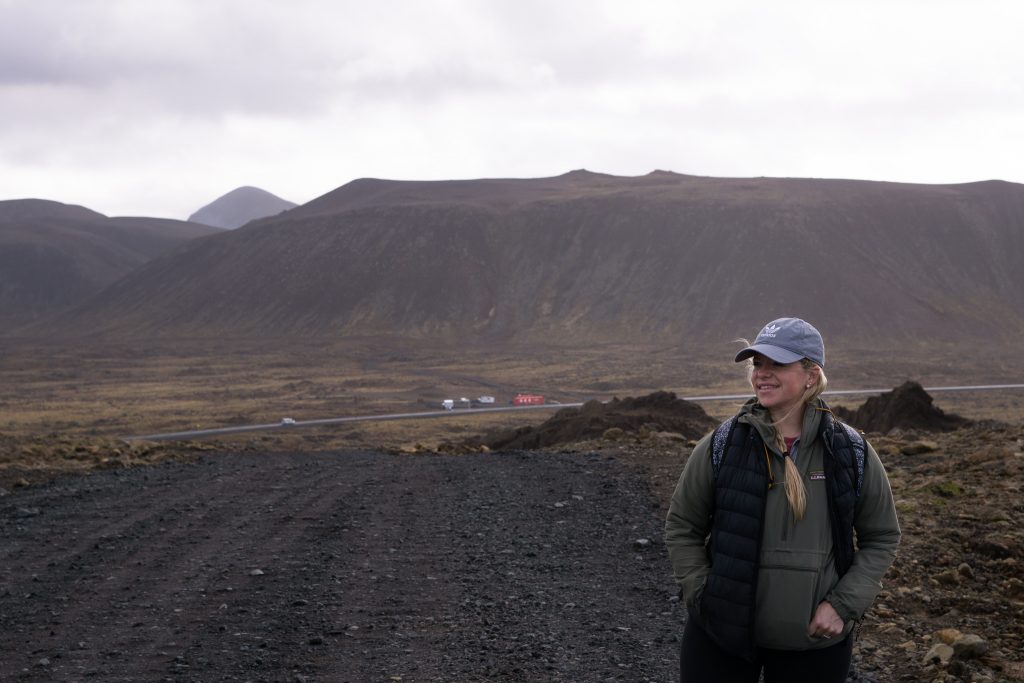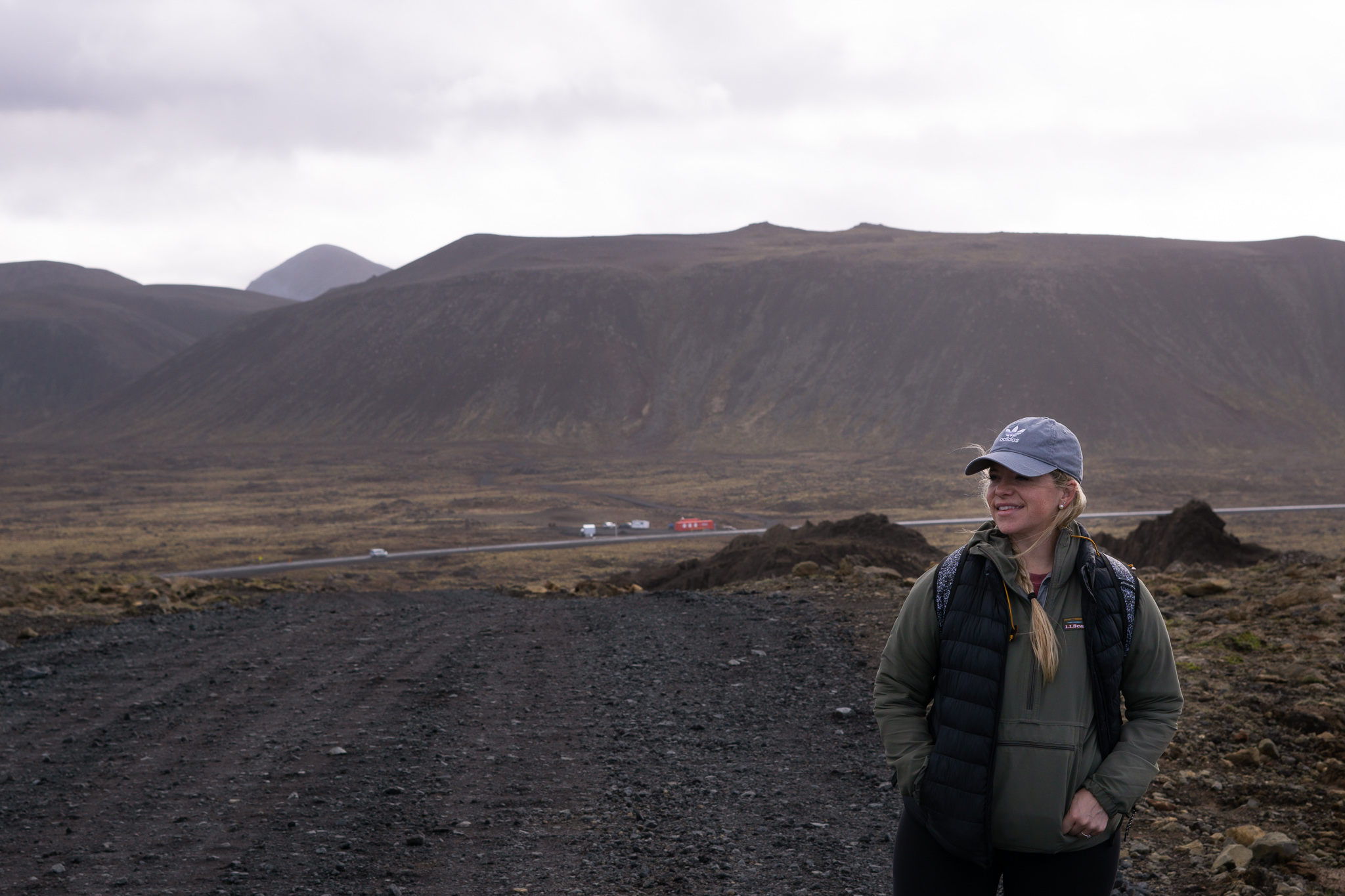 If you are planning to visit the Hot Springs
Swim suit– You will probably want to pack more than one depending on how many hot springs you want to visit. Keep in mind you will have to change in and out of your suit outside (probably in the cold) if you are hiking into the hot springs
Towel– obviously used to dry off after you have been in the hot springs
Sandals– I like to bring some flip flops or crocs to wear in the hot springs. You could also bring water shoes or you don't have to wear shoes at all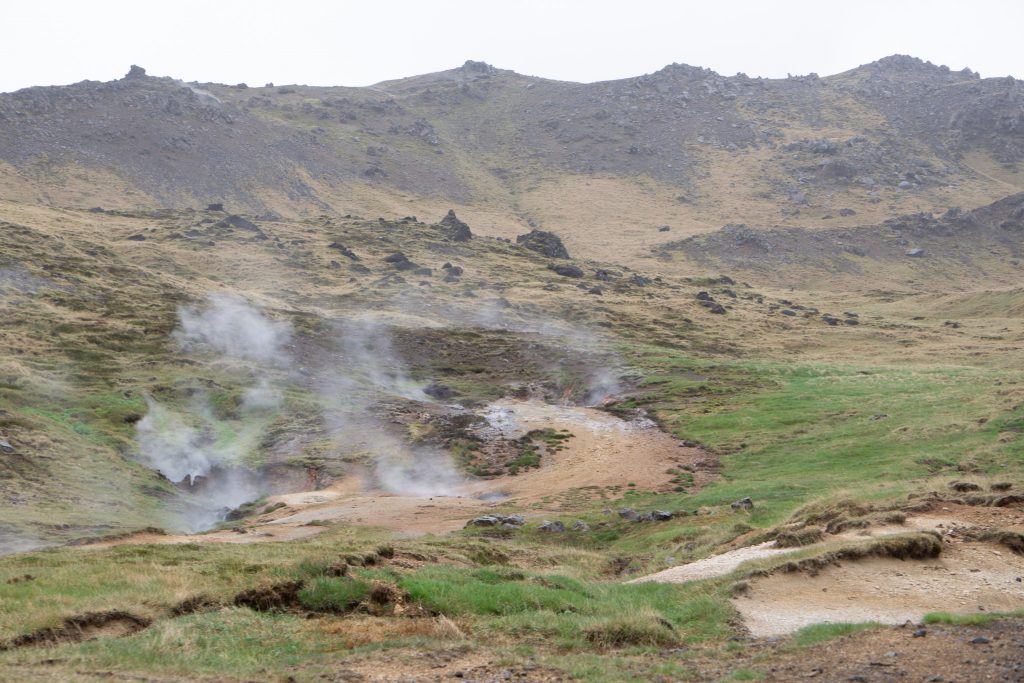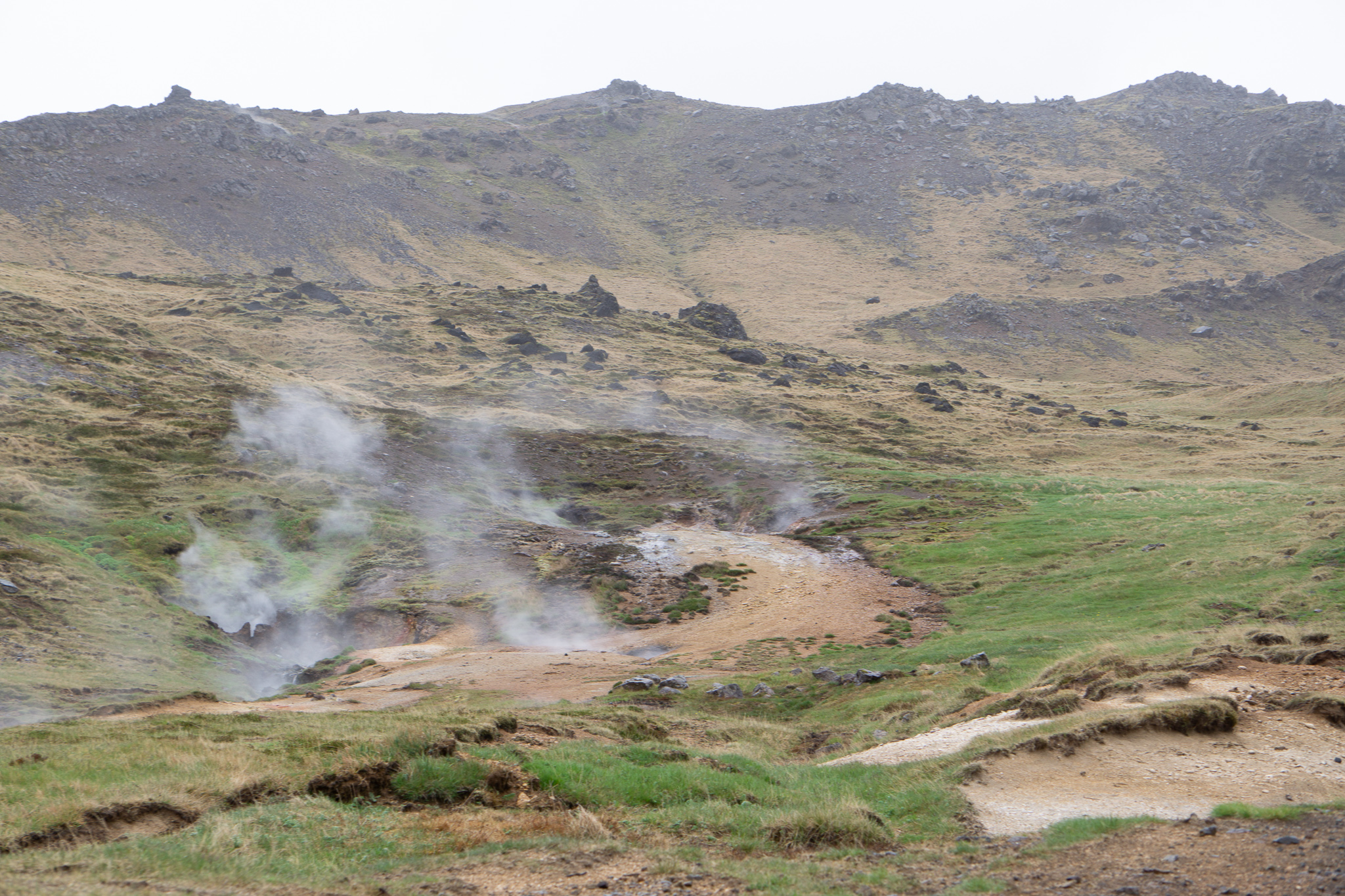 If you are planning to visit the Blue Lagoon
I couldn't make a list about what to pack for a weekend in Iceland without mentioning the Blue Lagoon. If the Blue Lagoon is on your itinerary, check out my post for tips on visiting the Blue Lagoon for more information on visiting the lagoon.
Toiletries– it is best to visit the Blue Lagoon either first or last on your itinerary because it is so close to the airport. You will want to shower in the locker room to wash the minerals out of your hair.
Waterproof Cell Phone Case– this was super fun to have for taking photos and videos without having to worry if we would ruin our phones
Sunglasses– the sun shining off the water was very bright so I would bring an inexpensive pair of sunglasses on my next trip
Small Bag– when you purchase your ticket to the Blue Lagoon you get a locker for the time slot you are there. You should bring a small bag with you containing a change of clothes, toiletries and your wallet. You can also put all your jewelry in the bag because you won't want to wear it into the lagoon.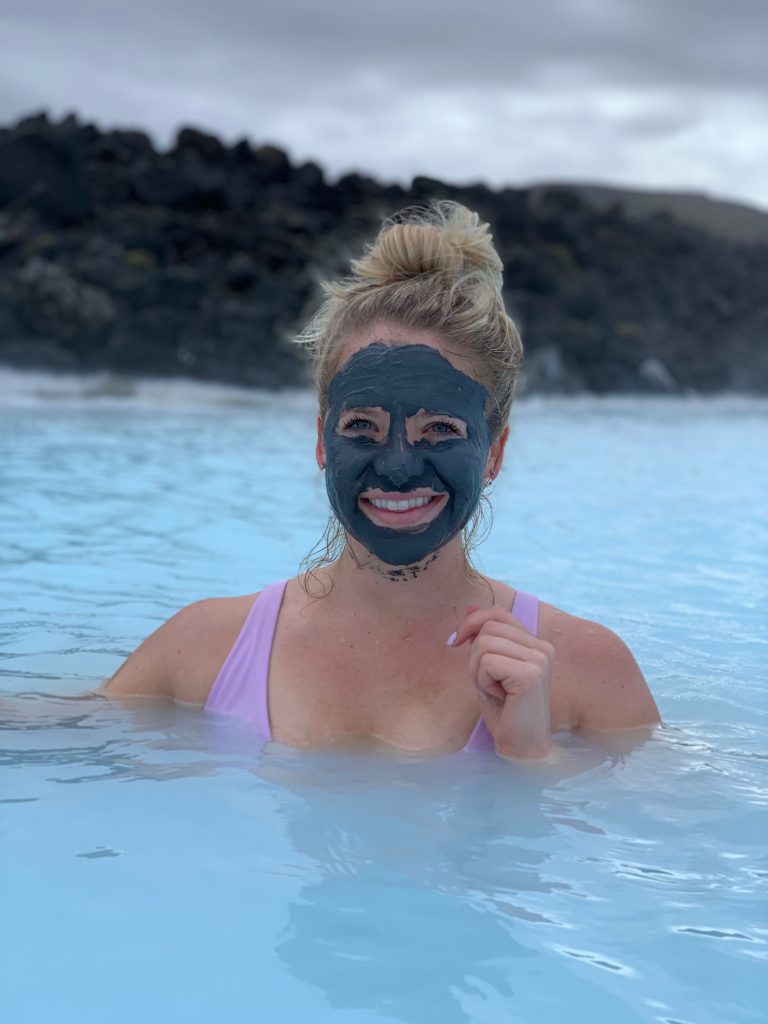 I hope you found my list of what to pack for a weekend in Iceland helpful. Being prepared for your trip to Iceland makes it so much more enjoyable. Doing your research and planning ahead saved us some headache. You can read more about my Iceland travel tips here. We always only pack carry on bags so I know how fitting all this gear on a small bag can be a struggle. Let me know in the comments what you brought to Iceland that you found to be helpful!
Save this post for later!