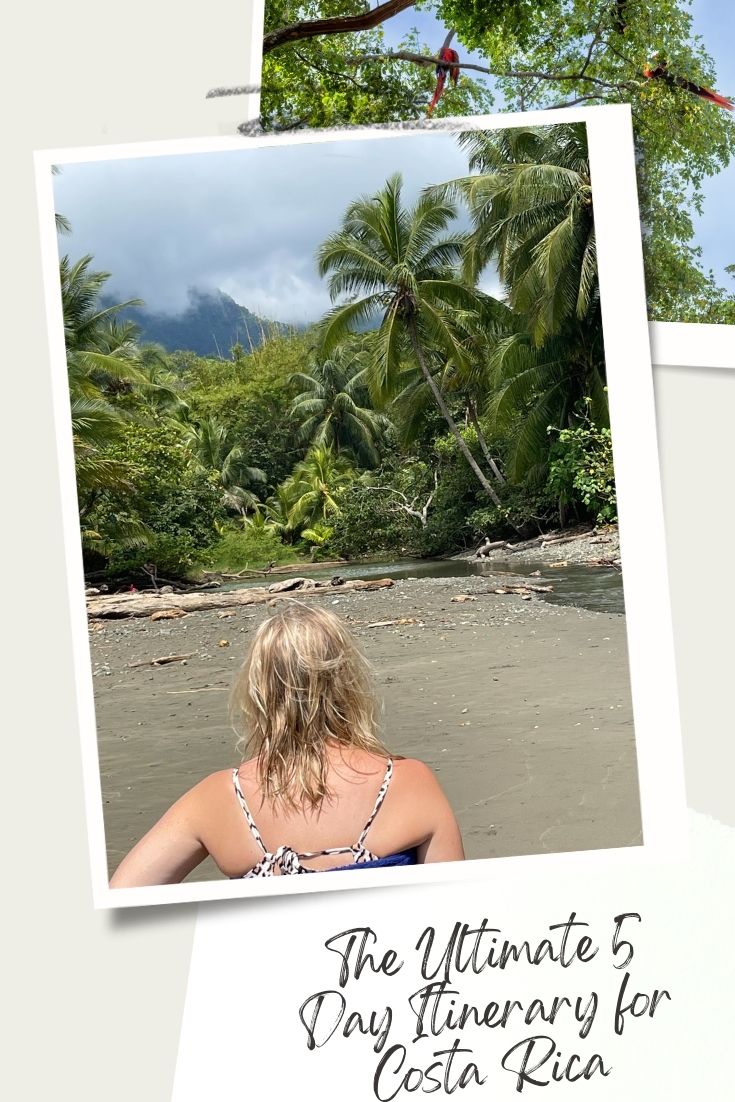 Costa Rica is a beautiful country with incredible views, mountains, waterfalls, jungles, beaches and wildlife. You could easily spend weeks exploring the country, but if you only have a few days I recommend sticking to just a few areas. We decided to stick to the Manuel Antonio region. This is the perfect area to visit for a short stay because you get to experience both the Costa Rican jungle and the ocean. After my first trip to this area, I put together a 5 Day Travel Itinerary for Costa Rica to help you plan a trip of your own!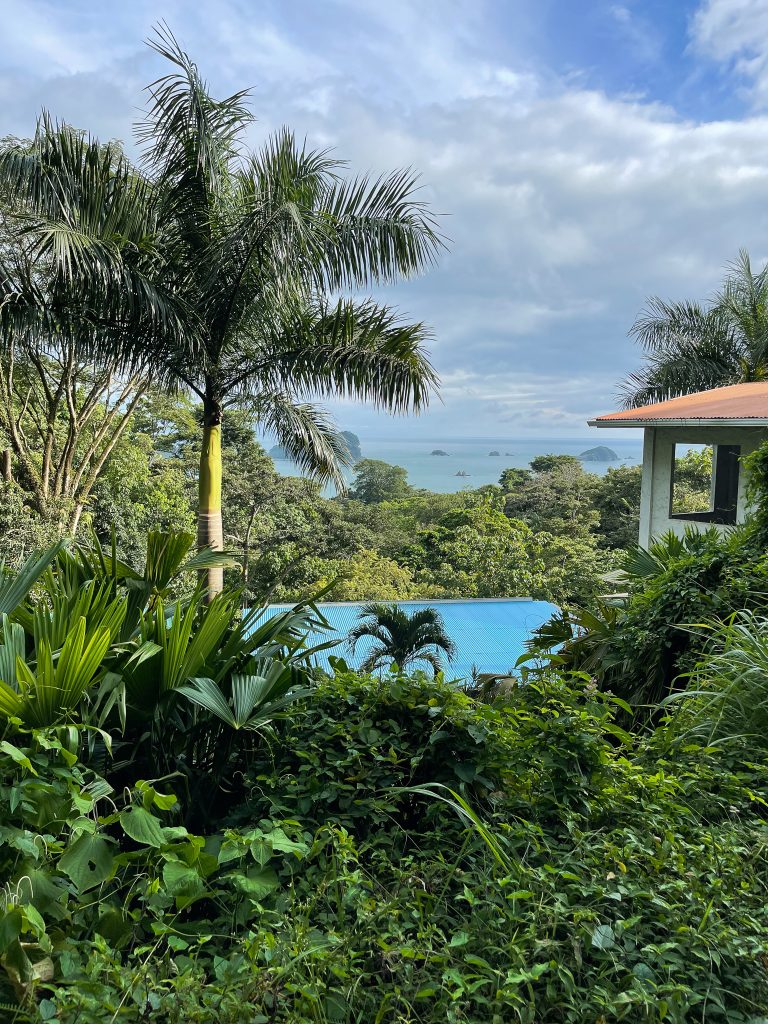 Where is Costa Rica?
Costa Rica is located in Central America between Nicaragua and Panama. The country is divided into 7 regions including San Jose, Guanacaste, Alajuela, Heredia, Limon, Puntarenas and Cartago. Within these different zones you will find different activities and wildlife. When planning your itinerary, I recommend visiting a few different regions if you are short on time so you can get the most out of your trip. If you are looking to travel to a different region, check out this site.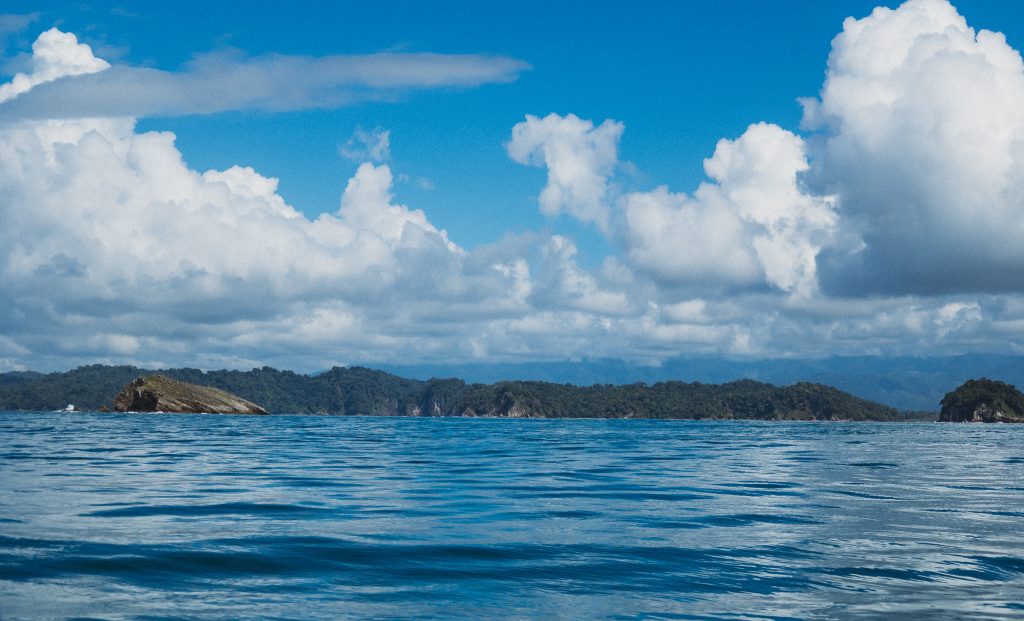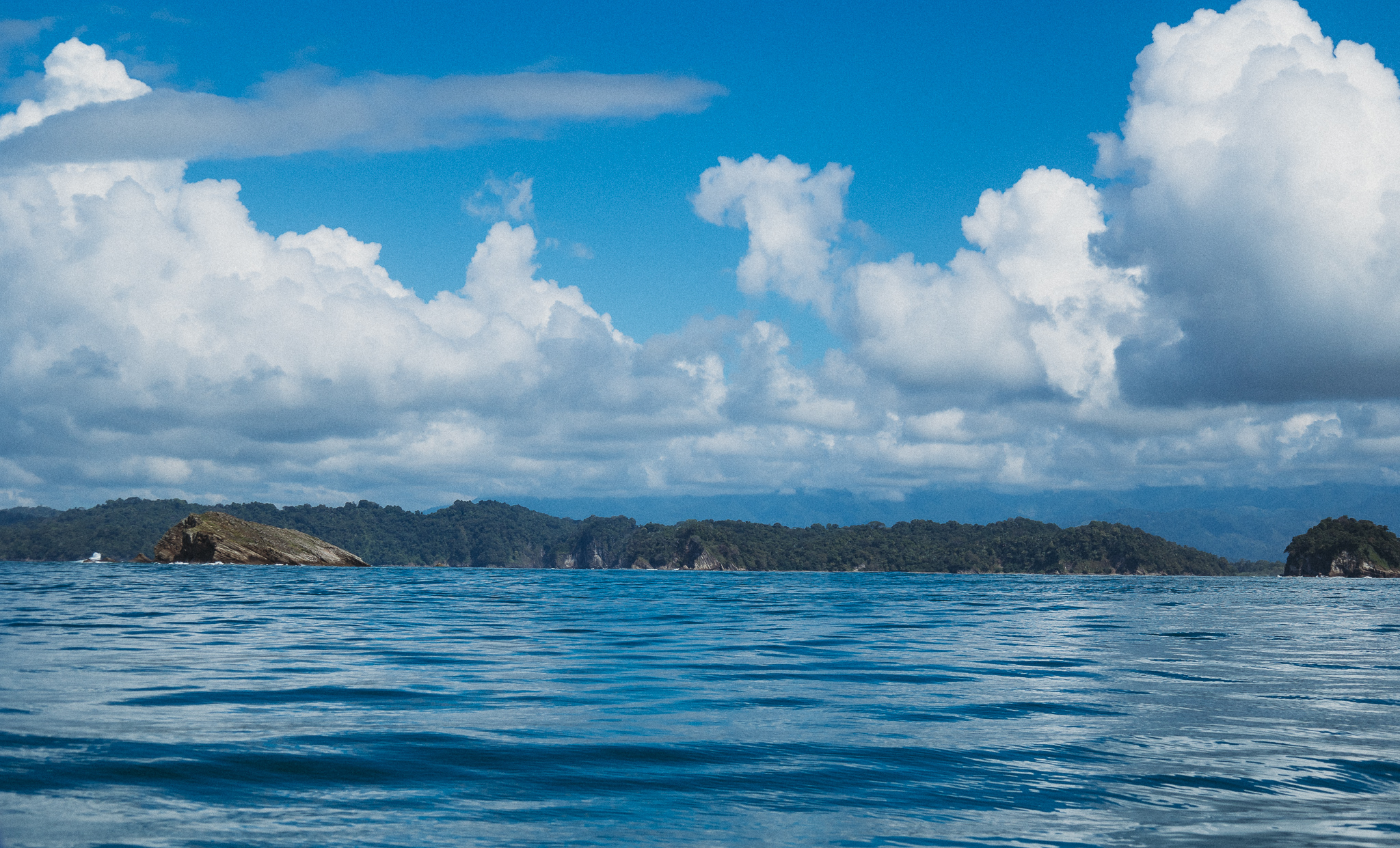 The central pacific zone contains the Jaco and Manuel Antonio area which is where we spent the majority of our trip. The Northern Zone is commonly known for Arenal Volcano. So you could easily include this area on your trip. Sa Jose is located in the Central Valley and is where you will most likely fly in and out of so your trip should start and end in this area.
Day 1
This first day of our itinerary for Costa Rica is a full day of travel. We flew from Bangor, Maine to our connection in Miami and then from Miami to San Jose. Our flight got in late so we spent our first night close to the airport and we would plan to head to Manuel Antonio early the next morning. We knew we didn't want to spend a lot of time in San Jose so we headed straight to the coast as early as possible in our trip.
Day 2
The next morning we hired a driver to take us 3.5 hours to Manuel Antonio where we had rented an Air BnB. You can find some incredible Air Bnbs in Costa Rica. We stayed at the Bali Tree House which was a beautiful three bedroom home in the jungle.
We spent some time at the house before walking around to the shops and then making our way day down to the beach. The path to the beach is very steep so we decided to take the bus back up (it was totally worth the 60 cents).
One of the cool things about our air BnB was that the rental included a service which would help us arrange transportation, find the best restaurants, book tours and excursions and answer all of our questions. On our first night, instead of booking an excursion we decided to hire a private chef to cook us dinner at our Air Bnb. This was one of the highlights of our trip. The chef sent us a menu of options ahead of time so would could pick out our meal. He made us chips and guacamole, tuna sashmi, ceviche, beef with chimichurri, chicken with pear sauce, tropical salad and confetti salad.
Recommendation: I would recommend spending some time in Manuel Antonio National Park on your first day if you have time. Especially if one of your top priorities is to see some wildlife. From what I have read this is a beautiful park and a great place to see some wildlife. We talked to a couple that had been in the country for a few weeks and they told us home much they loved the park. They had seen sloths, toucans and monkeys in the park.
Day 3
I do think that it is worth the money to book some kind of tour or excursion for at least a day. We decided to book a day of waterfall jumping and it was so much more fun that I expected. Our host helped up book the tour ahead of time and arranged for transportation. The tour took almost the entire day and included jumping from three different waterfalls in the area, swimming, a picnic at the beach and lunch at a restaurant overlooking the ocean. Usually I like to explore on my own, but this was a really great experience. To be honest I probably would not have jumped off some of the falls if the guides weren't there to show us.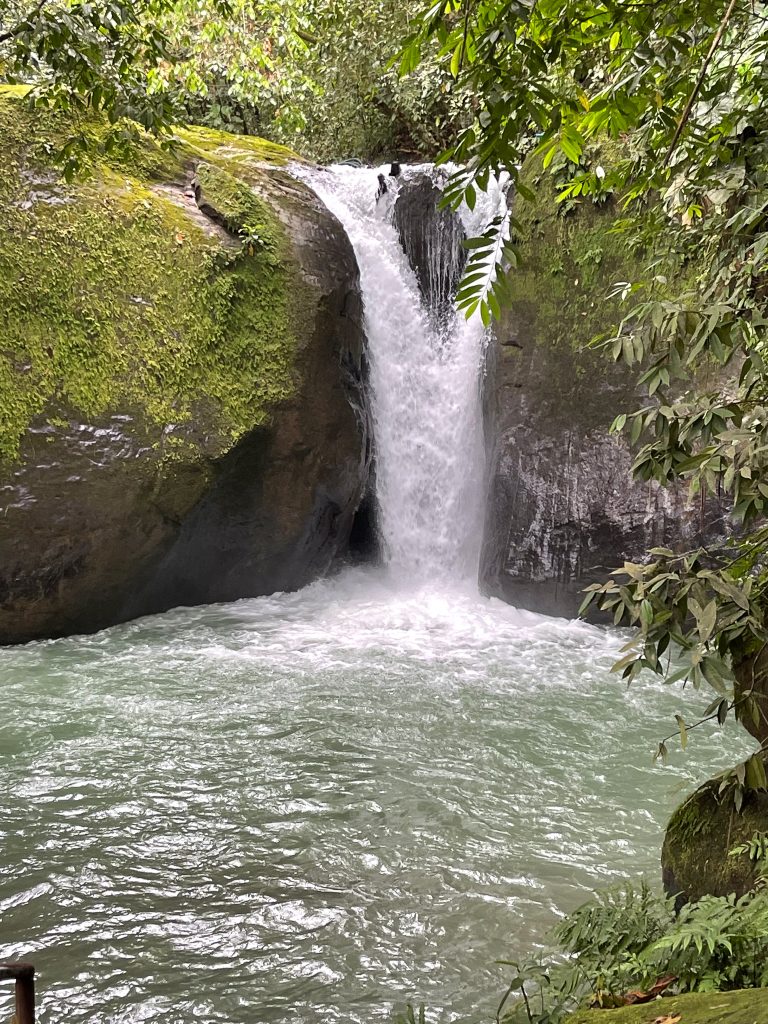 Tip 1: The guides had a camera to take photos of us the entire time because we didn't want to bring our phones in the water. I regret not taking more pictures and videos with my phone while we were there because they only sent us a few photos from the almost 6 hour block of time we were there.
Tip 2: The tour service will provide you with information ahead of time, but make sure you pack appropriately. We wore bathing suits and sneakers to jump from the waterfalls. You will need some sort of shoe that is strapped to your foot because you will be hiking, jumping and swimming almost the entire day. Also bring a towel so you don't have to sit on the bus soaking wet!
Day 4
On day 4 of our 5 day Costa Rica Itinerary we had an early wake up call. There were howler monkeys right outside of our windows and they were so loud. We excitedly got up and sat on the porch to listen to the monkeys and watch them jump from tree to tree.
Our next adventure was a half day off shore fishing trip. Although we only caught one fish that day, we had a lot of fun. Later that afternoon we packed our bags and made our way to Jaco via private transfer. Our bus driver stopped along the way for lunch before checking into our next Air Bnb rental, Diamanté Del Sol. The second half of our Costa Rica trip was to enjoy the beach. We booked a beautiful condo overlooking the ocean. Our first day at any new location usually consists of walking around and exploring. We picked out restaurants we want to try or things that we want to do the next day. There was a cute little downtown part of Jaco that had lots of restaurants and shopping.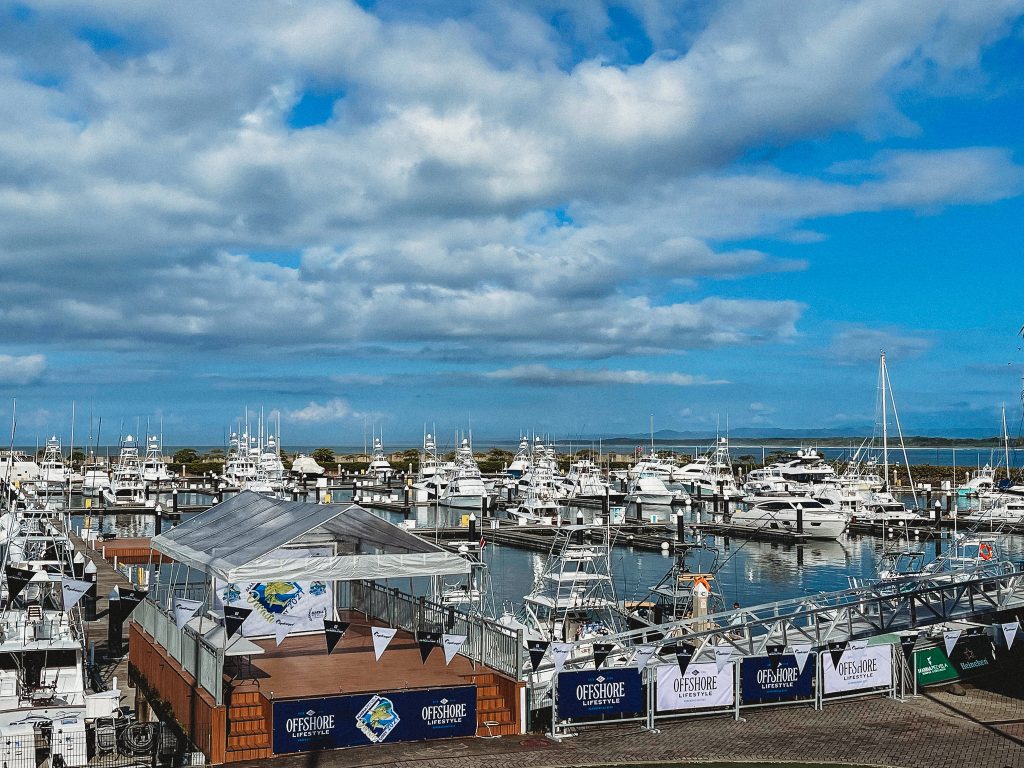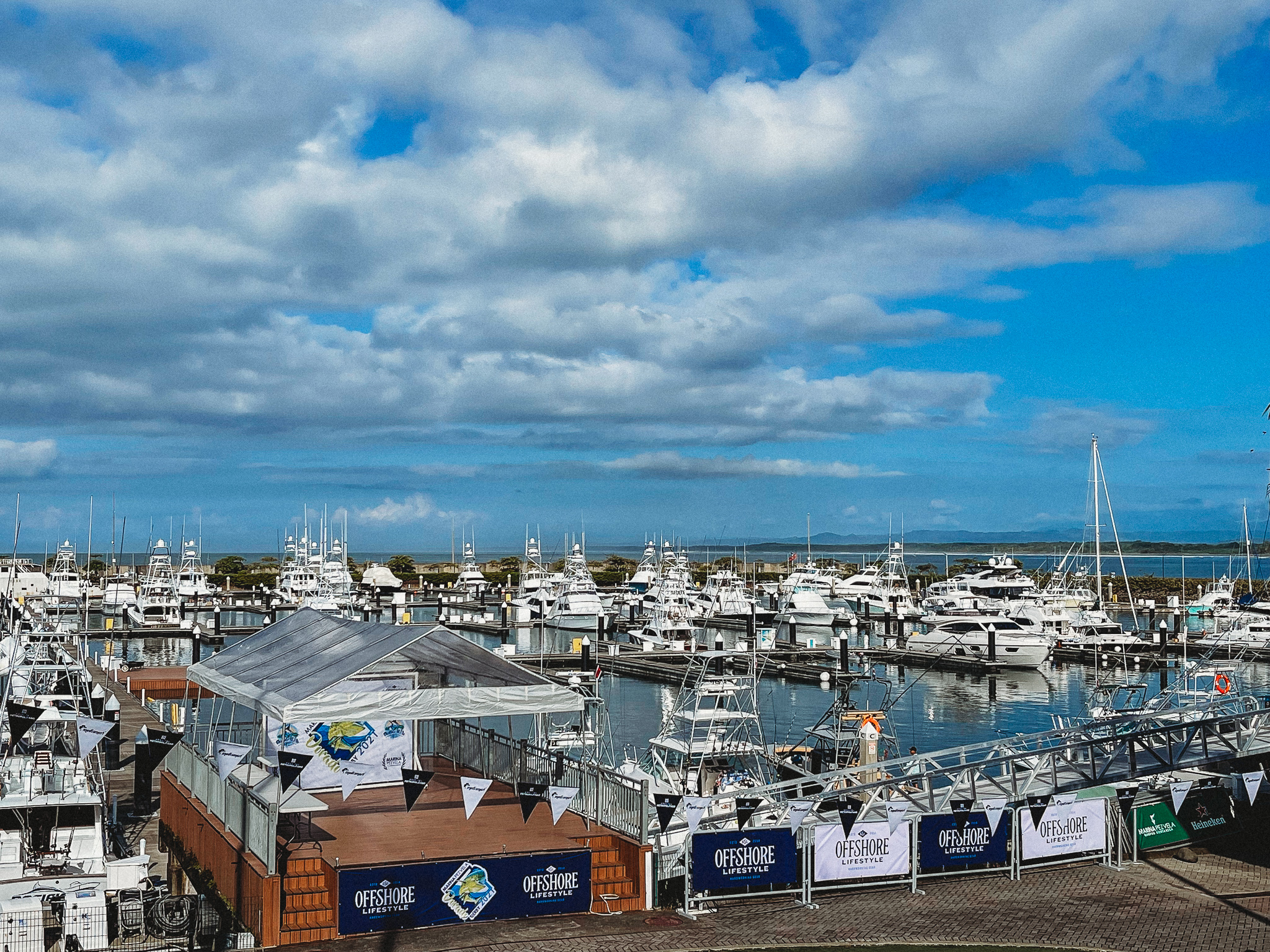 If you are staying in Jaco, lots of locals recommended heading down to Jaco Walk for food and shopping. Jaco Walk was only a few miles from our condo. We were warned not to stay in Jaco too late at night just to be safe.
Day 5
We spent our final full day of our Costa Rica trip relaxing and enjoying the beach. We got massages, walked around Jaco, got some breakfast and coffee. The beach in Jaco was a bit rocky and the waves were rough so we didn't swim. It was fun to walk along the beach and collect rocks and sea glass. I regret not signing up for some surfing lessons because it looked like so much fun.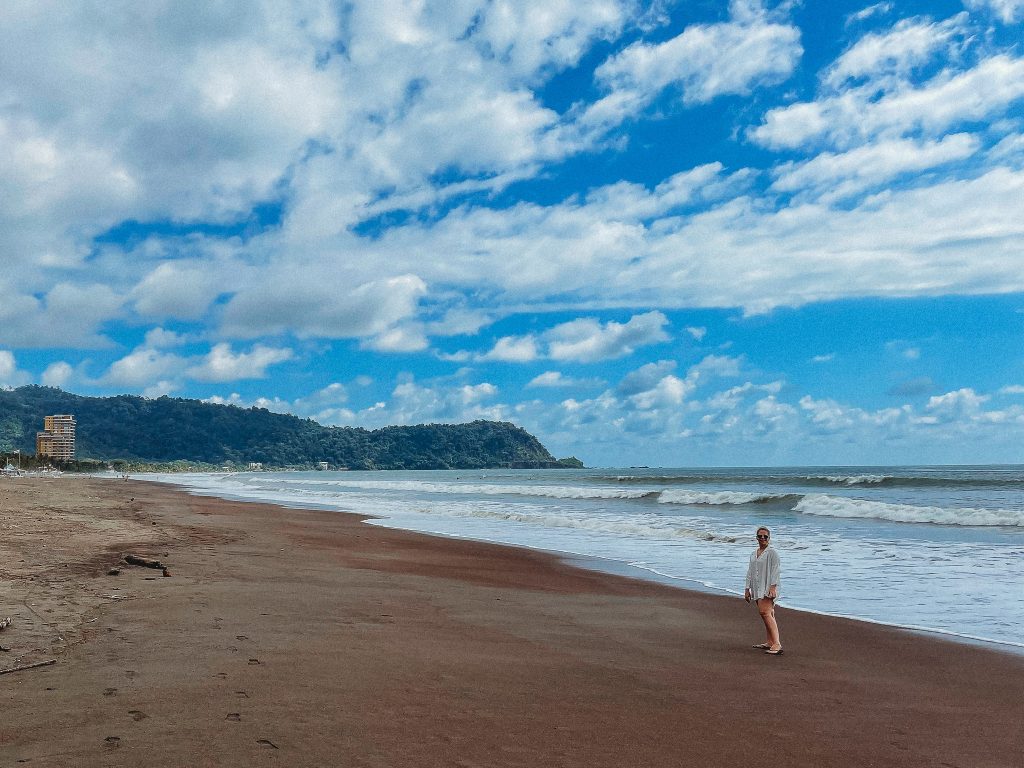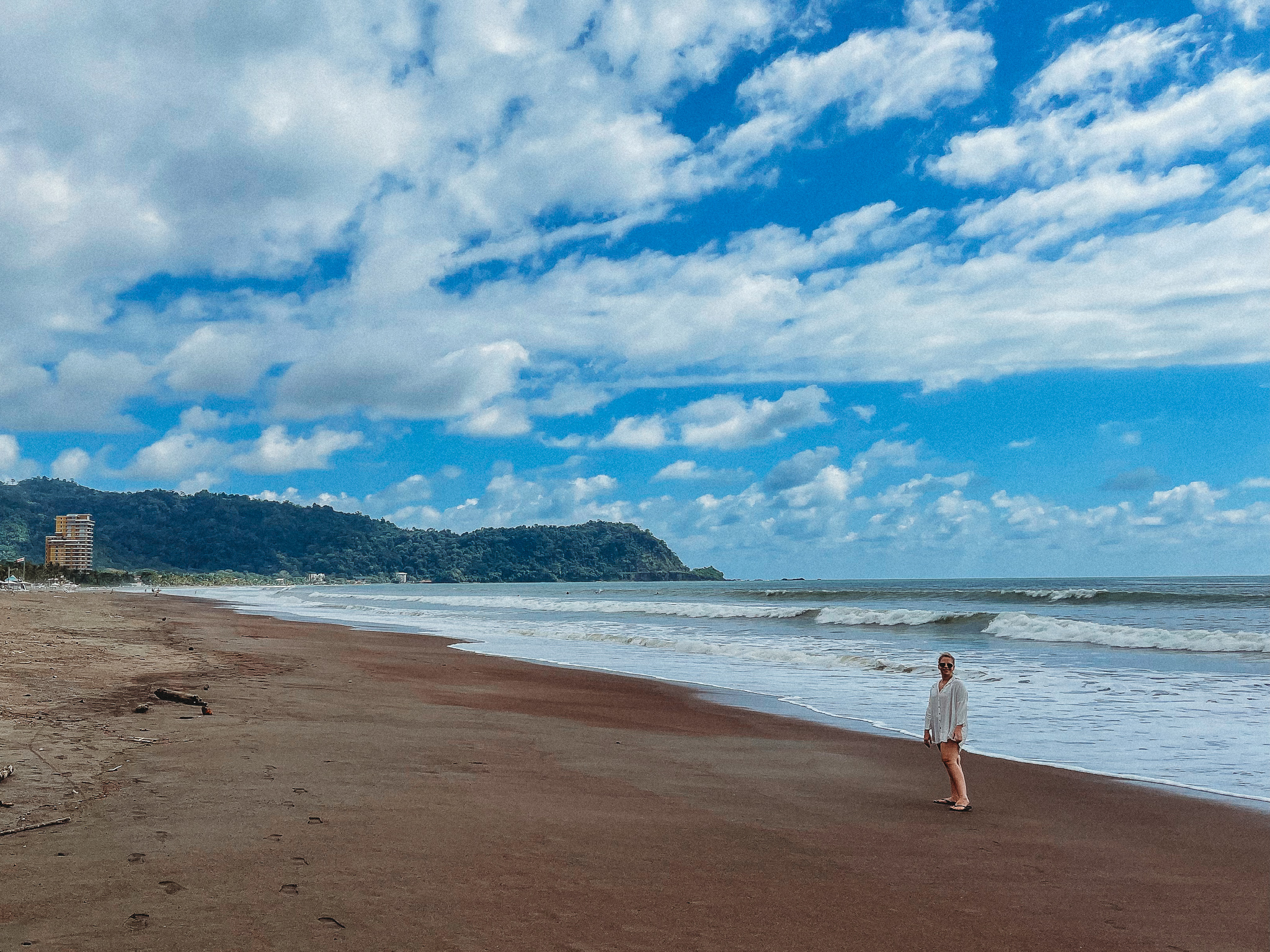 Unlike many of our vacations in the past, we actually spent some time relaxing and just enjoying being in Costa Rica. We spent some time in the pool before getting ready to head out for our last dinner. If you like sushi, I highly recommend trying Ohana Sushi Tapas bar. This restaurant serves sushi tapas and the sushi is unreal. I have to say it is the best tuna I have ever had. On our walk home we obviously had to stop at a bakery for dessert.
Full Day of Travel Home
We got to the airport really early so the airline could check our COVID test certificates. It was really conveient for us to fly out of Bangor, Maine to Costa Rica, but the downfall is it is not a direct flight. So it took almost a full day for us to get back home.
For Next Time
Gosh there is so much more I want to do and see in Costa Rica so I will be making a trip back! I think Manuel Antonio is a great place to start the first leg of your trip so I would for sure make Manuel Antonio National Park part of my next travel itinerary for Costa Rica.
Manuel Antonio National Park
La Fortuna
Volcano hotel
Hot Springs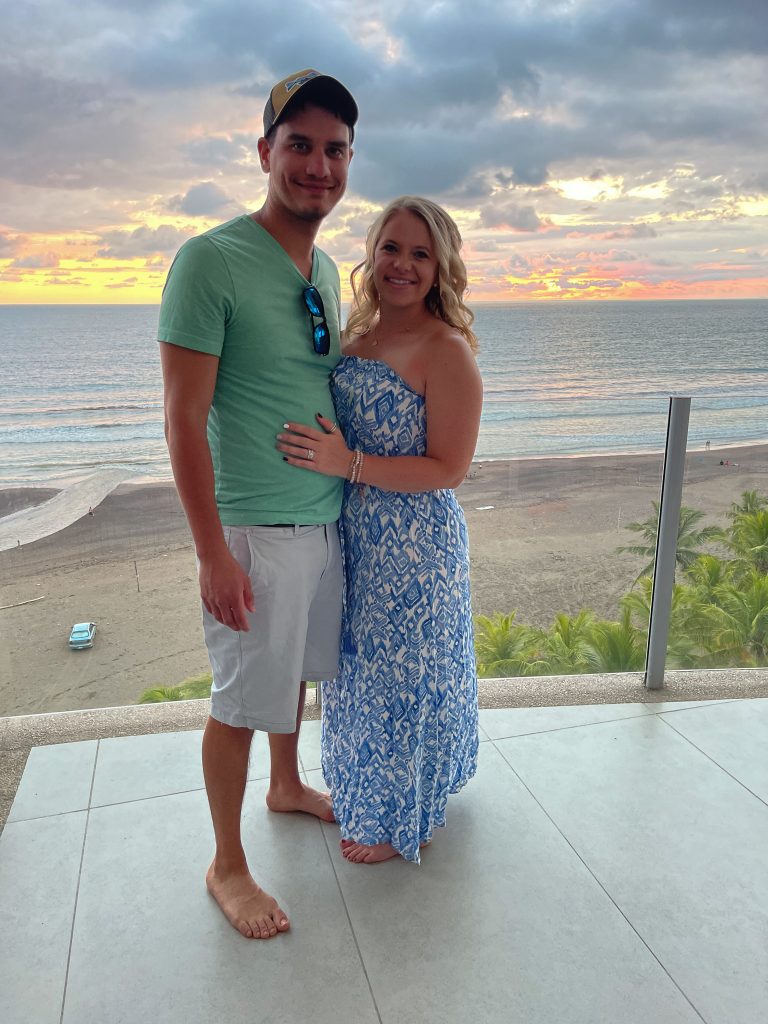 I hope you found this 5 day travel itinerary for Costa Rica helpful! Let me know you favorite Costa Rica destinations for my next trip!
Save this post for later!