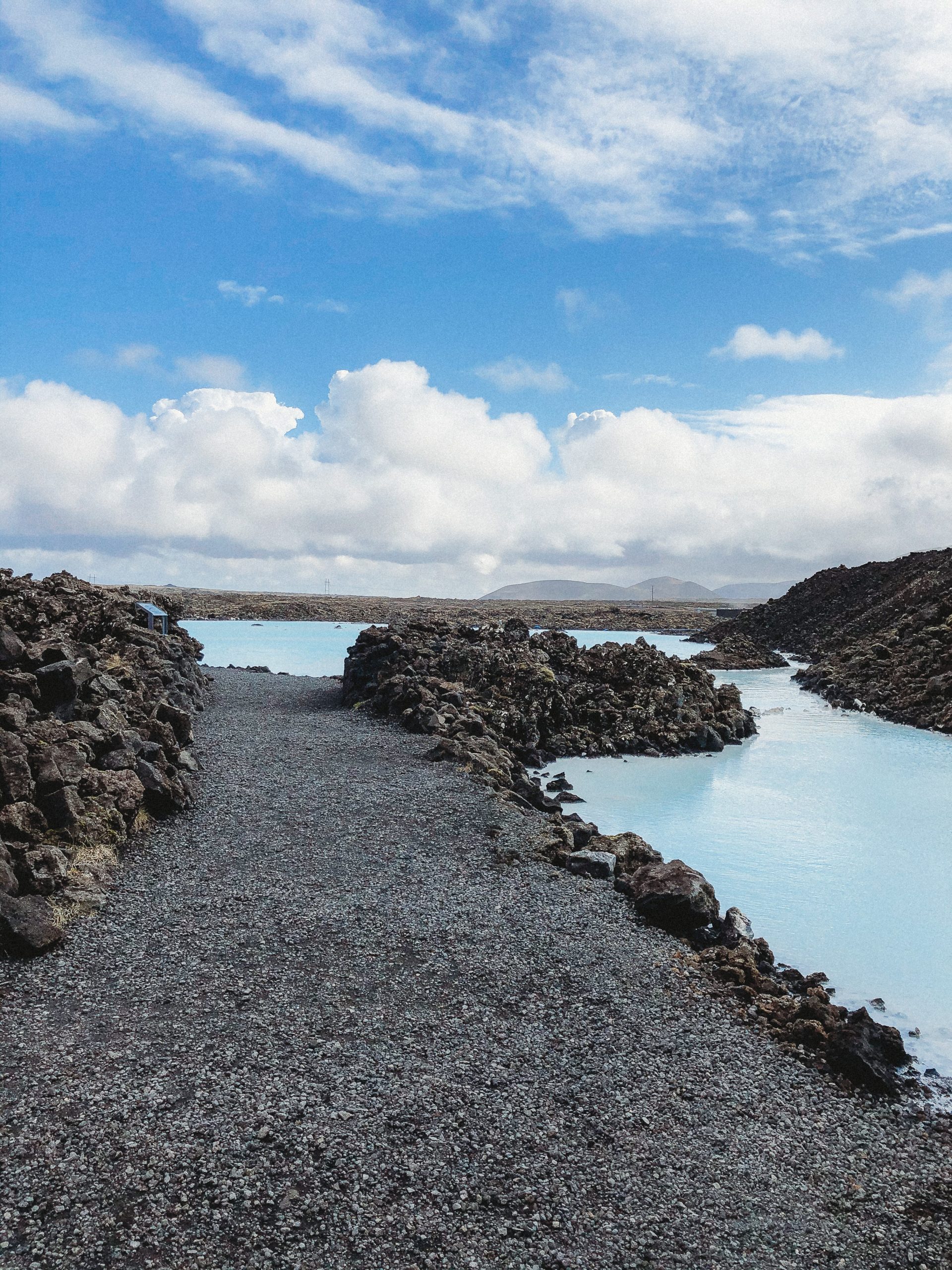 We visited the blue lagoon for the first time and I'm so glad that we made time for it. There was no doubt that our quick trip to Iceland would be lots of adventure, hiking, site seeing and lots of walking. A few hours in the blue lagoon at the end of our trip to soothe our muscles and enjoy some relaxation before the flight home. If you are in Iceland and debating whether you should book the reservations, I highly recommend that you do. I have put together 10 tips for visiting Iceland's Blue Lagoon.
The Blue Lagoon is about 10-15 minutes from the Keflavik airport. This makes this destination very convenient for either your first stop or your last stop of the trip in Iceland. We knew that we would enjoy it most if we did it last as a way to relax at the end of our vacation. Check out my full itinerary to see how we planned our trip.
Booking
From all the articles you read about visiting the Blue Lagoon, I'm sure you know that you need to book in advance. When we were there the Lagoon was not that busy, but as tourism picks up in Iceland I'm sure that time slots will fill up for this popular attraction. You can book tickets online, there are three packages to choose from. We chose the premium package and I personally liked having the slippers and bathrobe available.
If you choose to dine at one of the restaurants, make sure that you also make your reservation as soon as possible. We didn't take the time to go in and eat, but it would have been a nice experience.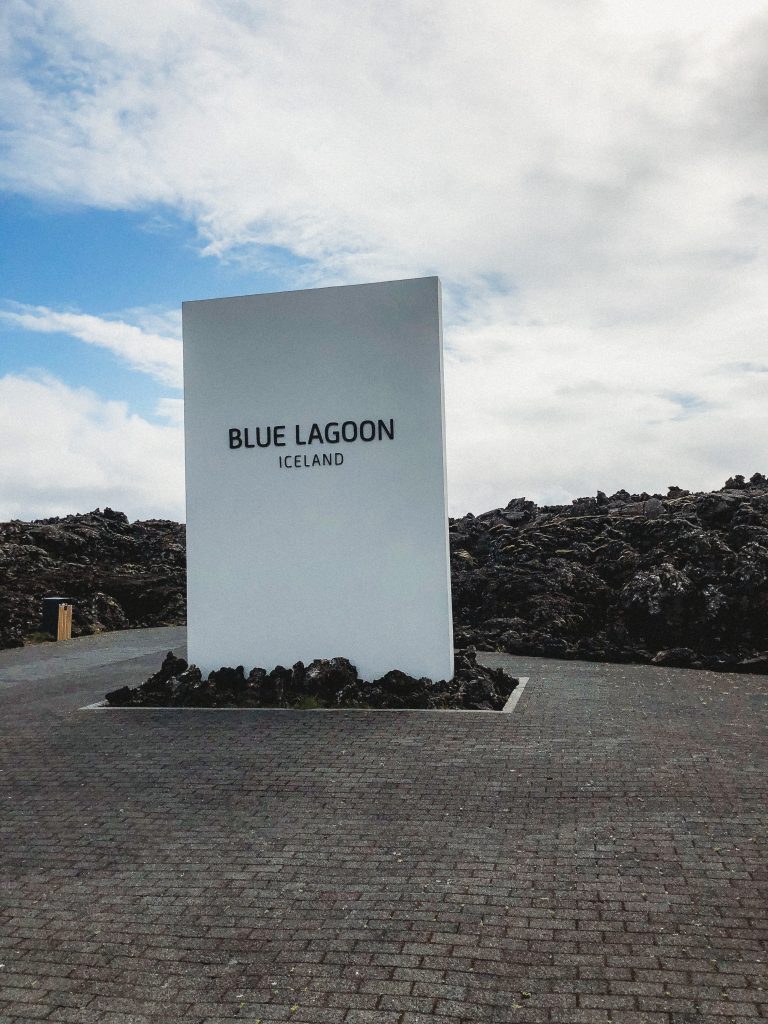 What you should bring
Flip Flops and Toiletries
If you didn't pay for the package that includes flip flops, I would recommend bringing your own at least for the locker rooms and showers. The locker rooms were very clean and there are plenty of showers. Each shower has shampoo, conditioner and body wash dispensers so you don't have to bring your own. IYOu may need some toiletries for after your shower if you are headed right to the airport. We packed deodorant and a comb for after your shower. Towels are also provided so you don't need to bring one.
Waterproof Cell Phone Case
Obviously we wanted to document checking the Blue Lagoon off our bucket list so we took lots of photos and videos. There are wooden decks throughout the lagoon that you can set your things on, but we didn't want to risk dropping it in the water.
Sunglasses
I did not bring these, but I wish that I had. There is a glare off the water if you go on a sunny day. So a pair of sunglasses would have been nice to keep us from squinting.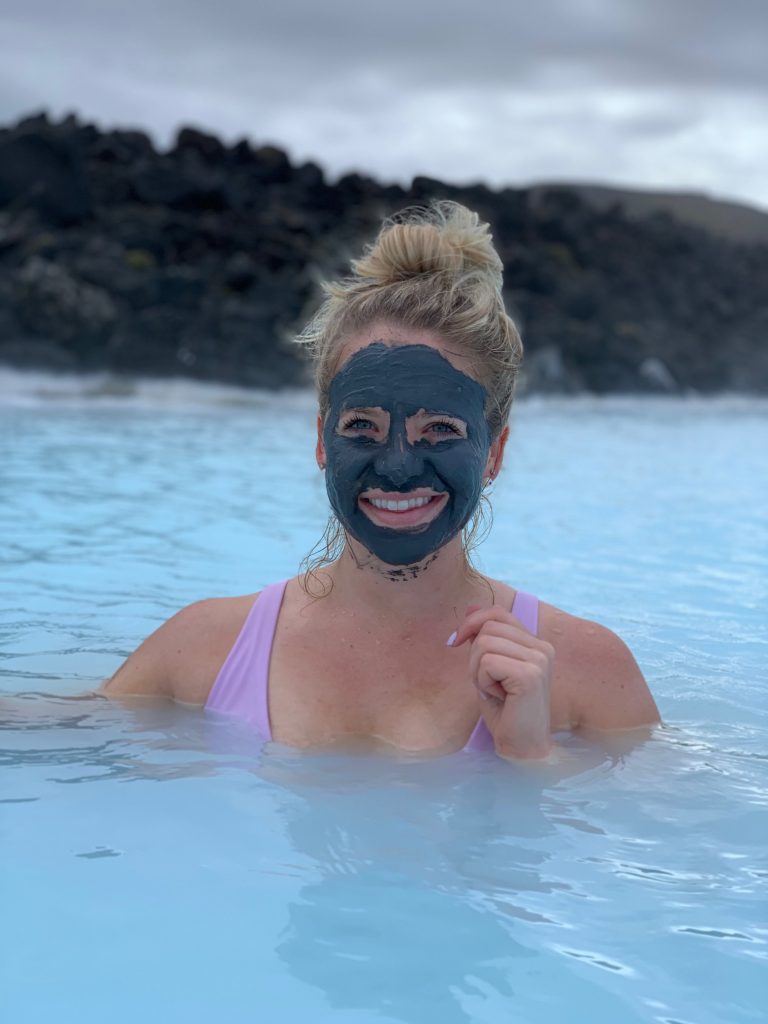 Things you Don't Want to Bring
One of my top 10 tips for visiting the Blue Lagoon are things that you don't want to bring with you. You do have lockers to stock things, but there are a few things I wish I had known or thought about ahead of time.
Jewelry
I would not recommend wearing any jewelry in the water. The minerals in the Blue Lagoon can cause it to tarnish. Plus if it falls off you probably won't be able to find it again. I took all mine off in the car before we went in.
Credit Card
When you arrive you will give the staff your booking information. Then they will give you wristbands that are connected to your credit card. This will allow you to access your locker and pay for items while you are at the lagoon. We used them to get our free drink at the bar, as well as pay for a second drink. Once you leave the Lagoon, you will scan your wristband and you can pay for whatever you bought.
When you Arrive
You will get a bathrobe and flip flops after you check in. Then you can head to the locker room and change. You will need to rinse off in the showers before you head to the lagoon.
Where to Put Your Luggage
If you are making your stop either to of from the airport you will probably need a place to put your luggage. If you didn;t rent a car, don't worry, you can rent a space to keep your luggage while you are there. The locker that you get when you check in isn't big enough for a suitcase, but has plenty of room to store clothes and shoes while you enjoy the lagoon.
Try and Avoid Getting Your Hair Wet
I'm sure you have seen this on everyone's tips for the Blue Lagoon, but it can be damaging to your hair. The minerals in the water can be very drying to your hair. I got my hair wet, but made sure to wash and rinse it really well as soon as I got out of the lagoon. My hair felt very dry and dull for a few days after visiting the lagoon. If you are concerned about damaging your hair, I would just avoid it all together.
There is more than one Entrance/Exit
If you are brave (or if it isn't that cold outside) you can walk straight out onto the deck overlooking the lagoon and down the steps. If you need a little help getting your body adjusted, you can enter the Lagoon from the inside the building and slowly make your way to the outside.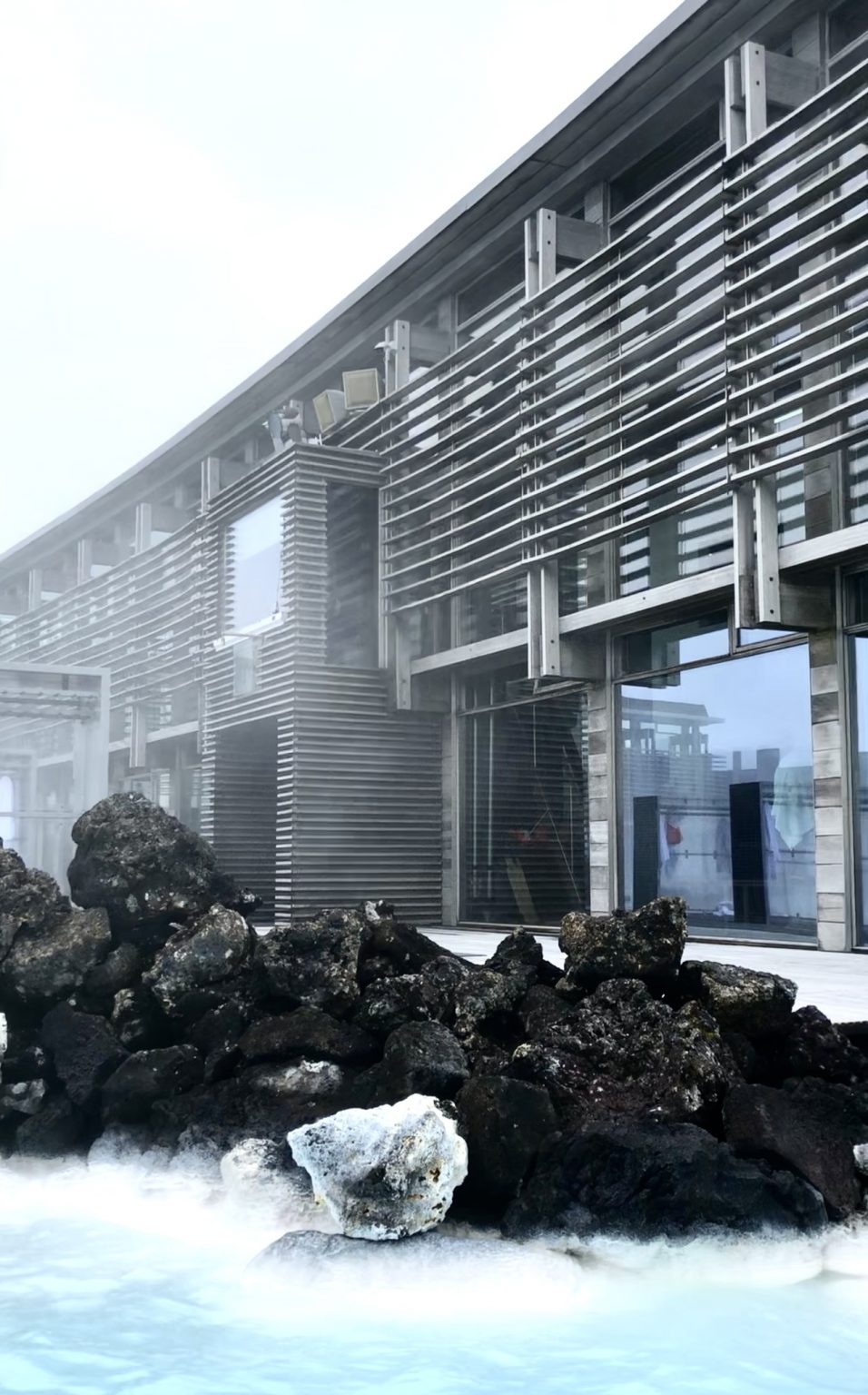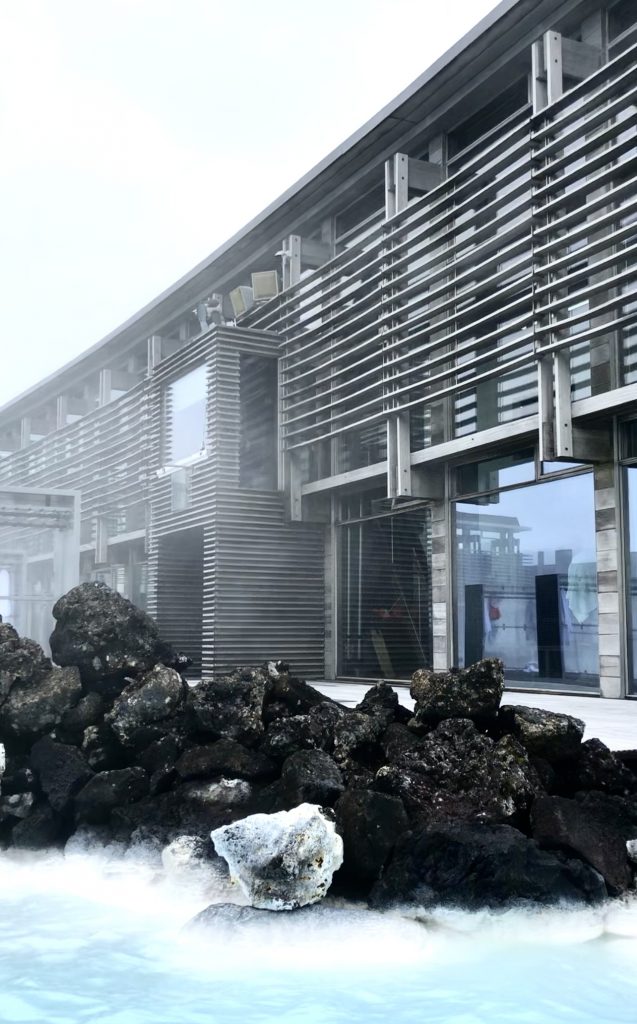 Mask Bar
Depending on which package you chose, there are mask options available at the mask bar. We had the choices of lava, silica and algae masks. There is an attendant who will explain the benefits of each to you and explain how/how long to keep them on for.
Swim Up Bar
There is also a swim up bar where you will use your wristband to buy drinks. The have options of beer, wine, champagne and smoothies. These are all served in plastic cups for safety purposes. There is a limit of three alcoholic beverages per person while in the lagoon.
Cafe and Restaurants
Check the times that the cafe and restaurant are open before you make your reservations. We went on a Monday and the cafe didn't open until three. Because we had to catch our flight, we weren't able to go to any of the restaurants, so if you want to eat a meal at the Blue Lagoon, just plan ahead. There are other restaurants available. You can check out the menus online.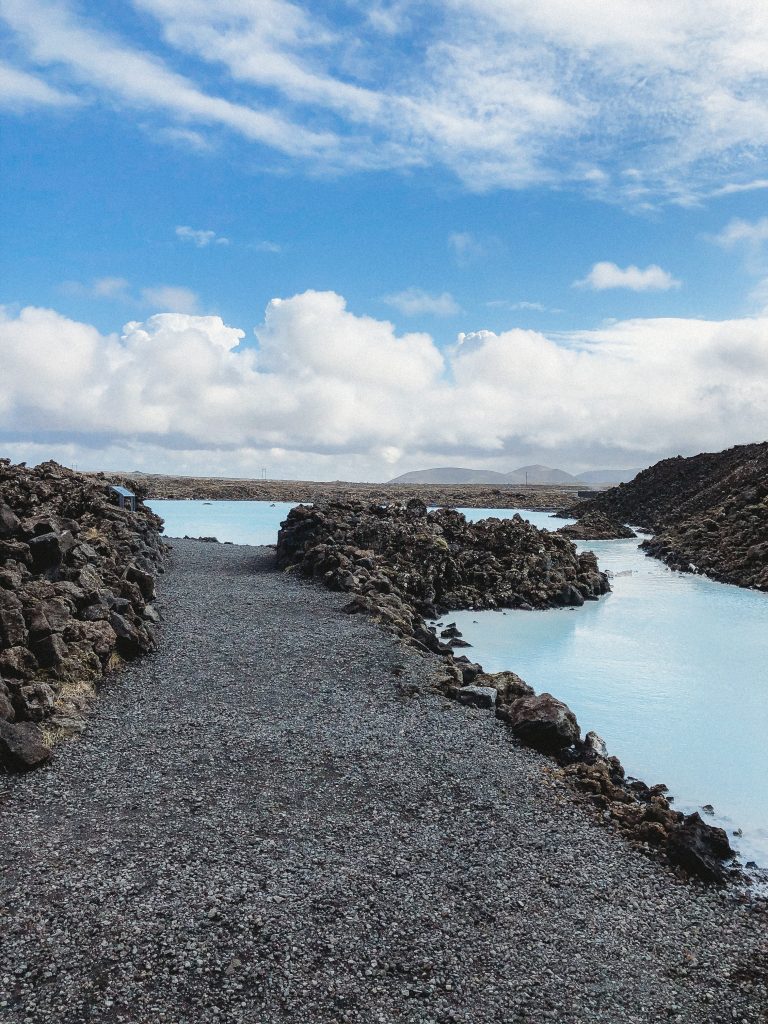 I know that visiting the Blue Lagoon may seem touristy and crowded, but we really enjoyed our experience. And the whole experience was overall very relaxing! We spent four hours soaking, talking, drinking champagne and wearing mud masks. This was well deserved after all the walking and hiking we had done in the last few days. If you are looking for more tips for visiting Iceland, check out this post.
Save this post for later!