It doesn't matter if it is summer or fall, Acadia National Park is one of my favorite places to visit in Maine. Even though I have lived in Maine my entire life, I still haven't seen/done all the things in the park. It is my goal to someday hike all the trails! I wanted to put together this 3 day itinerary for Acadia National Park so that if you decide to visit, you can get the most out of your stay!
Before we get started with the itinerary, I wanted to give you a few details you should know before visiting Acadia National Park.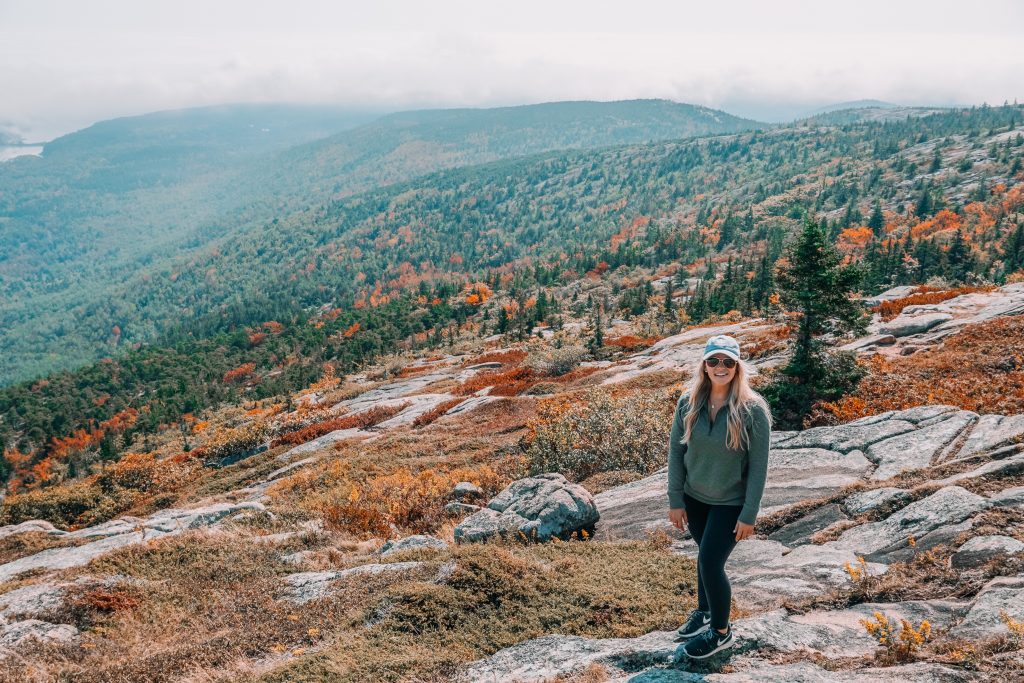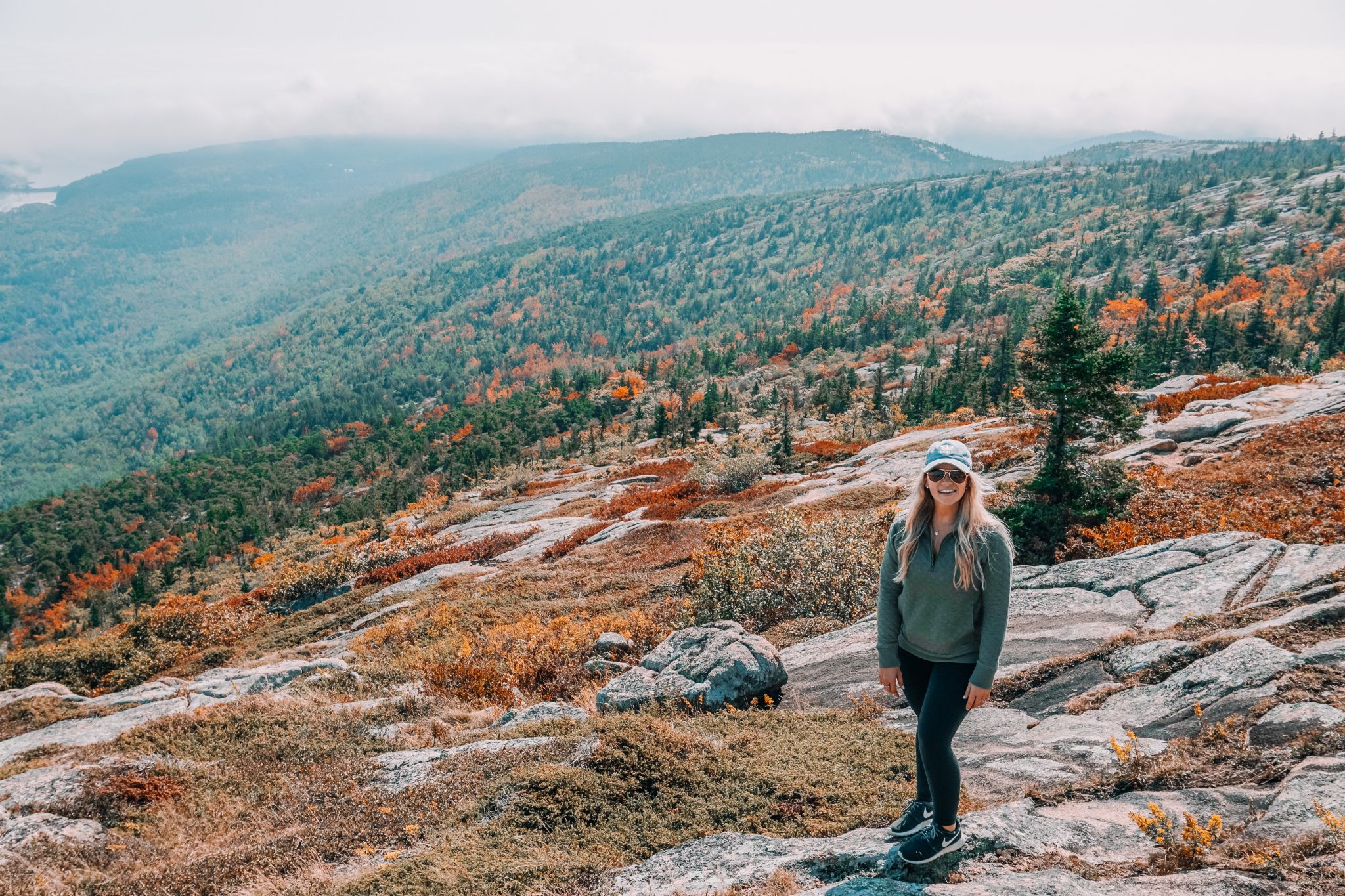 Camping
There are so many camping and RV resorts in Bar Harbor and Mount Desert Island if you choose to go that route. Alex and I wanted to take our cute little vintage camper for a test run, so we booked a campsite for two nights. We were able to reserve a spot with an ocean view and it was the perfect little place to spend a weekend.
If you don't want to pitch a tent or don't have an RV, no worries! Many of the campgrounds offer cabins to stay in. And of course there are many nice hotels in the area to stay at.
Park Pass
You can get a park pass before you go. Check out their website ahead of time and pick your pass. The park passes are really affordable and you pay per car. I recommend getting your pass before you arrive to make the process easier. If you buy your ticket online you must print it out and make it visible in your car. Per park rules, the pass has to be displayed to avoid getting a ticket.
Park Loop Road
Before you go, I would recommend downloading the Acadia National Park map. This will include Park Loop Road, which is the road that takes you to some of the popular sites in the park. Some of the road is a one way, so you need to pay attention to the signs or you could drive by a trail head or one of the sites. This road takes you to many of the sites around the park and to the top of Cadillac mountain. They will give you a map when you get into the park. You can also hike/walk to whole road which is about 27 miles!
Acadia National Park Itinerary: Day 1
See the Sunrise from the Top of Cadillac Mountain
This is probably one of the most popular things to do in Acadia. And it is definitely worth waking up early for. The first place the sunrise can be seen in the US is from the top of Cadillac Mountain between October and May. I recommend doing this on the first day of your trip (if weather permits) because if you miss it, you will have another chance on day 2 or 3. There are a lot of factors that can affect whether you see the sunrise or not.
Tips for Seeing the Sunrise on Cadillac Mountain
Check what time the sunrise will be and plan to arrive at least an hour before
Check the weather before you go, you may not be able to see the sunrise if it is foggy
Give yourself an extra hour to get up the mountain (TONS of people will be up there)
Check to see how long it will take you to get from your hotel/campsite to the entrance of Park Loop Road
Plan on it taking an hour to get up the mountain once you are in the park and then finding a park spot will probably be difficult
Have your park pass printed and visible in your car when you arrive
It could be a little chilly so dress accordingly
Make sure your camera/set up is ready to go at least 30 minutes before sunrise
The sunrise happens fast so don't be late!
This was my first time seeing the sunrise from Cadillac Mountain and I was not prepared for the amount of people that would be up there. Our campsite was about 25 minutes from the park and we left at 4am for sunrise at 6:25am.
Parking and Getting Set Up
Once we arrived near the top of the mountain, there were cars lined all the way up and down the road (4:45am). There was such a traffic jam that people just left their cars parked in the middle of the road and walked the rest of the way to the top. We found a smaller parking lot on the side of the road, parked and walked the rest of the way up the mountain. It was only about a 15-20 minute walk. Once we were at the top, there were a lot of people. We were able to find a perfect spot to take some photos. It was a little foggy and misty on the top so I wasn't sure how the view would be.
Once we were settled, I was able to practice taking some pictures and take the time to get the adjustments set on my camera. We had plenty of time to take photos, take some selfies and enjoy the view. It was definitely worth waking up early for! Then you can get an early start on your day or go back to your room and take a nap.
Start Your Day with a Hike
There are tons of trails that you can hike and most of them are well marked. Many of the trails also have parking lots. I would recommend downloading the app called All Trails. This app was super helpful to pick a hike according to what we had time for and what we thought our dog could handle.
Tip: look at the app and take screen shots of the trail info before you go because cell service isn't great inside the park.
If you like walking along the cliff's edge and climbing iron rungs, you should check out the Precipice Trail, Beehive Trail or the Jordan Cliffs Trail. If that isn't your thing, there are many other trails to choose from.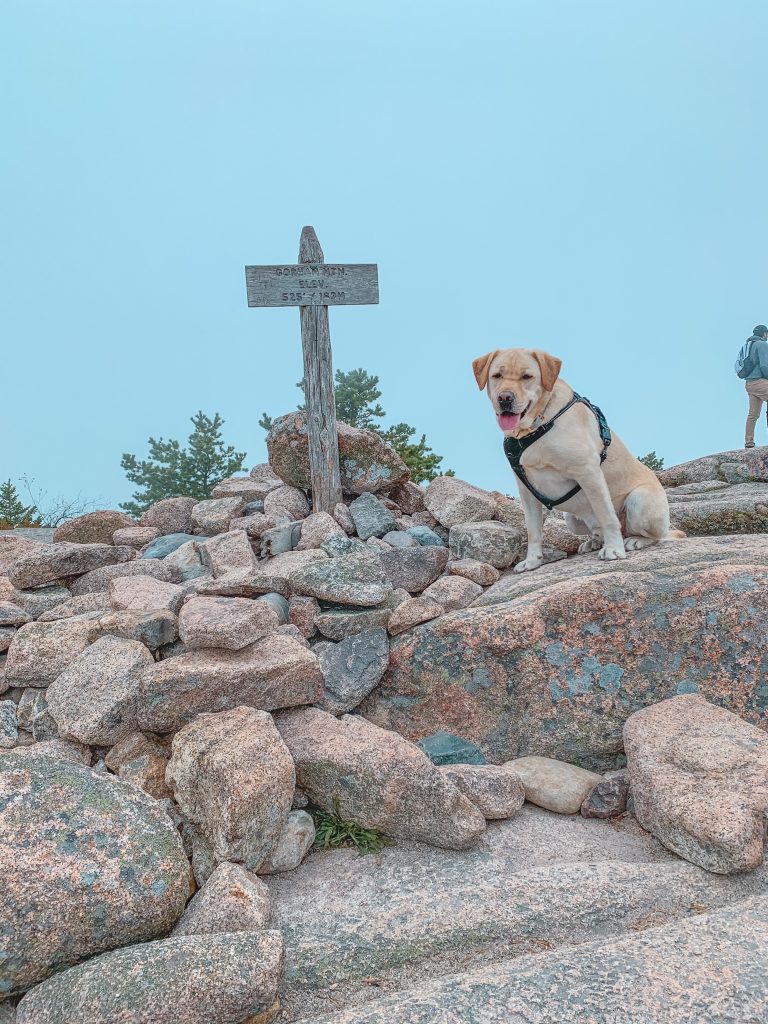 We chose to go on the Gorham Mountain Trail. This was a great quick little hike and and back down. The views at the top would have been gorgeous because we went at the end of September and the foliage would have been fantastic. However, it was super foggy and misty so we weren't able to see much. This was Ruxin's (our yellow lab) first hike and he absolutely loved it! There were lots of big rocks to climb over, but he made it without any issues.
The sign for the trail head for Gorham Mountain was well marked and there was a parking. We tried to hike the Cadillac North Ridge Trail, but we could not find the sign for the trail head. It turned out that we ended up driving by it. There is just a small sign on the right side of the road when you are driving along Park Loop Road. We decided to hike that trail next time, but it was a bit hard to find.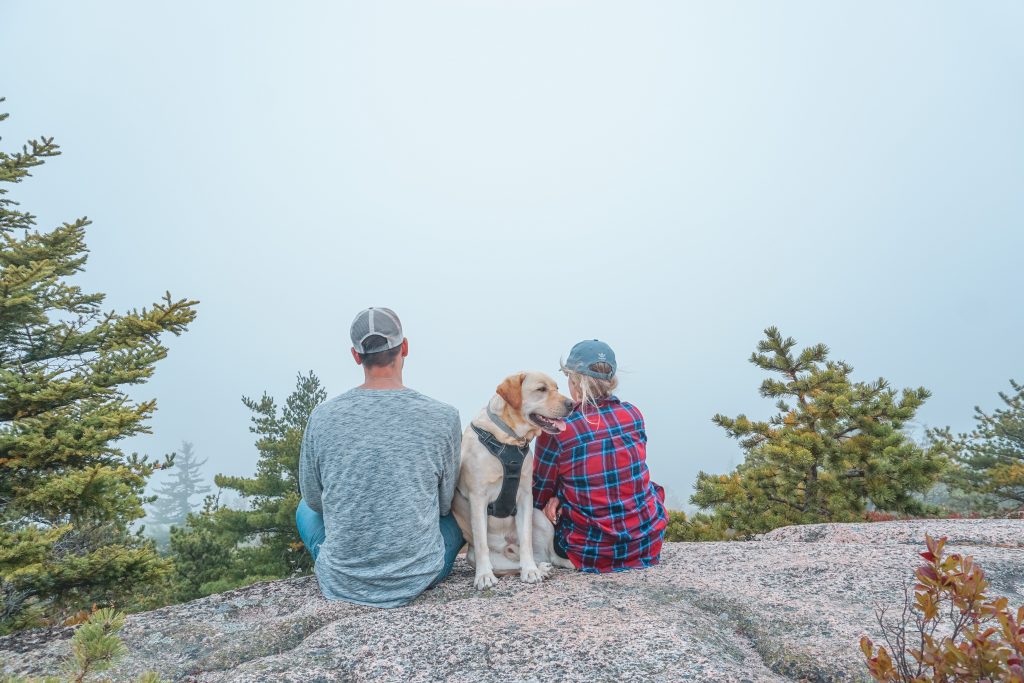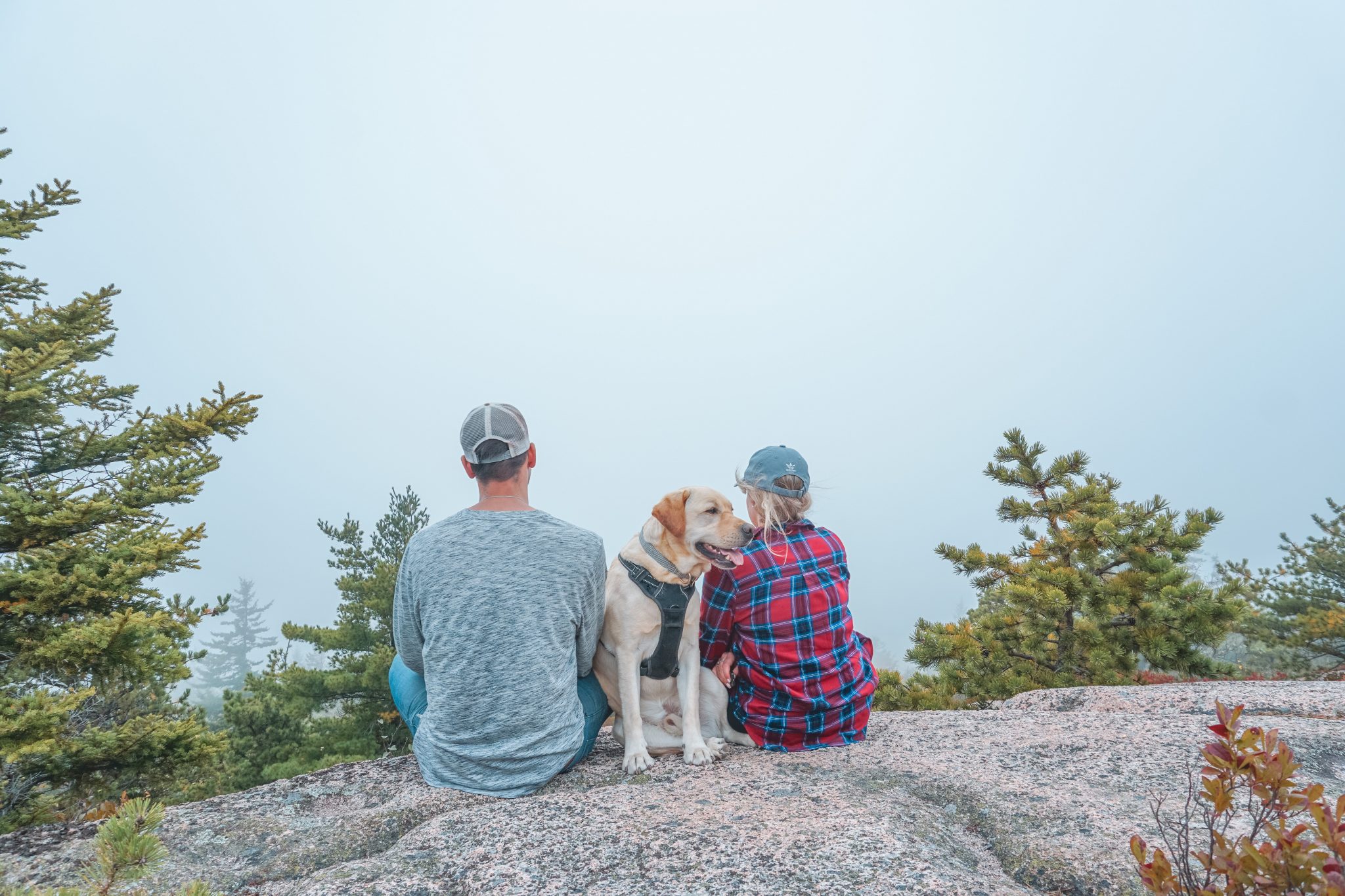 Tip: If you don't want to download the app, the Acadia National Park map will show you where the trails start. But keep in mind that this map does not show you the hiking trails.
Sand Beach
Sand beach is a gorgeous Maine beach tucked in between the cliffs in Acadia National Park. The beach is very clean and well maintained. If you are there in the summer there are bathrooms and showers to use. I always like to rinse off after a day at the beach so this was super important to me. There is a pretty large parking lot when you get to sand beach, but it can fill up fast.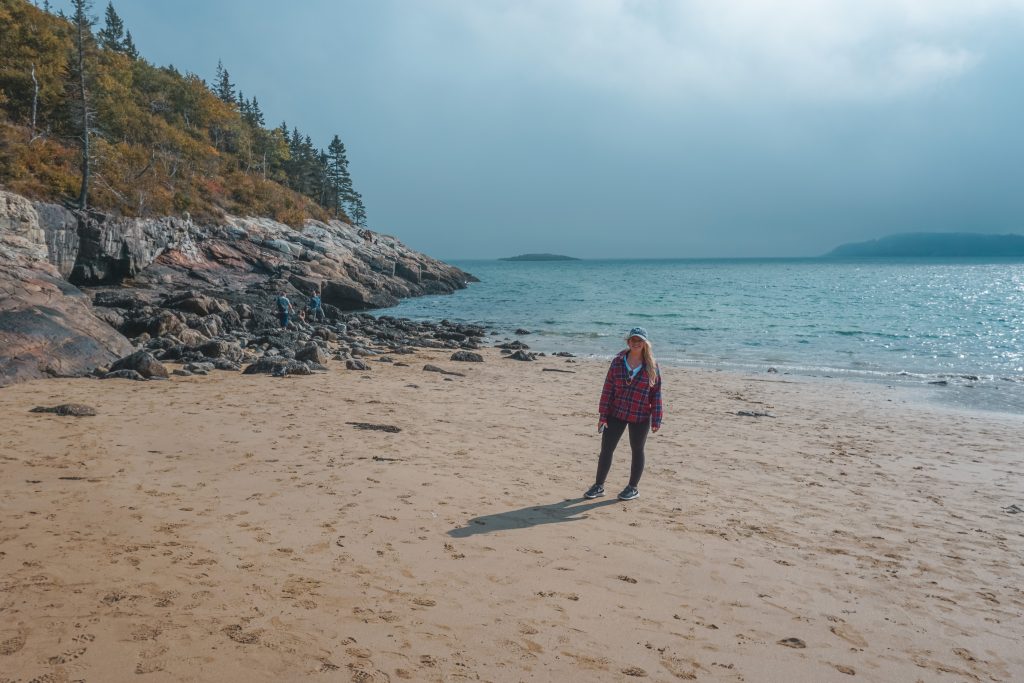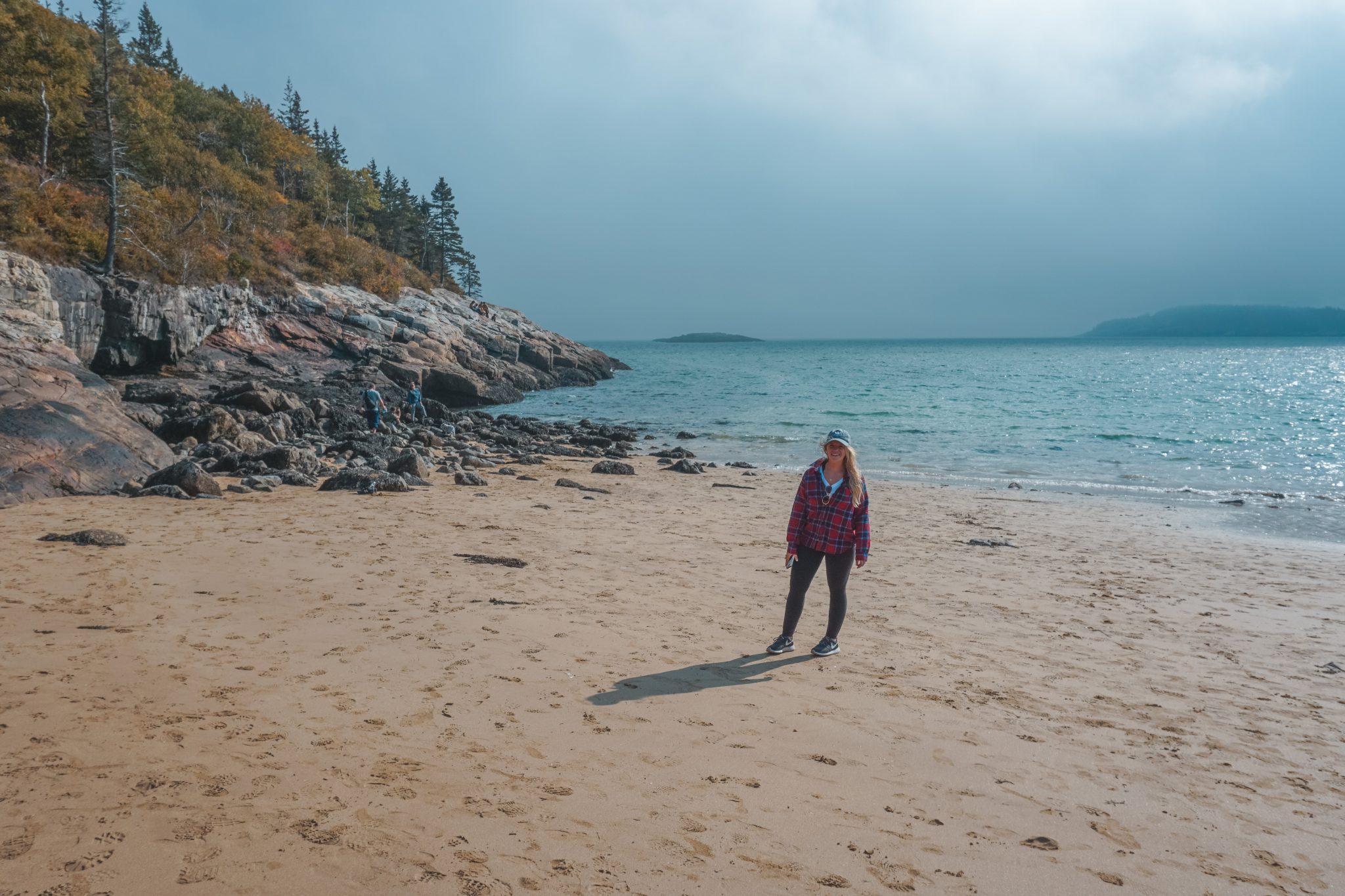 There are many hiking trails that start near sand beach. And most likely your car will already be parked there after your hike. Some of the trails actually include a stop at sand beach so you could choose to do that as well.
Bowl Trail and Beehive Trail start here. Either of these trails might be good options if you want to hike in the morning and spend the afternoon at the beach.
An afternoon of relaxation on the beach will be much appreciated after a morning of hiking. You can cool down in the ocean and spend the rest of the day on the beach.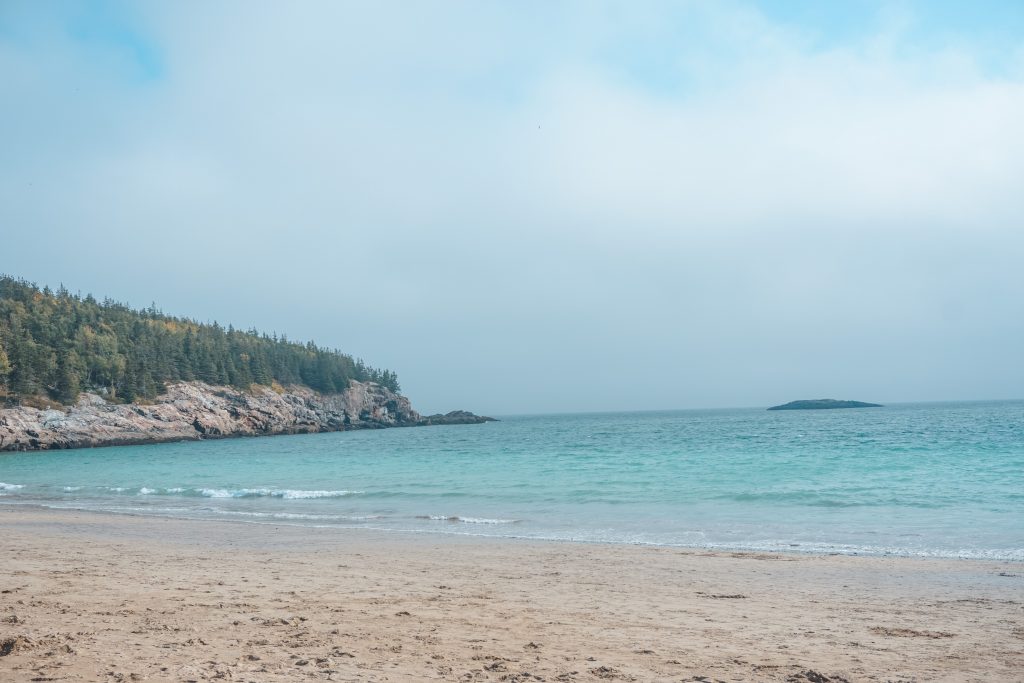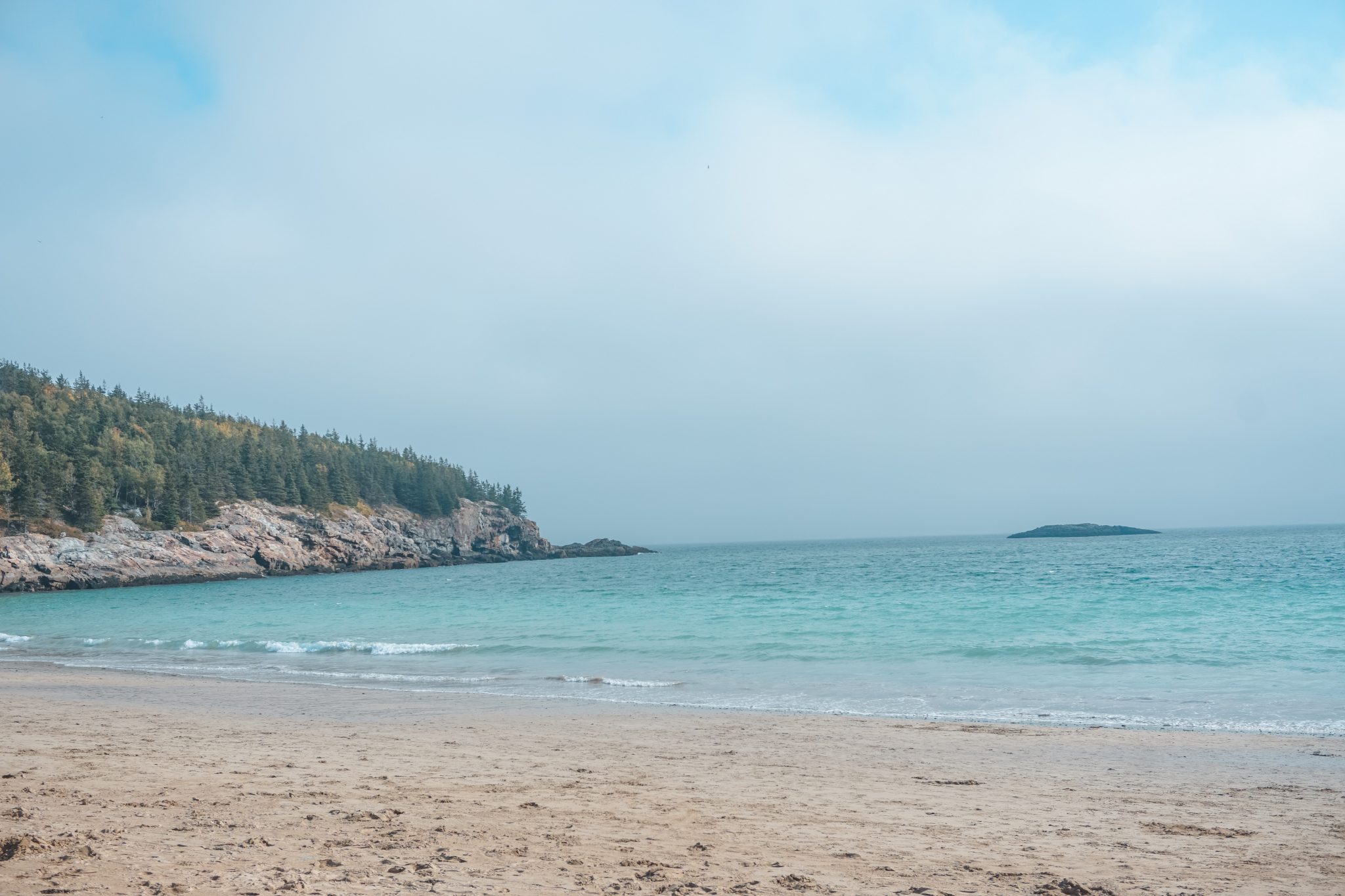 Bar Harbor
You can end your day with a nice seafood dinner by the ocean in Bar Harbor. Bar Harbor is a adorable little coastal town with lots of restaurants, shops and ocean views to enjoy. The food is delicious and the views are incredible. If you are looking for more things to do in Bar Harbor, I've written a whole post about it.
Acadia National Park Itinerary-Day 2
I would recommend taking your second day to drive the rest of the way around Park Loop Road and see all the sites. If you are really ambitious you could do another morning hike and fit in all these things in the afternoon. Or if you missed the sunrise on day one, now you have a second chance!
Thunder Hole
Your first stop on Park Loop road will be Thunder Hole. This is just after Sand Beach so if you didn't get enough of the beach the day before, you can stop there first. Thunder hole is an inlet in the cliffs of the coast and when the waves crash into the cliffs, it sounds like clapping thunder. There is a walk way to get down closer to the cliffs. Be careful because the walk way can be wet and slippery from the giant sprays of water.
Tips: There is a parking lot here or you can walk from sand beach. You will want to visit halfway between low and high tide so that you will be able to hear the waves crash against the cliffs for that thunder like boom. So make sure to look at the tide schedule before you go.
Otter Point
This is another little pitstop to walk along the cliffs on the coastline and just take in the views. This is a great spot for photos, a picnic or to just take in the scenery.
Jordan Pond
Jordan Pond is an absolutely beautiful pond in the park with a scenic nature trail that loops all the way around. The trail around the pond is a 3.3 mile loop. This is more of an enjoyable nature walk than a hike. Most of it is a flat walking trail with some rocks. When you get to the entrance go right around the pond. We went left and had to constantly pull over for people to pass us. You will get some gorgeous views of the pond on this trail. The foliage and mountain in the background are breath taking. Every where you look is picture perfect.
Jordan Pond House
After your little stroll around Jordan Pond, head over to the Jordan Pond House for some popovers. Popovers look like a roll on the outside, but are hollow on the inside. Usually they are served with butter and jam. The restaurant is known for their popovers, but you can get other food there as well. I believe this is the only place to get food on park loop road, in case you didn't bring a lunch with you.
Cadillac Summit
If one of your hikes from day one took you to the Cadillac Mountain Summit, than you may have already enjoyed the views. If not, you can drive up the mountain and hike the Cadillac Summit trail. The trail is about 0.3 miles and takes you along the top of the mountain for the best views of the park. In this 3 day itinerary of Acadia National Park, you have plenty of opportunities to see the views from the top of Cadillac Mountain.
Bar Harbor Cellars
On your way home or out of the park, stop in for a wine tasting at Bar Harbor Cellars. This winery offers tastings and has a storefront where you can buy their wine to take home with you. Next to the winery is a small coffee shop as well as a restaurant. Sweet Pea Cafe is a farm to table restaurant with a changing menu based on their harvest. The restaurant wasn't open while we were there, but it is at the top of the list for next time.
Sunset at Bass Harbor Lighthouse
Bass Harbor Lighthouse sits on the cliffs of Bass Harbor overlooking the ocean. The lighthouse was built in 1858. Once you arrive to the parking lot, you can take one of the paths to the observation area for the best views of the lighthouse and the ocean. I really wanted to see the sunset at Bass Harbor Lighthouse, but we didn't make it. It takes about 30 minutes to get to the lighthouse from Bar Harbor. Arrive early, because it can be crowded and parking may be difficult. Plus you will probably also want to see the lighthouse during the daylight.
Acadia National Park Itinerary- Day 3
Our third day was spend packing up the campsite and heading back home, but there were so many more things that I wanted to do! I've put together a list of all the things that we would have done on day 3.
Carriage Roads- The carriage roads were established by John D Rockefeller Jr to be able to take horses through Mount Desert Island. The roads have been maintained and make great walking and biking trails through the park. Make sure you pick up a map of the trails before you head out!
Echo Lake- Echo Lake has a beautiful beach located within the park that I would love to check out.
Schoodic Point- There are boat tours that will take you from Bar Harbor to Schoodic Point. It would be so fun to spend your last day cruising around the coast with views of the lighthouses, Frenchmen's Bay and the mountains. Schoodic Point is another place to visit the rocky shoreline and see the waves crash onto the rocks. Make sure you check out ferry times beforehand.
Isle au Haut- Part of the island is included in Acadia National Park and part of the island is home to Mainers. You can visit the island and spend the day exploring, hiking and biking.
With all of these options you could turn this 3 day itinerary of Acadia National Park into a 4, 5 or 6 day trip!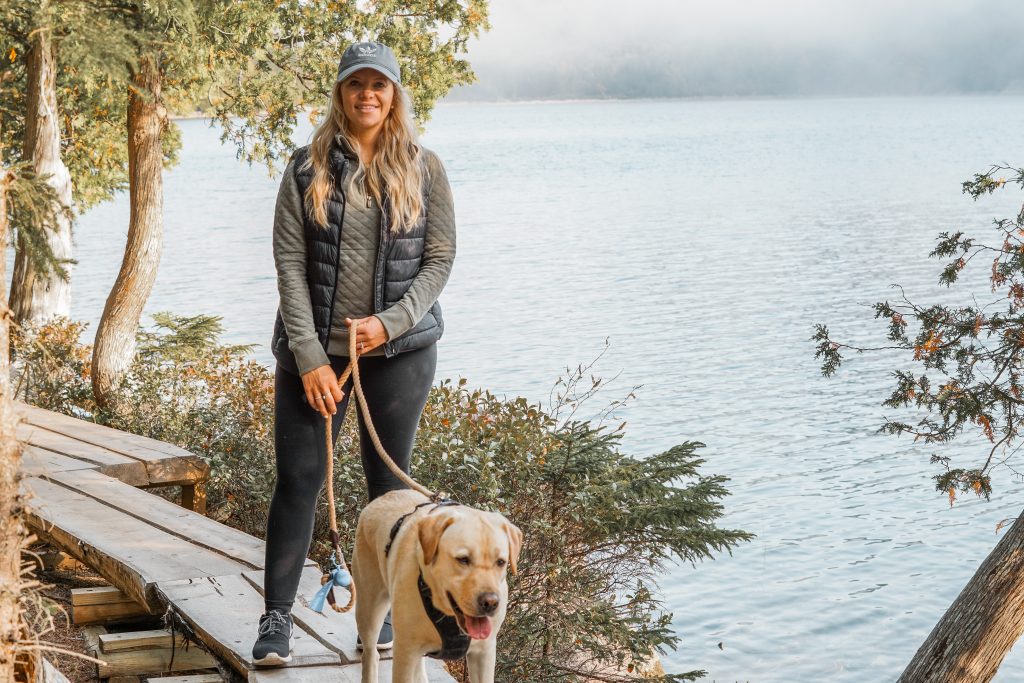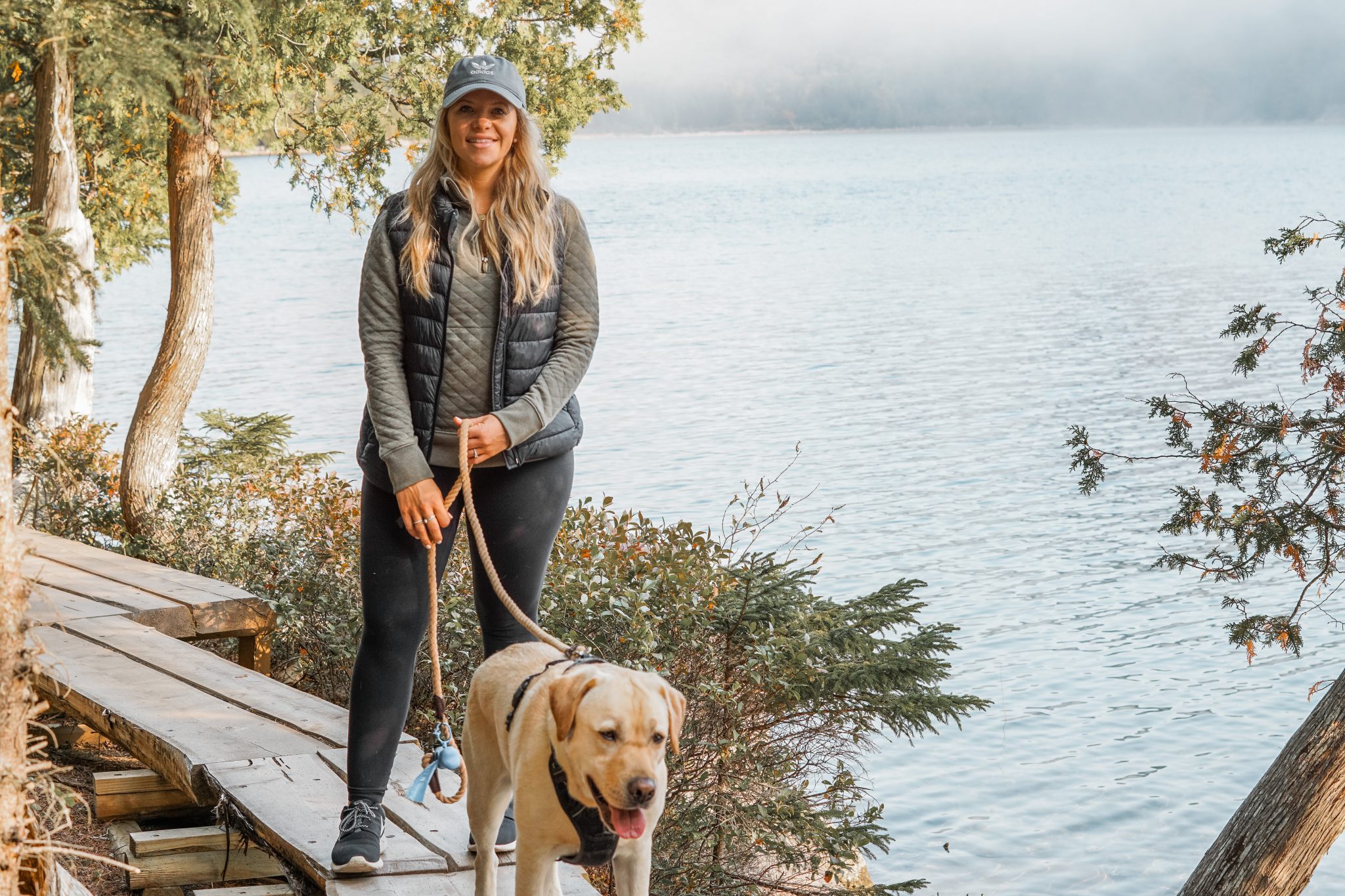 If you likes my 3 Day Itinerary for Acadia National Park, make sure you check out these!
10 Fun Things to Do in Augusta, Maine
Best Lobster Rolls in Portland, Maine