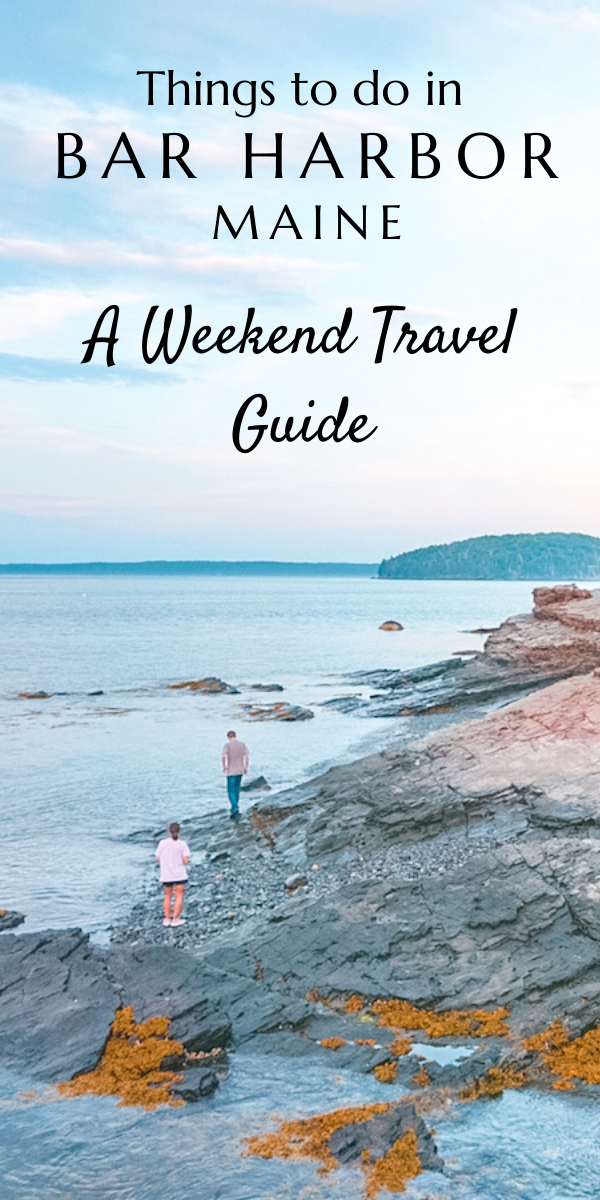 If you ever make your way to Maine, I highly recommend taking the trip to Bar Harbor. Coastal Maine is absolutely beautiful and there is no better place to get ocean views, than in Bar Harbor. Summer is the best time to go, but also the busiest.
There is plenty to do and see in Bar Harbor. With the ocean, a national park, restaurants, shopping, the beach, sailboat cruises and hikes you won't be bored. You will find both adventure and leisure. For this trip we decided not to visit Acadia National Park, that will be coming in a later post. We only spent three days in Bar Harbor, but there was plenty to do and see.
My fiance and I used to visit Bar Harbor every summer when we first started dating, so the costal town brings back good memories. When we had to cancel our wedding and honeymoon due to COVID, we knew that we still wanted to plan a little getaway. Bar Harbor was the first place that came to mind and we had such a fun and relaxing time.
The Hotel
There are plenty of beautiful hotels to stay at in the Bar Harbor area. If you are looking to save some money, I recommend staying at one a little farther from downtown. We stayed at the Bar Harbor Regency Hotel and I was very pleased with our stay. We felt safe the entire time we were there. The hotel had just reopened for the summer a few weeks before we arrived. Everything was clean and ground were beautiful! We sat and read by the pool and enjoyed the oceans views. At night we sat in the hot tub and looked at the stars. It was a wonderful experience and if you are just looking for relaxation, you don't even need to leave the hotel. Aside from the pool and hot tub, the hotel has two restaurants. We ate breakfast at the La Bella Vita and were pleased with the selection. Unfortunately the Stewman's Lobster Pound was not open while we were there, but it looked like the cutest little ocean side restaurant with outdoor seating. The hotel is only a short drive from downtown Bar Harbor making it very convenient to go back and forth multiple times a day.
Restaurants
Get your fill of fresh seafood and lobster at just about any restaurant in Bar Harbor. Maine is know for it's lobster and seafood so I highly recommend trying a few things while you are in Bar Harbor. You can't go wrong with a lobster roll, crab cakes or some fried seafood. In our short stay we only visited three restaurants. There are so many great restaurants that you really can't go wrong. Some of my favorites are Stewman's Downtown, The Reading Room, Geddy's, Blaze and Paddy's Irish Pub. Or you could grab some food to go and have a picnic on Village Green.
If you want a more upscale dining experience with a view, make a reservation at the Reading Room. The Reading Room is located inside the gorgeous Bar Harbor Hotel. This hotel has a long history and was originally called the Mount Desert Island Reading Room when it was built in 1887. You will get an incredible view of the harbor along with some authentic Maine dishes. We had an amazing dining experience and the views were spectacular. I highly recommend making a reservation.
Ben and Bills Chocolate Emporium
This had to be it's own category because we went every day. I just love ice cream and Ben and Bill's is some of my favorite. They have a wide variety of hard serve flavors that are homemade, including their famous lobster ice cream. Yes, there are real pieces of lobster in the ice cream! You can grab an ice cream cone and then walk down the street to the sit on the lawn at Frenchman's Bay, overlooking the harbor and watch the sailboats.
Shopping
Downtown Bar Harbor is lined with cute little shops and restaurants. Many of the shops sell Maine related items and Bar Harbor memorabilia. It was fun to look around and grad a couple souvenir t shirts for $5. The streets are lined with these small Maine shops, but there are also some nice jewelry shops and art galleries.
If you need a break from shopping, grad a pastry and an iced coffee at The Pink Pastry Shop. This was the most adorable little bakery with a wide variety of pastries and sweets. They also offer a large menu of coffee options. We grabbed a couple things and a had a little picnic on the lawn.
Excursions
There are so many fun activities you can do in Bar Harbor. Just head down to the docks and you can find an excursion to sign up for. If you make your way to Village Green, you will find an information center that will tell you all about the opportunities available in Bar Harbor.
Whale Watch Tour
One of the more popular (and very cool) excursions you can sign up for is a whale watching tour. It is best to book your excursion ahead of time and make sure you leave time for cancelations. The weather has to be just right for you to be able to see the whales. We did not sign up for one, but I have been before and it is pretty exciting. You can see humpback whales and some finback whales on the tour as well as other marine life. Maine has lots of ocean birds, including puffins. You can also sometimes see some seals on your tour.
Sea kayaking
If you are a fan of kayaking, you should definitely try sea kayaking in Bar Harbor! In my opinion, sea kayaking is a little harder than regular kayaking because the boats are longer and a bit more work to steer. But they are so much fun! There are a few different places you can rent boats from in Bar Harbor.
Atlantic Brewing Company and Bar Harbor Cellars
Although you can get Atlantic Brewing Company at many of the local restaurants, I recommend taking the time to view the brewery. Take a tour of the brewery and sample some of their small batch brews. Head to Bar Harbor Cellars at Sweet Pea Farm to enjoy a wine tasting. Learn about their farm and their wines all just minutes from down town bar Harbor.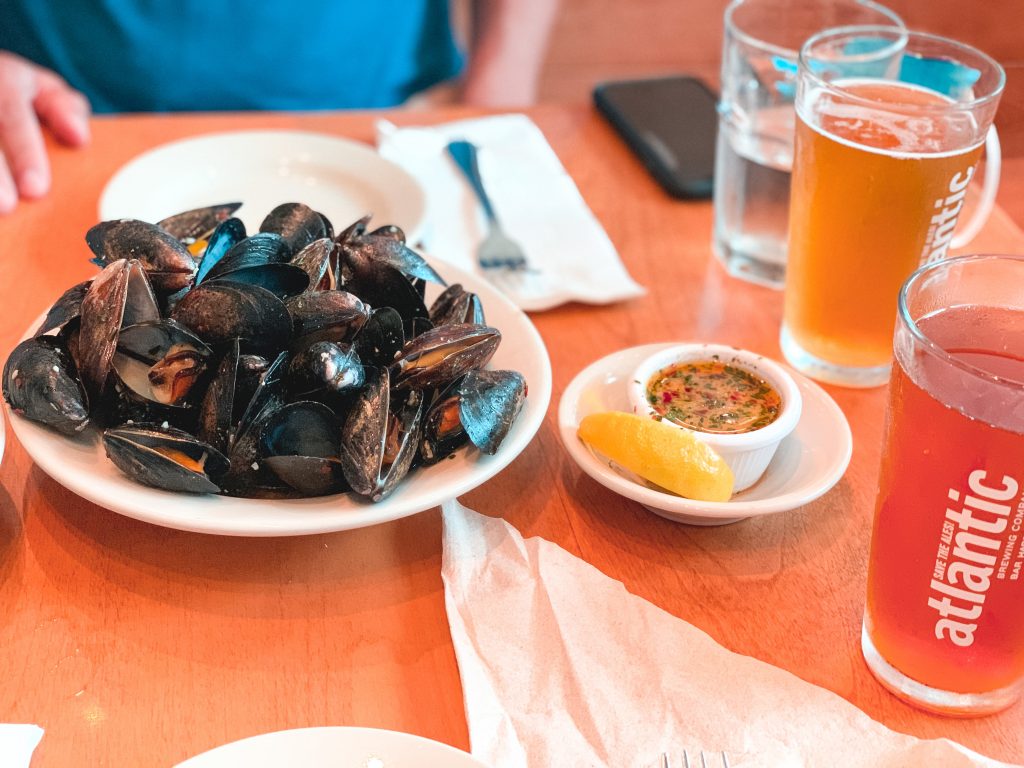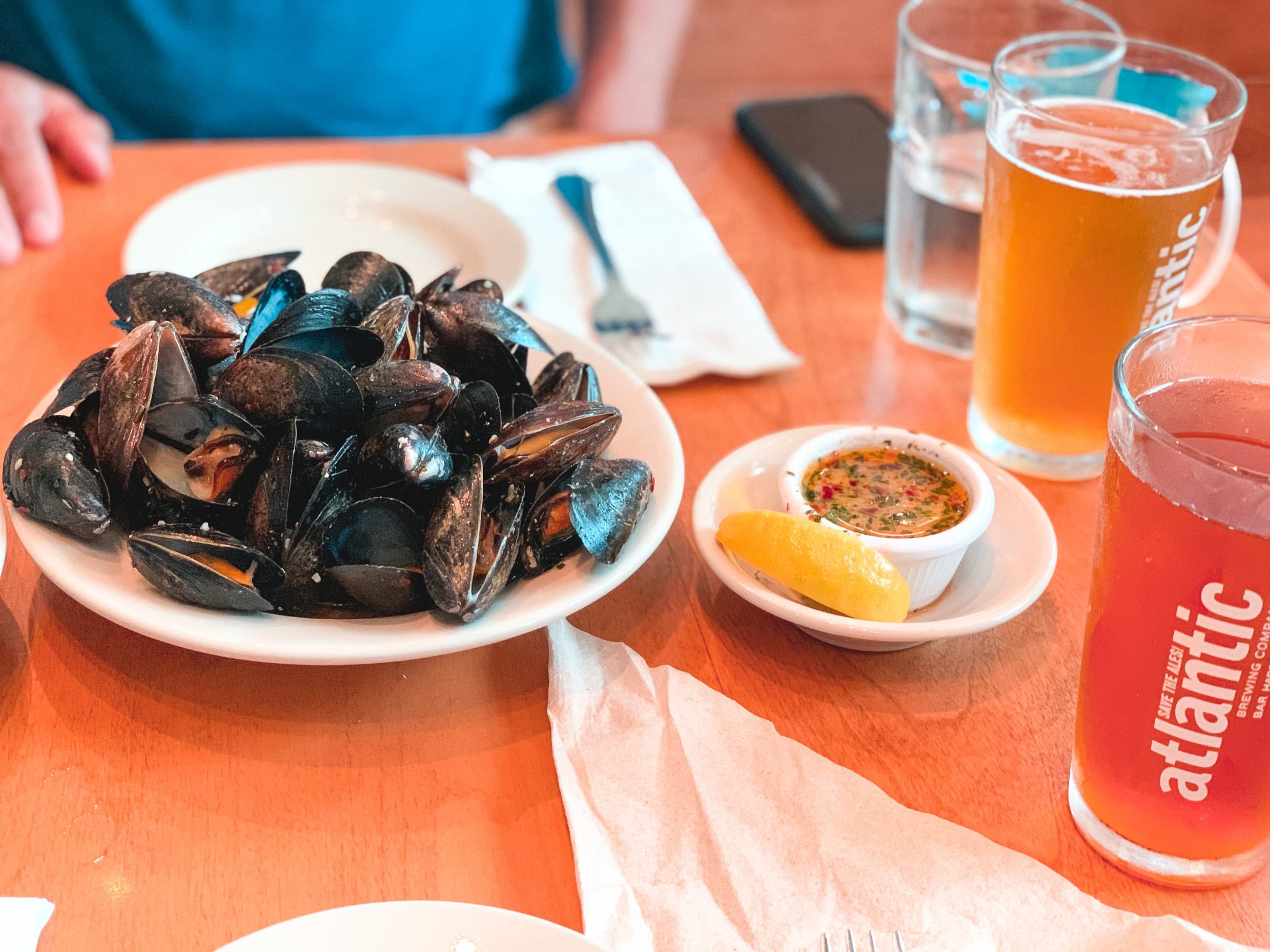 Egg Rock Lighthouse
If you are in Frenchman's Bay, take the time to go see Egg Rock Lighthouse! You cannot go inside the lighthouse, but you can see it from various places in Bar Harbor. Probably the best way to see the lighthouse is on one of the boat tours. Some visitors have also seen seals and various birds when viewing Egg Rock Lighthouse.
Bar Harbor is a beautiful place to visit in the summertime. It is so much fun and there is so much to do! And this doesn't even include all the places you can see in Acadia National Park.
Save this post for later!