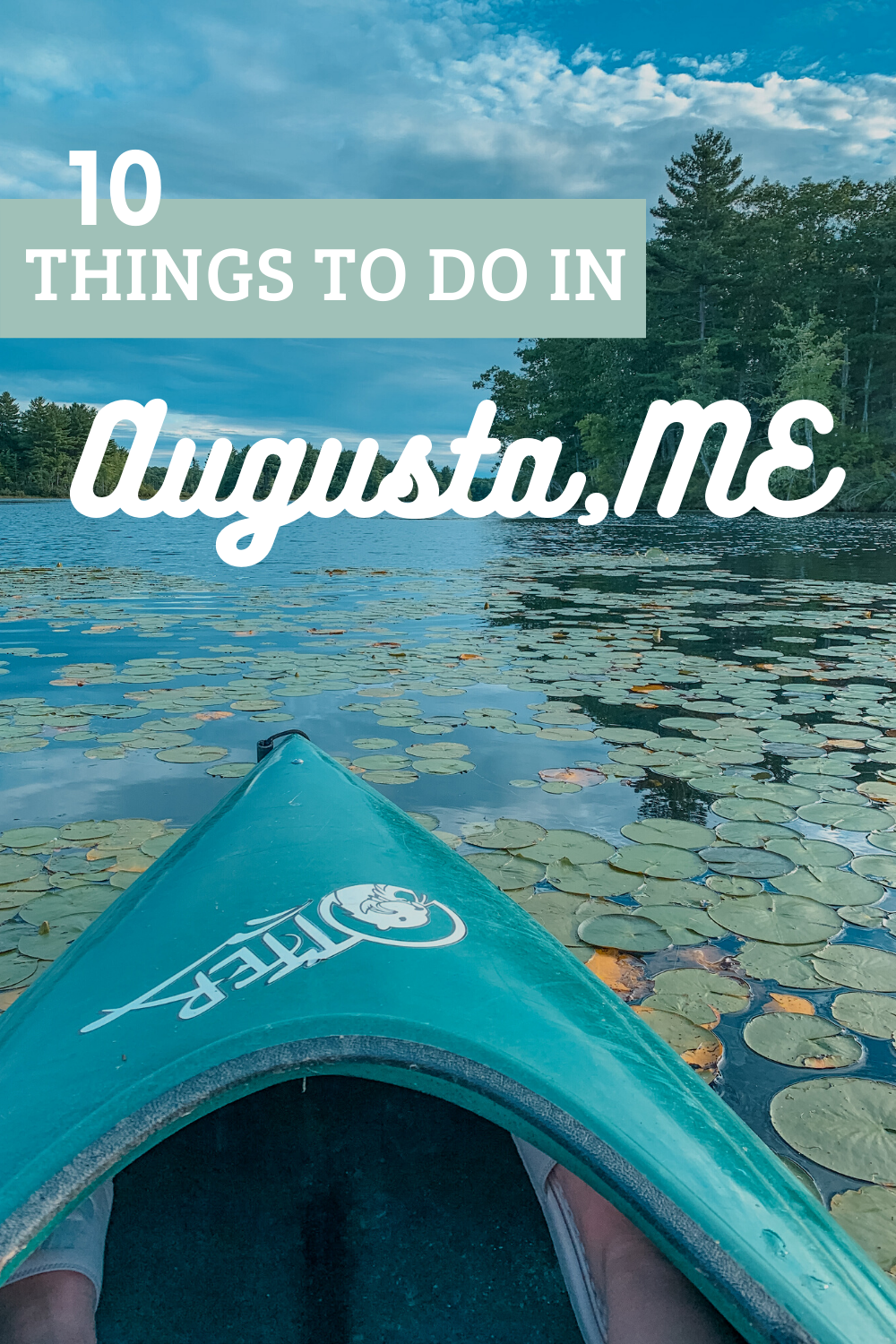 If you are ever planning a trip to Maine, you should plan to come during the summer or fall. Spring in Maine can be a bit unpredictable and the winter just isn't that fun unless you enjoy being cold. Augusta is the capital of Maine and a popular place to visit. Come during the summer and check out all of my favorite things to do.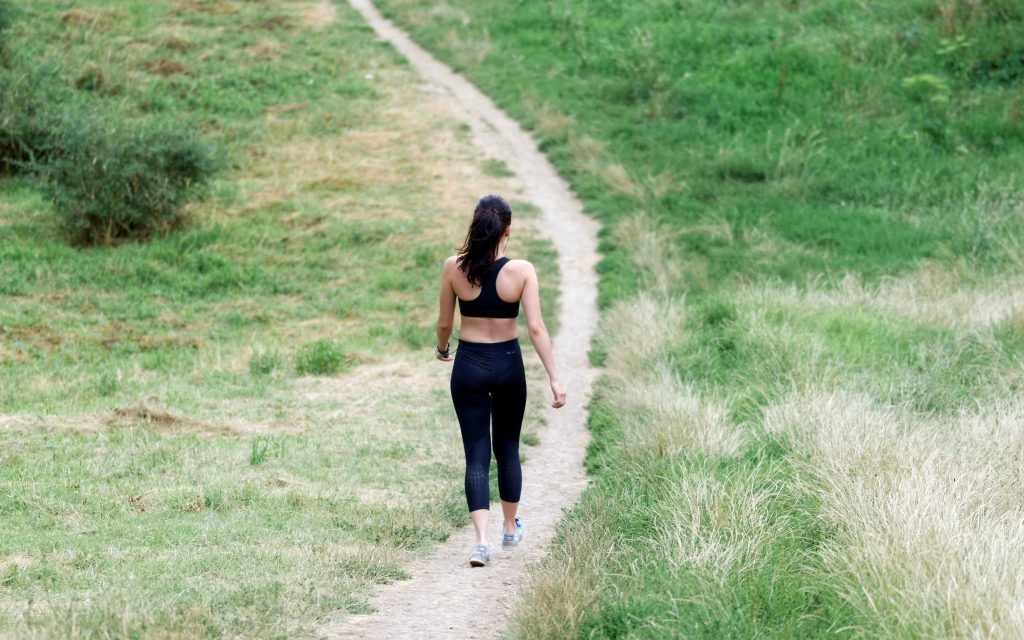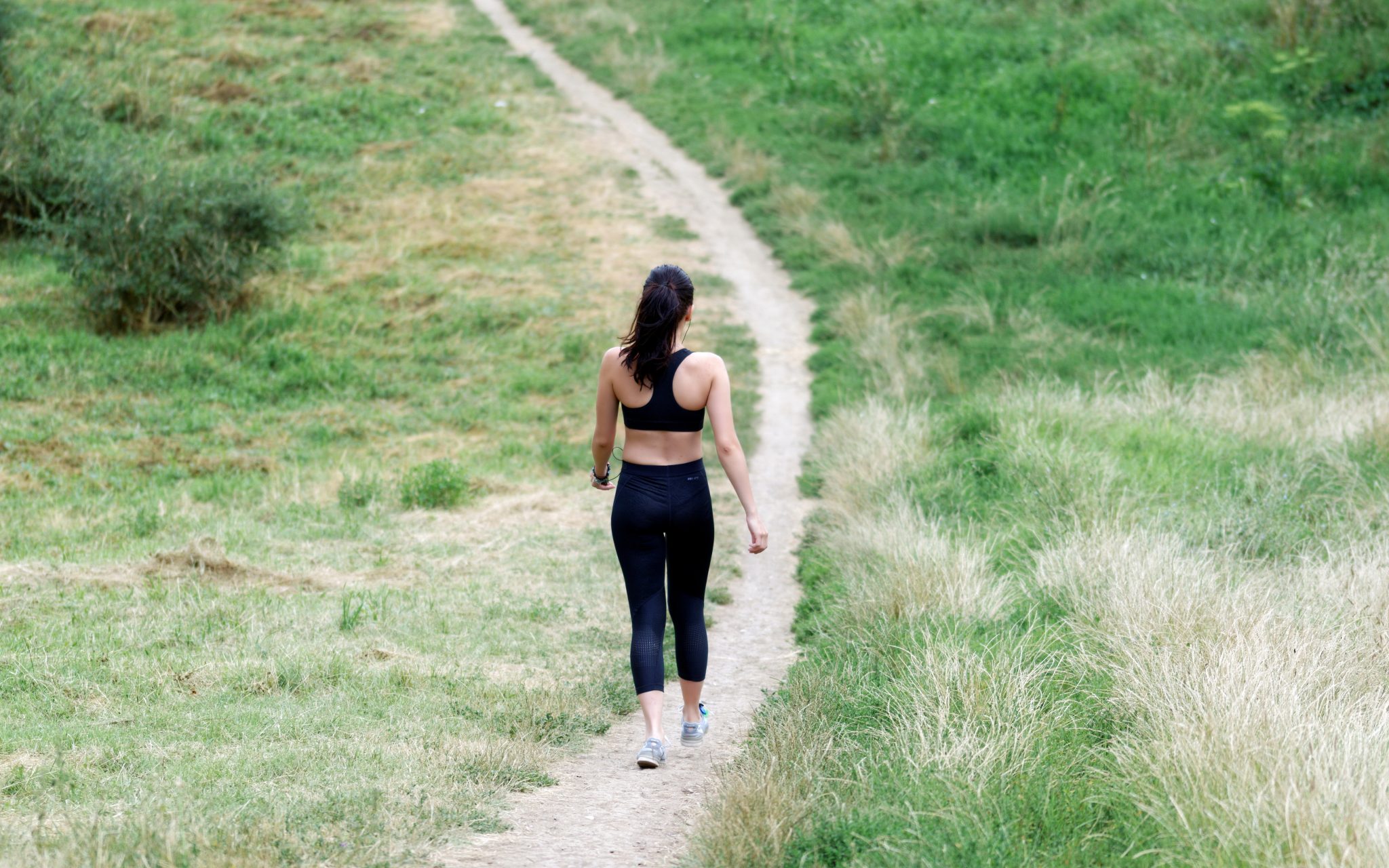 Walk/Bike the Rail Trial
There is a beautiful path along the Kennebec River in Augusta called the Kennebec River Rail Trail. The path runs along the river from Augusta to Gardiner for a total of 6.5 miles. You can start at Water Street in Augusta and end in Maine Ave in Gardiner. You can walk, run or bike!
Visit a Brewery
Although there is really only one brewery in the Augusta, there are a few more worth visiting just outside the city. Cushnoc Brewing Company is a brewery and wood fired pizza restaurant located in downtown Augusta. This is definitely one of our favorite spots! They also have a tasting room behind the restaurant and another called the Annex on North Belfast Ave. You can also make your way to The Liberal Cup, a brewery and restaurant located in downtown Hallowell. Or drive a little further to Liberty, Maine and stop into Lake St. George Brewing and Liberty Craft Brewing.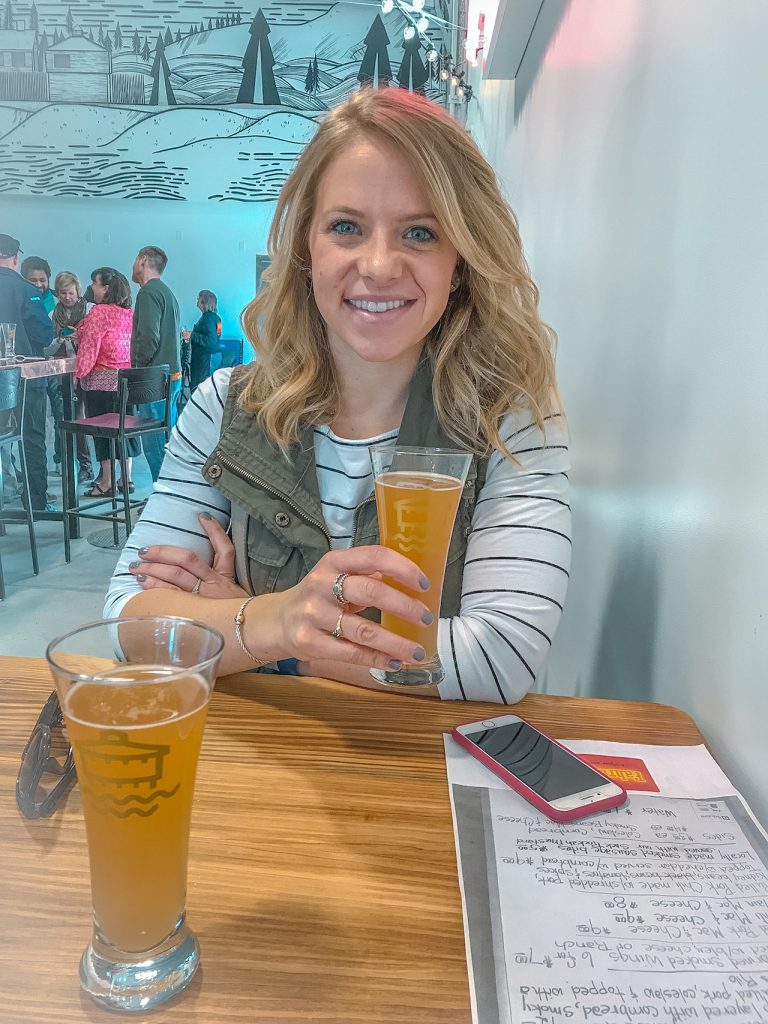 Take a Tour of Old Fort Western
This Fort is a National Landmark originating in 1754. The Fort is a "living history museum" that you can schedule to tour. If you are into history, this would be a great place to learn about history in Maine. There are a variety of exhibits including old saw mills and nature. Check out their website to see what exhibits are available before you go.
Go Get Dinner
There are a few restaurants in the Augusta are worth going to. As I mentioned in the brewery section, Cushnoc is one of our favorite places to grab a beer and a wood fired pizza. Located in downtown Augusta includes Dowtntown Diner, Riverfront BBQ and Grill, Lisa's Legit Burritos, The Black and Tan, Otto's on the River, The Raging Bull Saloon and The Oak Table and Bar. Head to downtown Hallowell for even more restaurant and bar options.
Take a Kayaking Trip
There are plenty of lakes and ponds surrounding Augusta as well as the Kennebec River. So if you own your own kayak or canoe, be sure to bring it with you. Or you can rent one from Paddle Maine Adventures. This rental company will provide you with kayaks, canoes or paddle boards at the starting point on the Kennebec river. You can paddle down the river and they will pick you up at the end and bring you back to your car.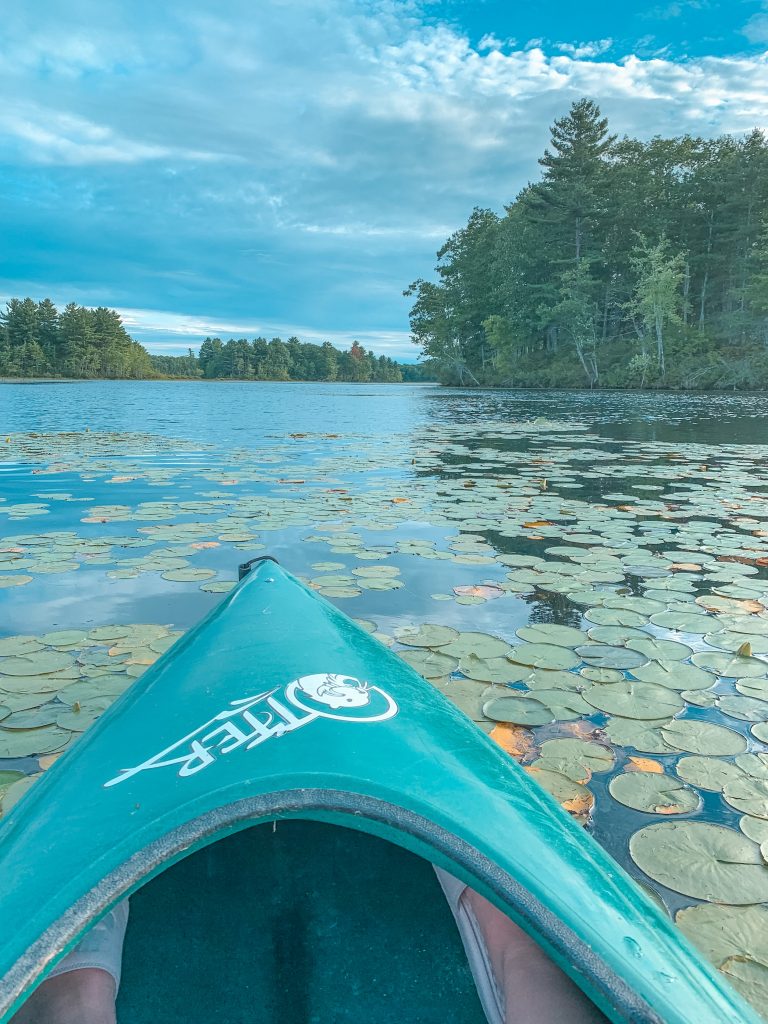 Check out the Maine Museum
Located on State Street in Augusta, the Maine State Museum should be at the top of your list to learn more about the history of Maine. There are four floors of exhibits that range from nature, to history to made in Maine. The museum offers special events throughout the year so be sure to check out their calendar before you go.
Picnic in Capitol Park
Capitol Park is a beautiful state owned park just outside the Capitol Building. There is a nice loop to take a walk and plenty of grassy shaded areas to hang out or have a picnic. The landscaping is well maintained. In the fall the foliage is stunning.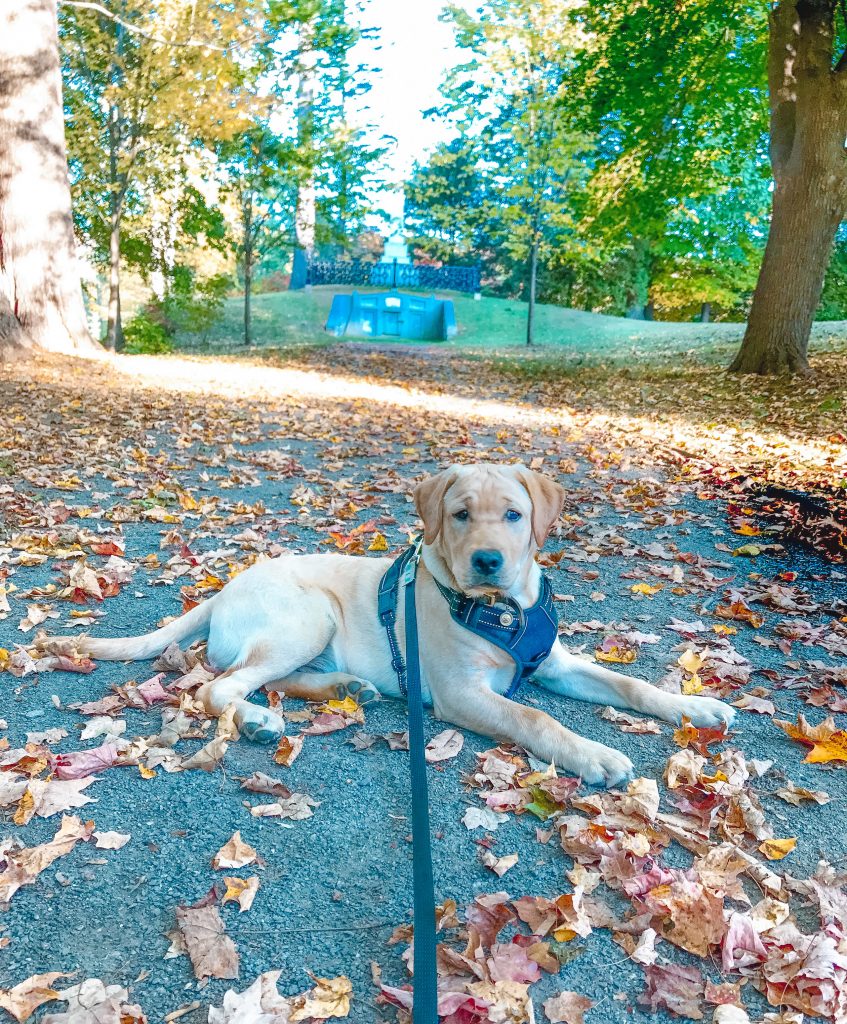 Grab Some Lobster
There are a few places to get some good seafood in the Augusta area. The Red Barn is famous for their fried seafood, seafood chowder and lobster rolls. Sandy Point Seafood sells fresh seafood to go or you can order from their menu and dine in. Sandy Point offers fresh and fried seafood as well as lobster rolls and lobster salad. Cloud 9 Restaurant located at the Senator Inn and Spa also makes a great lobster roll.
Float Down the River
If kayaking or canoeing is not your thing, you can just float! Similar to the kayaking trip down the river, you can also float in a tube. My friends and I each have our own tube and we tie them all together in a big circle. Then we put a tube in the middle for our cooler and snacks and spend the whole day just floating down the river in the sunshine. Make sure you park one car at the start and one car at the end of your trip so you have transportation back. This is such a fun and relaxing way to spend a summer day.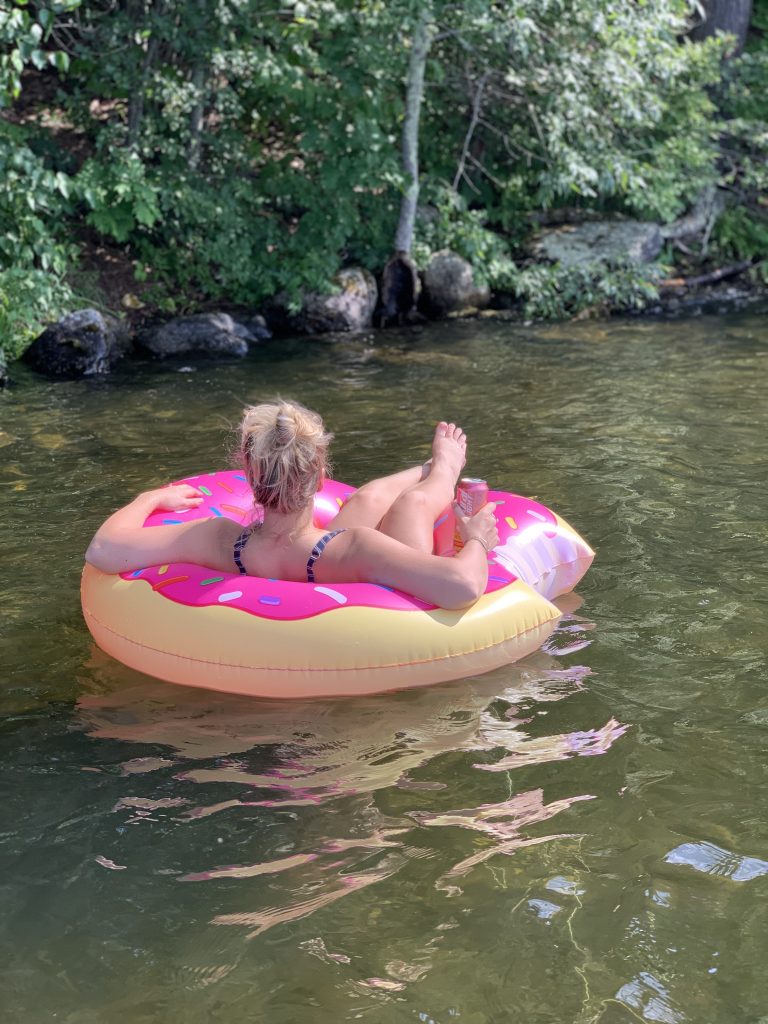 Two Hogs Winery
When we moved to central Maine, I did not expect their to be any wineries within a 30 minutes drive. But I was pleasantly surprised when I discovered Two Hogs Winery. The owner is just as wonderful as her wine. She offers a wide selection of fruited wines and some classic styles as well. Her ingredients are fresh, as she gets all her fruit locally sourced. Head on in for a tasting and keep the glass. You won't be disappointed!
If you are looking for more things to do in Maine check out my other posts
Best Lobster Rolls in Portland, Maine
Best Breweries in Portland, Maine
Save this post for later!