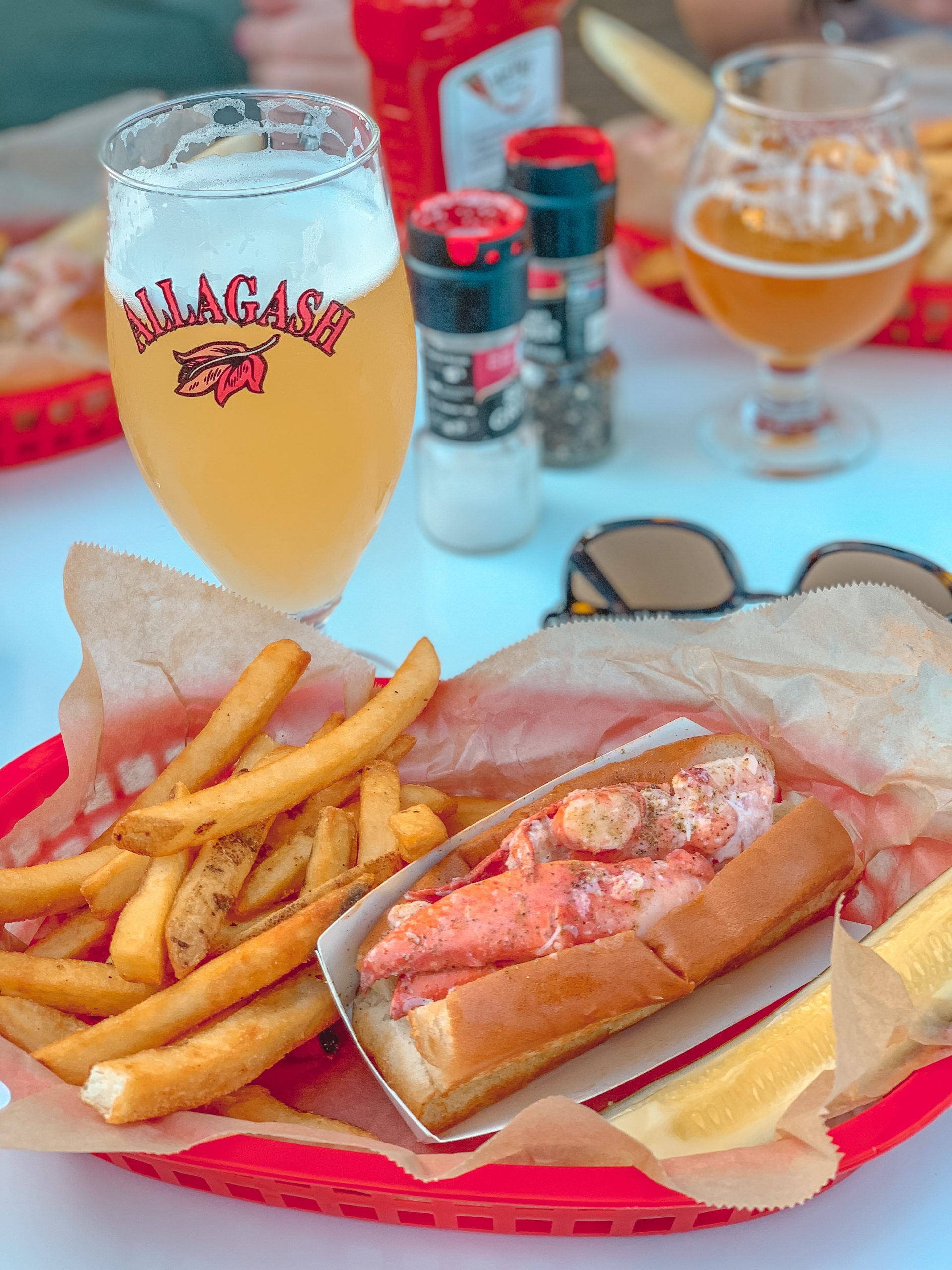 Summertime in Maine is my absolute favorite. You can travel to the coast for seafood, beaches and ocean views. Head to the lake for fishing, boating and cookouts. Go to the mountains and hike part of the Appalachian trail (or there are many other smaller mountains if you're not up for that big of a challenge). One of our favorite things to do in the summer is venture down to Portland for some lobster rolls, craft beer and ocean views. I have complied a list of some of the best lobster rolls in Portland Maine.
Now, just to warn you I am not a fan of mayonaise. So I prefer non-traditional lobster rolls. Most of these places offer traditional and non-traditional options and Alex can be the judge for all you mayo lovers.
Eventide
Hands down best lobster roll in Portland (in my opinion). Maybe even in all of Maine if we are being honest. Eventide makes a brown butter lobster roll that will make all you mayo lovers change your minds. These lobster rolls are served on a wood plank rolls. The lobster is coated in brown butter and stuffed in the softest roll you will ever eat. The portion sizes are smaller, but they are so tasty. We also order a bucket of homemade chips and an Allagash white (beer). If you are a fan of oysters, than Eventide it your place. They have a great variety of fresh oysters all the time. Get it, you won't regret it!
Luke's Lobster
This place is newer to the Portland area, but does not disappoint. At Luke's you can get a traditional lobster roll with mayo or choose the butter option. If you are really feeling like seafood, you can get their trio and try a lobster roll, fried shrimp roll and crab roll. So good! Luke's also offers fresh lobster dinners if you want the full lobster experience. Their restaurant is set out on the water and you can sit inside with large glass windows over looking the ocean, or choose to sit outside on the patio with the ocean breeze.
High Roller Lobster Company
If you want a fun twist on anything lobster, you have to try High Roller Lobster Company. This is such a fun spot to sit outside and eat. Choose a lobster roll with your choice of sauce, a crab roll or some lobster bisque. Their menu also includes a lobby pop (lobster tail on a stick regular or fried), lobster grilled cheese (with gooey cheddar and swiss), lobster rangoons (yup!) or lobster tacos with fresh lobster meat and a taco shell made of cheese! This is a great place to try lobster in a variety of ways. HIGHLY recommend!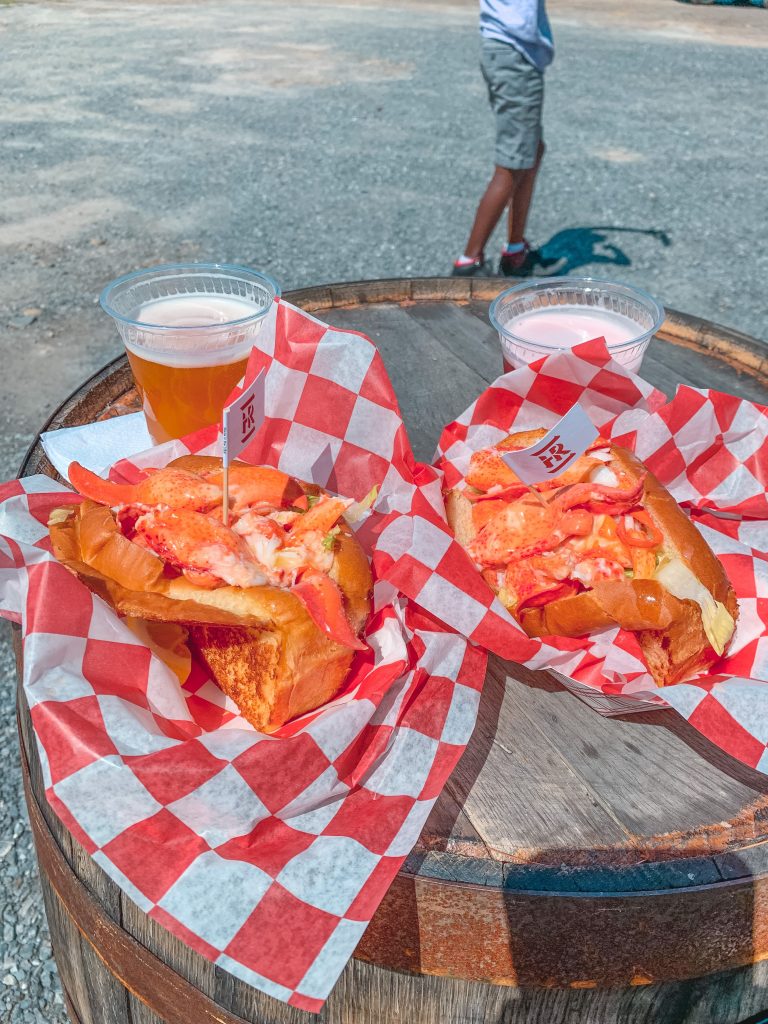 The Porthole
The outdoor seating at The Porthole is tough to beat. Their deck sits right over the ocean giving you the best views while you dine. They also have live music. The Porthole has a large menu with a variety of options, but you know I always get the lobster roll. This lobster roll is quiet large and you can get it with mayo or warm butter. The chilled lobster comes inside a grilled hot dog bun on a bed of lettuce. Seriously, so good!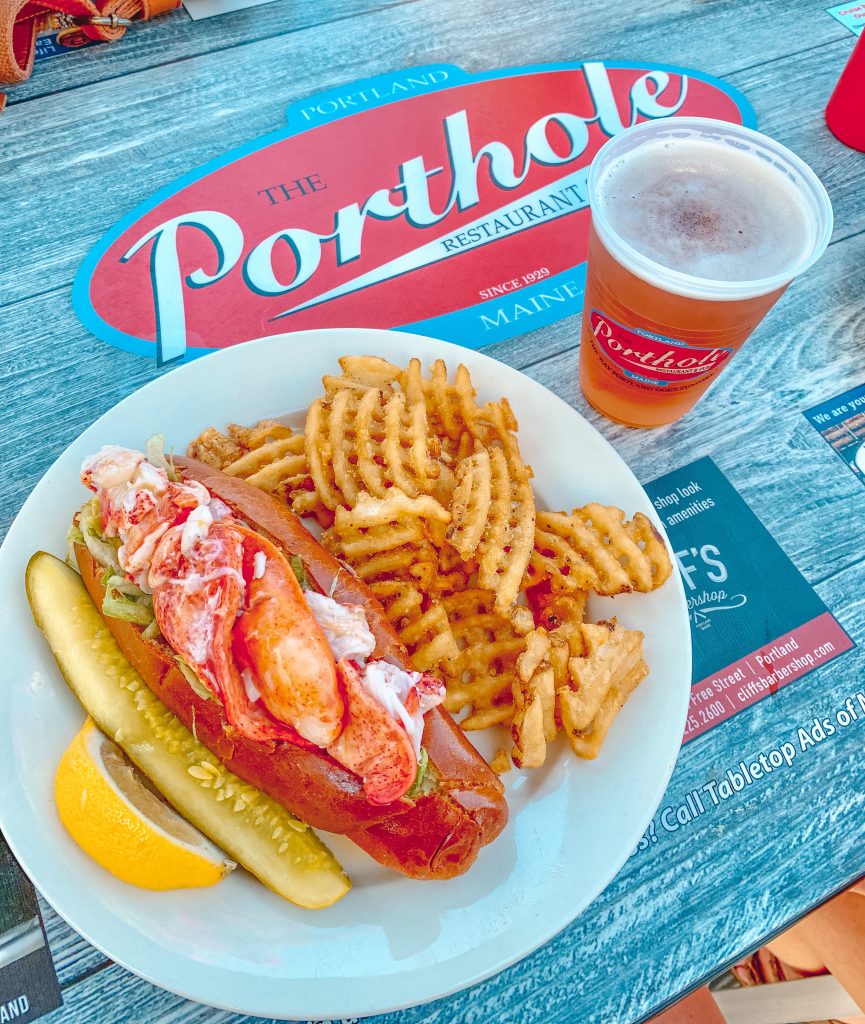 Bite Into Maine Food Truck
You can usually find this food truck parked outside of the Allagash brewery, but check out their locations and schedule beforehand. This food truck adds the best twists to traditional lobster rolls! They offer traditional lobster rolls, a variety of homemade mayos including wasabi, chipotle and curry and well as a lobster roll topped with coleslaw. You can also order lobster mac and cheese, a lobster BLT or a lobster grilled cheese! You can't go wrong ordering from this incredible food truck!
Portland Lobster Company
This cute little lobster hut is where you will find your most traditional Maine lobster roll. They also offer lobster dinner, chowder, steamers and fried clams. Choose take out or to enjoy your dinner outside on their dock overlooking the ocean. Portland Lobster Company is located on Commerial Street in the Old Port.
J's Oysters
As you can tell from their name, J's Oysters is known for their selection of fresh oysters. If you are not a fan of oysters, they offer a variety of fresh seafood including lobster rolls. J's offers a traditional lobster roll on a grilled hot dog bun, fresh lobster, lettuce and a side of mayo.
Miyake
This restaurant brings a whole new meaning to "lobster roll". Miyake is a Japenese restaurant located on Fore Street in Portland. Their menu offers a wide variety of Japense cuisine including one of their specialties, the lobster roll. This lobster roll in broiled lobster meat with spicy kewpie mayo in a black sesame soy paper wrap with tobiko and truffle oil.
Gilbert's Chowder House
Another awesome seafood spot in the Old Port. Gilbert's Chowder House is known for their award winning chowder, but have a variety of seafood options to choose from. This place offers indoor and outdoor seating, right on the waterfront. Their lobster roll is another version on the traditional Maine lobster roll consisting of a grilled hot dog bun, fresh lobster meat, lettuce and mayo.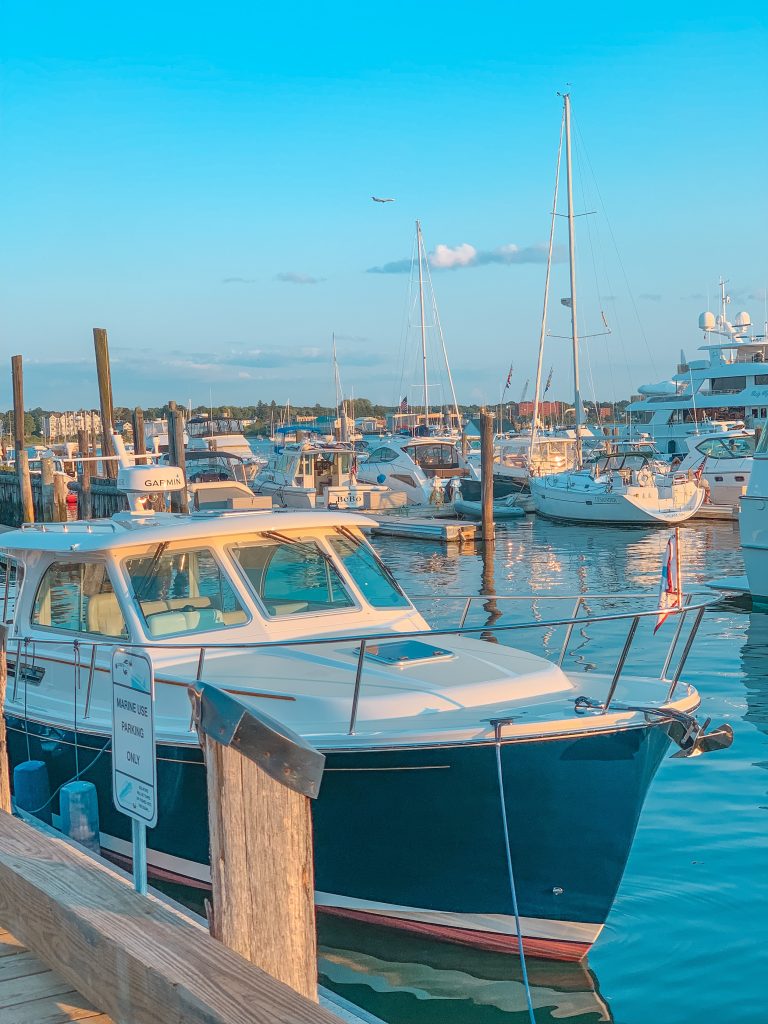 These are just a few of the many many places that serve lobster rolls in Portland, Maine. If you are looking for a traditional lobster roll, you can't go wrong in Portland.
Save this post for later!