Visiting Positano has always been a dream of mine and my dream finally came true this summer. The place was just as beautiful as the photosI had saved to my Pinterest boards. It is not easy to get to, so I wanted to gives you some tips for visiting the Positano, Italy.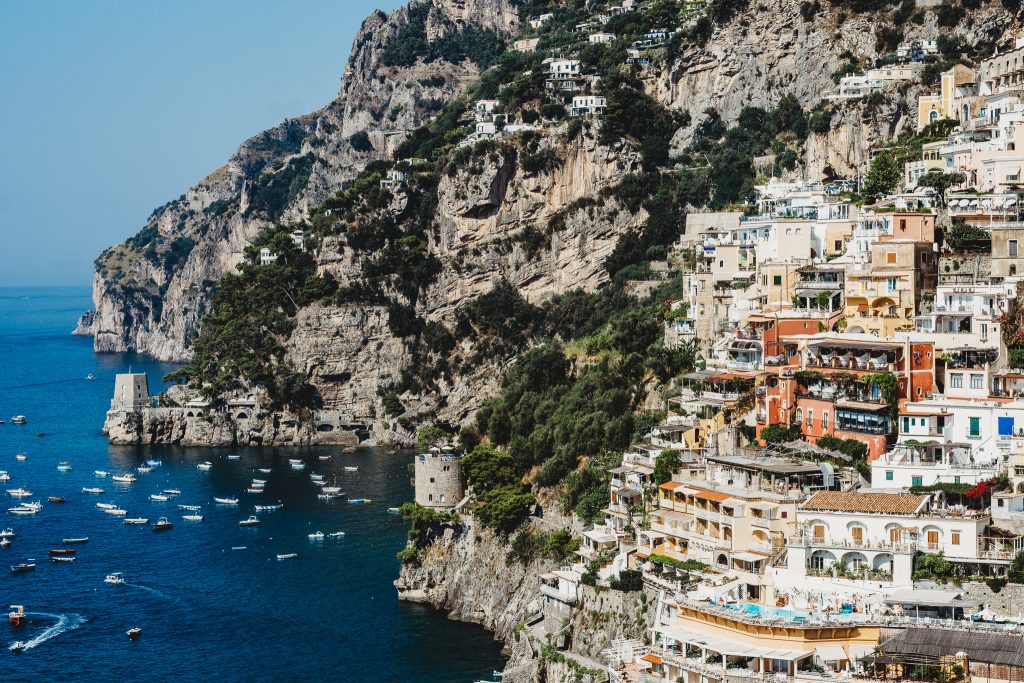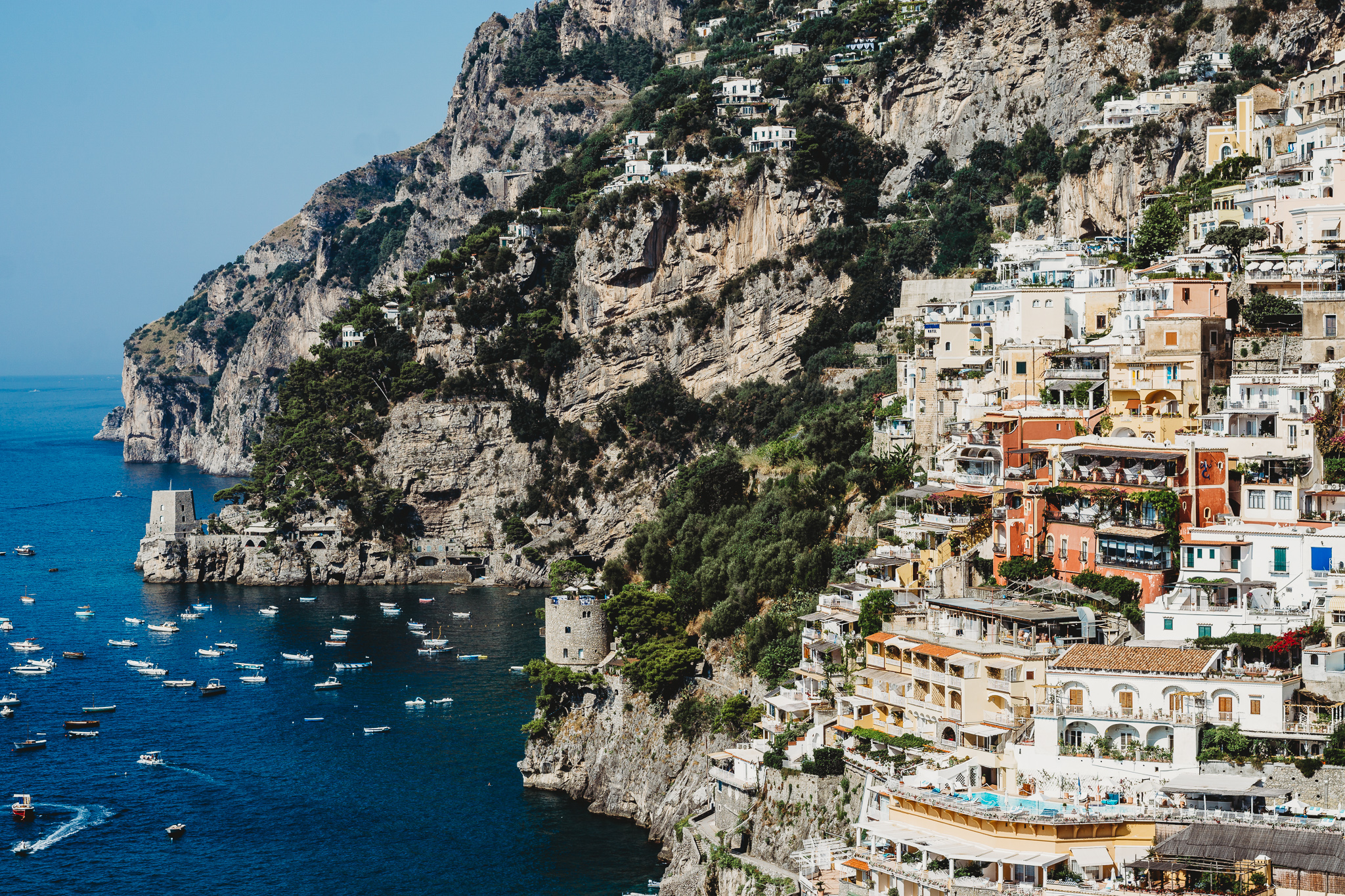 Research and Plan your Travel Ahead of Time
Like I said, Positano is not that easy to get to. But if you do some planning ahead of time. You can get to Positano by train, bus, ferry, rental car or private transfer. Although you can't take the train directly to Positano, you can take it from Naples to Sorrento and from there you can take the SITA bus to Positano. The fastest and easiest way is to hire a private transfer, but it cost about 100 euro. Because we wanted to maximize our time, we opted for a private transfer. We were able to book a driver from the airport in Naples to Positano through our hotel.
Get Euros
I don't recommend exchanging your money at the airport because you may not get the best rate, but you will need some cash. We used a couple ATMs to take out cash, just remember to let your bank know ahead of time. We needed cash for tips, taxis and to pay the tax at some of our hotels.
Pack light
I am a chronic over packer. It doesn't matter where I am going or for how long, I need clothing options. But I will say that I wish I had packed just a little lighter for this trip. Once you arrive in Postiano, you could be carrying your bags up and down a lot of stairs to get to your hotel. So if you choose to pack a huge suitcase, just keep this in mind. It is also much easier to pack a small carry on suitcase if you are taking public transportation. During our stay in Italy, we took a flight within the country and there was a weight limit on the bag. Another reason to pack light is so you can fit everything in your carry on bag. I hate checking a bag because I don't like waiting in the lines at the airport and I am always so nervous my bag will get lost.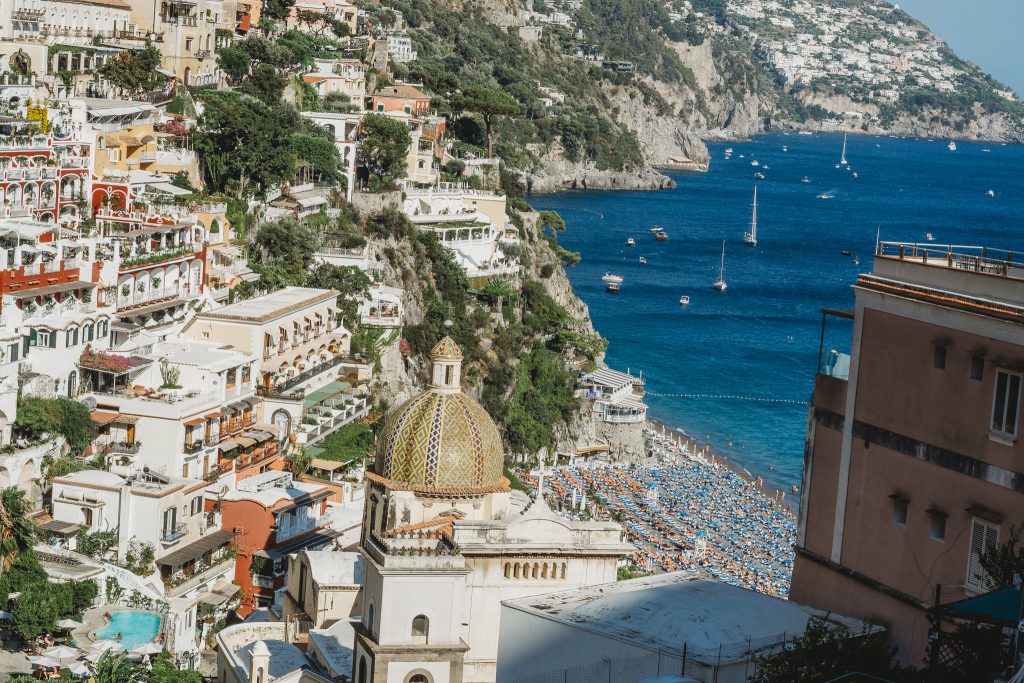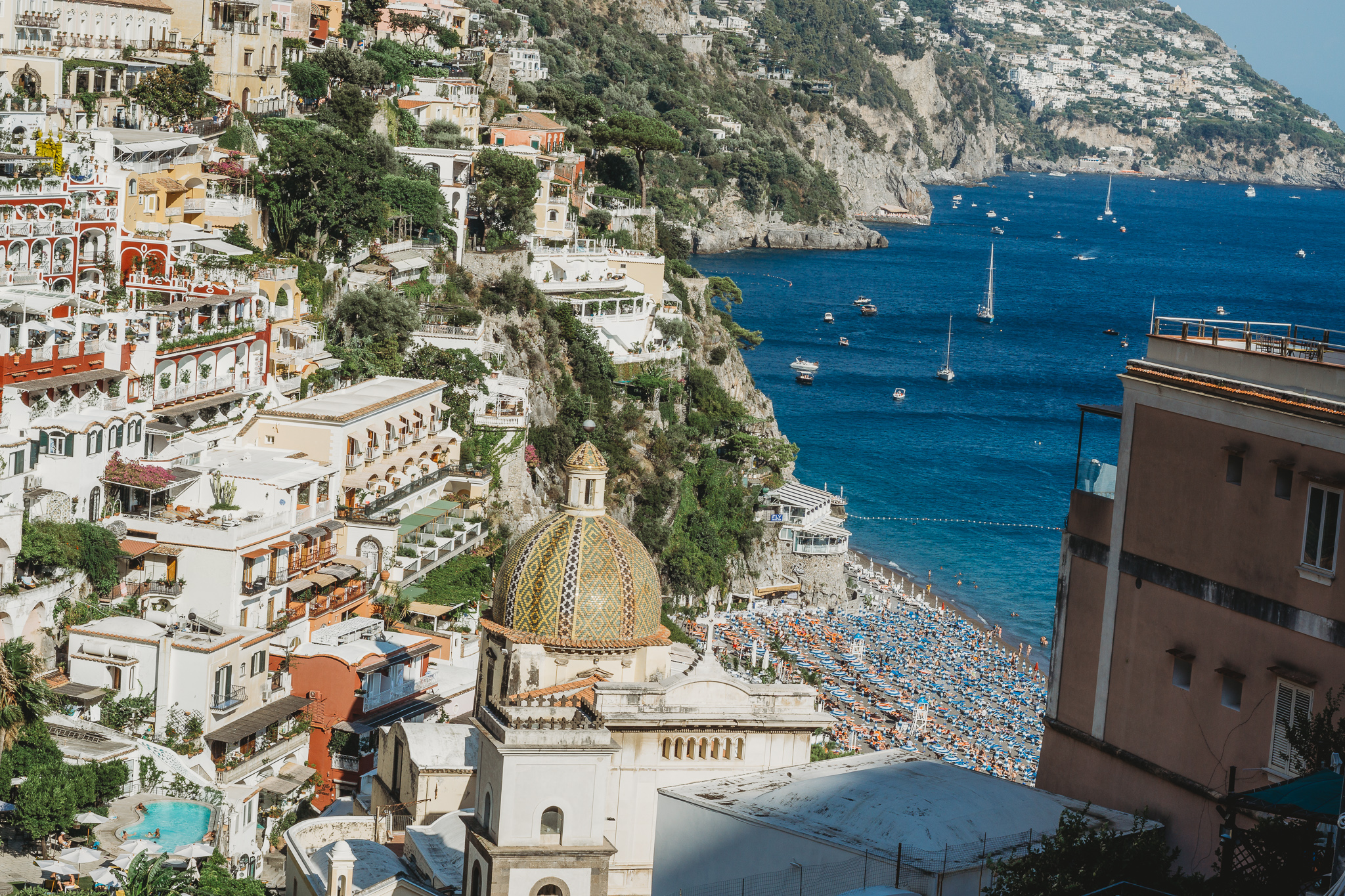 What to Wear
This depends on the time of year you are traveling so do a little research before you get there. We went in August and it was very warm for my Maine blood. I packed light weight shorts, t shirts and dresses. I packed cute outfits for some photos together. Pack some comfortable shoes because you will do a lot of walking. Make sure to pack your swimsuit and sunscreen because the sun is hot at the beach!
Getting Around
Unless you are there for a week or more, you don't really need to rent a car. We had more than enough to do in the 3 to 4 days that we were there. If you are looking for things to do in Positano, make sure you check out this post. If you are going to venture out and you rent a car, just know that the streets are very narrow and winding. There are also lots of people walking on the roads and vespas zooming by. If you do plan on renting a car, you should apply for an international driver's license in advance.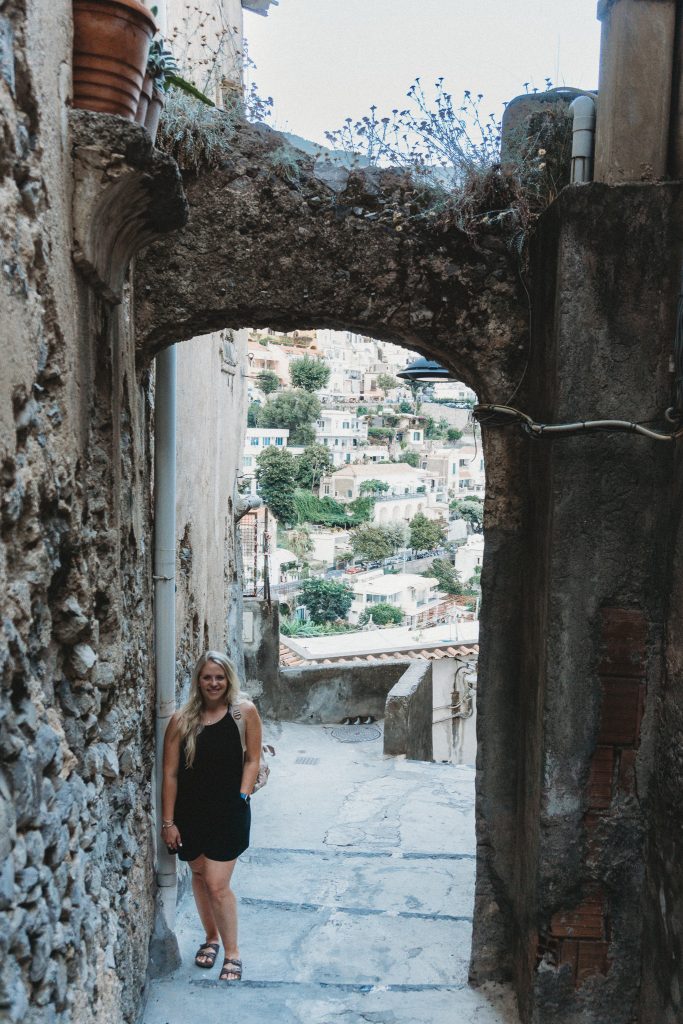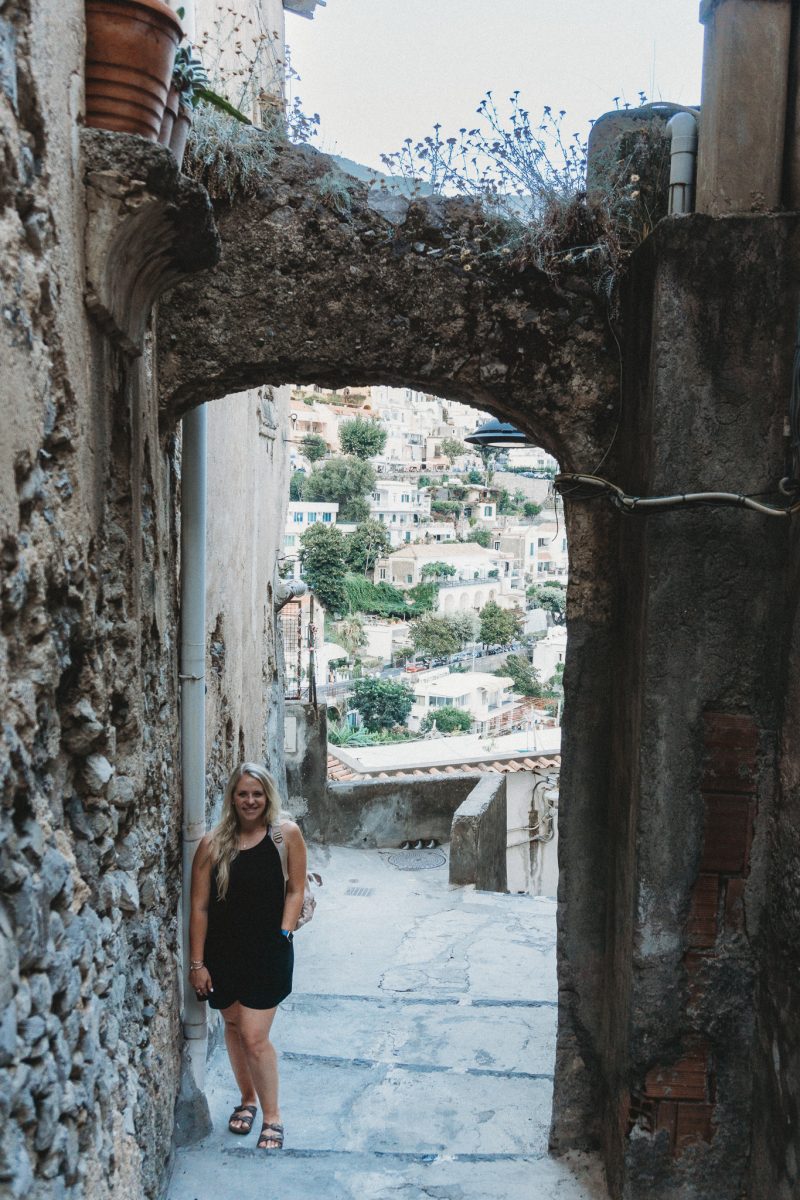 Tips for the Beach
There are two main beaches in Positano, Spiaggia Grande and Fornillo Beach. When we visited, Fornillo beach was completely covered in beach chairs. Which was nice because we only brought small towels. But, if you want to claim one of those beach chairs make sure you arrive early in the morning. It cost us about 20 euro per chair to rent, but you can have it for the whole day if you would like. Spiaggia Grande has beach chairs for rent as well, but they do have an area where you can lay out your towel.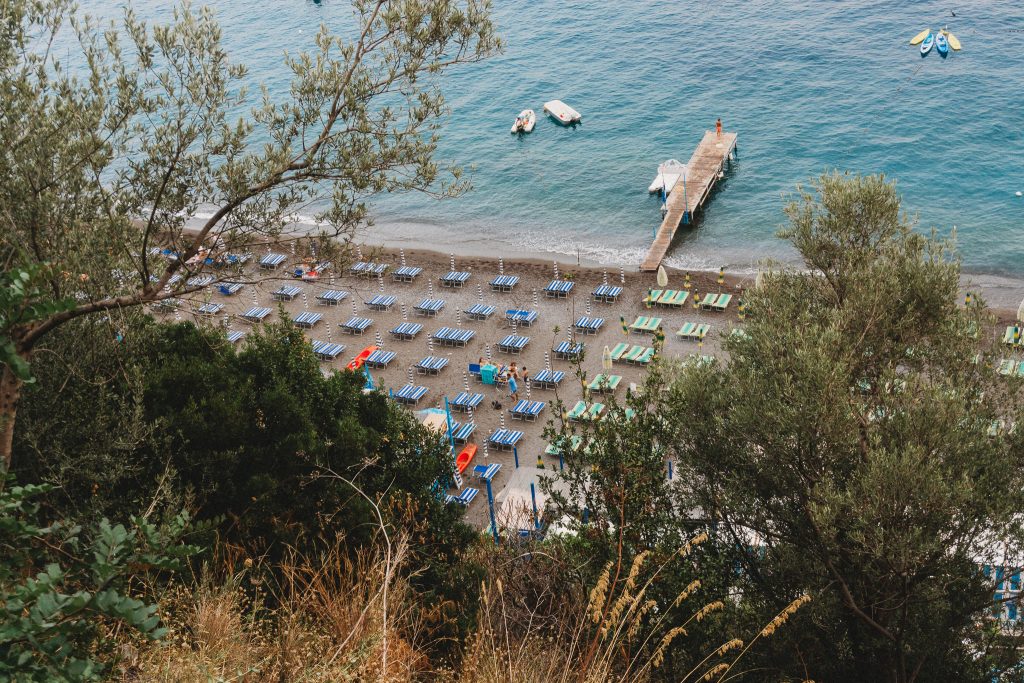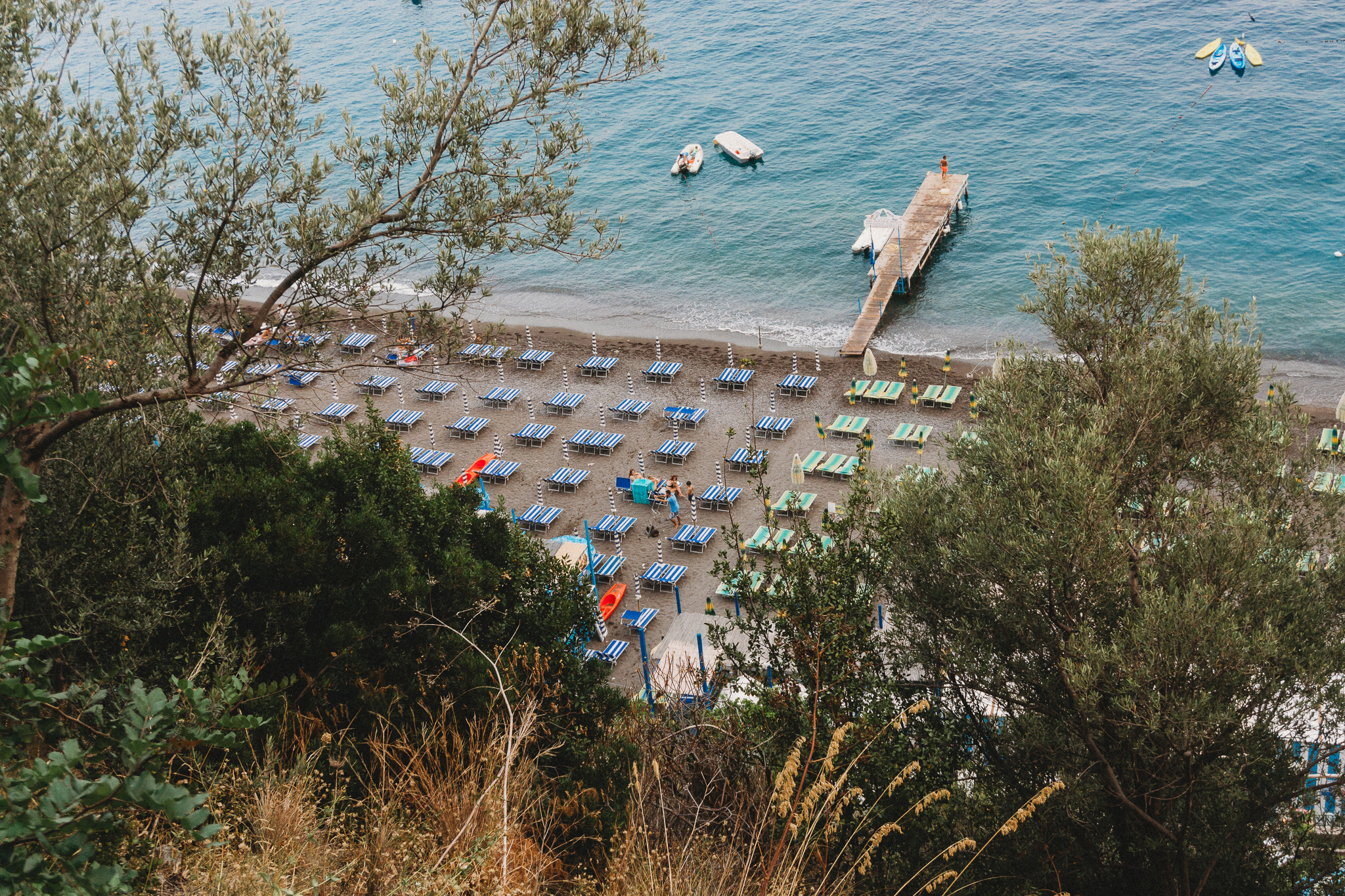 Be Prepared to Walk
We walked everywhere for the four days we were in Positano and I loved it. Also be prepared to take a lot of stairs. We were going up and down 200+ steps to the beach before we realized there was an easier way. There were stairs to our hotel that we walked up and down multiple times a day.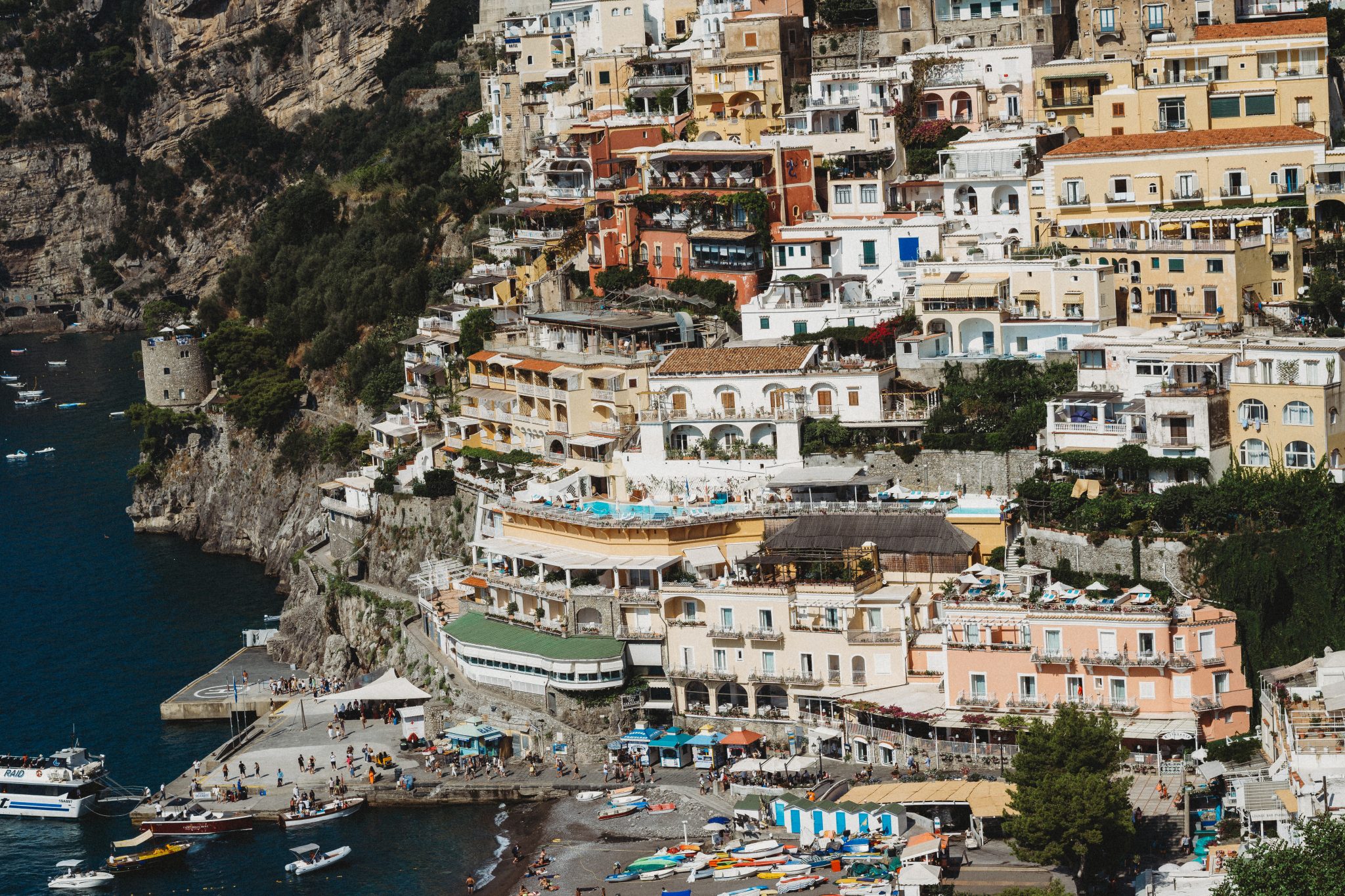 Try New Foods
Of course there is plenty of delicious Italian food to eat, but there is also an abundance of seafood. Make sure you try something new! We had seafood pasta, lemon sorbets, prawns, pastries, coffee, all kinds of desserts and lots of different drinks for aperitivo.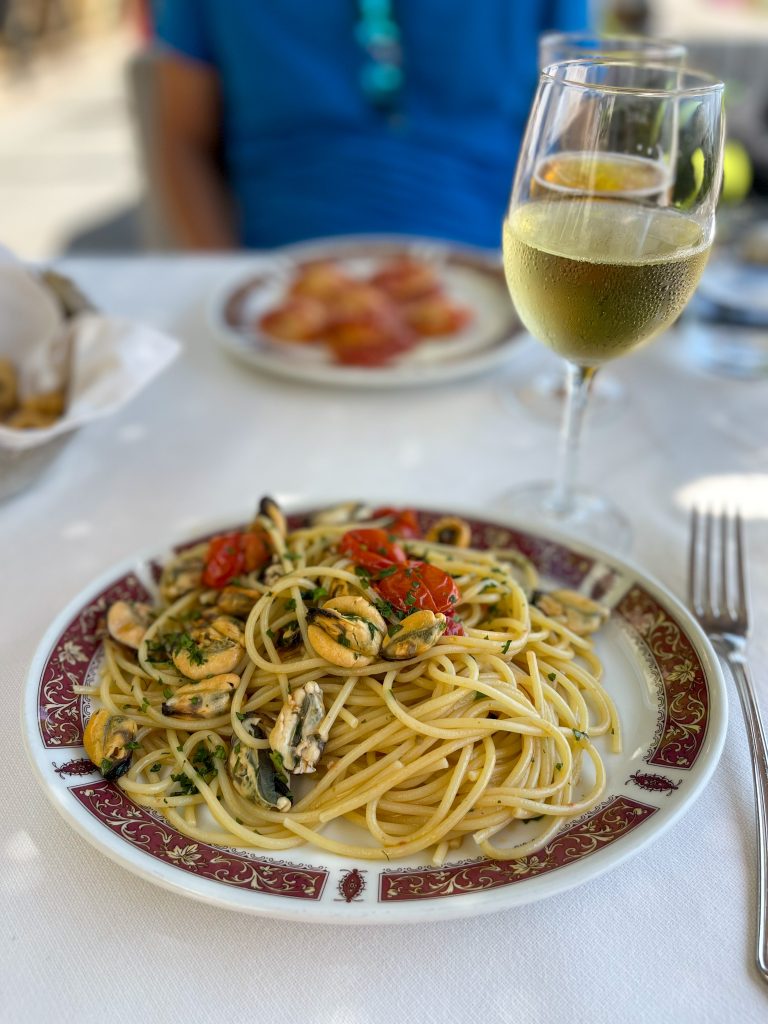 Enjoy your Time
I feel like when I travel I am always rushing around trying to squeeze everything in and check off all the things on my itinerary. Positano is one of those places where you should just sit back, relax and enjoy the views. Because that's probably one of the reasons you chose to go.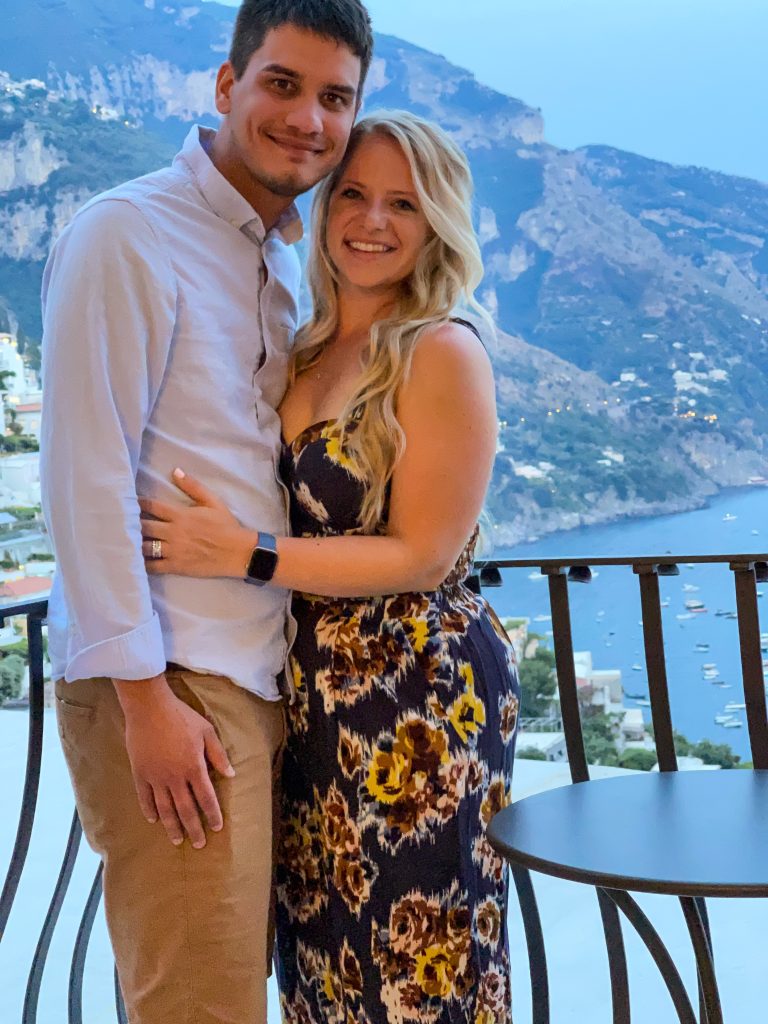 Save this post for later!