Italy is one of my favorite countries to visit. The landscape is beautiful, the cities are so much fun and the food is delicious. There is way too much to do and see in Italy, so on our third trip to this beautiful country our 4 day itinerary was based in Positano. While you can easily spend 7 days in Positano, we decided to explore a couple other major cities on our trip. We booked our trip to fly into Milan, spend a few days, take a quick flight to Naples, drive to Positano and then spend a day or two in Naples before flying back home. Flights within the country are usually pretty inexpensive so look into jumping around when you book your flights. I have put together a 4 day Positano itinerary, but you can easily tag on a few other cities to your trip.
Full day of travel and Arrival in Milan
The first day of our 7 day Italy itinerary is a full day of travel. We chose to fly into Milan and spend a few days exploring. If I could do it over again, I would have stayed at a hotel near the city center. There is a train station conveniently located right inside the airport. This makes it super easy to get into the city from the airport. The train takes you to Milano Centrale or Milano Cardona. We decided to take the train to Cardona in downtown Milan and it was about a 35 minute train ride and then a 15 minute walk to Piazza Duomo where we started our first say of exploring.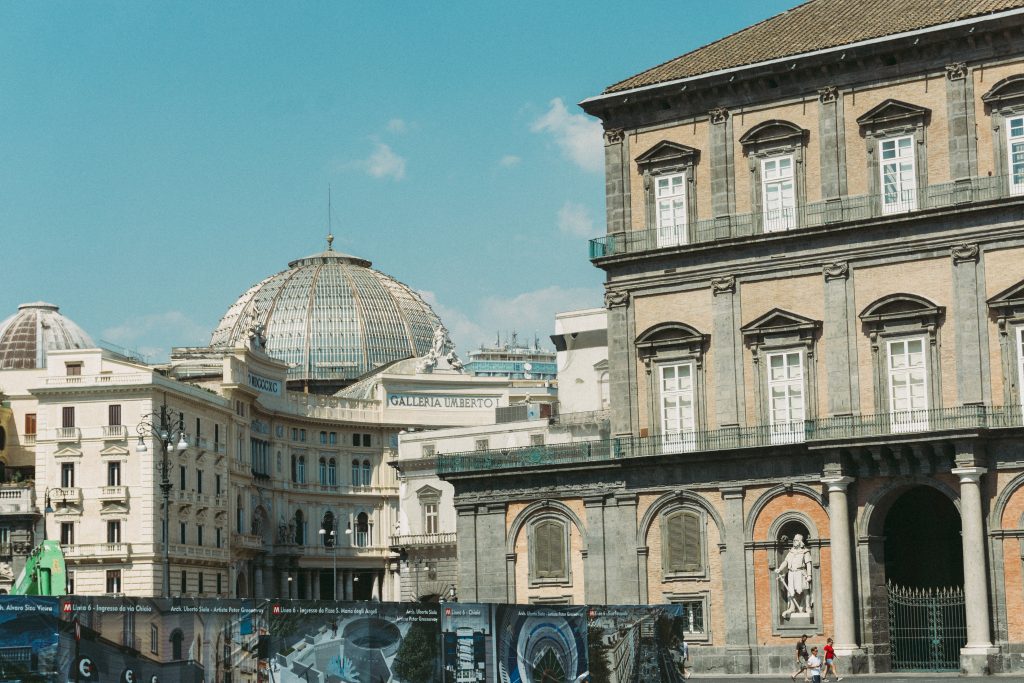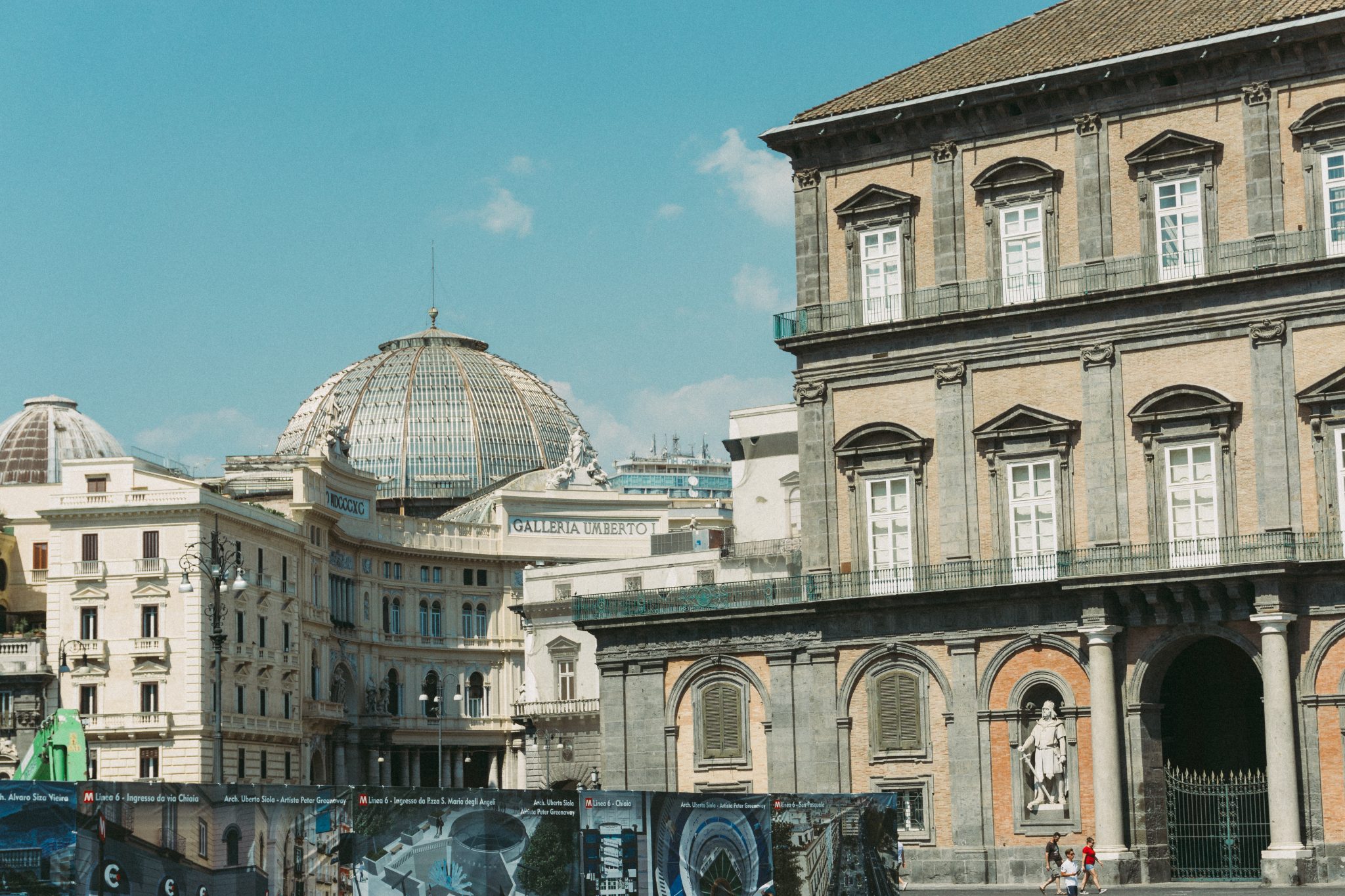 There is a lot you can see within walking distance of Piazza Duomo. We took the time to walk around, take photos, drink cappuccinos and eat as much as we could fit in. If you want some ideas for things to do and see, check out my post on what to do in Milan in 24 hours.
Positano Itinerary Day 1- Travel from Milan to Naples to Positano
Depending on what time your flight leaves from Milan, you could spend the morning seeing a few sites or sitting at a local bakery eating croissants and drinking cappuccinos. We got breakfast and packed up our stuff to head to the airport for Naples. The staff at our hotel told us about a free bus that had a stop at the airport and ran every 15 minutes or so. Make sure you ask the staff at the front desk to see what is available for transportation. We had a great experience at all of our hotels and the staff were so helpful.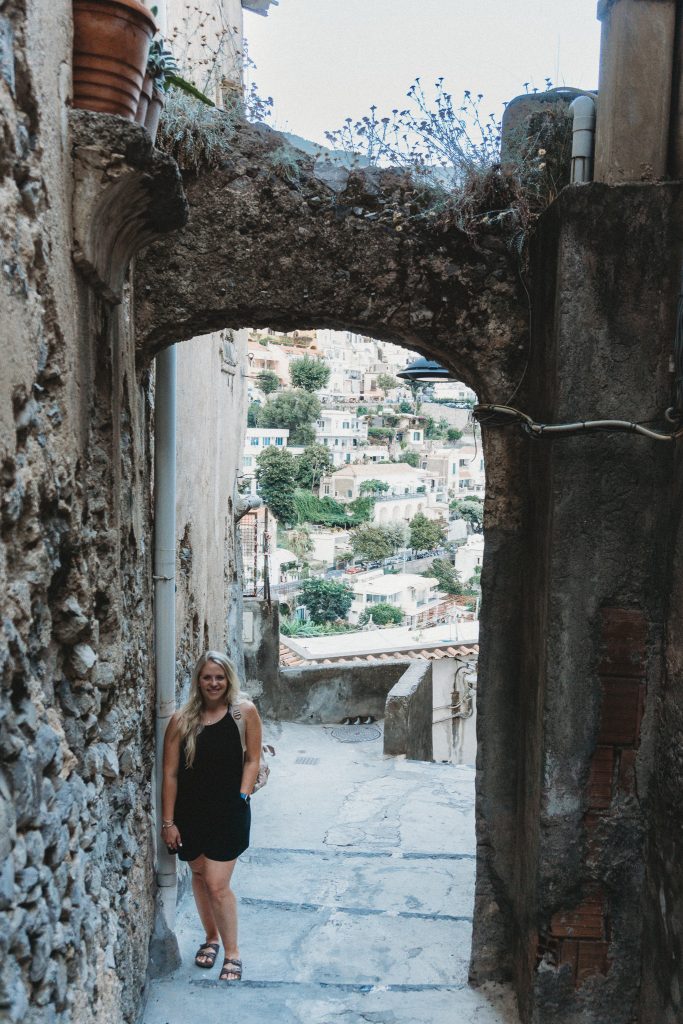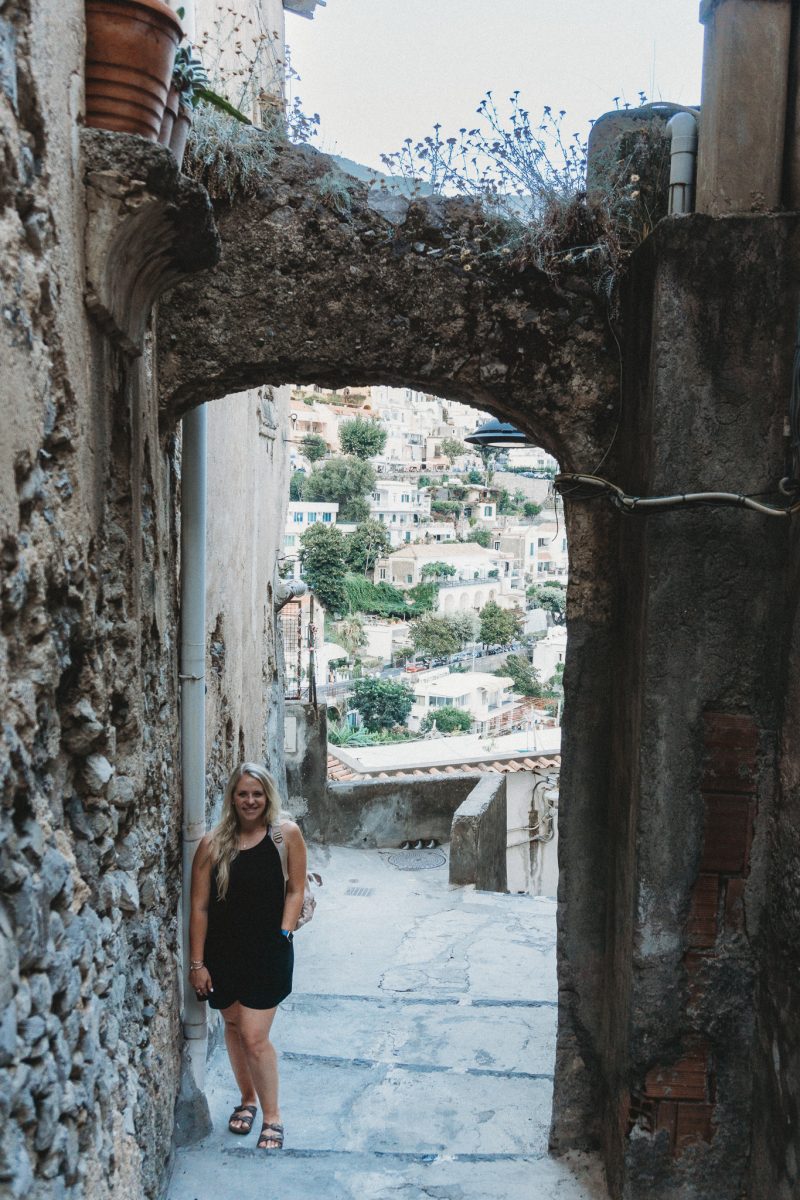 We flew via Easy Jet from Milan to Naples and the flight was about an hour. Once we arrived in Naples we were eager to head to our hotel in Positano! Prior to our arrival we had worked with the hotel staff at Hotel Conco D'Oro to have a private car pick us up at the airport. We had the best experience with our driver. He acted as a tour guide as we drove to the coast. He even stopped at a bakery and brought us his favorite dessert. Our driver also offered a few tips for staying in Positano. He told us the longer you stay at a restaurant the better. If you stay, that means you enjoyed the chefs food and the atmosphere of their restaurant.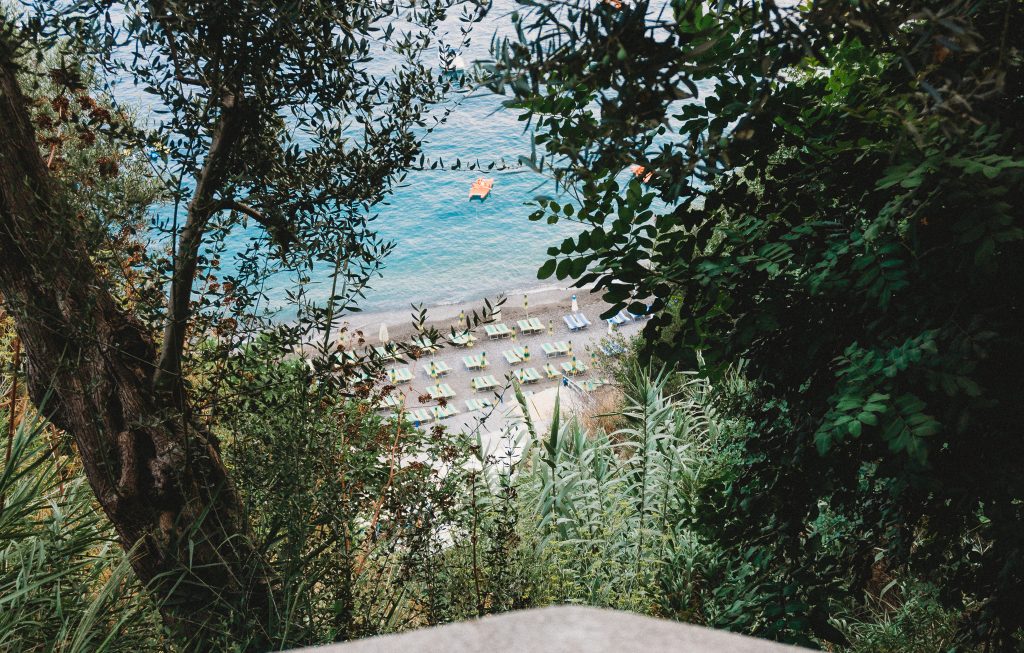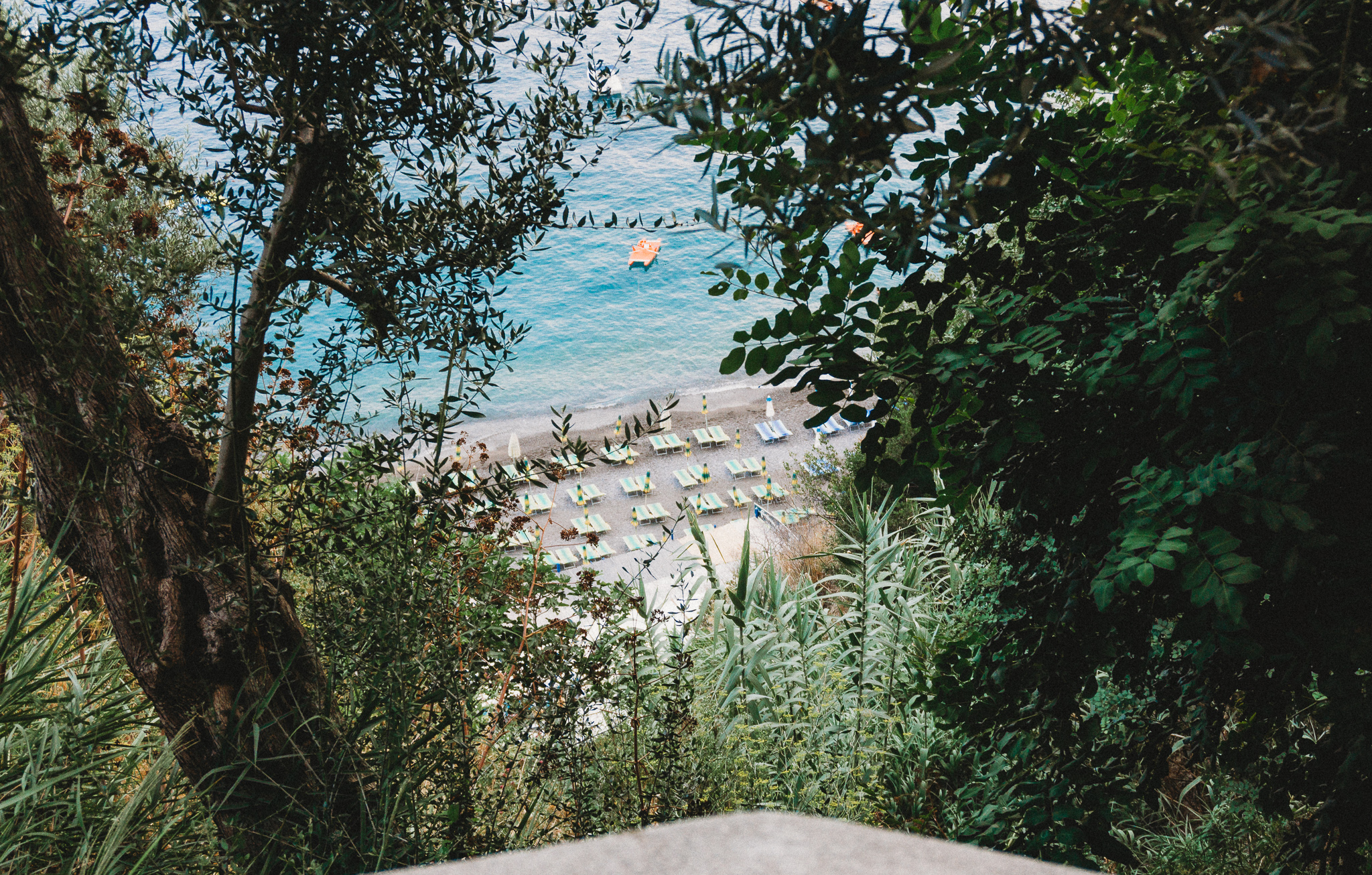 As soon as we arrived and checked into hotel room we were ready to explore. First on our agenda was to make reservations for dinner at our hotel. Then, we walked down to the beach, took some photos and explored until it was time for dinner. My first day in a new place, I like to get the lay of the land so I can plan my itinerary.
Positano Itinerary Day 2- Beach, Shopping and Exploring
We woke up to the most beautiful view of Positano from our balcony. Our hotel offered a great breakfast with outdoor seating. The only thing on the agenda for today was to get to the beach. So right after breakfast, we headed down the steps to Fornillo Beach.
Fornillo Beach was beautiful and much quieter than Spiaggia Grande. We rented a beach chair 20 euro each which seemed a little pricey, but it was totally worth it. We spent the entire morning and early afternoon relaxing in the sun. There are bathrooms, showers and snack shops along the beach so you don't have to give up your chair to get something to eat.
When we got tired of the beach we walked the road down to the main beach and stopped at some shops along the way. We grabbed lunch at one of the beachside restaurants. While we were down at the boardwalk, we purchased our tickets for ferry to Capri. The hotel staff recommended we do this early in case it sold out. On our walk back to the hotel we stopped at Artigianato Rallo and purchased some handmade sandals.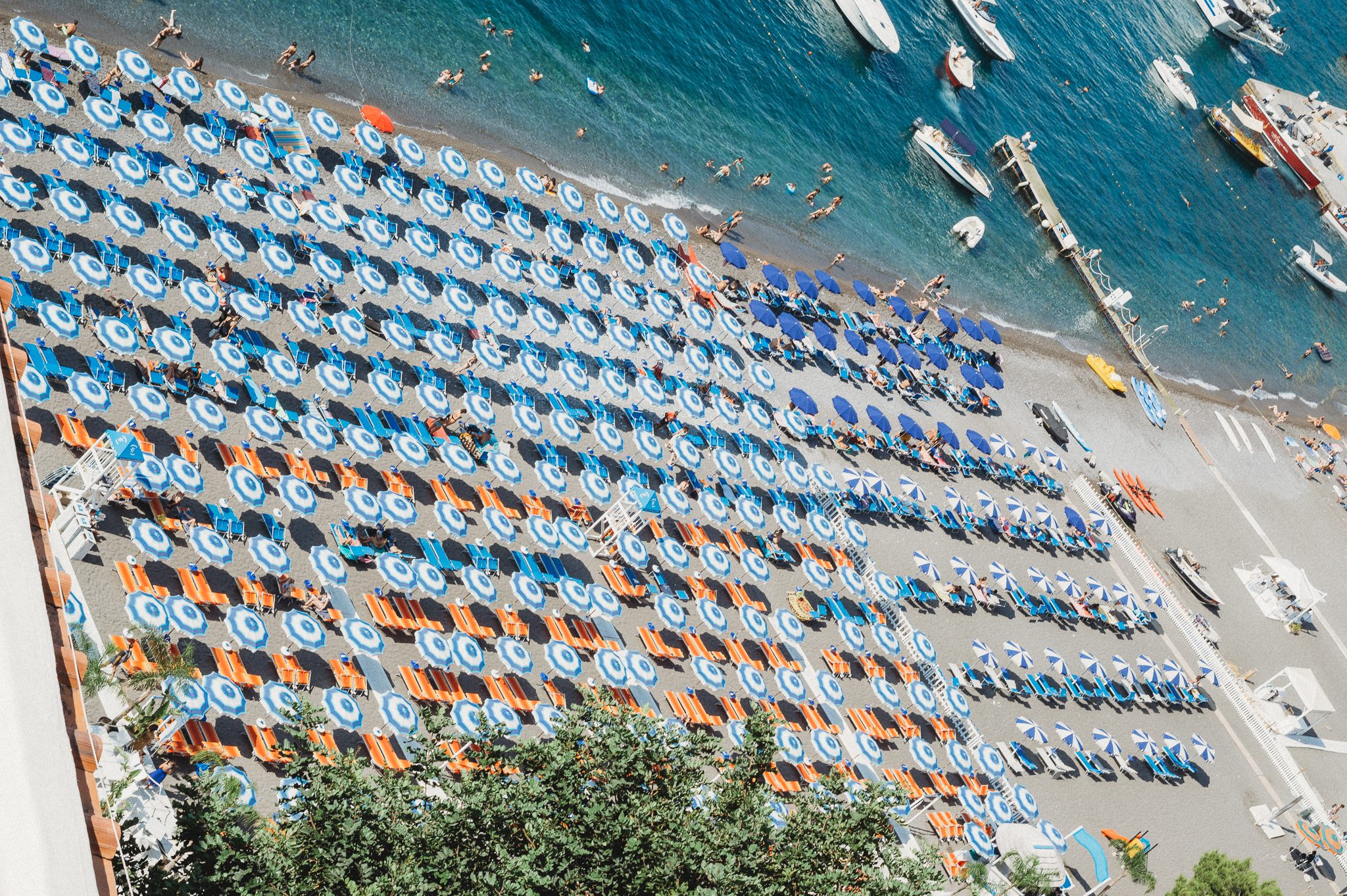 Tips: Get to the beach early to get a chair, these fill up quickly and people technically rent them for the day so you may miss out. I would recommend sitting on the beach in the morning and early afternoon when it is hottest and then head to the shops in the evening. Every night we ate dinner at a different restaurnt. There are so many to choose from! We also went out for drinks each night to just take in the views. Franco's Bar is a popular spot!
Day 3- Ferry to Capri
Before we left for Capri, we had to stop at the pharmacy for a COVID test. Arrive to the marina a bit early to make sure you find the correct ferry to get to Capri. There were not a lot of signs, but we figured it out. The ferry to capri is about 30 minutes.
As soon as we arrived in Capri we bought tickets to take the tram up to Capri Town. You can see the most beautiful views from the top of Capri. There are lots of high end shops and fancy restaurants at the top. We took the tram back down and I decided last minute that I wanted to squeeze in a boat ride to the Blue Grotto. It did not disappoint. The tour of the Blue Grotto started by taking a quick boat ride out to the caves. Then once you are out there, you hop in a rowboat and one of the guides takes you inside the caves to see the blue water while they sing. The whole tour took about an hour and 45 minutes. I would recommend doing this when you arrive to Capri because you do have to make sure you get to your ferry on time to get back to Positano.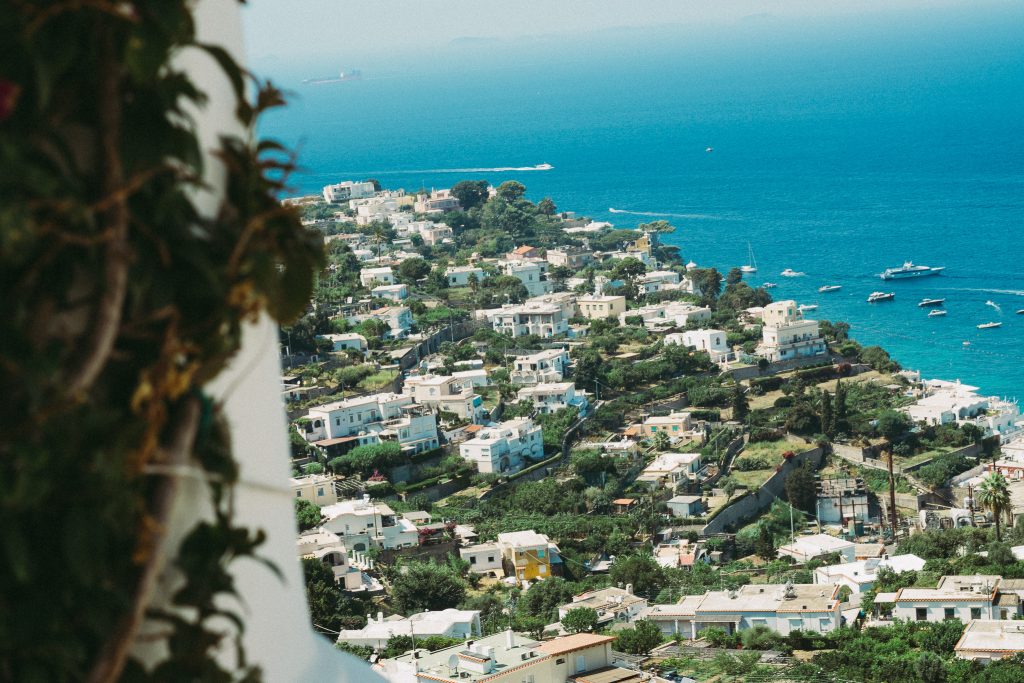 Positano Itinerary Day 4- Last Day in Positano
On our last day in Positano we woke up to another beautiful view of the the ocean. We took a last walk around the city and down to the main beach. There are lots of options to get back to Naples for Positano, but we decided to hire a private transfer so we could spend more time in Naples.
24 Hours in Naples
We spent our last day in Naples exploring and eating all the pizza. You can fit a lot into 24 hours in Naples. If you are looking for things to do, check out my post on how to spend 24 hours in Naples. It is easy to get around the city on foot if you are up for some walking. We woke up early the next morning to catch our flight back home.
My top recommendations for your 4 day itinerary to Positano
Food- pizza, seafood, lemon sorbet, cappuccinos and all the wine
Visit the beaches and go in the ocean
Have an aperol spritz at Hotel Poseidon and Franco's Bar
Buy some handmade sandals
Stop in one of the ceramic shops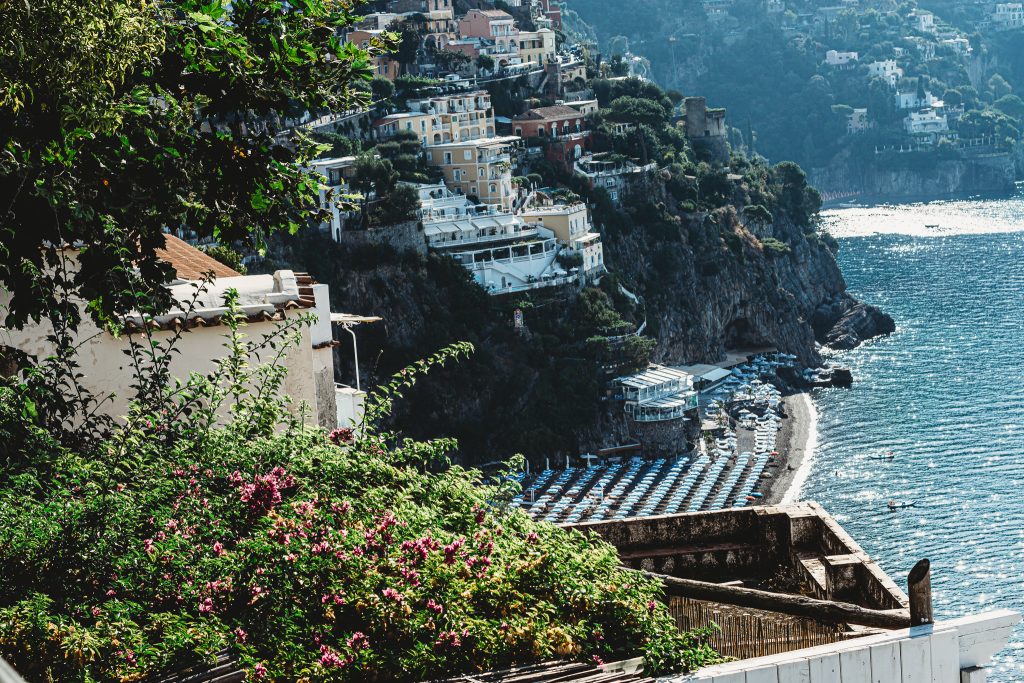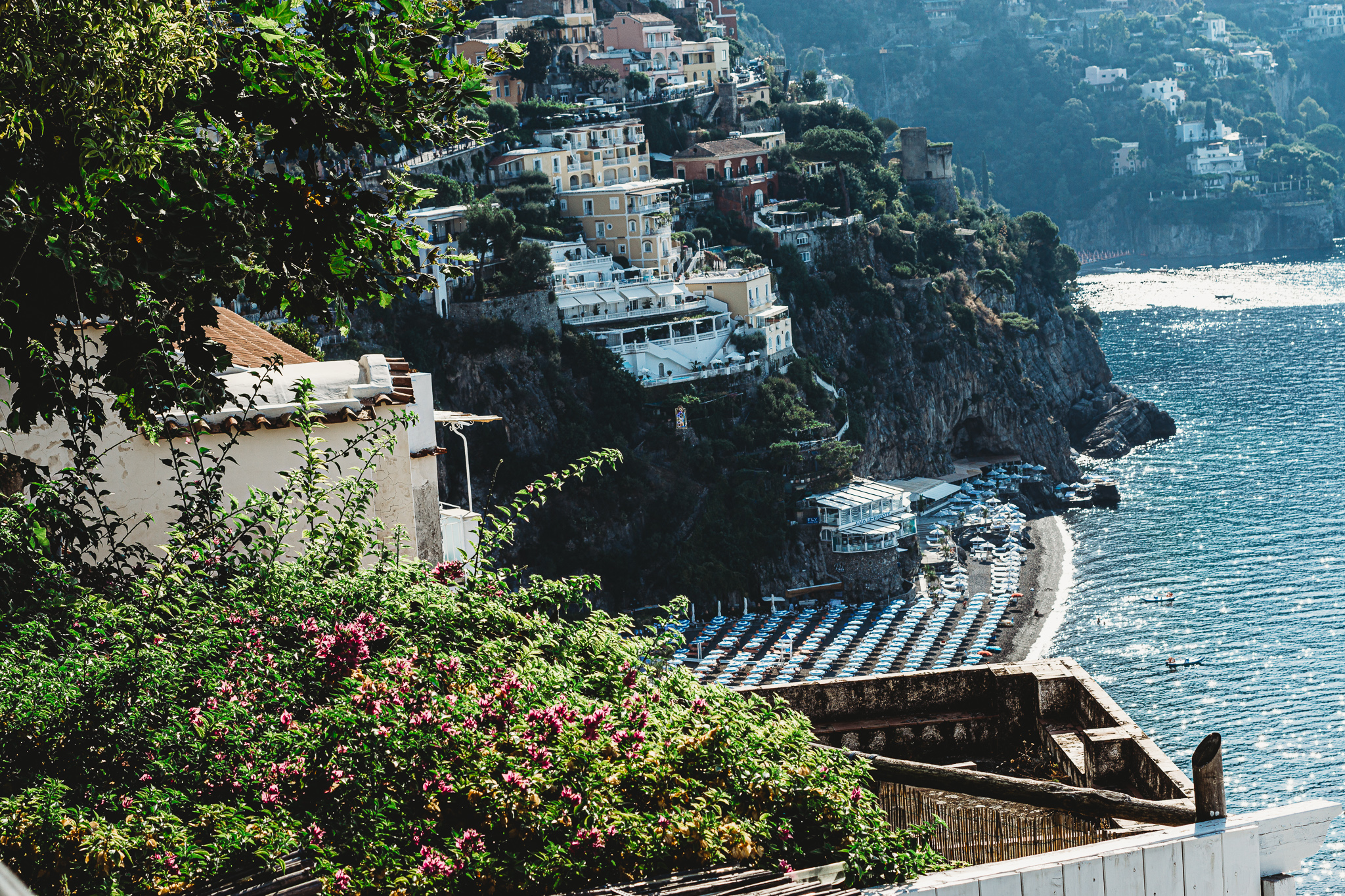 I put together this 4 day Positano itinerary, but I could easily have spent a week there. Our next trip will include more of the Amalfi coast.