Alex and I have birthdays that are nine days apart. So this year we decided that it would be fun to plan a weekend getaway to Florida to celebrate our birthdays, rather than buy each other gifts. Sometimes memories are the greatest gift and we both LOVE to travel. Over the last several years we have learned so many tricks to plan a weekend getaway for cheap!
Since our birthdays fall around memorial weekend, we decided to leave Friday after work and come home on Monday. It would be just enough time to relax and enjoy the sun, but not have to take extra time off work (saving all my vacation time for wedding things).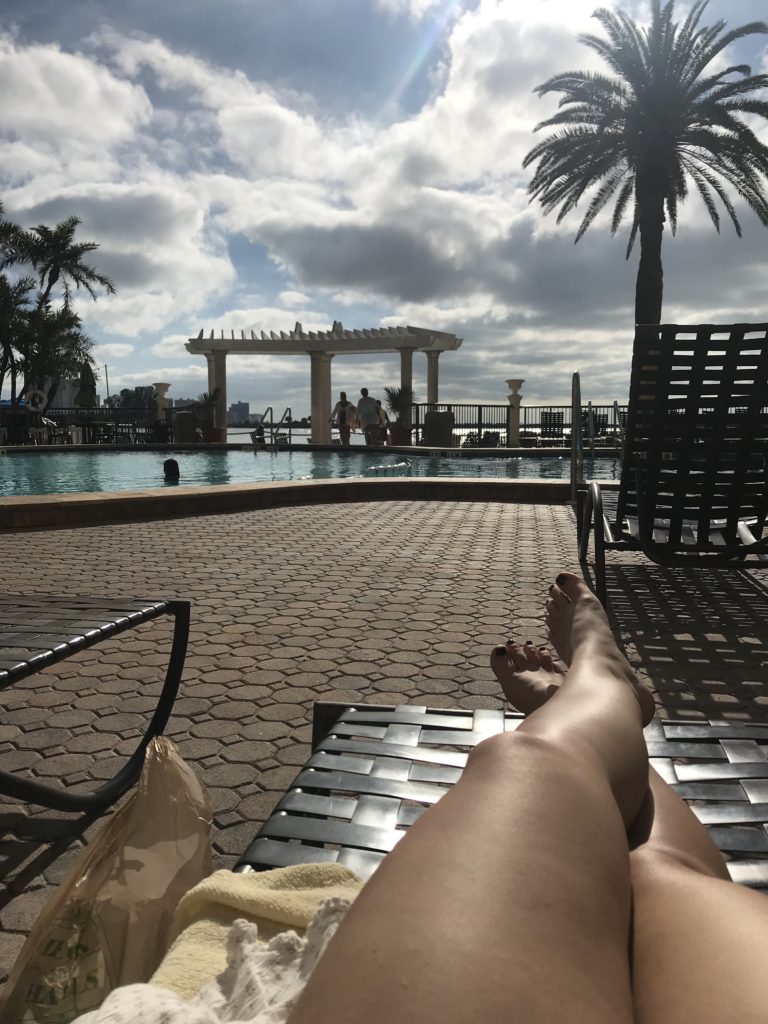 We have been planning weekend getaways like this for a couple years now and we love planning them. Sometimes traveling for just a long weekend gives you enough time to relax and rest, and not need a vacation from your vacation. I want to show you that you can plan a getaway without blowing your budget.
Our families and co-workers sometimes think that we are crazy, but I will explain to you how we can plan a weekend getaway for cheap!
Flights
So this can be tricky if you have no wiggle room to take time off from work like me. The earliest flight we could catch was 6:00pm. So that's where we started our search. We also knew that we had to be back on the following Monday, hoping for an afternoon flight home to maximize our time.
Google flights is the key to our weekend getaways. Start by searching Google flights and pull up the map. Rather than picking a specific destination, type in where you want to leave from, the dates you want to go, and leave the destination blank. Then, hit the button 'explore destinations.' This will give you a list of flights from your local airport with those specific dates. You can also view a map in case you wanted to fly internationally. Not all the destinations will be cheap. You have to look to find which ones are the best price and times that work for you. We literally pick our destination based on flight prices! We were able to fly to Nashville for $150 and have flown many times to Florida for $100 per person or less round trip!
Another really good website for finding cheap flights is Skiplagged. This is another way to search flights by using your local airport and leaving your destination blank. This is so much fun! It also eliminates the stress of finding flights. We don't pick a specific location and then stress because flights are so expensive.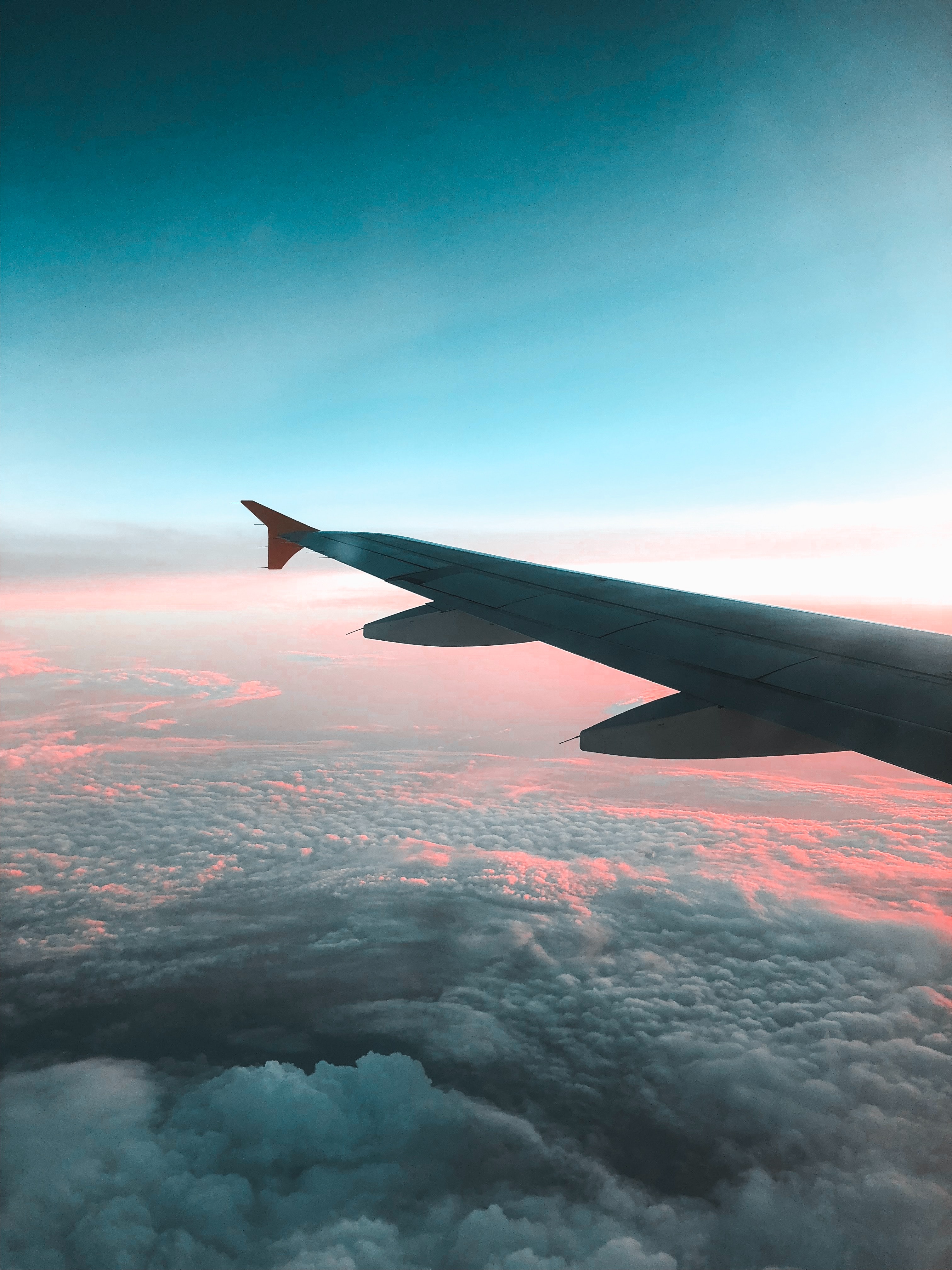 There are a few different airlines that advertise affordable flights. We fly Allegiant, Frontier and Spirit a lot. They are not the most luxurious flights, but they allow us to fly all over the US. The only issue I sometimes have is the luggage, carry ons are extra. You can purchase it for around $30 each way at the time you purchase your tickets. I have learned to pack everything I need into a personal item. Look on the airlines website for personal item and carry on dimensions. We have quickly learned the art of packing light! Read my post for all of my packing essentials.
Hotels
The hotel can be the most expensive part of your weekend getaway. If you decided to book your flight from the airlines website, they usually have some package deals that include hotel packages as well. Alex was able to fly to Florida for a 4-day trip for less than $375 per person, hotel included.
Things to consider
How far the hotel is from what/where you will spend most of your time?
Is the price of renting a car/Uber more than a hotel closer to where you will spend most of your time?
How far the hotel is from the airport?
Amenities that are important to you (free wifi, free breakfast, shuttle service, outdoor pool, gym, ect.)
Another option is to download the app Hotels Tonight. This app allows you to see which hotels are not at capacity for the night, so they offer lower rates to last minute guests. We have had good and bad luck with this site. Sometimes if it is a popular destination at a popular time, you miss out on the good hotels. Other times you can snag a great hotel for cheap, but the waiting game is hard if you are someone who likes to plan ahead.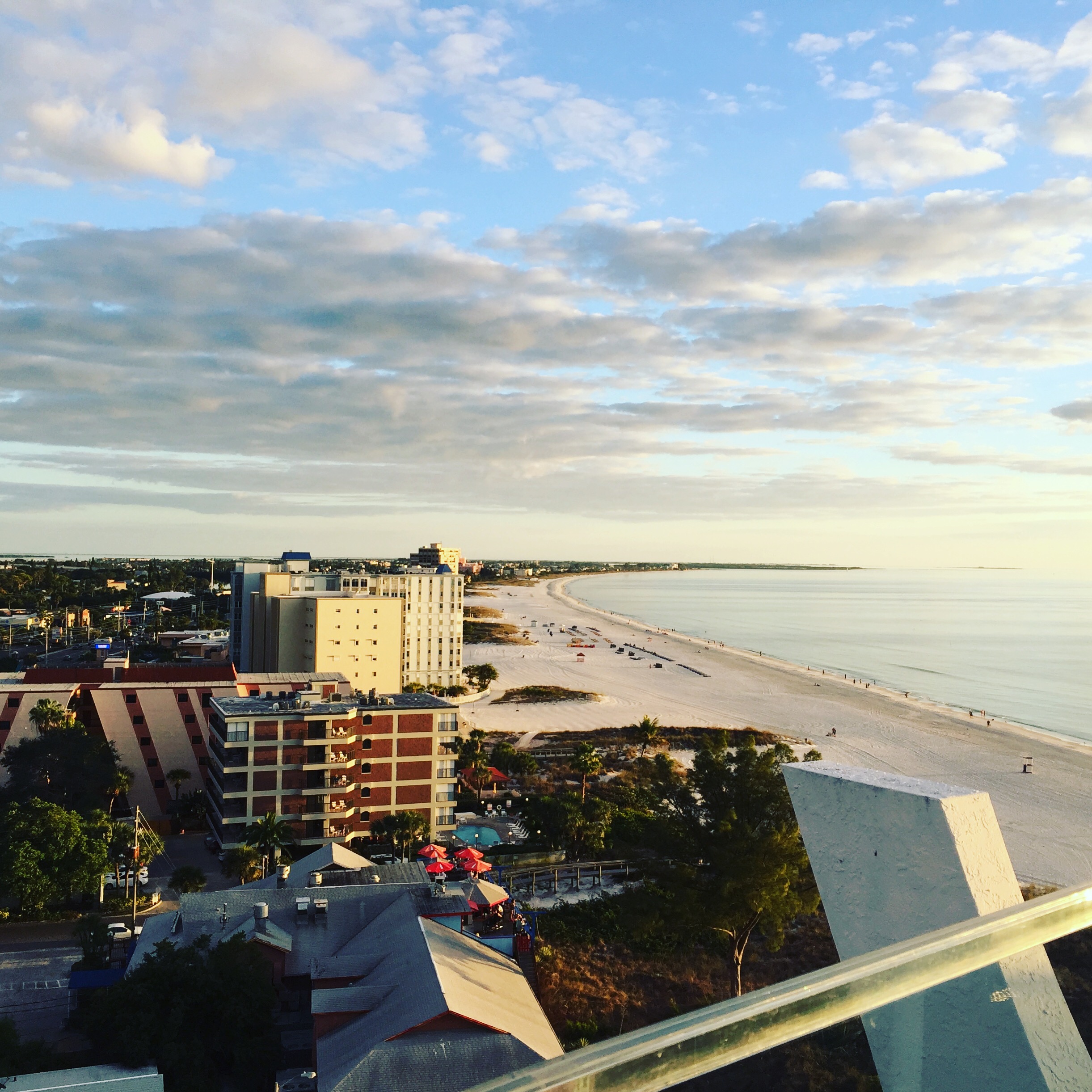 Transportation
We don't like to rent a car unless we can find a good deal. Renting a car can cost hundreds of dollars depending on where you want to pick it up or drop it off.
My number one tip is to pick a hotel based on where you think you will spend most of your time. We walk A LOT! In Nashville we booked our hotel less than a mile from Broadway because we knew we would walk there everyday. This saved us money from renting a car, parking a car or paying for Uber rides. According to our apple watches, we walked about 5 miles a day. In Florida, we chose a hotel directly on the beach because that was where we were going to spend most of our time.
Food
Food can be expensive when you are traveling because who doesn't like to indulge?! Let me tell you how our family eats when we are on vacation because we all have what we love, without breaking the bank! Our family follows the same style of eating whenever we are on vacation. Upon arrival, we search for the closest grocery store and get water, alcoholic beverages, light breakfast food, veggies, chips, crackers and other snacks. This way we can eat breakfast in our rooms and not have to spend money and time on a big breakfast everyday. If your hotel has free breakfast, than that's a BONUS! We buy snacks and drinks to bring to the beach or eat by the pool so we don't have to order fast food or spend money at the snack bar. But I ALWAYS buy ice cream, it's my favorite. For lunch, we usually pick a couple appetizers to share. This way people can a variety of food and you don't need to spend $15-$25 per person on a meal. For dinner we typically get dressed up and go out. If we feel like splurging, we each get our own meal. If we are in another country and just want to try all the food, we each order something different and pass it around for others to try. That way if you see something you like, but end up hating it, you have more options. Another great option is to find a local market. Markets can offer fresh food and local options.
These tips save us some money and keep us from eating out three meals a day. When we share, it helps us to try a variety of foods without worrying if we are going to like it or not. It also helps us to choose healthier options and not over indulge.
Weekend Getaway Activities
Buy tickets ahead of time for things you want to do/see that cost money. It is usually cheaper to plan ahead than to buy tickets at the door. If you are ok with doing things on a whim, wait until you get there and see what you can do that is free/inexpensive. When we went to Nashville we saw a Maren Morris concert for free! The show was put on by a local radio station and I found it google-ing "concerts in Nashville today". Other activities that we enjoy are going to the beach, laying by the pool, hiking and site seeing that are all FREE. There are plenty of cheap options if you are willing to do some research.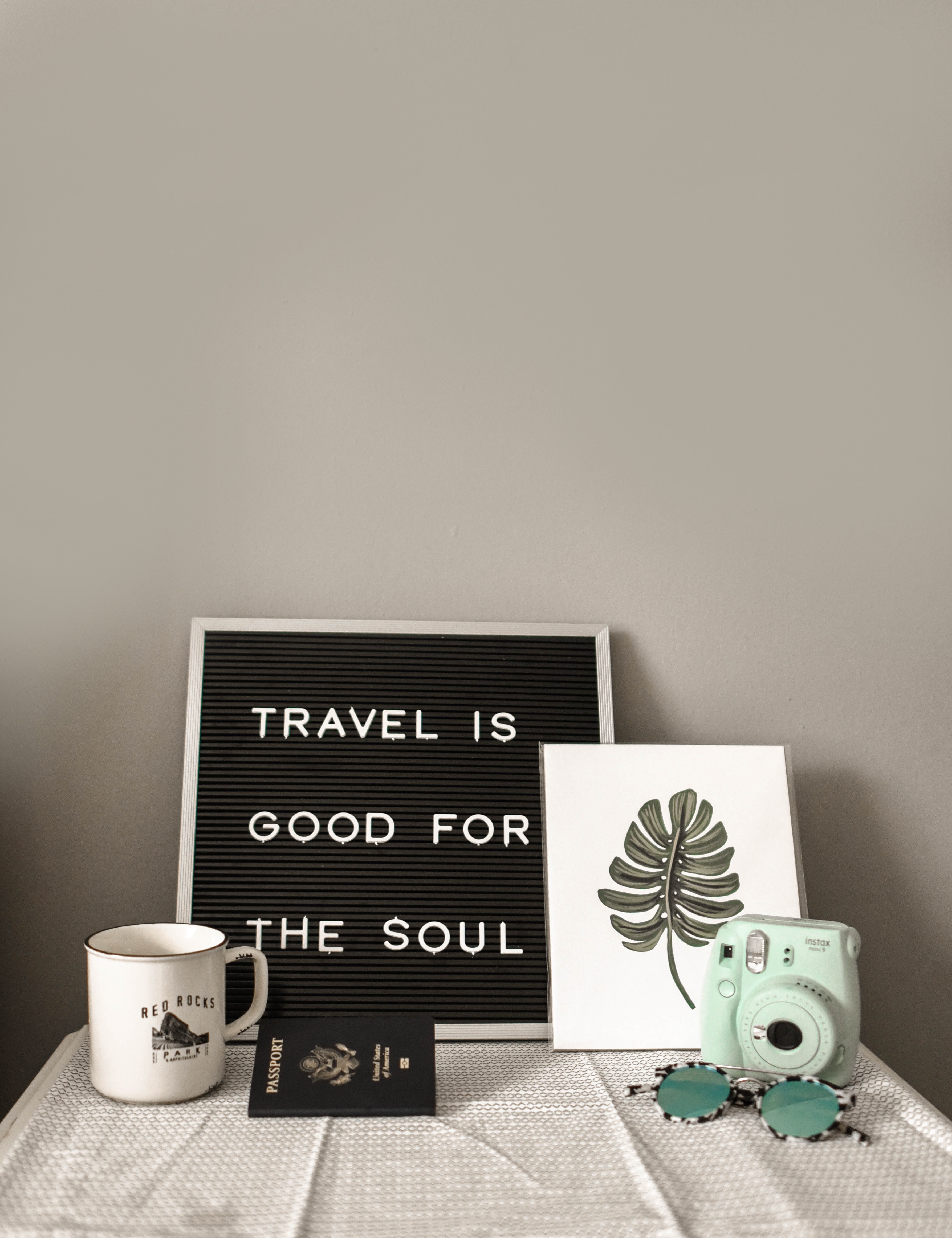 Weekend getaways don't have to be expensive. Alex and I love to travel, but we are also planning for a wedding. Traveling for a three or four day weekend is the perfect amount of time to take a break from work and life and just relax. What are you waiting for? Plan a weekend getaway today!
Save this post for later!