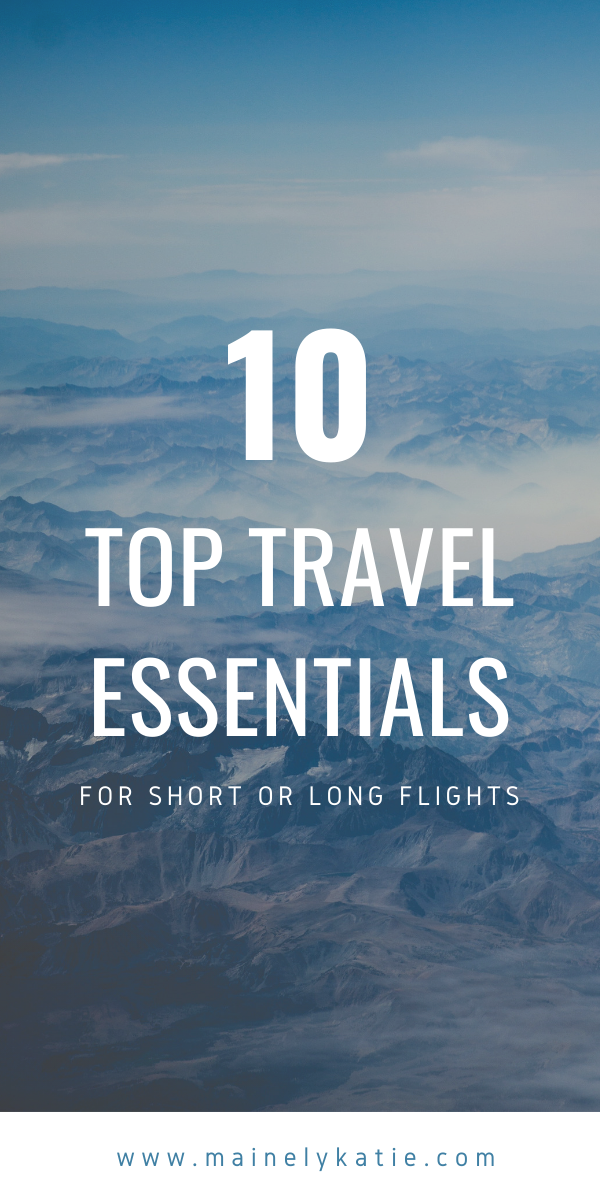 One of my least favorite parts of traveling is taking long flights. I used to enjoy the time to just relax, be off my phone and spend hours catching up on TV shows. The more I travel, the more uncomfortable plane rides have become. Short flights are tolerable, but if its over 7 hours then I get a little antsy. Not to mention, I almost ALWAYS end up with the middle seat. Maybe this is why I can't sleep on planes, because who can sleep sitting straight up?? After many flights both international and within the US, I have put together a list of my top 10 long flight essentials.
long flight essentials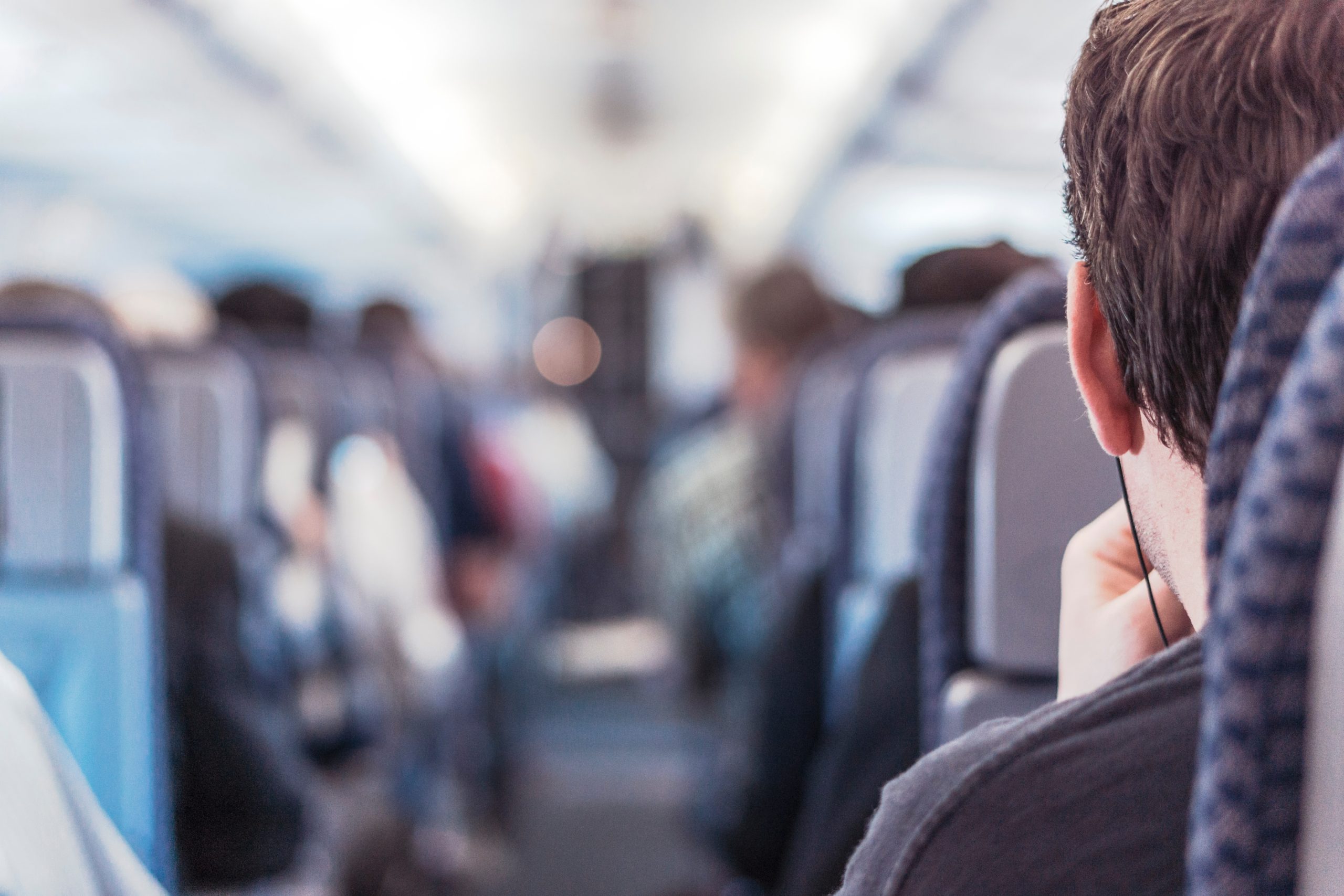 Noise canceling headphones
These are easily number one on my list for long flight essentials. These come in handy for sleeping, watching TV and just some peace and quiet. I bought these Bose headphones on Amazon.
If you are traveling internationally, look to see if your plane has personal TV screens. Every time we have flown internationally, there have been screens on the back of each seat with a list of movies and TV shows to choose from. This is a great feature and I usually spend a good part of my flight watching movies. REMEMBER that in order to listen to these movies, you must have headphones that are compatible with a regular headphone jack. The newer iPhone headphones with the lightening plug won't work and Bluetooth headphones won't either. I can't tell you how many times I have forgotten regular headphones or my converter. Luckily, they have headphones either for free or available for purchase on your flight.
Reusable water bottle
I get so dehydrated on planes and buying bottles of water at the airport can be expensive. The best solution I've found is to pack an empty reusable water bottle on your carry on. Once I get through TSA, I find a water fountain and fill it up for the flight. Most airports have these some form of water fountain/dispenser available.
Entertainment
Lately, I've been packing my iPad for movies, reading, games, ect. Your phone would also work. Netflix and Amazon Prime are lifesavers when it comes to downloading my shows. (Hint: make sure they work during airplane mode before boarding the plane) Flights are also a great time to catch up on reading. I prefer having a physical book, but whenever I have limited space, I download one on my iPad.
Blanket Scarf/Extra layer
I usually layer up when I travel because #1 I never have enough room in my suitcase and #2, I always get cold on long flights. A blanket scarf or an extra layer allows you to use that extra piece for a blanket or pillow on the plane. If that doesn't work with your attire, my sister bought a blow up neck pillow for our long flight to Spain. This was easy to pack and stayed inflated during her naps.
Gum/Snacks/Chapstick
The combination of these three helps to ease my hangriness and dehydration during flights. Gum keeps my teeth feeling fresh and clean and chapsticks keeps my lips from cracking from the weird plane airflow. I also like to pack my own snacks. My long flight essential snacks are crackers, protein bars, nuts and trail mix.
Pen/Paper
If you are traveling internationally, I recommend bringing your own pen. Typically, you have to fill out customs forms before landing and there are never enough pens to go around.
Chargers/Portable Charger
Packing the chargers for my essentials (phone and iPad) in my carry on that allow for quick access to power up during layovers. There are charging ports located in most airports and larger flights have USB ports to charge electronics right at your seat. If you are traveling internationally, pack your converter in your carry on bag to use in the airport during a layover.
Face wipes/Hand sanitizer/Ibuprofen/Glasses and Contacts
These are all personal item travel essentials for obvious reasons. Even if you have a short flight, these items are essential. When taking long flights, I also like to pack dry shampoo and lotion.
Bathing Suit and Sunglasses
Whenever we head to Florida, I pack my bathing suit and sunglasses in my personal item so I can hit the pool as soon as we arrive. Many times once we arrive at the hotel, we still have to wait to check in. Most hotels store our luggage and let us wait at the pool.
Passport/ID/Wallet
Obviously these are important. So keep them handy.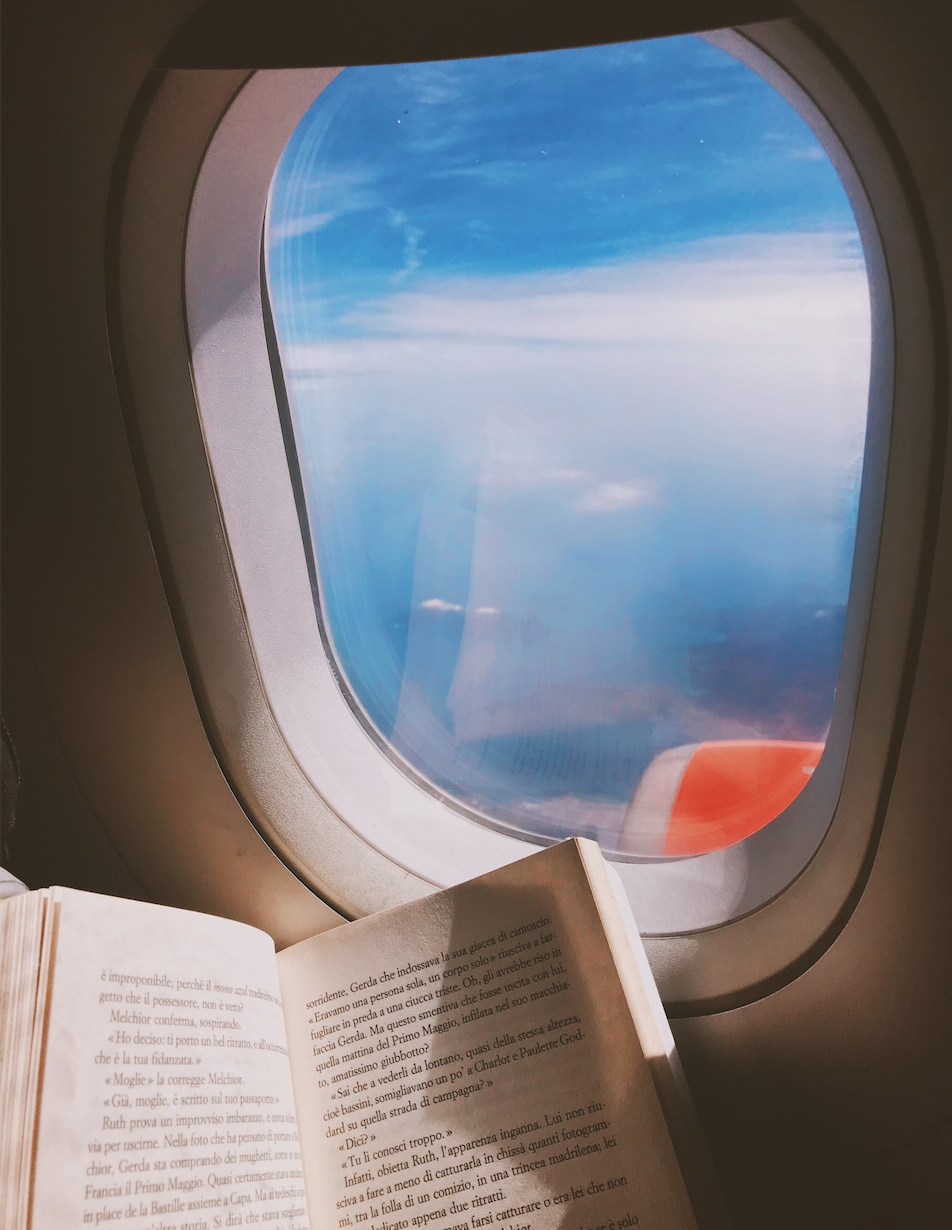 After many travel adventures. I have narrowed down all the essentials for your personal item bag. Including these items in your bag will ensure that you have a more enjoyable flight!
Save this post for later!