Anyone who knows me knows that I am always up for an adventure. Especially when it comes to traveling. The second leg of our 2018 family vacation was Egypt (first being Greece). There is a lot to know before traveling to Egypt. Let me tell you about our incredible experience and convince you that you need to see Egypt for yourself.
Now I know what you are thinking, there is a lot going on in Egypt and the potential for danger does turn a lot of people away. The media portrays it to be dangerous. Do your research before you book your trip. I will tell you that I felt safe the entire time I was there. We hired tour guides ahead of time and they were essential for getting around the country. I'll explain the importance of tour guides later in this post.
Egypt wasn't originally on the top of my bucket list, but it was one of the most incredible places I have ever been to. We were up early and on the go for the whole second part of our vacation and still didn't spend nearly enough time there to see everything this country has to offer. Keep reading for things to know when traveling to Egypt.
Itinerary
We packed a lot into 3 days. See my post on the perfect Egypt Itinerary for more details on all the sites you must see.
Upon Arrival
You do need a Visa to get into Egypt; it's only about $25 USD. This can be purchased ahead of time or you can get it upon arrival. We arranged a driver to take us from the airport to our first hotel and he was able to help us get our Visa's before leaving the airport. Making arrangements ahead of time is important for traveling to Egypt.
When you get to Cairo, keep an open mind. Experiencing another culture can be both fascinating and overwhelming at the same time. The streets of Cairo are busy at all hours of the day and night. The rituals, insane traffic, food and animals in the streets left me feeling flustered at first. I was relieved to find that the people were very welcoming and kind. They wanted to ensure we had a good experience in their country. By the end of our stay, we all had a new appreciation and understanding of Egyptian culture.
Hotels
We did a lot of traveling around the country so we stayed in a variety of places including independently owned hotels, chain hotels and an all-inclusive resort. The first night was at an independent hotel in Cairo (wish I could remember the name). It wasn't what we expected, but it was part of the experience. The view was incredible; you could see the pyramids right from our room. Staff members were very accommodating. Even though we showed up around 2 am, they brought our bags to our rooms and served us welcome drinks. When we arrived at our hotel, you would have thought it was the middle of the day because the streets were crowded with people just going about their day.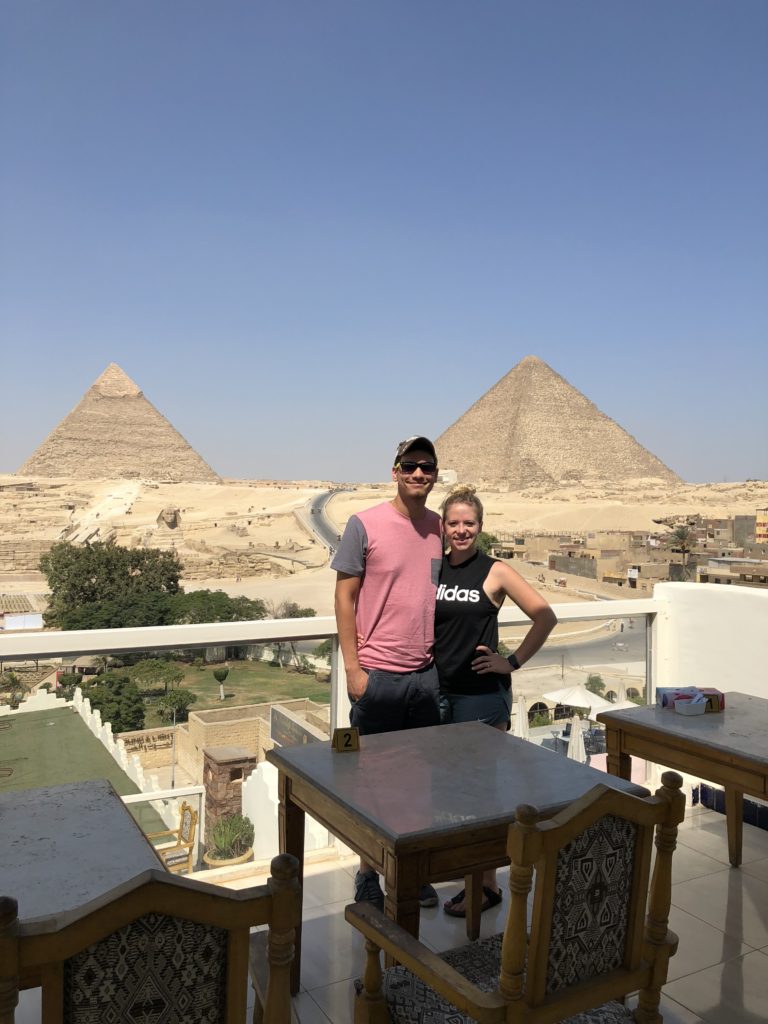 In Luxor, we stayed at the Pavillion Winter Luxor Hotel. We really enjoyed our stay here. The hotel had a fantastic buffet in the morning. The rooms were clean and the staff was friendly and helpful. There was an outdoor patio area and pool with bar tenders until late at night. We spent a few nights sitting by the pool with drinks just talking about all the incredible things we saw that day. I would definitely recommend this hotel if you are looking to stay in Luxor.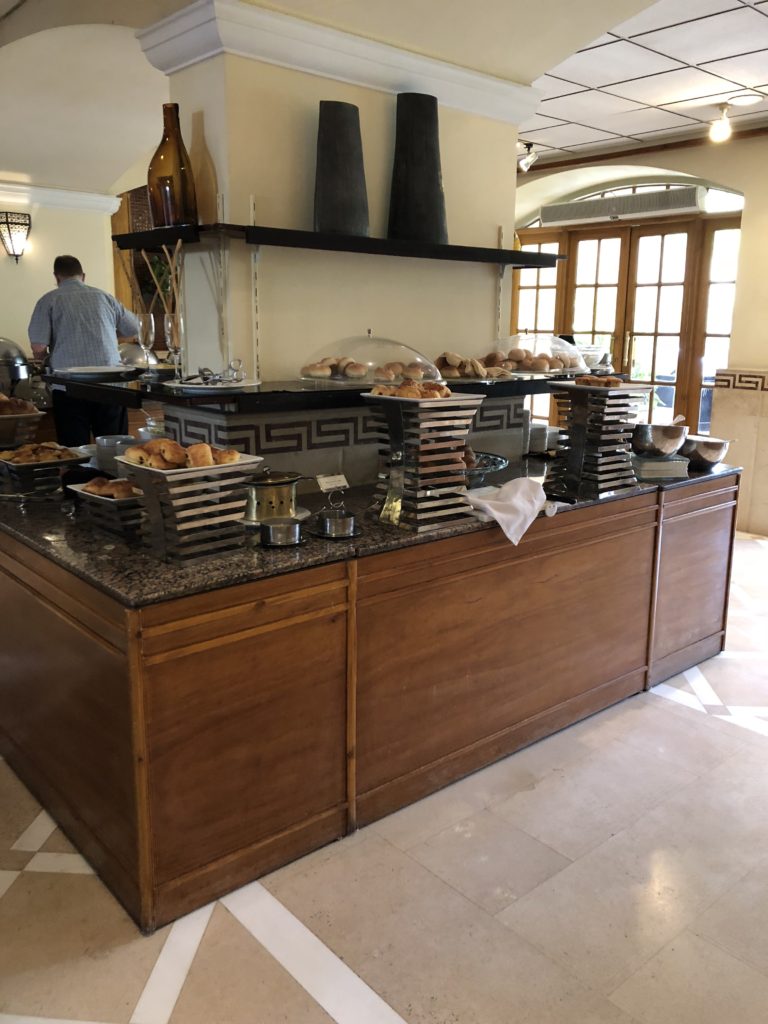 Chain Hotel
We stayed one night at a Holiday Inn Express and if you have ever stayed at one, they all look the same. We stayed here mostly for the wifi and air conditioning. If you are the type who prefers a chain hotel, then this is for you! The rooms were very comfortable and clean.
All Inclusive Resort
For our last night in Egypt, we opted for an all-inclusive resort to relax before our long flight home. Also, it was less than $50 American dollars for the one night per person. We took this time to relax, eat, drink and enjoy the ocean. The resort we stayed at was called Giftun Azur Resort. The resort had several restaurants and bars that we enjoyed all day. There were outdoor swimming pools as well as the ocean and plenty of beach chairs. We were there for less than 24 hours because we had to catch our flight home.
Food
I'll admit, we weren't very adventurous with the food here because some members of the group had sensitive stomachs. We did pack ciprofloxacin just in case! Most of the time, we tried to stick to food that we could see being prepared or vegetarian options. I regret not doing more research on food before we went. My favorite part was going into the local bakeries for some fresh pita. I highly recommend stopping into a bakery because #1 they smell amazing and #2 the fresh pita is unlike any I have ever tasted. Although the streets can be busy and congested, finding a bakery is totally worth it!
Bathrooms
One tip I did want to mention when traveling to Egypt, is that you may have to pay to use the public restroom. We always kept some change and small bills in our pocket for this occasion. Sometimes there are attendants at the bathrooms and you have to pay for toilet paper. We knew this ahead of time and packed a small roll of toilet paper in our bags (because what you pay for is not enough). On occasion there were no bathroom attendants, but there was no toilet paper in the stalls, so this came in handy once or twice. When you are traveling to Egypt, you don't want to go without a spare roll of toilet paper.
Tour Guide and Driver When Traveling in Egypt
You guys I cannot stress this enough – it is probably my number one tip for traveling in Egypt. HIRE A TOUR GUIDE. These tour guides were essential when it came to navigating around the cities. They helped set up drivers, destinations and tours. They translated, helped us buy snacks at the store, bartered with vendors at the market and made getting around so much easier. Not to mention, they were also incredibly knowledgeable about their country and it's history. Their English was impressive. The tour guides took us around the pyramids, the sphinx and to the Valley of the Kings. They also took us to the museum and taught us about history and art. I was fascinated the entire time. We hired a private tour guide and driver because we had eight people in our party. The company we went through was called Timeless Tours and I highly recommend them. Other companies offer group tours. We really appreciated our guides for both Cairo and Luxor. I also wanted to mention, it is important to tip your tour guide and drivers. Plus they deserve it! Traveling in Egypt will be a much more enjoyable experience for you, if you hire one.
What to Wear
Do a little research for each city before traveling in Egypt because clothing choices can be important. You want to be respectful, but it is also extremely hot. Most people wear modern clothing. I didn't wear anything special when we were just traveling around the city. It is a good idea to cover your ankles, shoulders, etc. at religious sites.
Prepare yourself for the markets
The markets can be very overwhelming because there are so many people and the vendors can be persistent. This happens in many tourist areas in other countries I have traveled to. The markets are definitely an experience. We did do some shopping while we were there, but I am so thankful that we brought our tour guide with us. Not only did he help translate, but he also knew when sellers were trying to overcharge. Vendors at these markets can get a little pushy when trying to make a sale so you have to just be cautious. Our tour guides told us to try not to make eye contact or politely ignore the vendors unless you wanted to be swarmed by salespeople. Most of the time we could politely say no, but there were some instances where you just had to ignore it and keep walking. We liked being able to see people's handmade products and did purchase a few souvenirs. You can find some incredible things at these markets.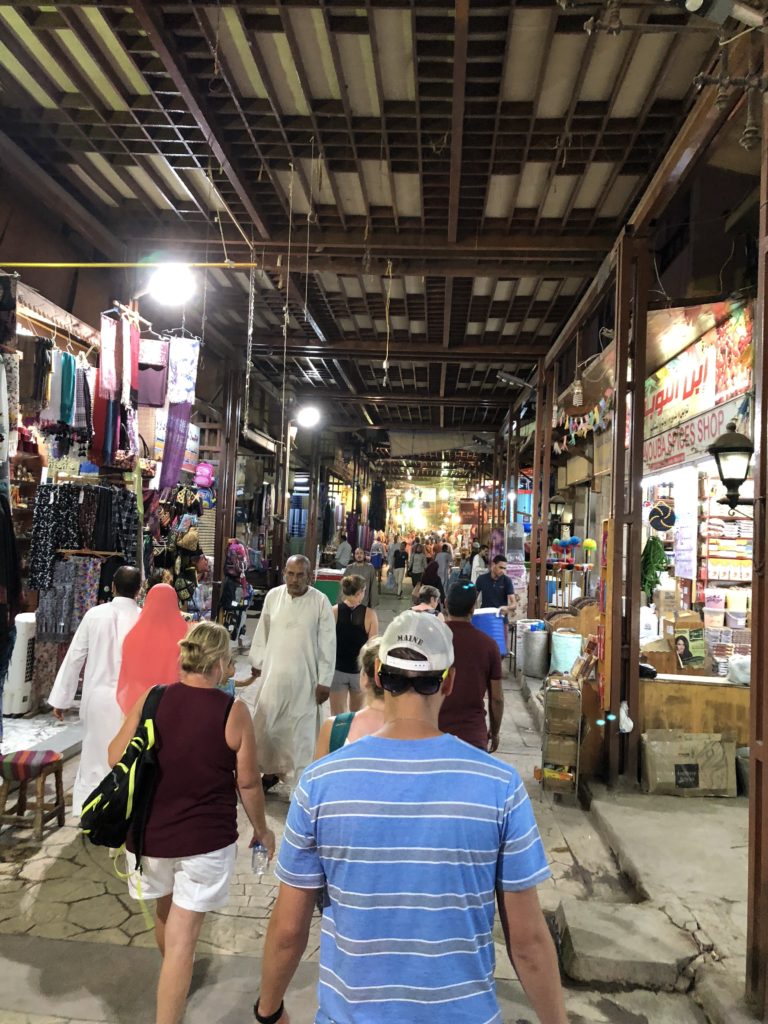 If you love adventure and history, than I highly recommend booking a trip to Egypt. The country has so much to offer. If you book your stay for long enough, you can make time for both adventure and relaxation. My family and I had an incredible experience and I would love to go back.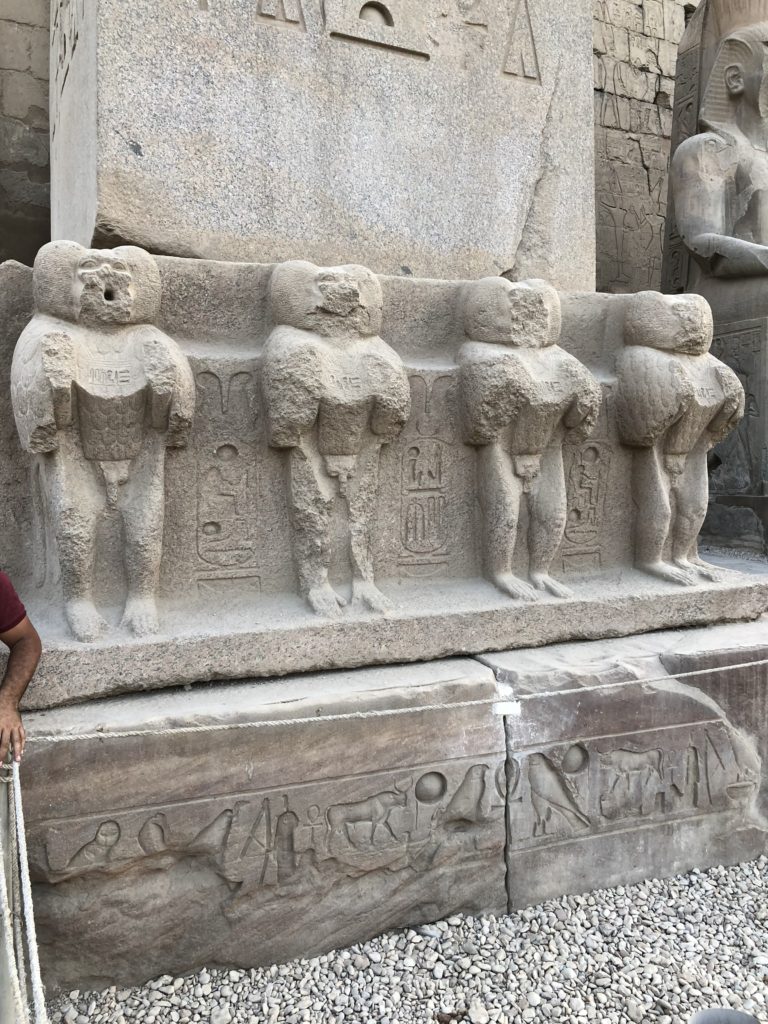 Planning a trip to Egypt? Save this post for later!