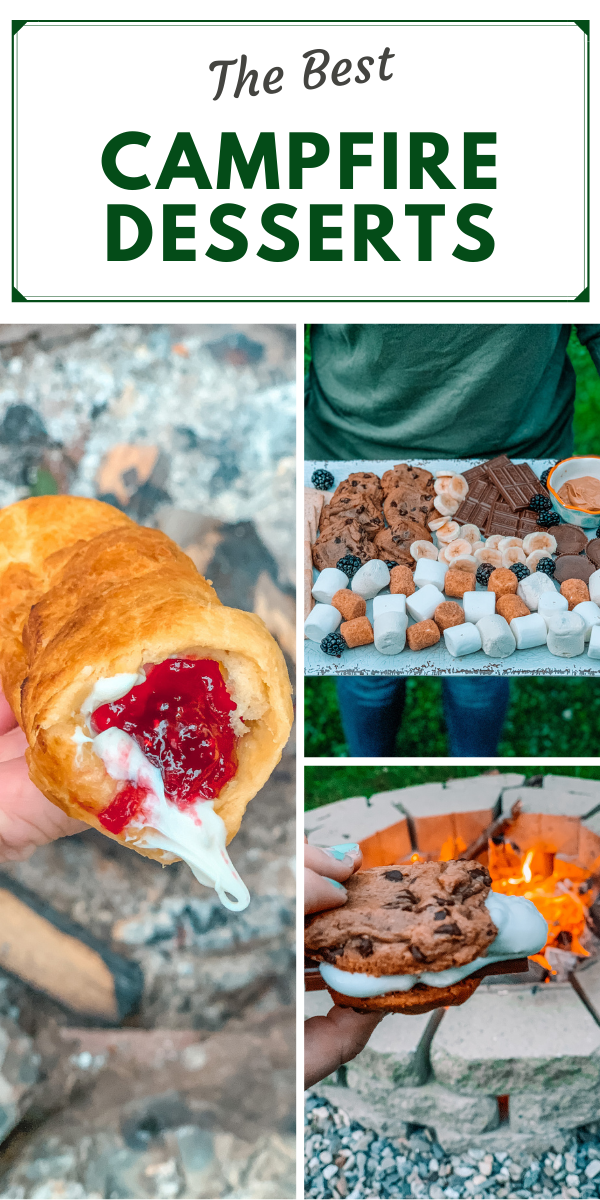 Now that summer is finally here, I am ready for s'mores! Whether it is a fire in your backyard or a weekend camping trip, you can be sure to find me making some of my favorite camping dessert recipes.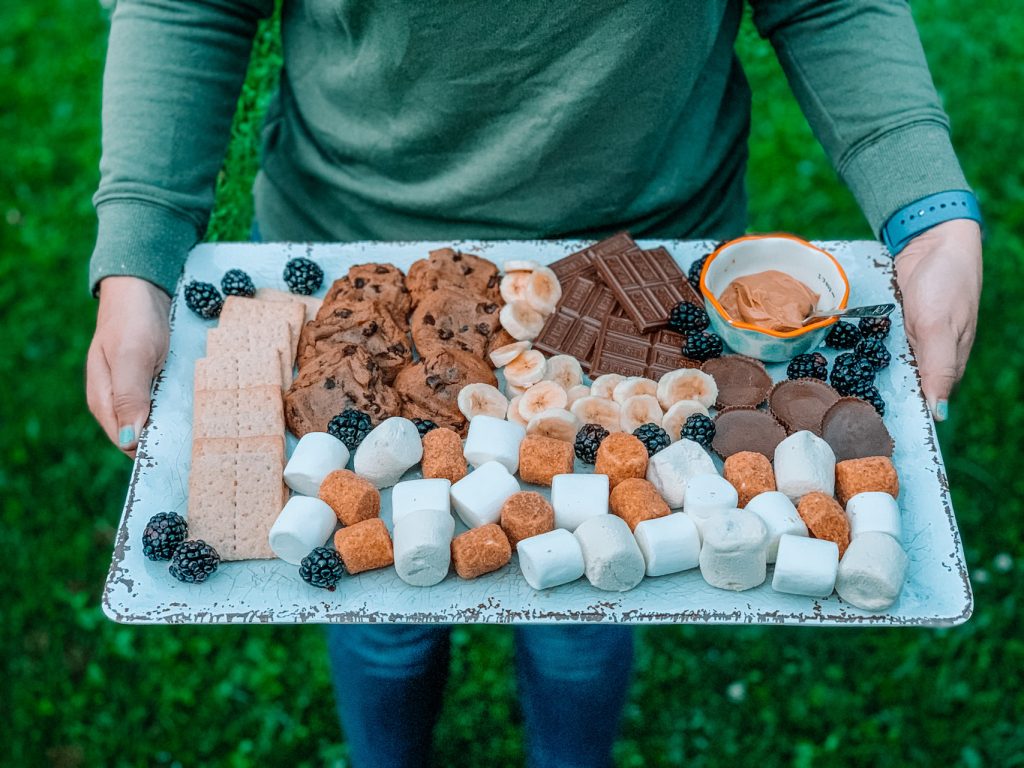 Campfire Eclair
This is a traditional camping dessert recipe in my family. In order to make these eclairs you will need to make your own eclair sticks. Head to the craft store and grab a one inch round wooden dowel and a quarter inch wooden dowel. Cut the larger wooden dowel to be about one foot long and drill a 1/4″ hole through the bottom. Put the smaller wooden dowel in the hole and secure it with glue. This will be your eclair cooking stick.
Ingredients
Can of cresecent rolls
Vanilla pudding
Chocolate frosting
Aluminum foil
Eclair stick
To make the eclair, smush together two crescent roll triangles so they make a rectangle. Wrap the end of the dowel with aluminum foil. Then wrap your crescent roll around the foil on the end of the dowel. Make sure to close up the end. Slowly cook the crescent roll over the fire. Once it is cooked, fill the middle with vanilla pudding and top with a strip of chocolate frosting!
Alternatives: Fill will vanilla frosting and top with jelly to make your own campfire bismark. Or if you aren't into sweets, cook a hot dog and put it inside the crescent roll "bun".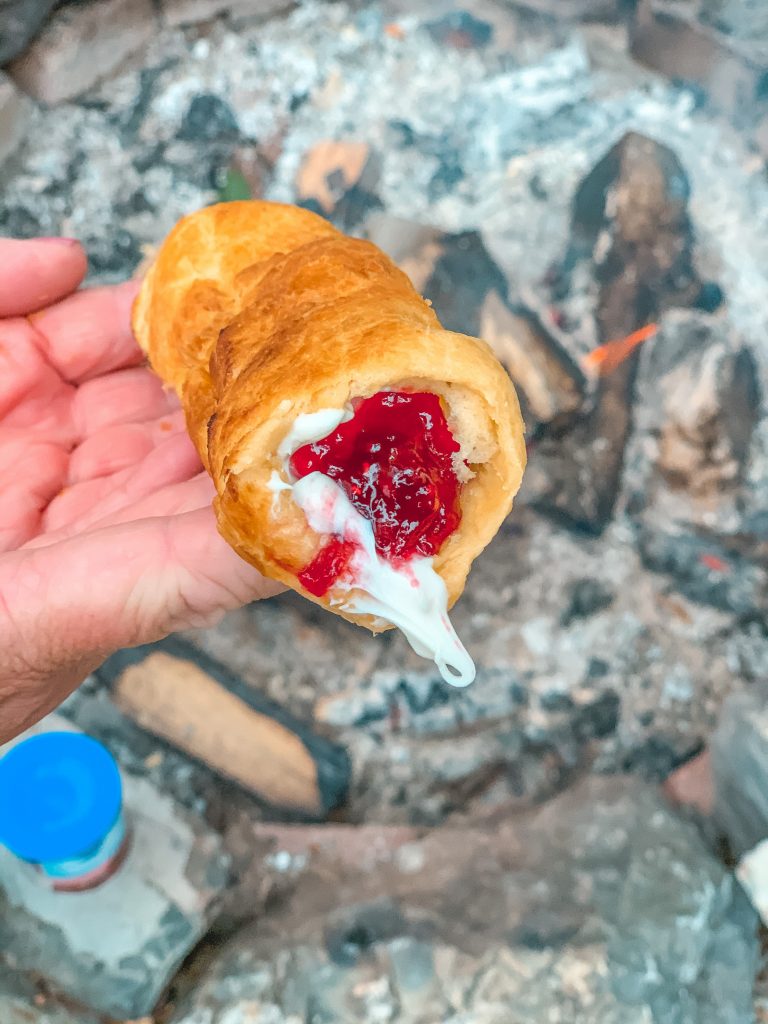 Gormet Smores
Trade in your graham crackers for chocolate chip cookies and make yourself the tastiest s'mores you've ever had. Use any kind of cookie you can think of!
Ingredients
Chocolate chip cookies (homemade or store bought)
Marshmallows
Hershey's bars or your choice of candy (I like Reese's)
Cinnamon Roll
I LOVE cinnamon rolls from a can. Cooking some cinnamon rolls over the campfire makes for a great addition to your camp site breakfast. You can roll them up and stick them on the end of your marshmallow sticks or use your eclair sticks to make a cinnamon rolls twist. If you are using a marshmallow stick, be sure to use one where the prongs are close together.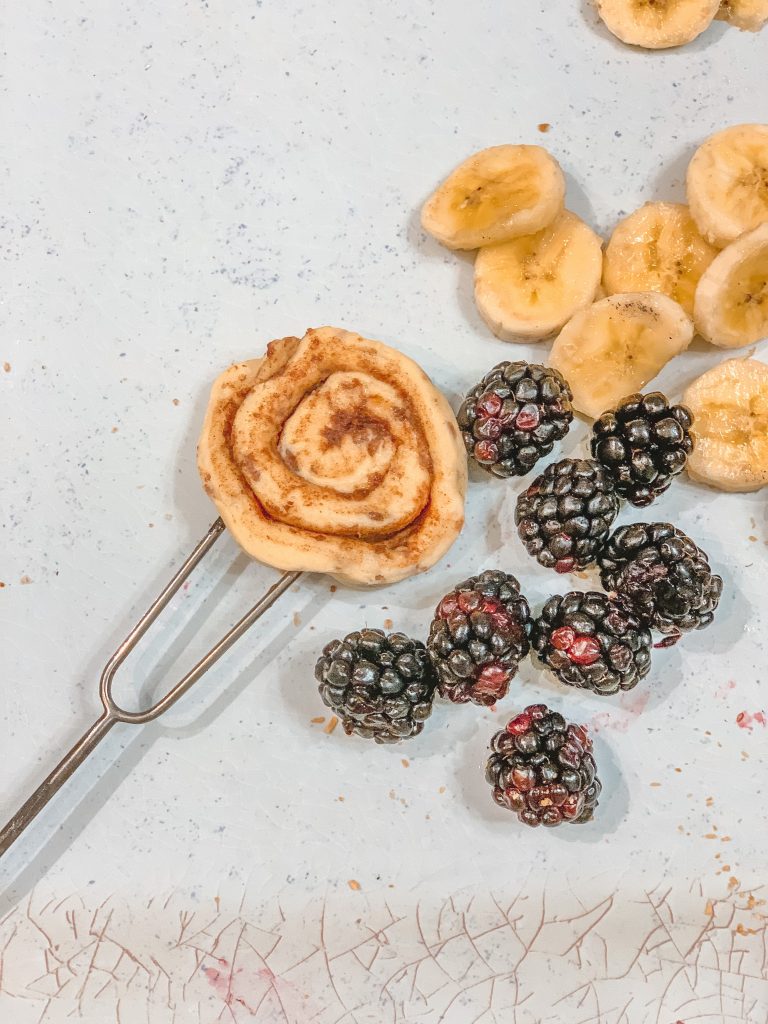 Ingredients
Can of Cinnabon cinnamon rolls
Eclair stick or marshmallow stick
S'mores Nachos
You can't make this camping dessert recipe on a stick, but it is even easier to make. Grab a disposable aluminum pan and add your graham crackers as the chips, then add marshmallows, chocolate bars and whatever other toppings you would like. This would be great with melted peanut butter, bananas, strawberries or candy bars. Melt over the fire until gooey and enjoy!
Ingredients
Disposable aluminum pan
Graham crackers
Marshmallows
Chocolate bars or candy bars
Topping Ideas: peanut butter, fruit, butterscotch chips, caramel sauce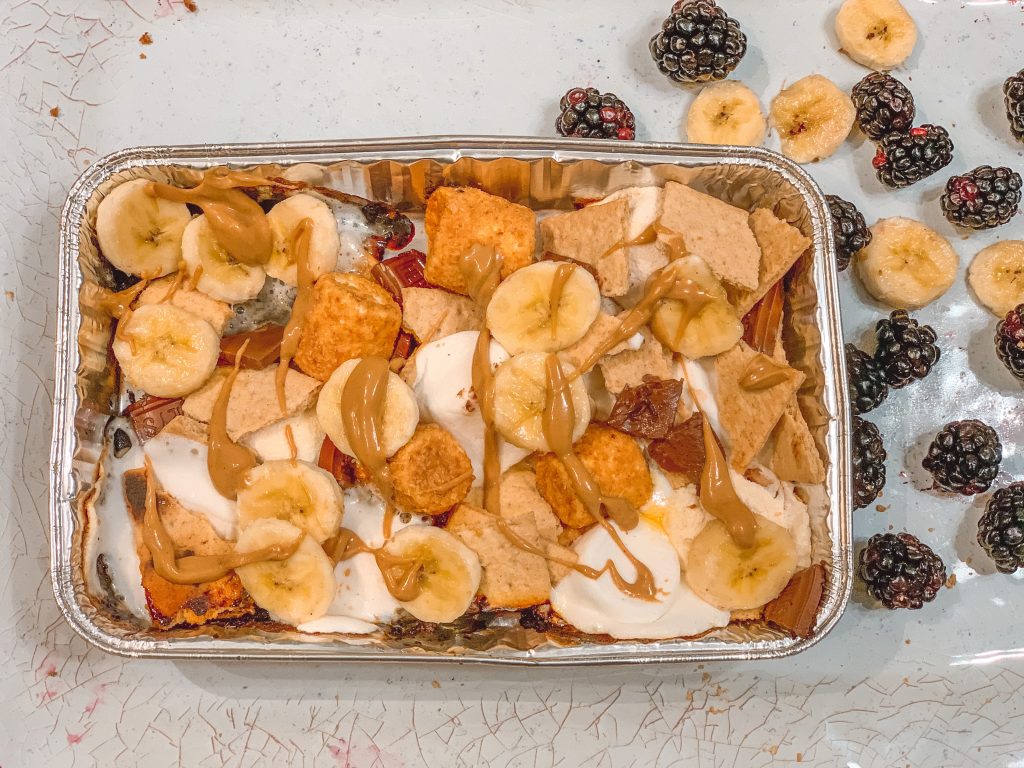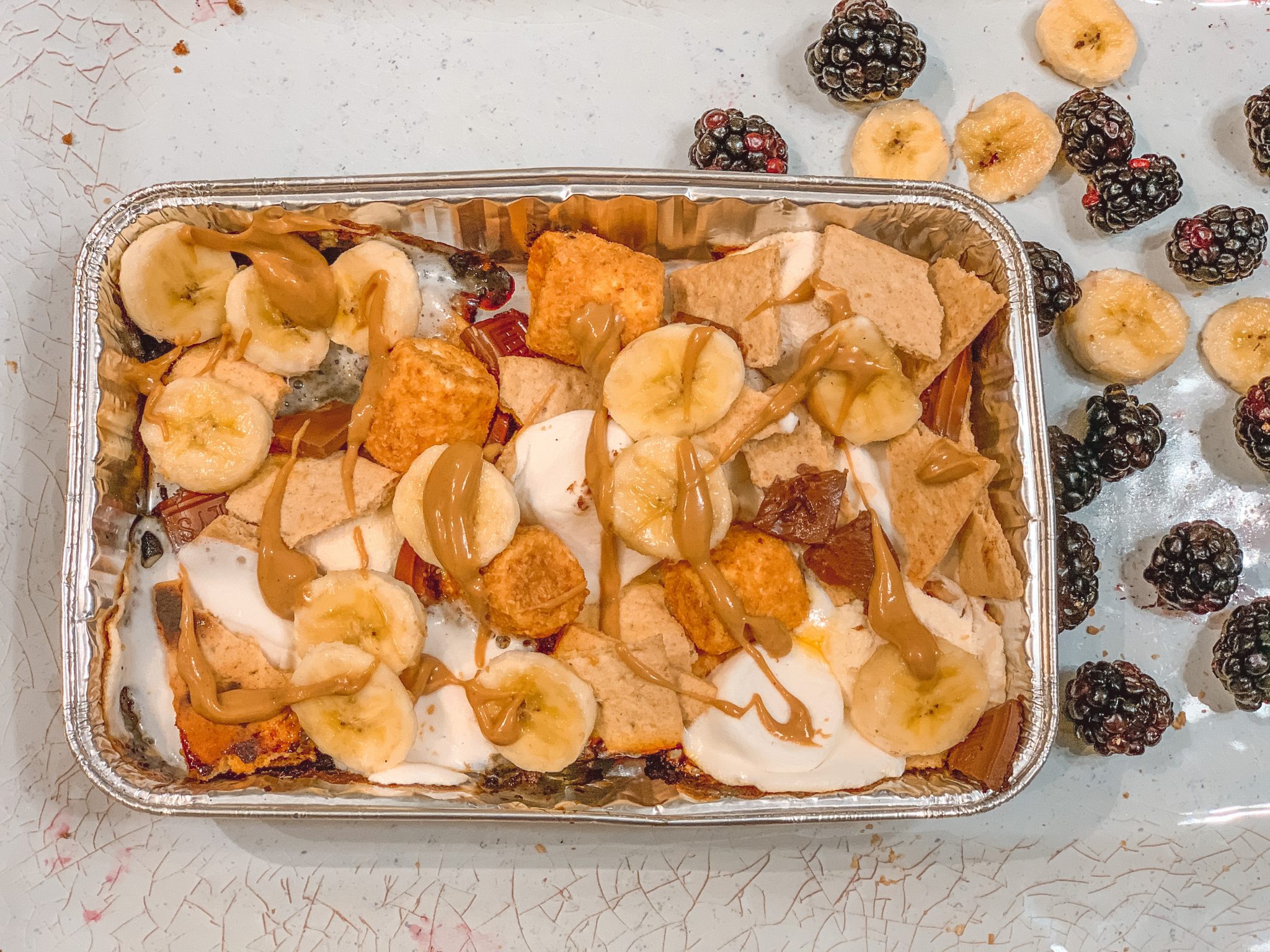 Campfire Cones
This is similar to the campfire nachos idea, but these are individual. Grab a waffle cone and fill marshmallows and your favorite toppings. These are great with chocolate, peanut butter, butterscotch chips, fruit and candy bars. Wrap it all up in tin foil and melt it over the fire. You may need to eat it with a spoon!
Ingredients
Waffle cones
Aluminum foil
Marshmallows
Chocolate
Fillings of choice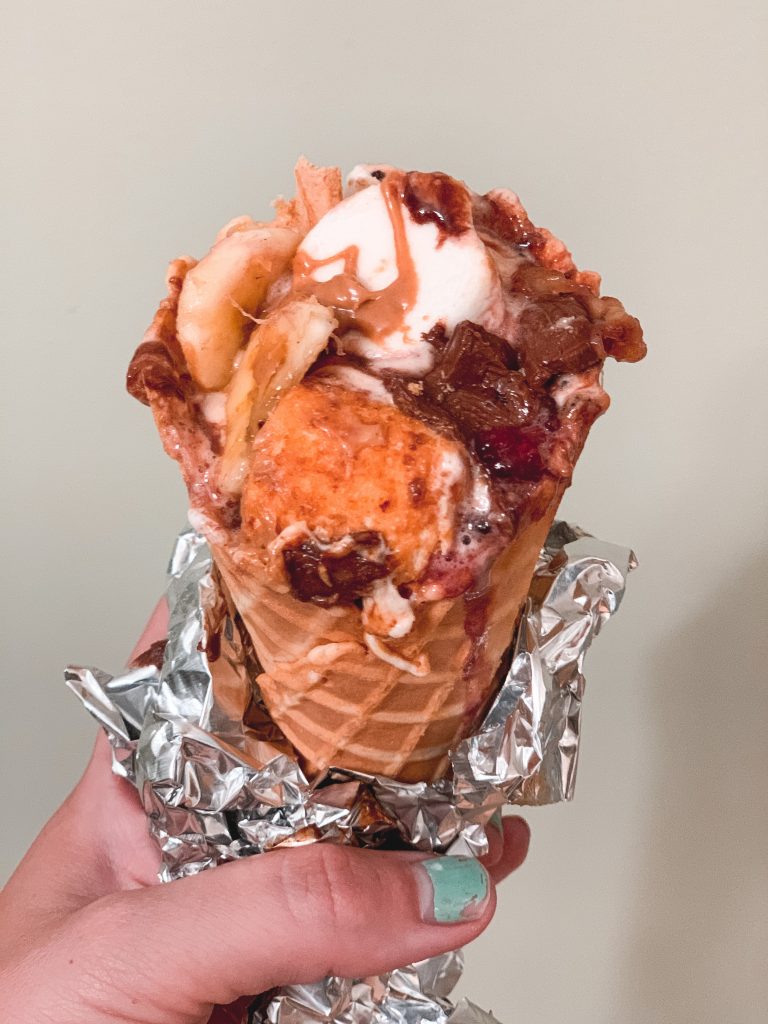 Campfire Charcuterie Board
When you have company over and you are hanging around the fire, a campfire charcuterie board will allow everyone to make their own s'more just they way they like. You can provide an assortment of graham crackers and cookies. Display an assortment of fillings, like candy bars, fruit and spreads. You can also get a variety of marshmallows. You can get marshmallows in a variety of shapes, I like the big puffy squares. When I want to switch things up, I like to use toasted coconut marshmallows! These are traditional marshmallows covered in toasted coconut. They also make chocolate filled marshmallows where the inside chocolate bar melts as it get toasted over the fire.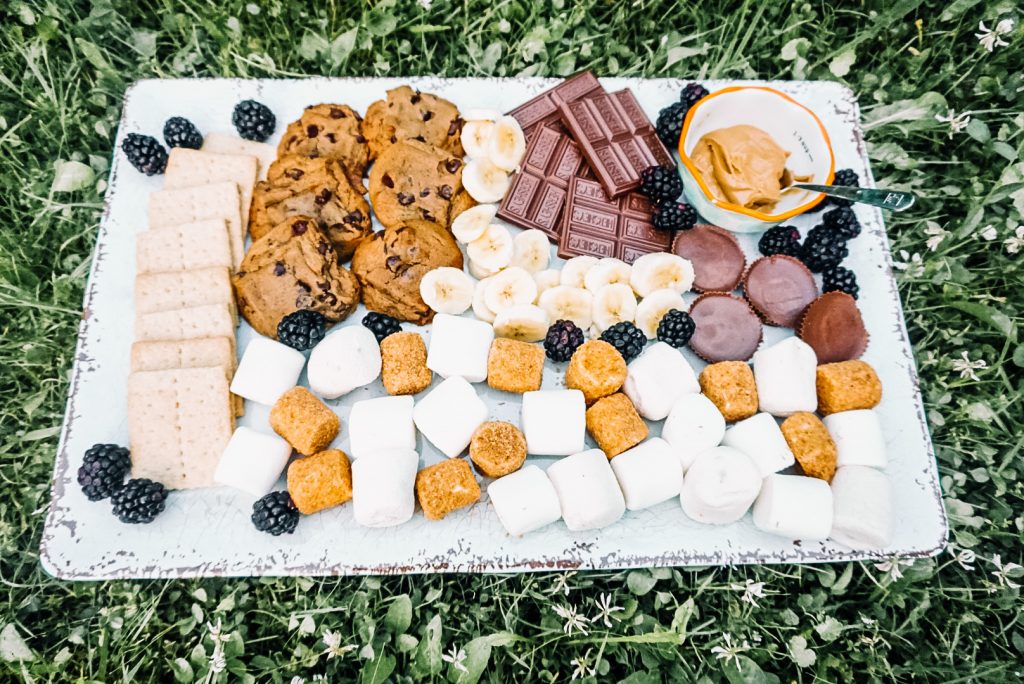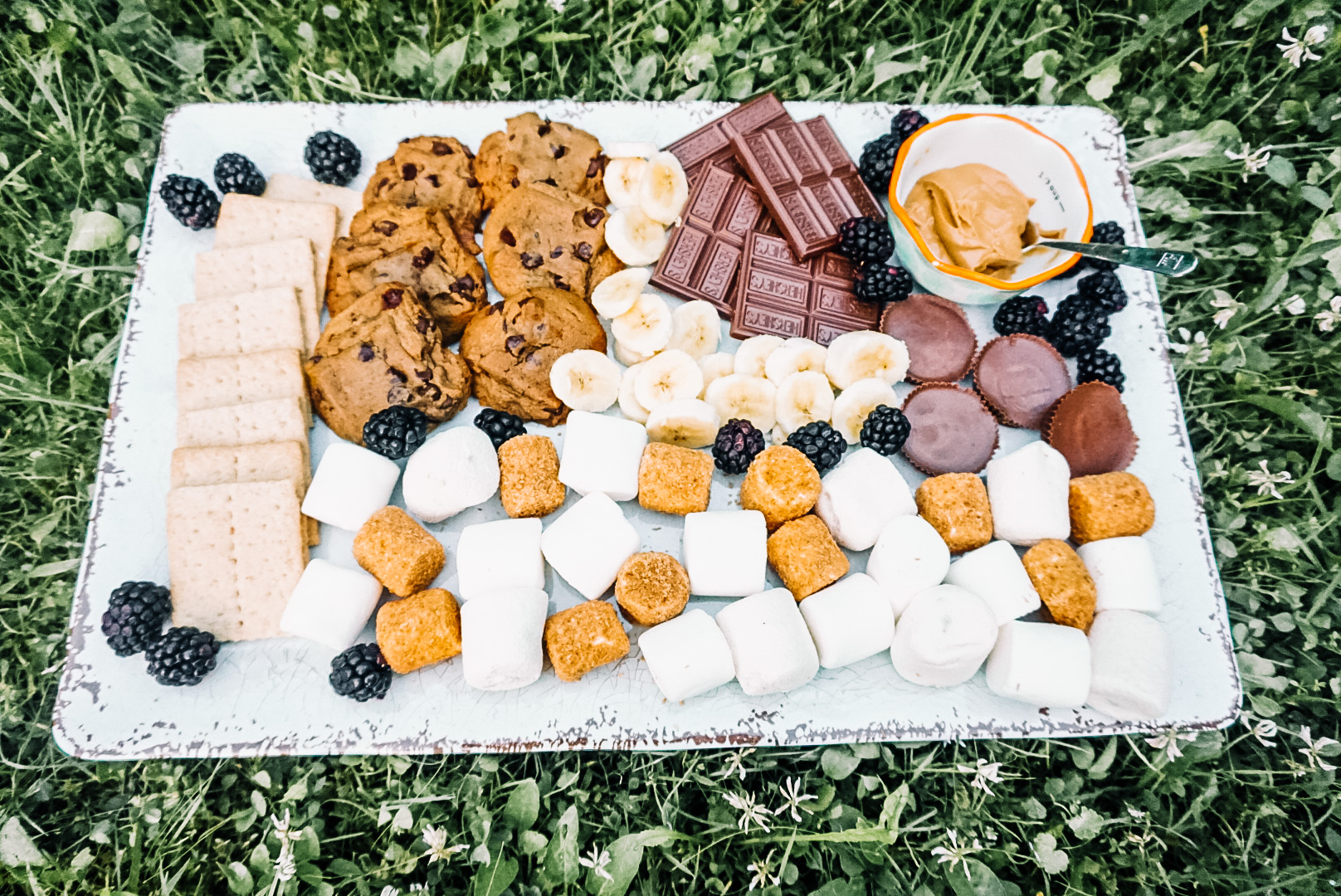 Having a campfire with friends is one of our favorite things to do in the summer. I hope you try out one of these fun camping dessert recipes and let me know what is your favorite!
For other camping related posts, check out my essential camping gear list and my camping food checklist!
Save this post for later!