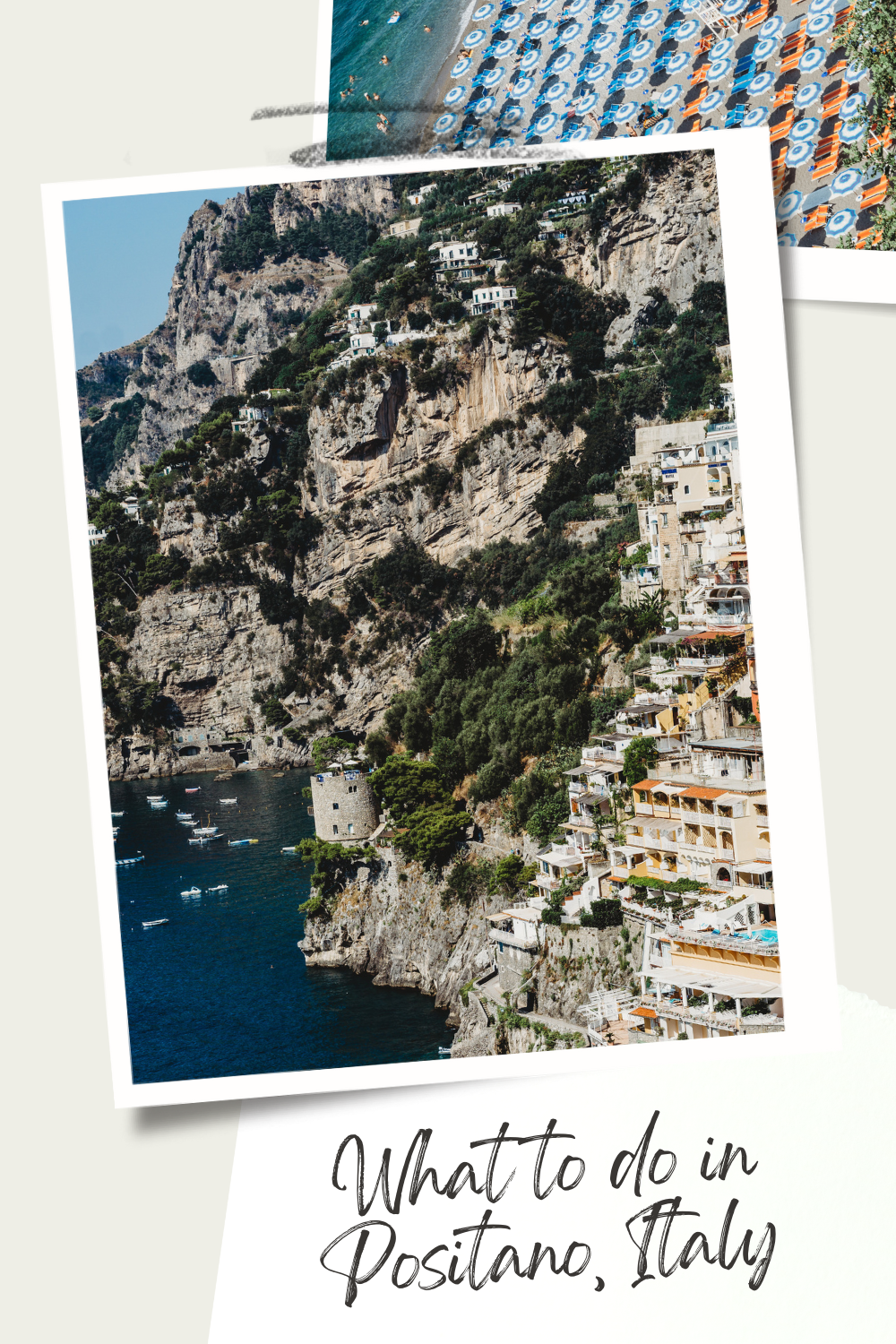 The Amalfi Coast is a dream travel destination. The houses built into the cliffs are like something on a postcard. It really is as beautiful as all the photos. Visiting the Amalfi Coast has been on my bucket list for years and we finally made the trip for our honeymoon! The most popular cities along the Amalfi Coast include Amalfi, Positano, Sorrento, Ravello, Praiano just to name a few. You can drive along the beautiful coast through the winding roads and visit several different cities along the way.
It was a tough decision, but we chose to spend our week in Positano. We found a beautiful boutique hotel with an ocean view and it was everything I had wanted. There is plenty to do in Positano if you are staying for a week or just a long weekend. I decided to put together a list of what to do in Positano, Italy so you can plan your trip!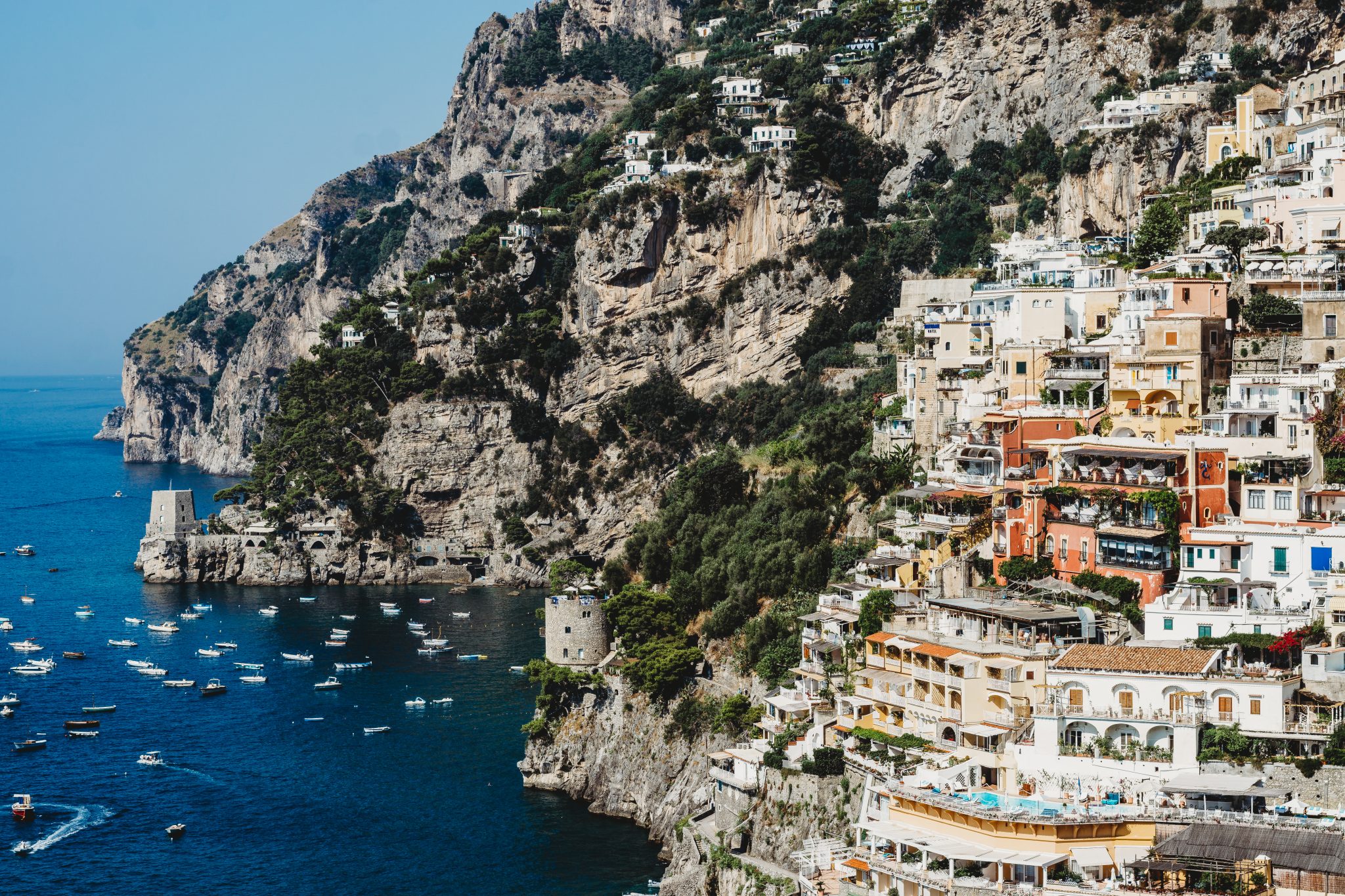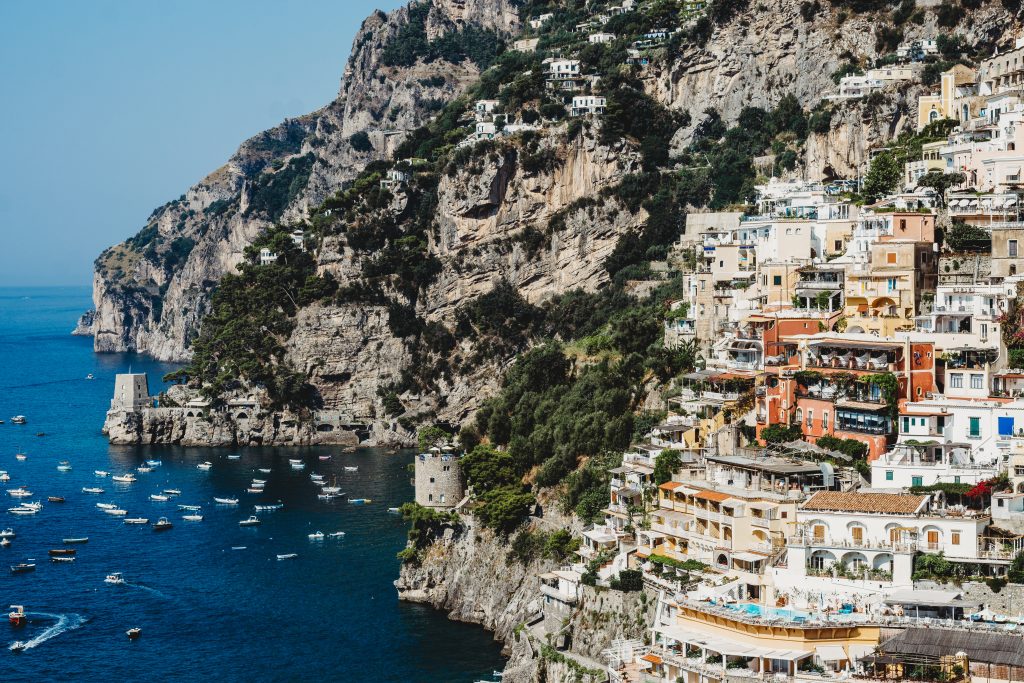 Traveling to Positano
Before you decide on what to do in Postiano, Italy you should figure out how you are going to get there. There are several ways to get to Positano, but I will warn you it is not necessarily easy. In fact this was the most difficult/stressful part of our entire trip. I found this post super helpful when planning our trip. We decided to book a private transfer from the airport in Naples to our hotel in Positano. This was the most expensive option, but it was the fastest and the easiest and we didn't want to waste any time. Other less expensive options include taking a ferry from Naples to Positano. The SITA bus is a popular option and probably the least expensive. Another option is to rent your own car. This would be the most convenient option for travel, but the roads are small and winding. You will also have to pay to park and your hotel may charge a fee for you to leave your car. Since we didn't have a lot of time in Positano, we decided to book a private transfer and we are so happy that we did.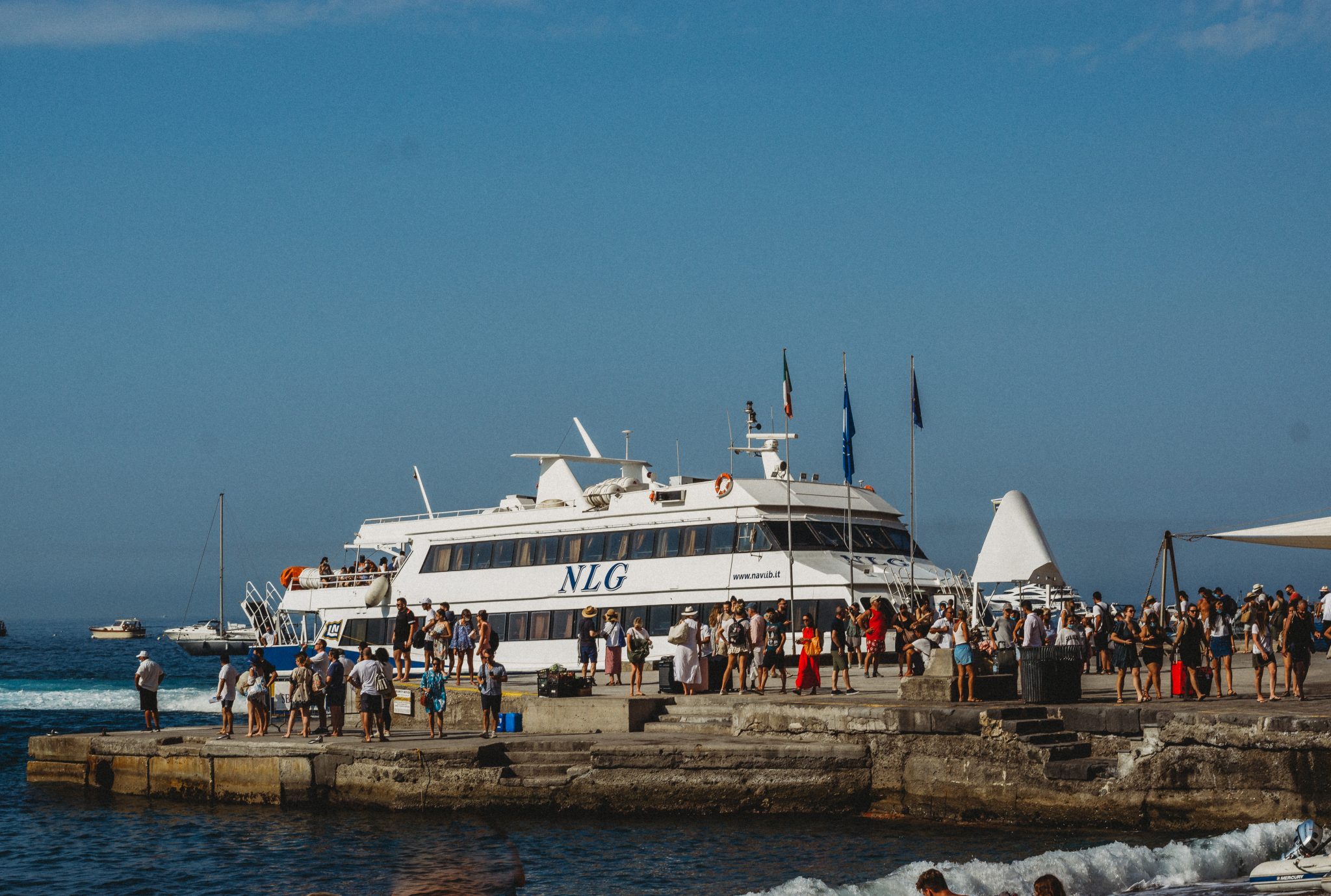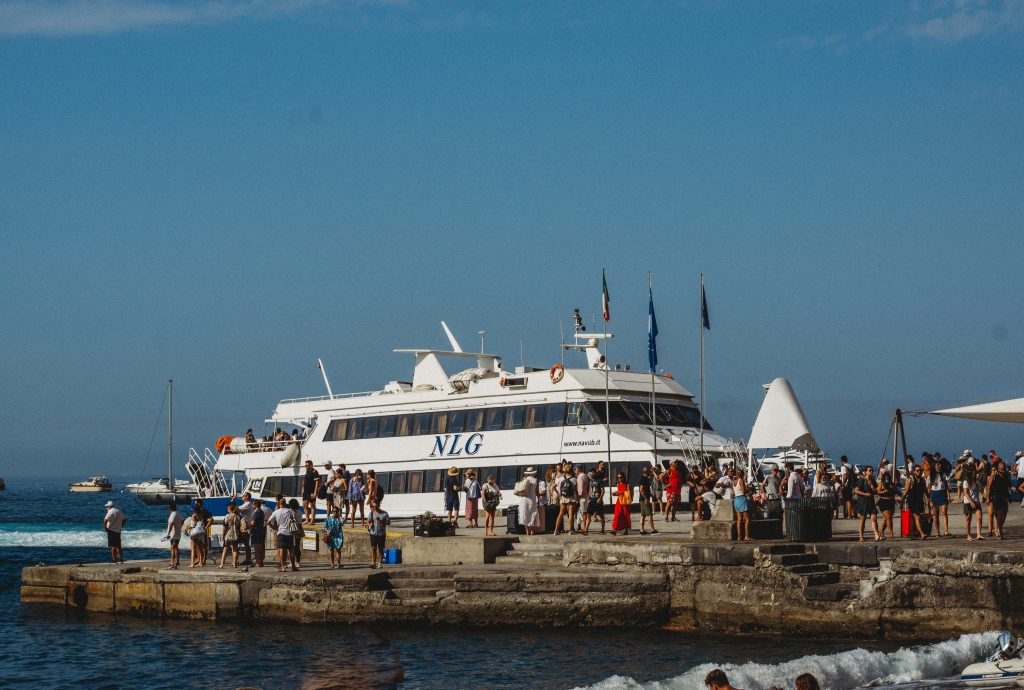 It is worthwhile to see more of Italy on your trip to Positano. We stayed in Milan for night before flying to Naples. If you are looking for some things to do in Milan. Check out my post on What to do in Milan, Italy in 24 hours.
Places to Stay in Positano
The boutique hotels in Positano are absolutely stunning. There are lots of places to stay, but they book up quickly so plan your stay in advance. We went in August which was the peak of tourist season. The hotel prices were a little higher than the off season. We stayed at hotel Conco d'Oro and we were so please with how friendly and helpful the staff were. They helped us book our private transfer, carried our luggage up the winding staircase, helped us make dinner reservations, showed us where to buy ferry tickets and answered all of our questions. We really had a great experience here.
What to do in Positano, Italy
Beaches
There are two major beaches in Positano. Spiaggia Grande is the most popular beach and can be the most crowded. If you don't mind traveling a little farther and don't mind a few stairs, head to Fornillo beach to avoid the crowds. Fornillo beach is just as beautiful with great views. Be prepared to pay to rent a beach chair when you get to the beach. We paid about 20 euros each for a chair for the day. You will want to get there early because the spots fill up quick. Fornillo beach was not far from our hotel so we spent the whole day just relaxing and enjoying the sun. There are restaurants and snack bars close by so you don't have to travel far to eat. The ocean was so beautiful and blue and the perfect temperature. Because it was about 90 degrees outside, the water just felt so nice.
Shopping
I could spend all day walking along the streets admiring the colorful houses, gorgeous flowers and the cutest shops. Along the road to the beach you will find lots of small shops and restaurants. We spent an afternoon just wandering in and out of shops along the street. If you get hungry while you are out and about, you can find some gelato, pastries, fresh fruit or stop for coffee. And if you are really feeling hungry there is endless pasta, pizza and seafood around every corner.
Buy Some Handmade Pottery
While you are out shopping, make sure you stop into some of the pottery shops. You can find these local shops all along the roads down to the beach. Many of the pieces are hand painted and unique. Make sure that you pay attention to the signs, some shops don't allow you to take photos.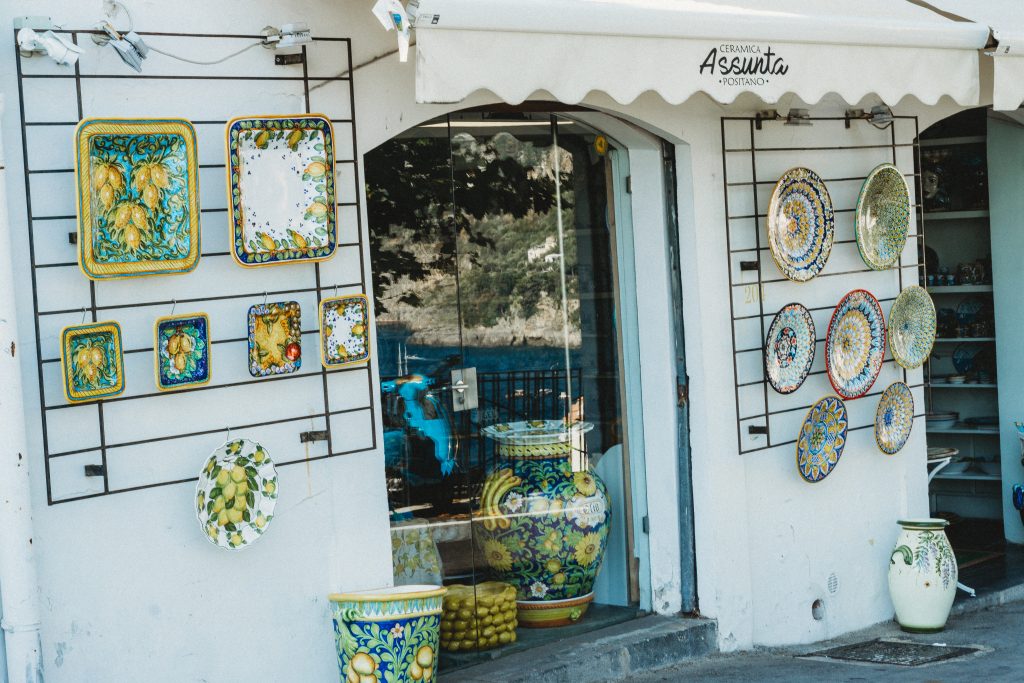 Local Handmade Sandals
Another neat place to check out are some of the local sandal shops. I went to a shop called Artigianato Rallo and purchased a pair of sandals that were custom made for my feet and I chose the style. I love that each pair of snadals made were unique to their owner. They were so kind in helping me pick out the style and the colors for my sandals.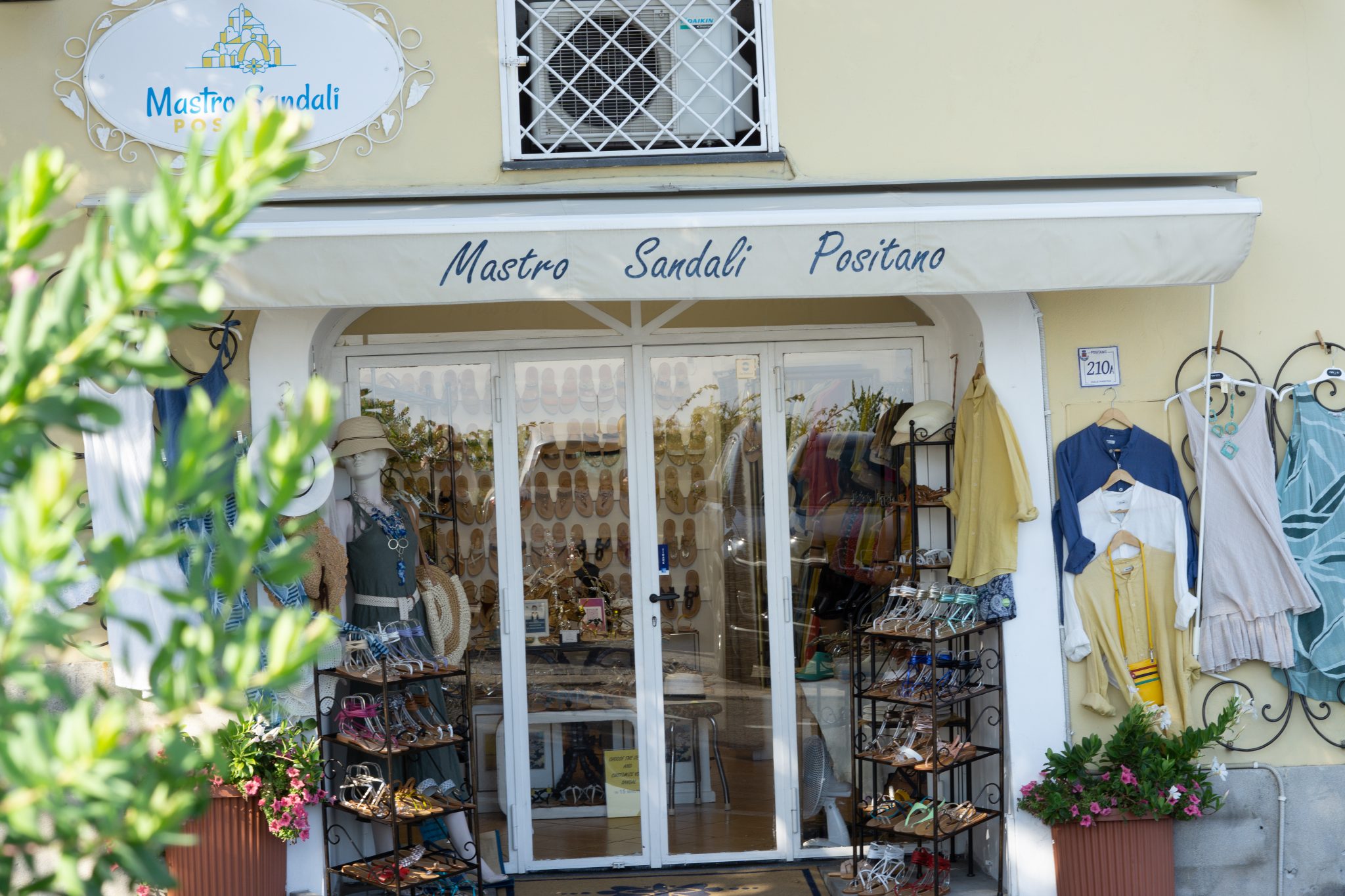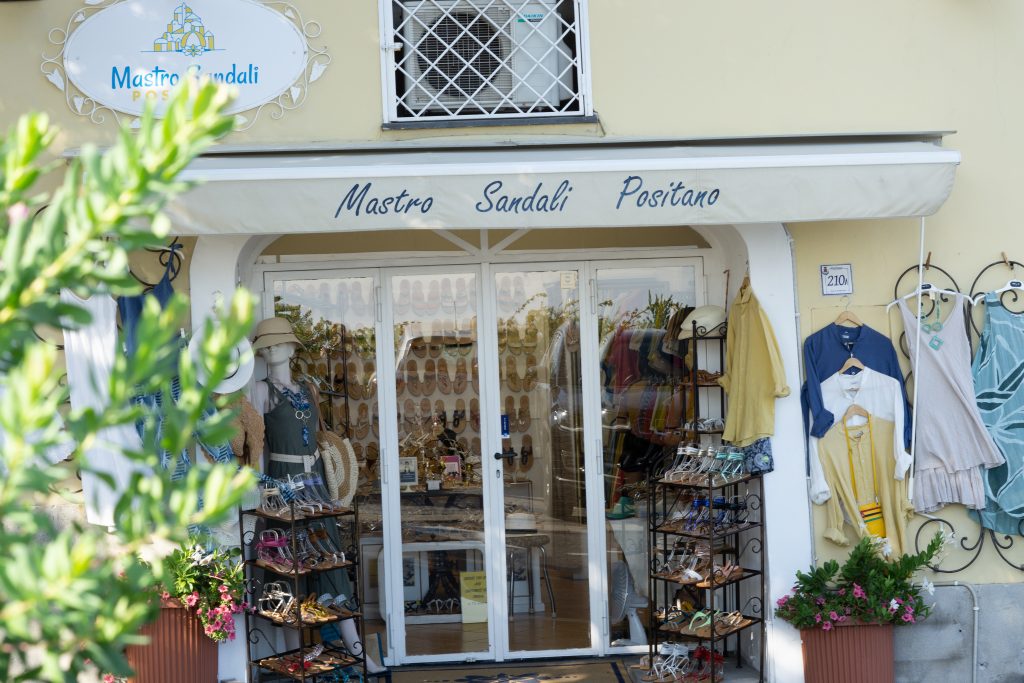 Drinks at Sunset
Watching the sunset in Positano should definitely be a part of your itinerary. There are many places to see the sunset, but the views from Hotel Poseidon and Franco's bar are some of the most popular spots. My go to drink was an Aperol spritz. The best part about being in Positano, is just being able to sit and relax with no agenda.
Ferry Ride to Capri
During our trip to Positano, we booked a ferry for a day trip to Capri. The ferry ride was about 30 to 45 minutes each way and costs 50 euros round trip. Capri was absolutely beautiful and well worth the trip. We took the train to the top of the city. At the top of the city there was high end shopping, tons of restaurants and beautiful views. Before we took the ferry back to Positano, we took the last boat ride out to the Blue Grotto and I highly recommend!
Fiordo di Furore
If you have a little more time to travel outside Positano, take a trip to Fiords di Furore. It is about a 50 minute drive from Positano, but the place looks spectacular from the photos. There are tall cliffs that lead straight down to the beach.
Positano has been one of my favorite trips to date and I will be sure to be back to visit the rest of the Amalfi Coast. I hope you found my list of things to do in Positano, Italy helpful in planning your trip. I would love to hear about your recommendations for the Amalfi Coast.
Save this post for later!