The Valley of Fire State Park is an incredibly beautiful destination to add to your Las Vegas itinerary. The park is only about a 45 minute drive from the strip making it an easy one day adventure. You can drive along the Valley of Fire Highway for scenic views, a slot canyon, petroglyphs and fun hiking trails. In this post, I will walk you through our day trip to the Valley of Fire from Las Vegas and give you all the details so you can plan a trip of your own.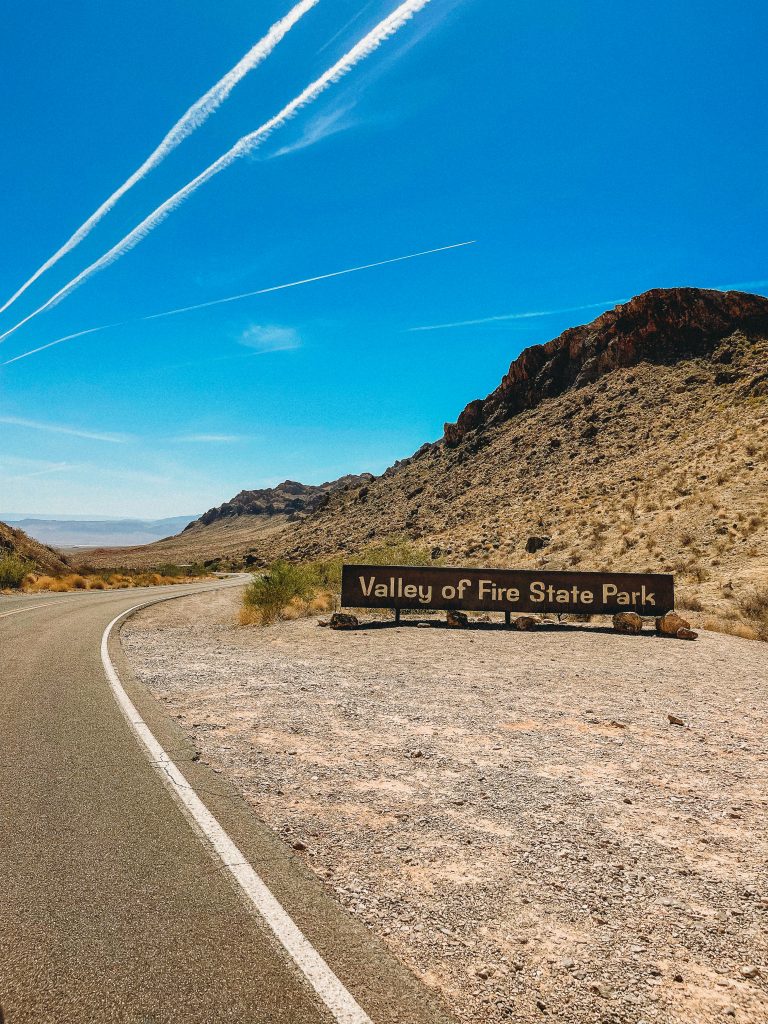 To be totally honest, I could have spent longer than a day here. I love hiking and this was my first time seeing canyons in real life. Make sure that you pack some water, snacks and make sure your camera is fully charged.
Preparing for the Valley of Fire
We traveled to Vegas at the end of May and the weather was already quite warm. The park is about a 45 minute drive from the Las Vegas strip. I would recommend starting your day early so you can get some hiking in before you melt in the heat. There is a $15 entrance fee for non Nevada residents and you will also want to grab a map of the park at the entrance on your way in.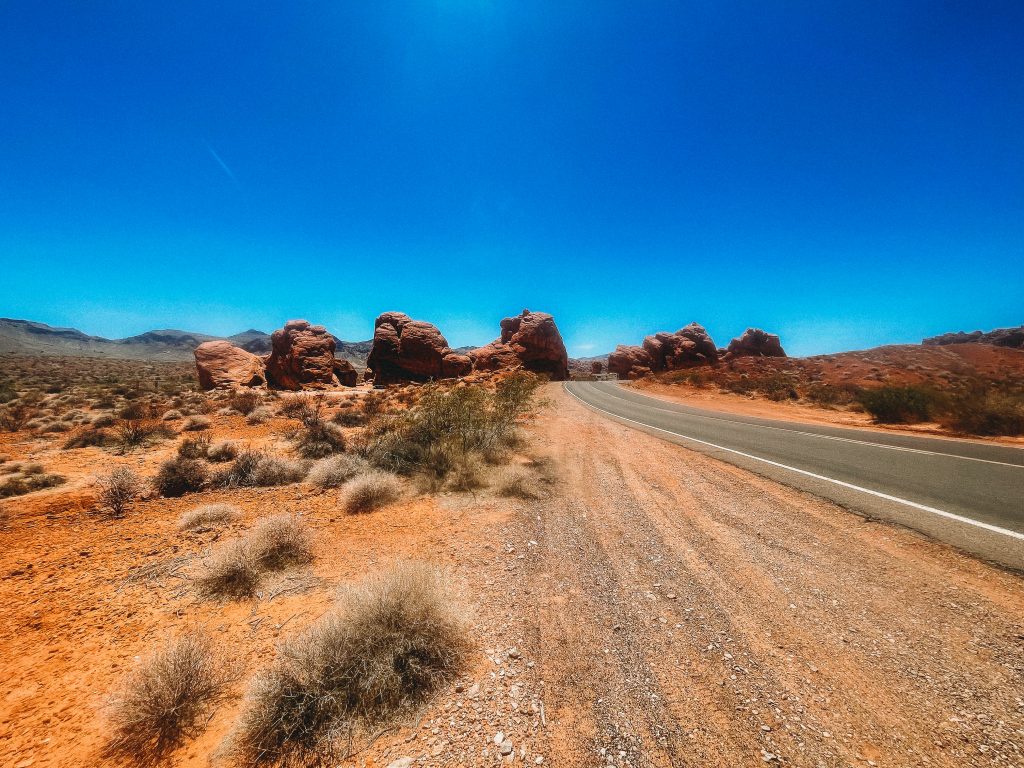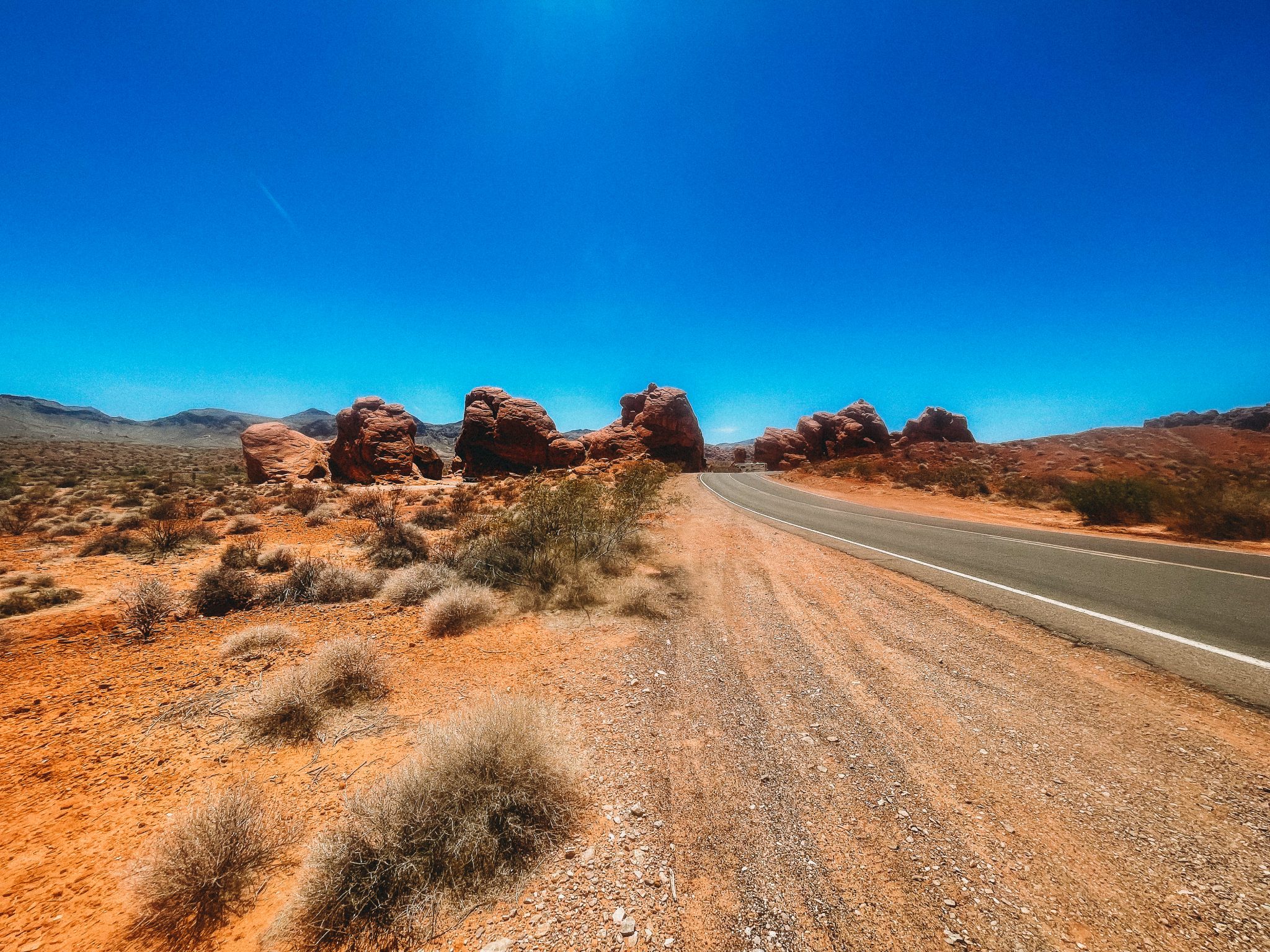 If hiking is not your thing, no worries! You can drive through the entire park and just stop and each site along the way. The two major routes through the park are the Valley of Fire Highway and Mouse's Tank Road. Along these two routes you can find entrances to trails, sites, overlooks and viewpoints. Some of the hiking trails are short and some can be as long as you would like to make them.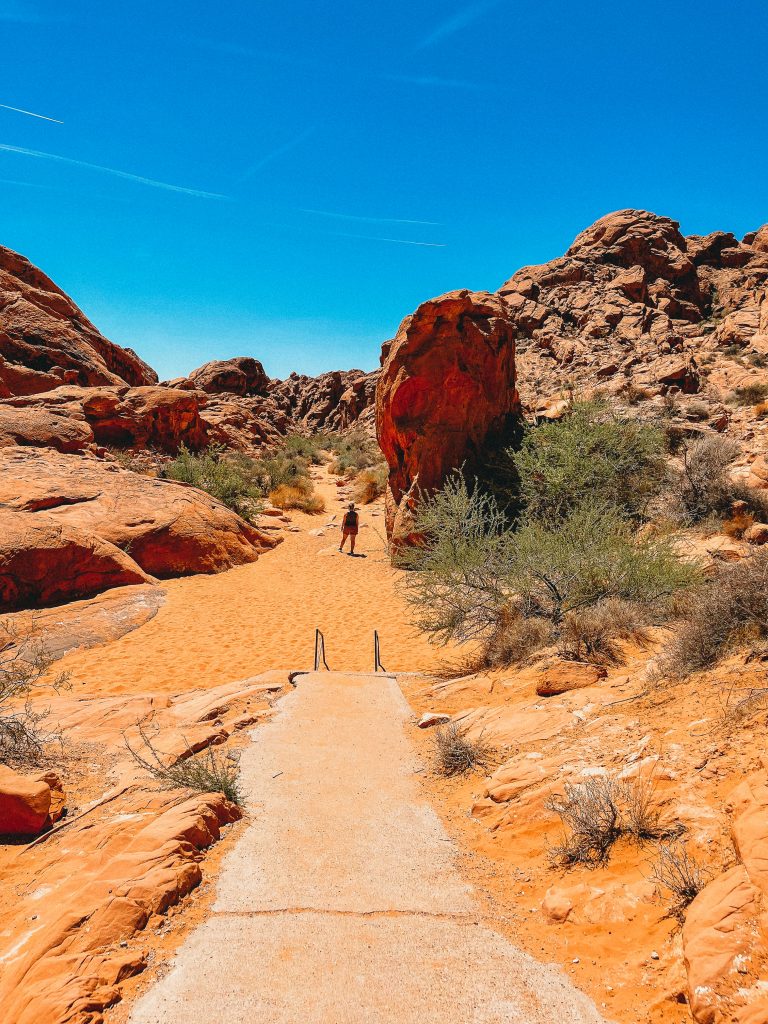 What to see in the Valley of Fire State Park
Even if you paid the entrance fee and never got out of your car I still think I would be worth your time. The landscape is unlike anything I have ever seen before. If you are heading to Valley of Fire State Park from Vegas, you will start at the West Entrance. Even the drive into the park is unreal. Once you come into the park you can pay the entrance fee and grab your map.
Beehives
If you are coming into the park from the west entrance, the beehives are the first site to see when you are driving along the Valley of Fire highway. This stop is mostly to jump out of your car, climb up to the rocks and take some photos. The beehives are rock formations that actually look like beehives. You can get some really cool photos from this spot.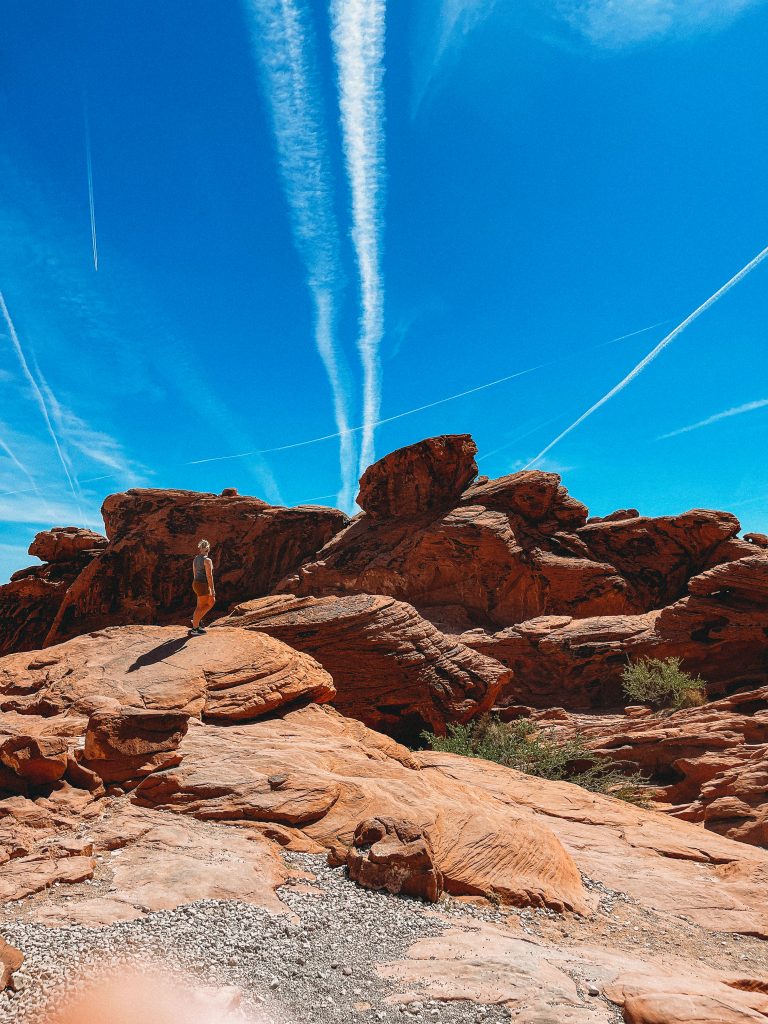 Petrified Logs
If you are short on time you can probably skip this stop. We stopped here quickly just to jump out and see the logs. These logs are evidence that the area was once forested. They are surrounded by a small fence so it is a little hard to see, but if you have extra time this is another cool stop.
Visitor's Center and Gift Shop
At the Visitor's Center, you can check on the temperatures for the day and see which trails to avoid. They also have some fun information about the park and can help you decide which trails to hike and which ones to skip. Once you have hit the Visitor's Center, you are now on White Dome's Road (Mouse's Tank Road).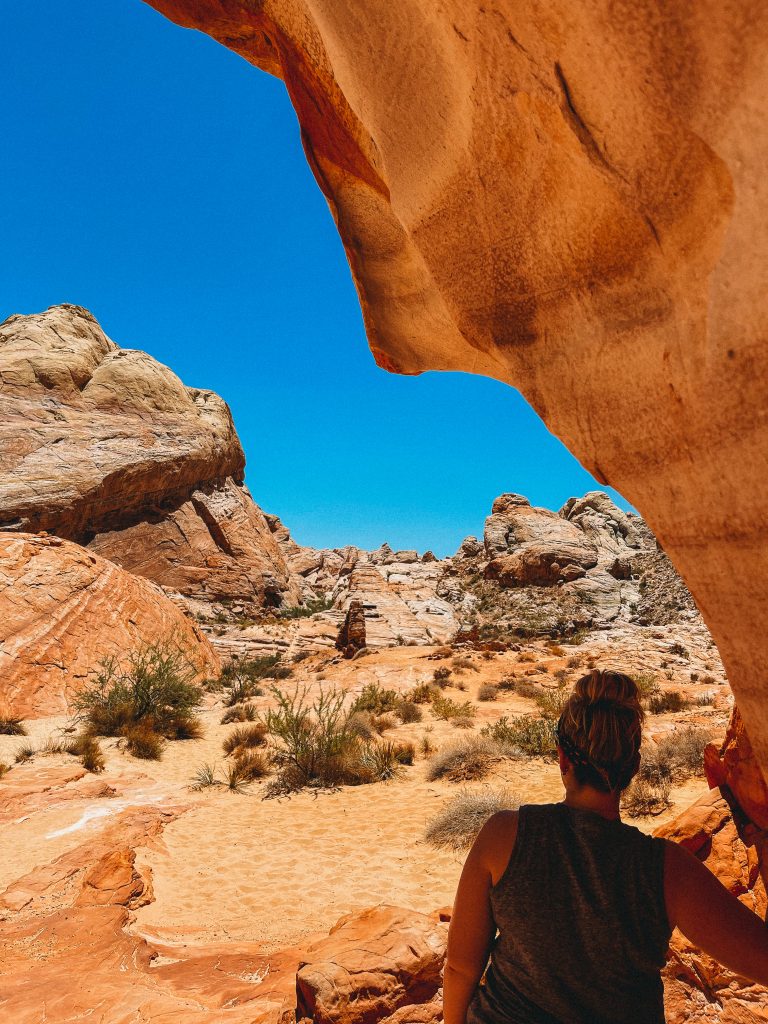 White Domes Road/Mouse's Tank Road
This is the second major road that takes you through the park. This road is a 5.5 miles out and then you will have to drive 5.5 miles back to get back onto the Valley of Fire Highway. On the way up we hit all the stops we really wanted to make time for. Then if we had extra time on the way back, we could make a few more stops.
Mouse Tank Trail
I chose this trail as one of our two hikes of the day because it was realtively short and I wanted to see the petroglyphs. The trial is a total of 0.75 miles out and back. Because the temps were so high, we didn't hike the whole trail. Luckily we didn't have to go very far to see some petroglyphs. These petroglyphs are evidence of occupation by the early inhabitants of the Valley of Fire. You can read more about some of the history here. The trail was mostly loose sand and rocks which made walking a bit more strenuous, but doable. You can hike as much or as little as you want here to make this trail fit into your schedule.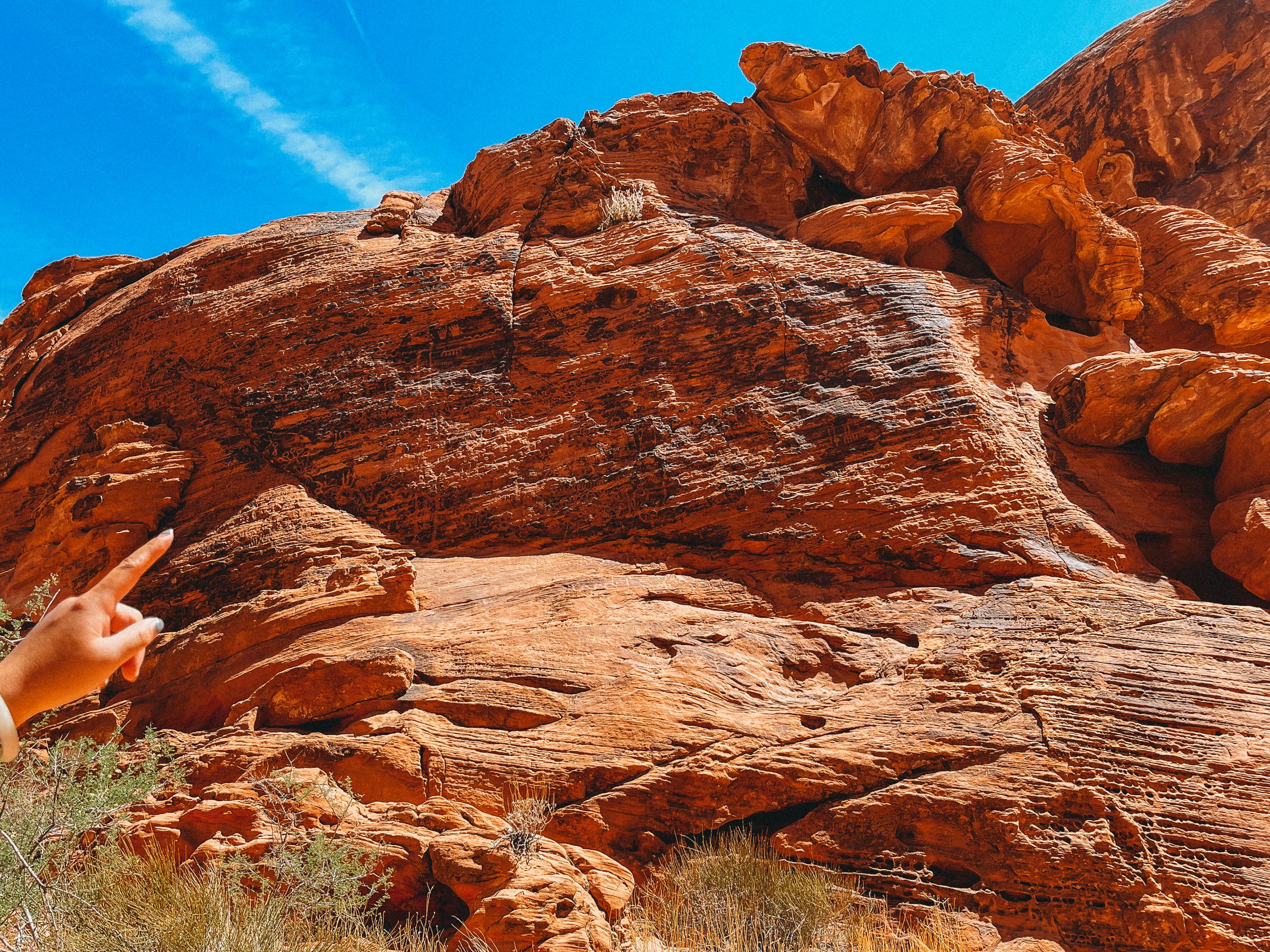 Rainbow Vista
This is another short hike with a total of 1 mile out and back. We did not have time to hike this trail, but I have heard it is beautiful. You can get some really great photos here with the different colors of the rocks.
Seven Wonders
Yet another hike we didn't get a chance to do. The hike is a 1.8 mile loop. You can also see the Pink/Pastel Canyon on this loop.
First Wave
This hike is slightly shorter at 1.5 miles out and back. We did not hike this trail either, but heard it was a bit more strenuous than some of the others. This is probably well worth the trek because you can see some colorful canyons along this trail.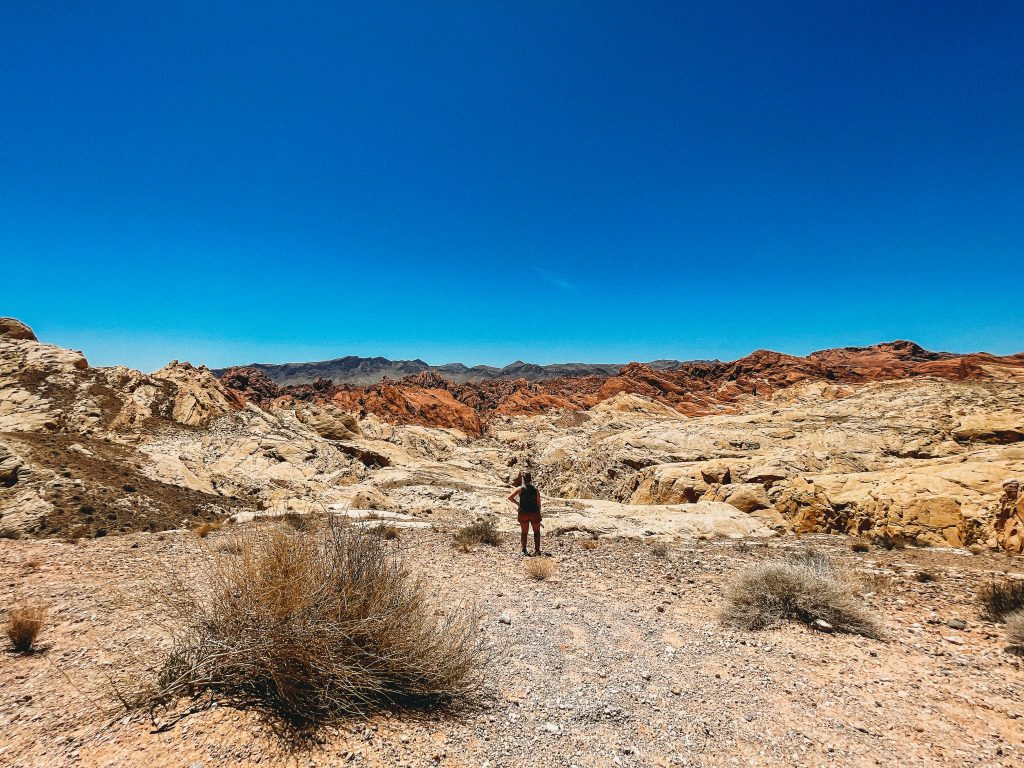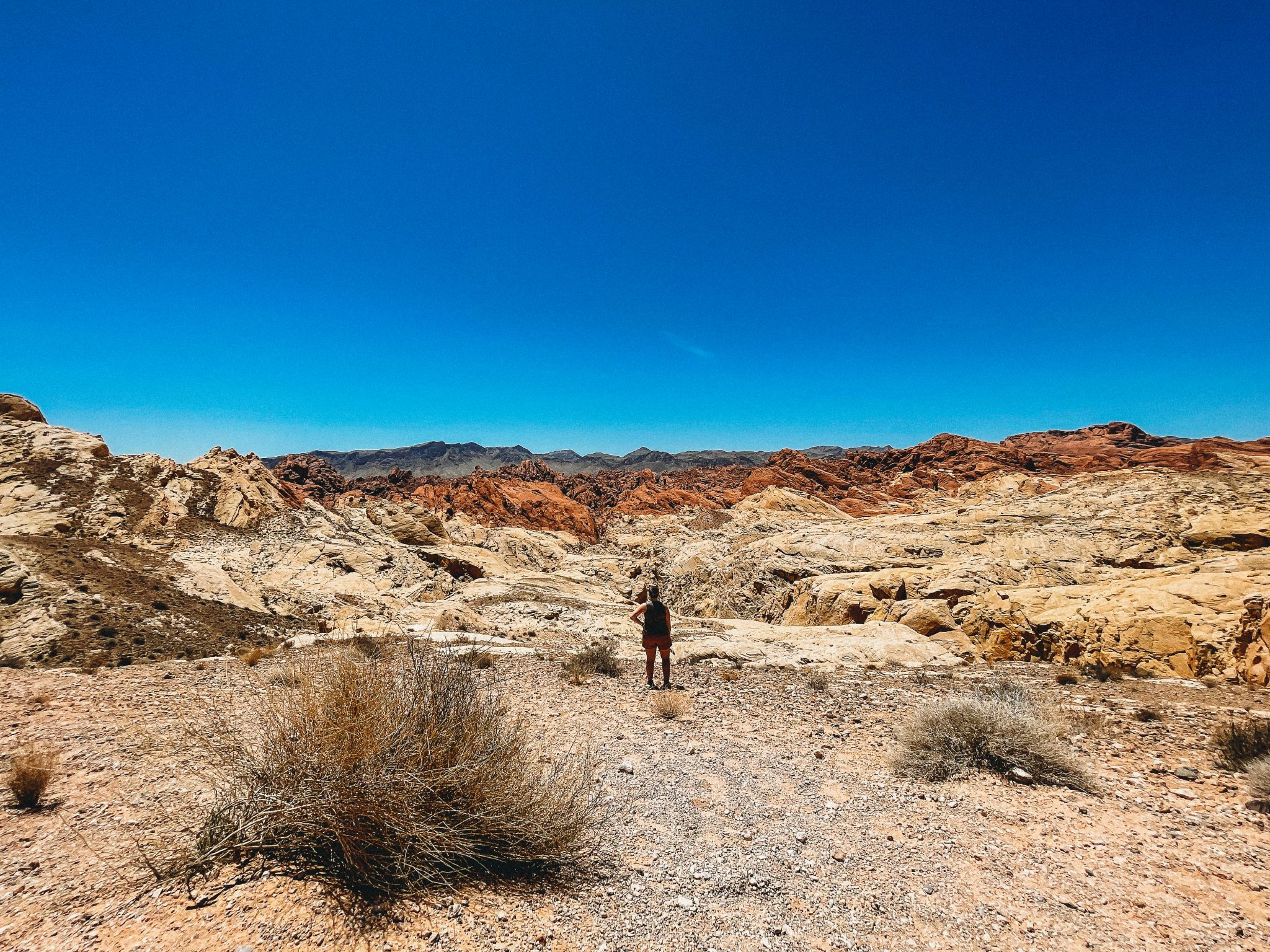 White Dome Loop Hike
We chose to hike this loop because it was only a little over a mile. This trail includes pieces of an old movie set and a slot canyon. This was my first experience seeing a slot canyon so I just thought it was the coolest thing ever! You can also get some really great views here. Once you have finished here, you can drive the 5.5 miles back down White Domes Road and head back toward Valley of Fire Road.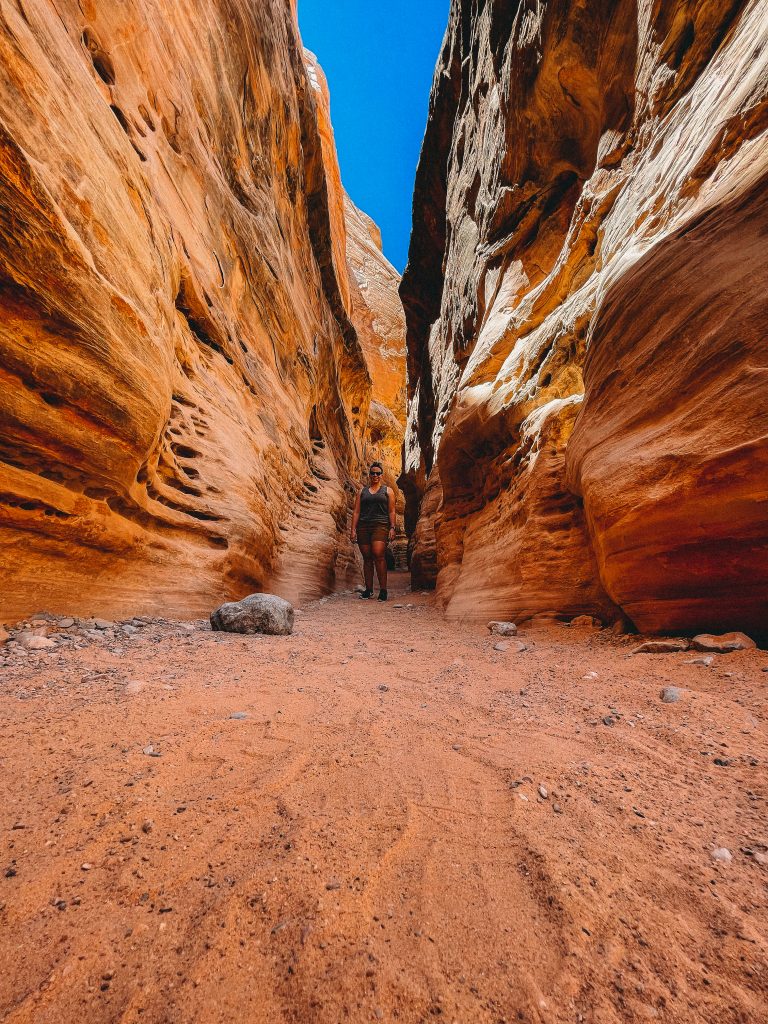 Elephant Rock
If you decided to head out of the Valley of Fire State park via the east entrance, you can see elephant rock. This is a pretty unique rock formation that looks like an elephant. This is an easy 0.3 mile hike and one you can probably easily fit into your schedule.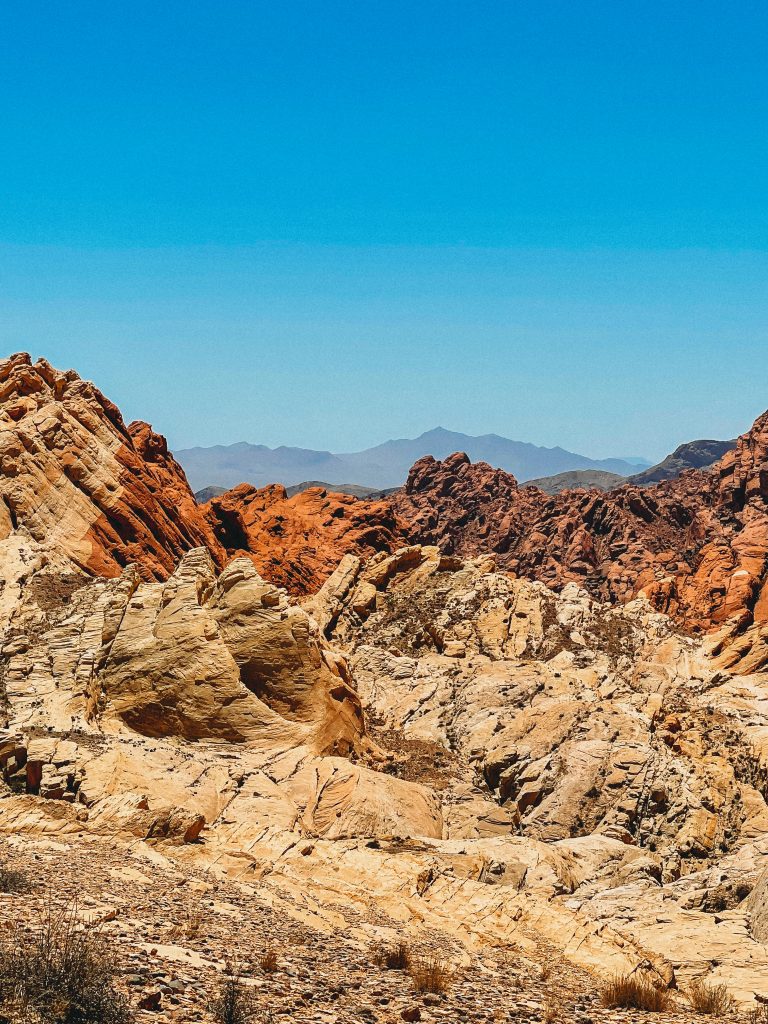 There are lots more stops you can make along your route. Plan out your day in advance and pick out the stops that sound the most exciting to you. I could've spent a couple of days here because there are so many trails to hike.
Want to Keep Adventuring?
If you drive straight through the Valley of Fire State Park and out of the east entrance, you can make your way toward Utah and Zion National Park. Or you can drive towards Lake Mead and Hoover Dam and even the Grand Canyon! We spent three or four hours in the Valley of Fire and then hopped in the car and went to Lake Mead and the Hoover Dam before heading back to Vegas for the night. I have more details on the trip in this post. If you want more ideas on some day trips to take from Vegas, make sure to check out this post.
The short drive and tons to do makes a day trip to the Valley of Fire from Las Vegas a fun and easy day trip for everyone to enjoy.
Save this post for later – Day Trip to Valley of Fire from Las Vegas