I thought since I have been spending do much time at home lately, I would try out a few new hobbies. One of them includes baking! However, I cannot eat all the sweets that I make, but I did notice that there was always someone by my side begging for the treats… my cute little yellow lab, Ruxin. So I decided to try baking some homemade natural dog treats for him to try.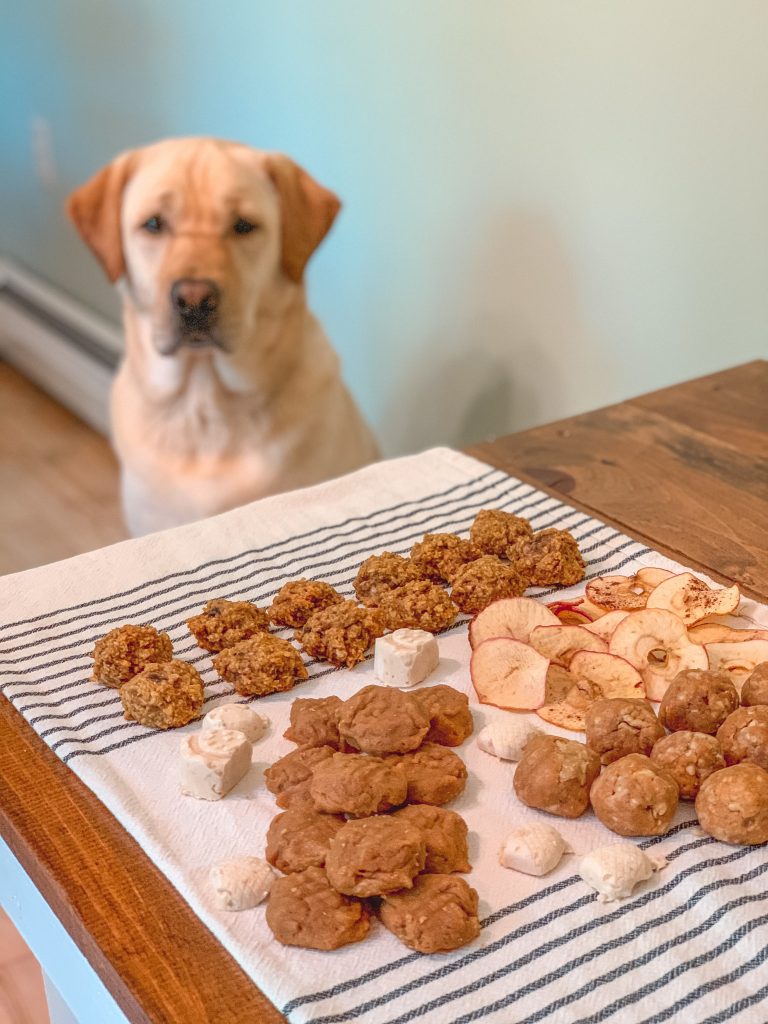 Normally I opt for simple treats like apple slices, carrots, green beans, eggs or cheese. But sometimes, I buy store bought treats to keep in a cookie jar for convenience. I recommend checking out this list of human foods you can feed your dogs before giving your dog any human food.
Peanut Butter Dog Biscuits
These were super easy to make. Combine all the ingredients and stir until you get a batter consistency. You made need to add more flour to get the right consistency. Roll into balls and bake at 350 degrees for about 15 minutes.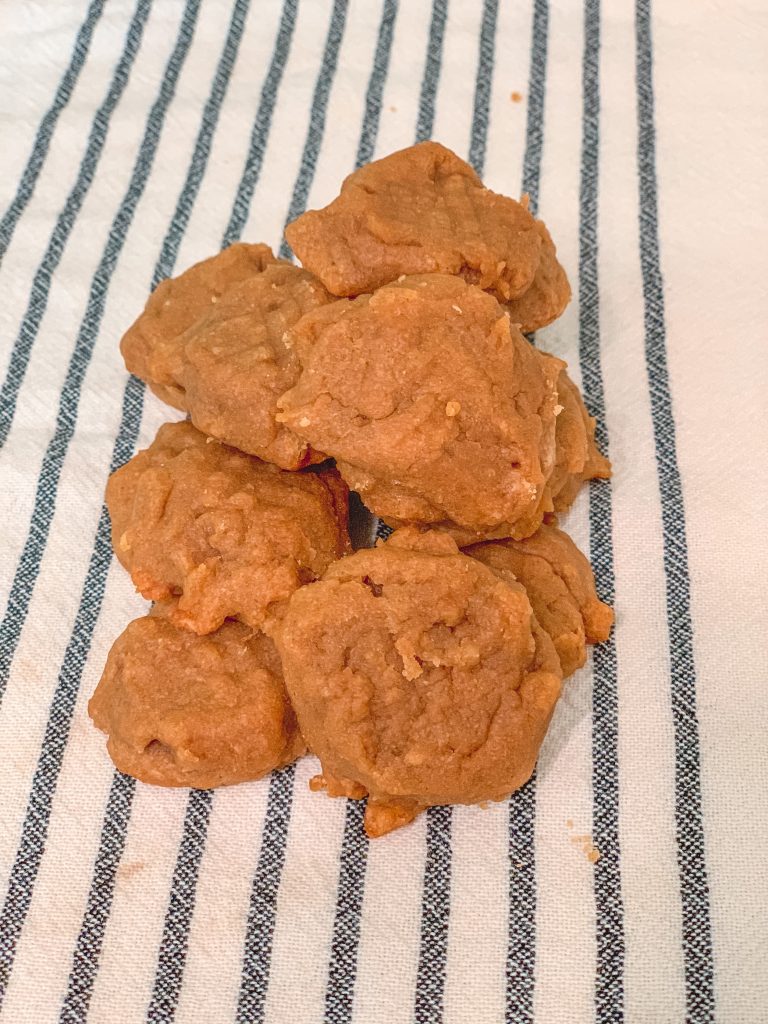 Ingredients
1 cup of all natural peanut butter
1 cup of whole wheat flour
1 cup of milk
Instead of whole wheat flour, you could make your own oatmeal flour. Grab a cup of steel cut oats and blend them in a food processor until flour consistency.
Apple Peanut Butter Doggy Cookie
Ruxin oddly doesn't like to eat apples plain, but he LOVED them in these apple and peanut butter doggy cookies. I removed most of the skin from the apples to make them easier to combine in the cookie.
Ingredients
1 cup all natural peanut butter
1 cup whole wheat flour (or oatmeal flour)
1/2 cup grated apple
Combine all the ingredients and roll into a dough. Then, you can cut these into cute little shapes for the best little doggy cookies. Or roll into balls to make little doggy bites. Bake at 350 degrees until done (about 15 minutes).
Banana Oat Doggy Muffins
Every morning before I leave for work, I give Ruxin a treat and a kiss good bye. I feel like giving him a treat and making it a routine will assure him that I will be back in a few hours. These banana oat doggy muffins are the perfect little morning treat.
Ingredients
1.5 cups of old fashioned oats
One whole banana
1/3 cup of all natural peanut butter
One egg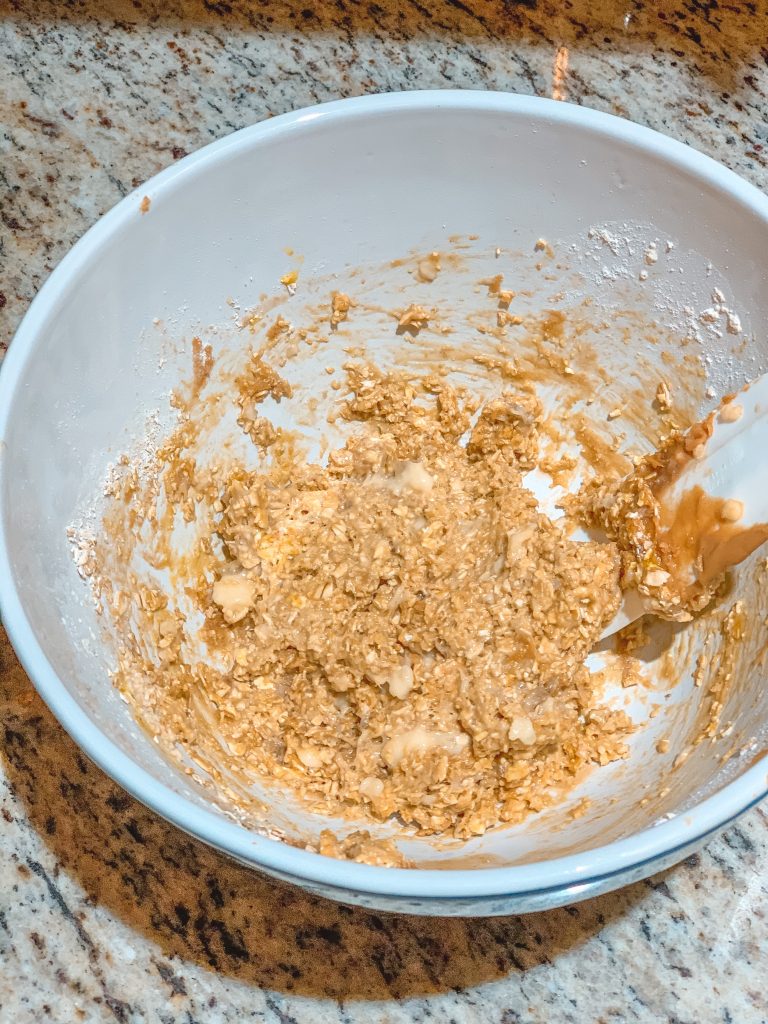 Use a food processor to grind up the oats into a flour consistency. Peel the banana and smash it using a fork. Mix all the ingredients together in a bowl. Spoon out the dough into a mini muffin tin. The batter is a bit sticky, so you may need to grease your pan. Bake at 350 degrees until cooked all the way through.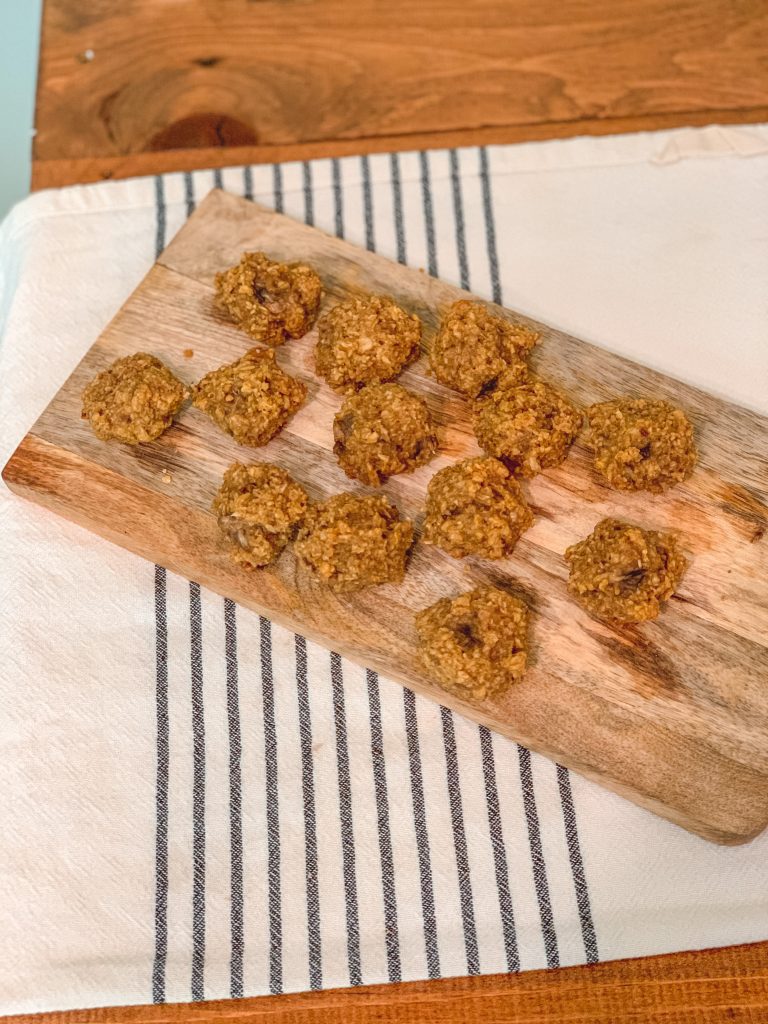 Apple Chips
These are so easy to make and your dog will love them! They are tastey treats for you or your pup. I made these in the oven, but if you had a food dehydrator they would be even easier to make.
Ingredients
Wash and dry your apples. I used a mandolin slicer to make sure that the apple was cut really thin. Make sure that you don't include the core or any seeds. Lay parchment paper onto a cookie sheet and lay out the apple slices so they are not overlapping. Bake at 200 degrees for about an hour, then flip and bake for about another hour.
Frozen Doggy Treats
Every time Ruxin hears the ice maker churning, he is right there waiting for his own ice cube. He loves to chomp on frozen treats, especially in the summer time. These are some super easy frozen dog treats you can make in no time.
Ingredients
1 cup of greek yogurt
One banana
2 tbsp all natural peanut butter
Peel the banana and smash with a fork until well mashed. Combine all ingredients in a bowl until well mixed. Spoon the mixture into an ice cube tray and freeze. Pop them out as needed for your puppy to enjoy.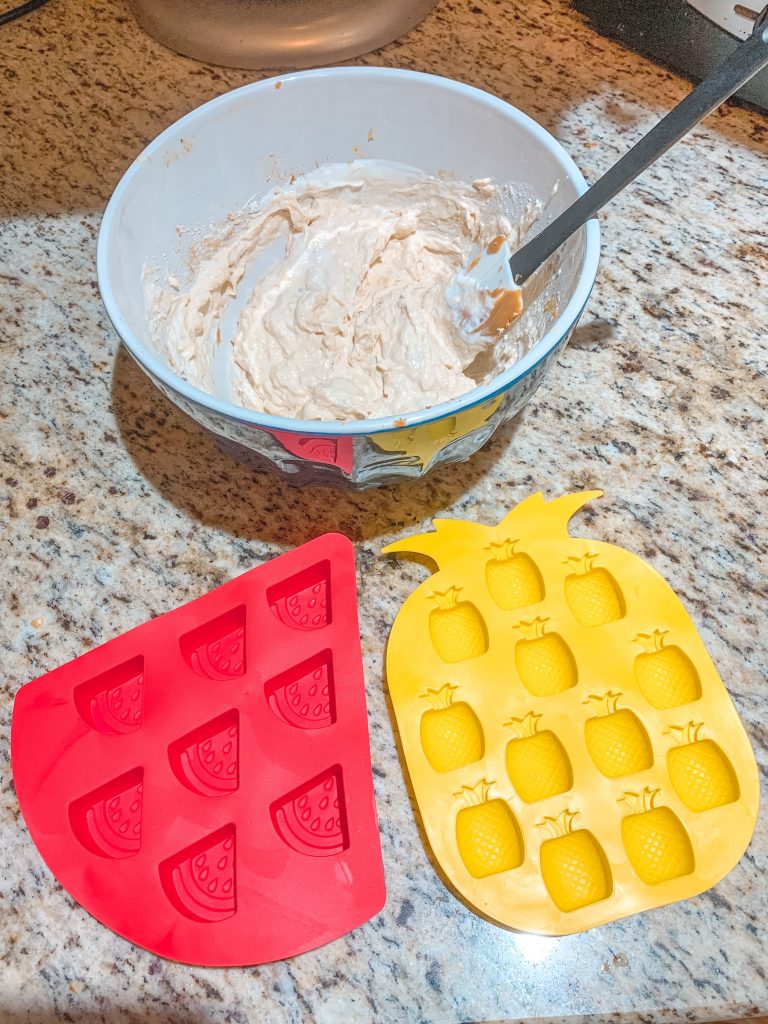 Use these treats as bedtime snacks, or make smaller versions to use as rewards when training. Small treats were so helpful when training Ruxin. Check out my post for some of the puppy training tips I learned along the way.
I hope that these gave you some ideas for making your pup some homemade natural dog treats. They are so easy to make and take no time at all. Making treats yourself allows you to use your own clean ingredients.