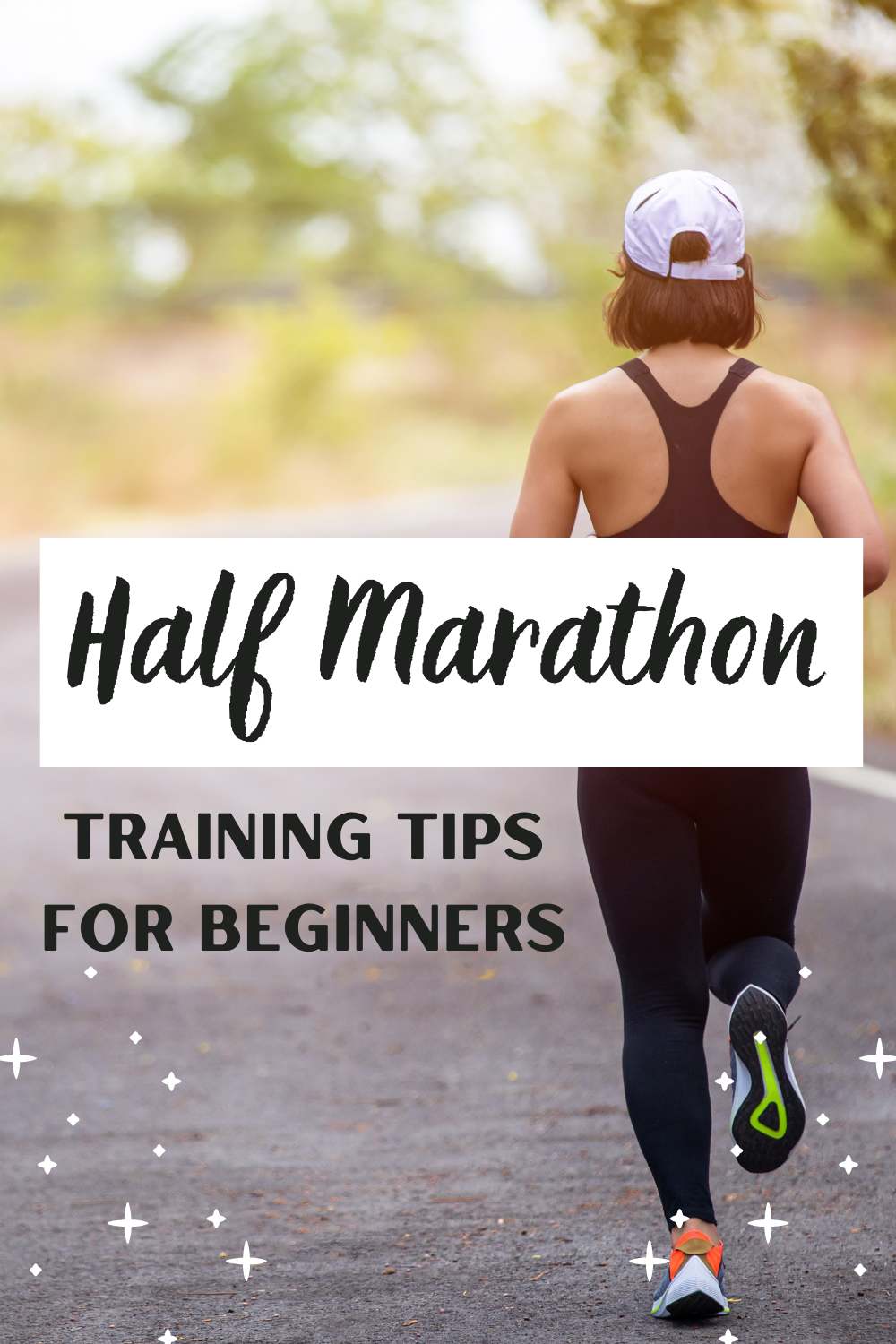 I've never been a runner. In fact, in high school instead of doing track in the spring to help me prepare for fall sports, I decided to play tennis. Why? Because there was minimal running/conditioning and we ate snacks in between matches. Never in a million years did I think I would be training for a half marathon. It took a lot of time and a lot of miles, but I have completed multiple half marathons and I have put together some half marathon training tips for beginners for anyone who wants to start training.
In college, I made the decision not to play sports. I know this decision allowed me to take the time to focus on school so I could get into graduate school, but I missed the competition. I missed the training and I missed pushing myself physically.
This lead me to training for some 5ks, which seemed really intimidating at the time. After three or four 5ks, I felt pretty confident. I was running about an 8 minute mile and actually enjoyed pushing myself to become faster. Naturally, the next step was to try a 10K. I signed up for the Dempsey Challenge with a couple friends hoping to get the opportunity to meet Patrick Dempsey. Unfortunately, those friends ended up dropping down from the 10k to the 5k. So I ran it by myself. I remember McDreamy driving by in a car waving and cheering us on. That is when I got my "second wind" and finished with my fastest time.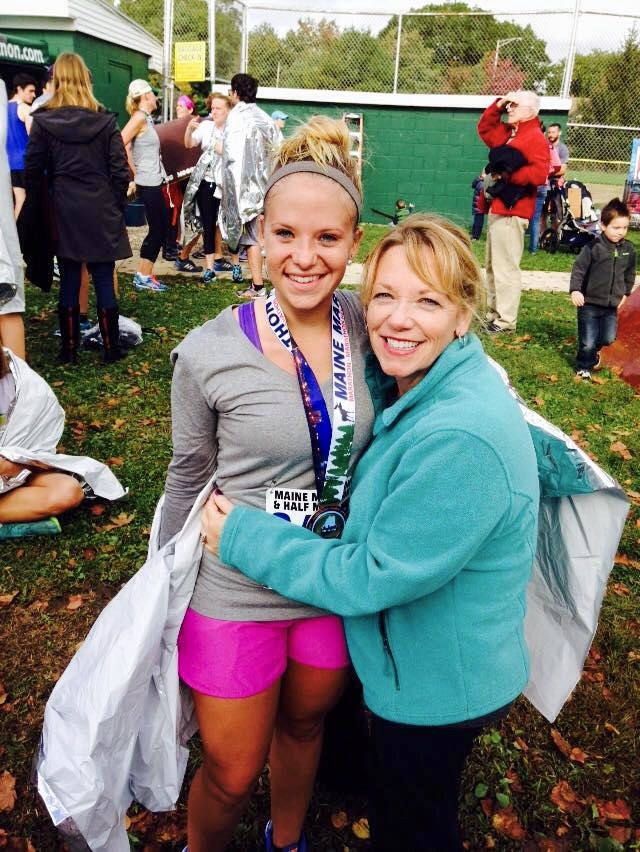 A couple girls in my class had completed half marathons and I thought if they could do it, than so could I! So I reached out for advice and researched half marathon training tips before signing up for my first race.
Six half marathons later, I can tell you I have learned A LOT since training for that first race. Keep reading for my first half marathon training tips.
Find a plan that works for you and stick to it

The first training plan I used is the one I still use to this day. I found it using a simple Pinterest search and found one that was reasonable with my work schedule. I can't say that I followed my 10 week training plan to a T. There were days that I did more or less than my plan or days that I skipped. I also didn't like the sprint/walk days so I jogged the whole time. The key is to find what works for you and don't beat yourself up if you deter from your plan. What is important is that you are logging those miles (at first anyway). You can find the 10 week training plan I use here.
What you eat matters

For my first race, I was also trying to cut calories/carbs and lose weight. I can tell you that doing this had the exact opposite effect for me. The more I ran and tracked the calories I burned, the more fat I seemed to gain. I didn't understand the importance of food, carbs and nutrients my body needed to be able to preform. I found that I performed best when I ate whole, nutrient dense foods rather than calorie dense "empty" food. The timing of your meals/snacks is also important when planning for a big race. You have 10 weeks of training to figure out what works for your body. So do some research and keep in mind that it will take some trial and error.
Hydrate

And I'm not talking about your post race beer. Seriously, drinking enough water all day every day makes a huge difference in your performance. I started out just drinking the recommended 64 oz of water per day. By my third race, I was drinking at least a gallon of water a day and I can tell you my runs just felt much better.
Be flexible with your training schedule

I know my first tip for you was to get a plan and stick to it, but you also need to be flexible with your schedule. Running at different times of the day and at different temperatures helps you to prepare for whatever race day throws at you. I've run in 90 degrees scorching sun to 45 degrees and windy. When I first started training and saw that I couldn't do my long run on a Saturday, I panicked. Sometimes life gets in the way and things happen. Sometimes you cross train on a Wednesday and run 5 miles on a Monday, it's ok. What is important is that you keep training and don't let a missed run cause you to throw in the towel.
Remember WHY

This is probably one of the most important half marathon training tips because mentality it crucial. Somewhere along the way you will probably lose motivation. Chances are you won't feel like going 5 miles after a long day at work or you won't feel like doing a long run on a Saturday. The reason WHY is different for everyone. For me it was about setting a goal and working towards achieving it everyday. I wanted to get better, to be faster and then it became about competing with myself. Once you cross the finish line for the first time, you will become addicted to that feeling of accomplishment.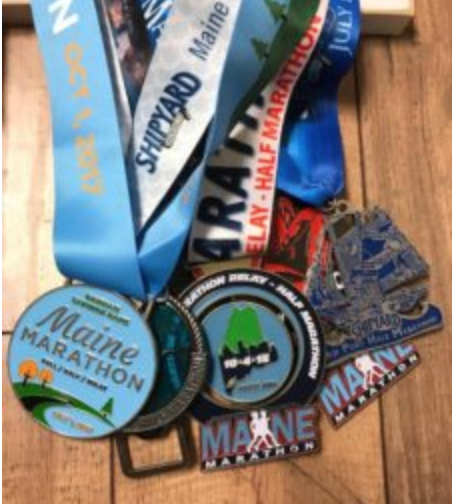 I hope these half marathon training tips for beginners will help you prepare for your first race. There is a lot to learn, but I think the best way to learn is through trial and error. So just get started!
Save this for later!