[Disclosure] This is for informational purposes only and are general recommendations that may not apply to everyone. These recommendations may not cover all information. This article does not replace the need for medical care. If you have questions, concerns or other medical conditions talk with you doctor before trying/adding anything new.
Growing up I would spend hours at the lake with my cousins playing in the water, jumping off the dock, kayaking and laying in the sun. My mom was always reapplying my sunscreen and I would get so annoyed. Now, after reading and hearing about all the dangers of the sun's UV rays, I can't thank her enough. I have collected some need to know facts about sunscreen and sunburns.
Everyone knows the dangers of the sun and skin cancer, but what are you doing to stay safe? Whether you are lying on the beach or working around the house, it is SO important to apply sunscreen. And guess what? You will also be protecting your skin from aging more quickly.
Facts about Sunscreen: Ways to Stay Safe
Limit your time in the sun. It is well known that the sun's rays are strongest from 10am to 2pm. Try to avoid spending too much time in the sun during these hours.
Wear tightly woven clothing to protect your skin from the sun's rays. Light long sleeves are a good easy option for working around the house and mowing the lawn.
Wear a hat to protect your eyes, ears and face.
Keep your eyes safe from UV rays with a hat and/or polarized sunglasses. You can buy polarized sunglasses for a reasonable price.
Reapply your sunscreen every two hours and after getting wet or sweating.
Sunscreen should be applied 30 minutes before going outside.
Exam your skin once a month to check for any new spots, changes ini skin color or itching.
Did you know that some medications can make you more sensitive to the sun?
Some medications have a side effect called photosensitivity. This means that they make you more sensitivity to the sun and can cause a bad sunburn. Some commons medications include
Hydrochlorothiazide
Fluoroquinolone antibiotics
Doxycycline (antibiotic)
Retinoids
Metformin
These are some of the more common ones, but there are many more. If you are starting a new medication, make sure that you look into the potential side effects.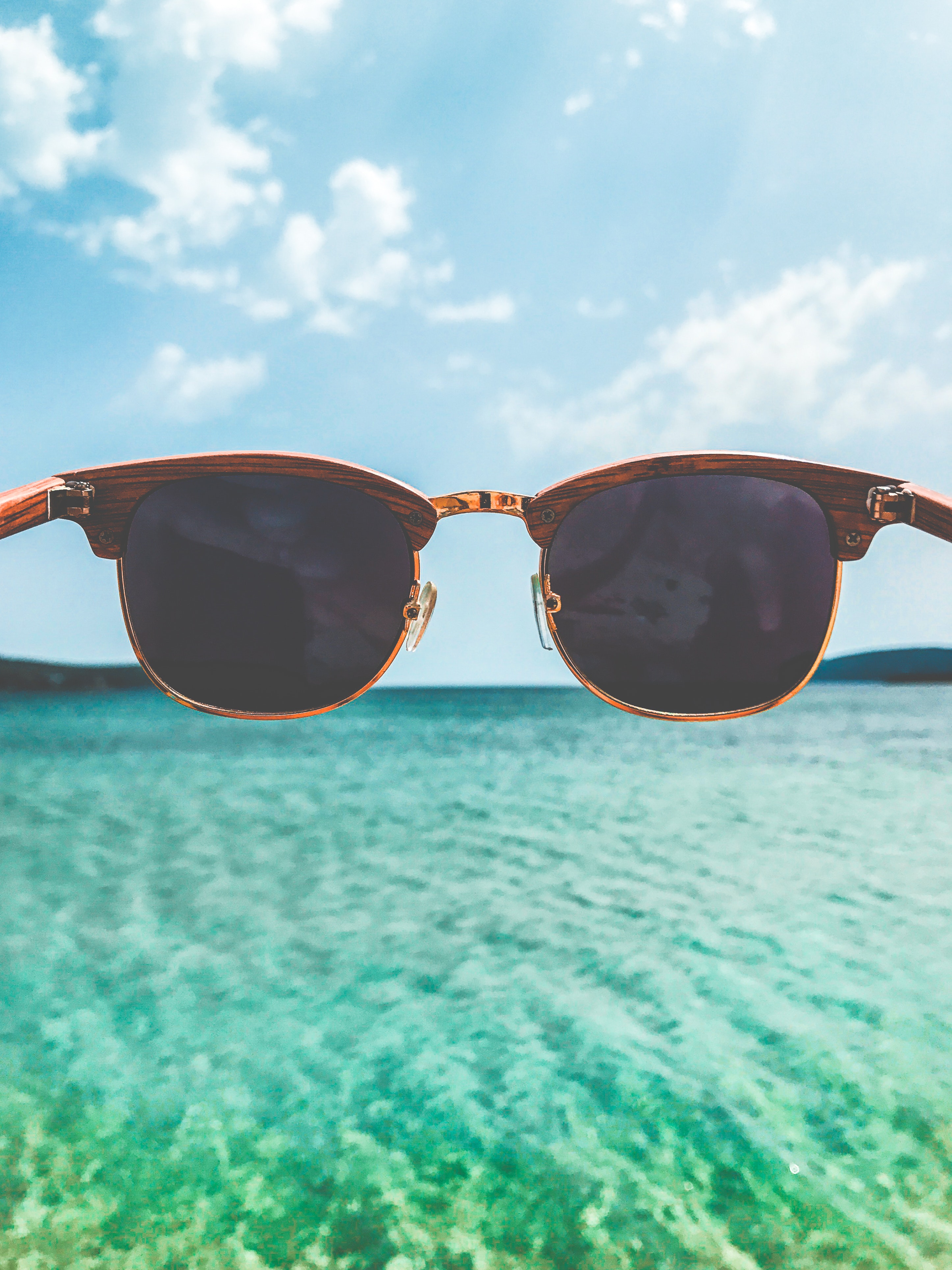 Facts About Sunscreen: Buying A Sunscreen
I know this seems simple and it can be, but keep these tips in mind when purchasing a sunscreen.
Choose a sunscreen with UVA and UVB protection. These are typically called broad spectrum. UVA rays can contribute to aging and UVB rays can cause sunburns.
Use a sunscreen with at least SPF 15. If you have fair skin, you will want a higher SPF. There is no need to buy a sunscreen higher than 30 SPF.
No sunscreen is truly waterproof. Some are more water resistant than others, but know that you will have to reapply after getting wet to avoid a sunburn.
Although spray sunscreen may be more convenient, many times when you are at the beach the wind blows half of it away. Lotion types provide the best coverage.
So you got a sunburn, now what
Sunburns are no fun and there is no "cure". Most of the time you can only alleviate the symptoms and wait for your skin to heal. As always, make sure that you let your doctor know before starting any new medications, including OTCs. There can be interactions with other medications that you may not be aware of, as well as contraindications.
Cool Compress- helps alleviate the burning
Keep the area clean- we want to avoid any chance of infection
Ibuprofen- helps with the pain, redness and inflammation. Should not be taken if you have kidney disease, stomach ulcers or allergies to NSAIDs (please consult a doctor or your pharmacist before starting a new medication).
Moisturizer- your skin can get very dry and start to peel or flake. Use a non-scented moisturizer to help keep the skin hydrated.
Drink water- the being in the sun can also be dehydrating. Make sure that you are drinking plenty of water.
Benadryl- this can help with itching caused by your sunburn. Benadryl is an antihistamine that can also cause sedation, dry mouth, dry eye and constipation. Be sure to read the medication information for more on the contraindications, cautions, interactions and side effects before taking. If you are still unsure ask your doctor or pharmacist.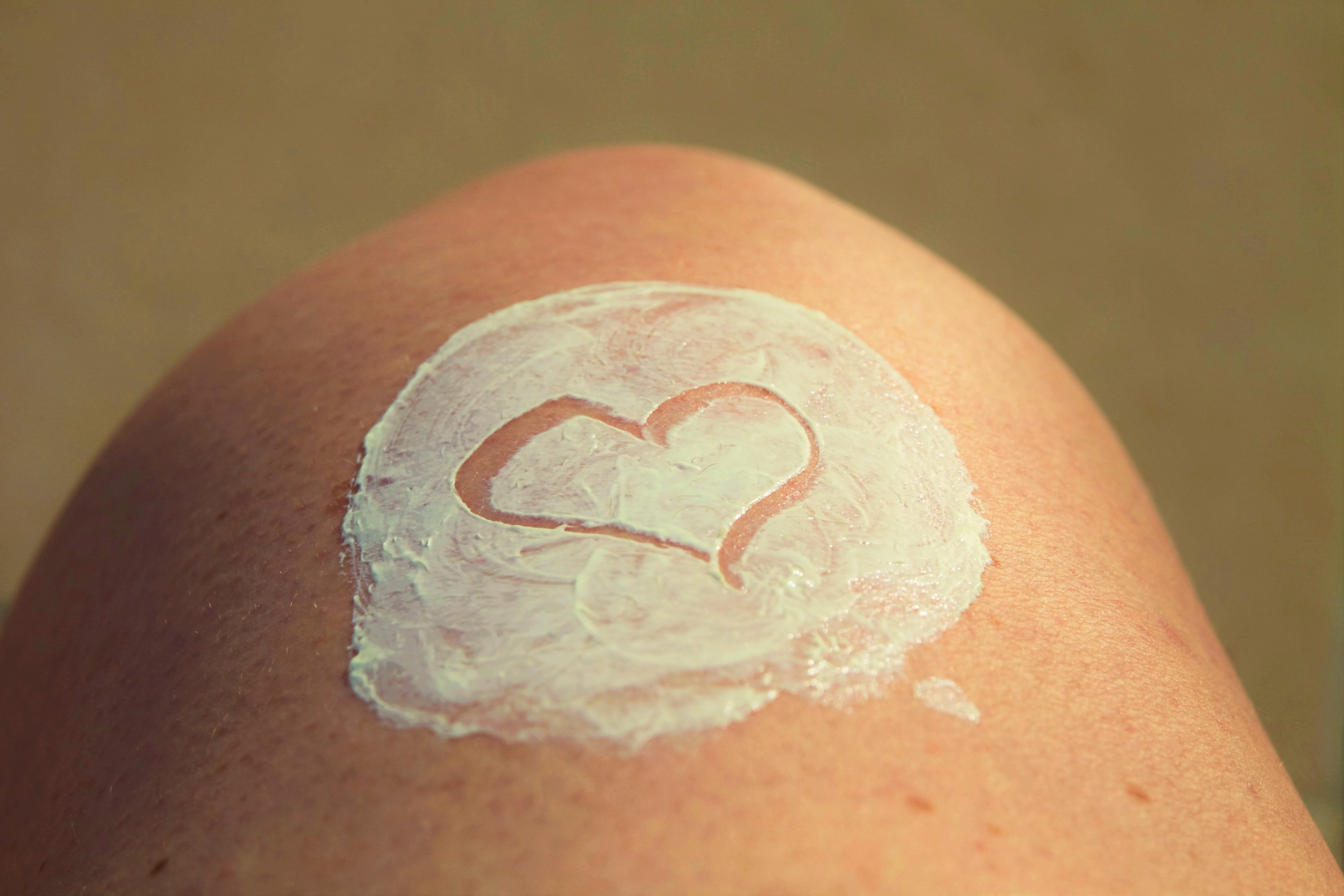 References
Staying Safe in the Sun. Pharmacist Letter. July 2018; 340701 https://pharmacist.therapeuticresearch.com/Content/Segments/PRL/2015/Jun/Staying-Safe-in-the-Sun-8525. July 2018.
Nessel, Jennifer. Sunscreen Reduces Skin Cancer Risk. Pharmacy Times. https://www.pharmacytimes.com/publications/otc/2019/otcguide-2029/sunscreen-reduces-skin-cancer-risk/ June 22, 2019.
Elmets, Craig A. Photosensitivity disorders (photodermatoses): Clinical manifestations, diagnosis, and treatment. Up to Date. 2019 November 25; June 2020.