Alex and I were supposed to get married on July 25, 2020. We had been planning and dreaming about this day for over a year and when COVID started to hit, we knew that our wedding day wouldn't look like we planned. Family and friends offered a lot of advice and support about the decision we would have to make. We tried to cut our guest list down to 50 people, but with over 180 guests on the list, it was too difficult to not include that many people on our special day. Then, we thought about having a small ceremony now and then having a reception next year. In the end, we decided that when we get married, we want everyone to be there. So in the end, we decided that we wanted to postpone until 2021.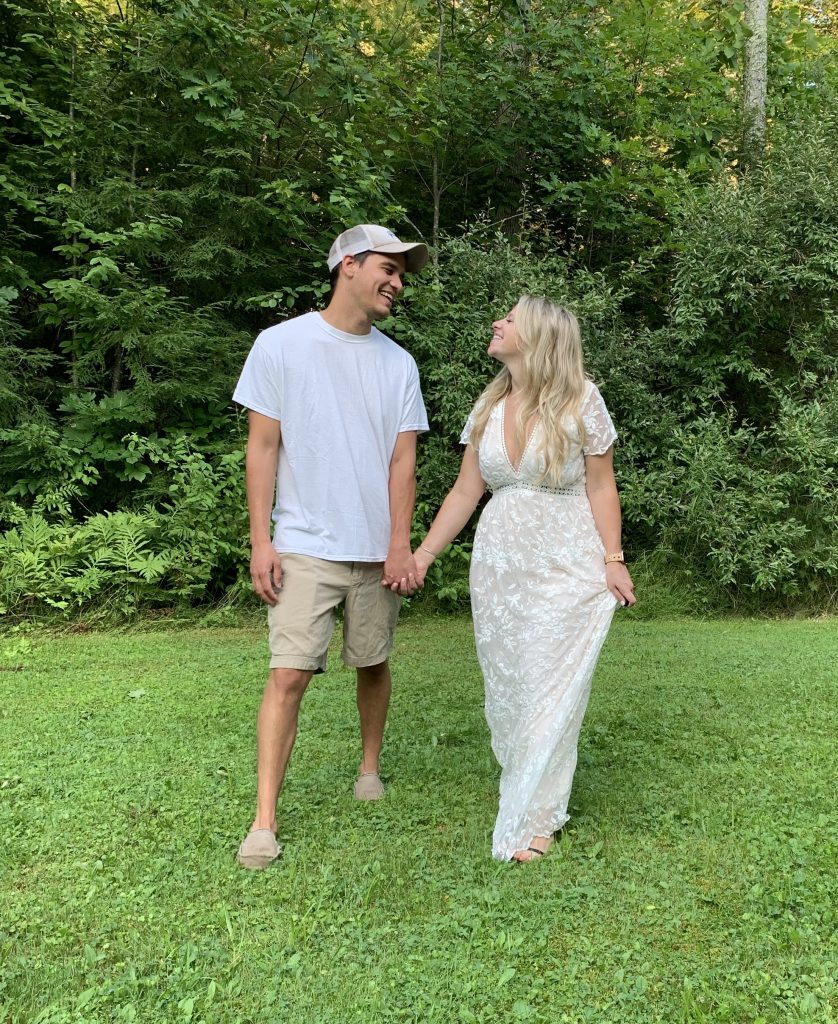 There was a lot of thought on our decision and really if you are in the same situation that we were, there is no wrong answer. If you do decided to postpone your wedding, here are some of the ideas we came up with on how to celebrate your original wedding date.
Plan a Mini Moon
Alex and I were really excited for our honeymoon. Mostly just to be able to spend time together and not have to worry about work or the house or the dog. If we couldn't have our wedding and couldn't have the honeymoon we planned, we decided that we would still go somewhere even if it was just for a few days. We planned a three day stay in Bar Harbor, Maine. The hotel we booked was like a mini resort and we didn't need to travel far to get the ocean views and relaxation we were looking for. We stayed at the Bar Harbor Regency Hotel and had a beautiful room overlooking the ocean. Bar Harbor is actually a place we used to visit in the summer when we first started dating. We wore masks and took all the necessary safety precautions. You can read more about our trip to Bar Harbor and all the things to do.
If you aren't able to actually go anywhere, have a staycation in your home. Make a meal together, order take out, watch movies, have a picnic on your lawn. The important part about a honeymoon is to be able to spend time together doing things that you enjoy.
Since your honeymoon plans may have changed, take the opportunity to replan the whole thing. Look up destinations, make a new Pinterest board, make your itinerary and plan out all the places you want to see. Replant the whole thing together and maybe since you had to postpone you have time to save a little more for the perfect honeymoon.
Have a Nice Dinner
Having a nice meal together is always a great way to celebrate. You could go out for a nice dinner or make it yourself. Making a nice meal together can be a lot of fun and a nice way to spend time together. You could also order take out from your favorite restaurant. We decided to stay in and make some of our favorites to share with friends and family.
Give Each Other a Pre Wedding Gift
When we were brainstorming ideas of how we could celebrate, we decided we would get each other a gift to remember the day. Gift giving on our wedding day was one our original plans for our wedding day. We had spent weeks thinking about the perfect meaningful gift.
Get Dressed Up
When I say get dressed up, I don't mean that you have to wear your wedding dress, but you totally could! To be honest, I've been spending a lot of time in sweats and I haven't blow dried my hair in weeks. It felt nice to take the time to do my hair and make up and put on something nice. I even did some online shopping for a cute white dress wear during our little wedding day meal.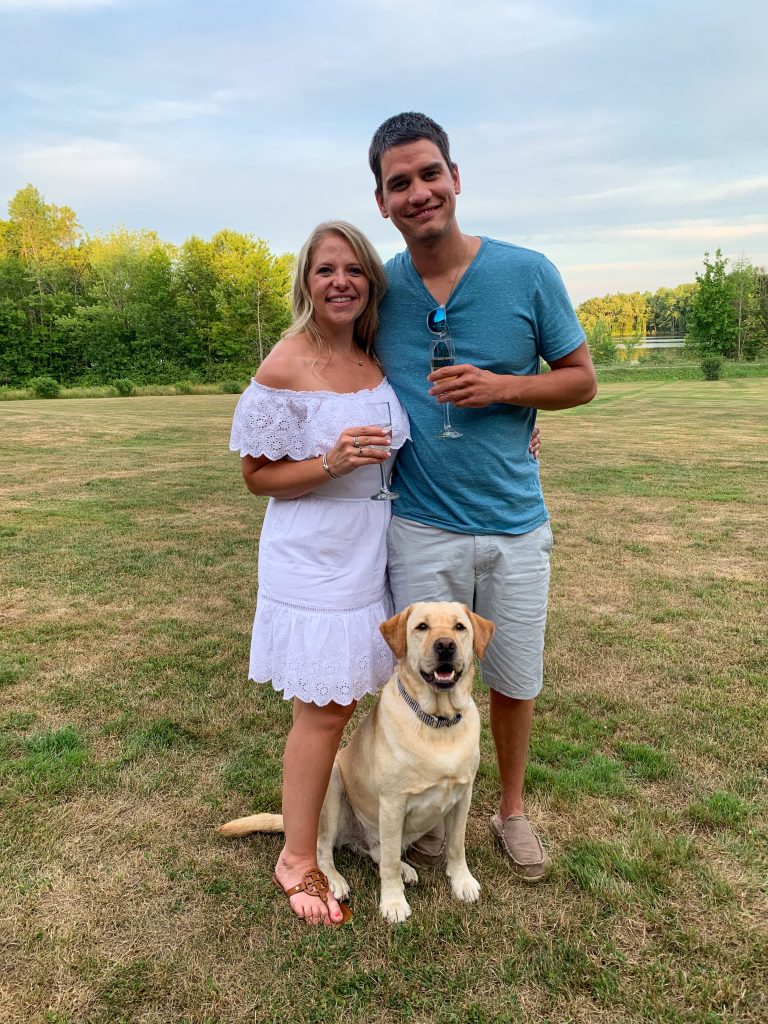 Take Some Photos
If you decide to dress up, why not ask your photographer to do a mini photoshoot (social distancing of course)? Have photos taken outside your house or at a park. Even if you can't get a photographer, set up your phone and take your own photos. It will be nice to have some photos to commemorate the day. It may not seem like it now, but you may want to look back on this day.
Have your First Dance in your Living Room
It may not be the way you expected it, but having your first dance in your own home is a perfect way to celebrate your would be wedding day. Play your wedding song and imagine what your first dance will be like. You can dance to the original wedding song you picked out, or something more fitting for the occassion.
Eat Your Would be Wedding Day Cake
If you weren't able to cancel your cake order, then you can use it to help celebrate your day. Or if you were able to cancel the order, see if you can order a smaller version of the flavors your chose. You could always bake your own cake too! I decided to order some personalized cookies from The Sweet Spot and they came out better than I had imagined!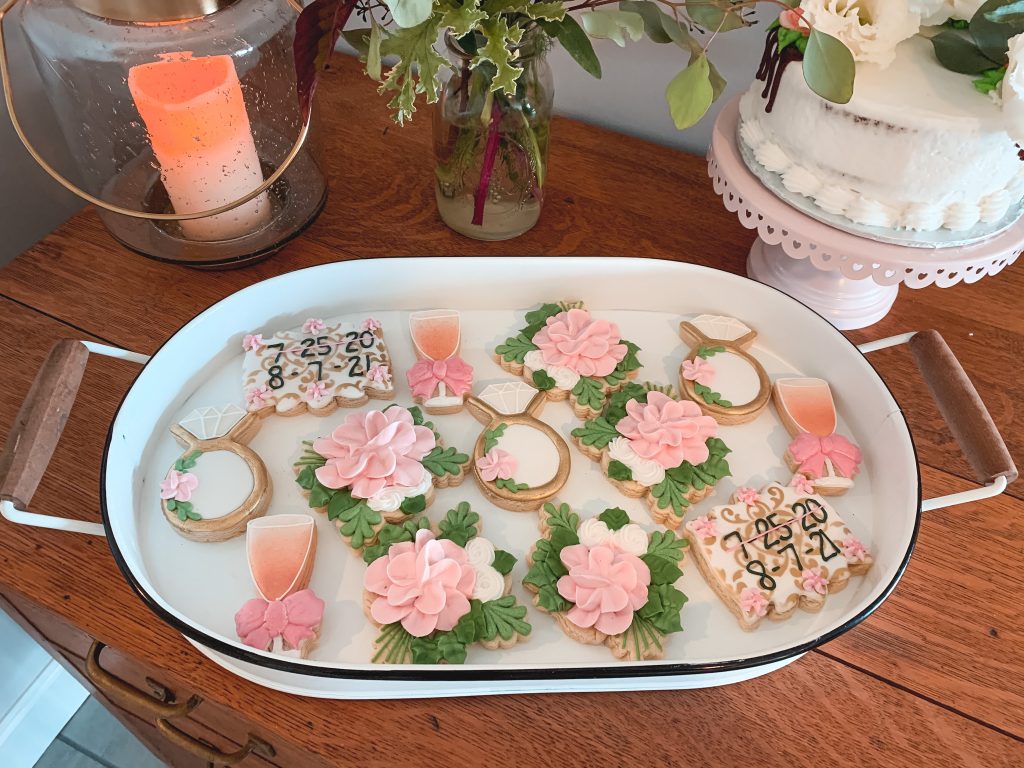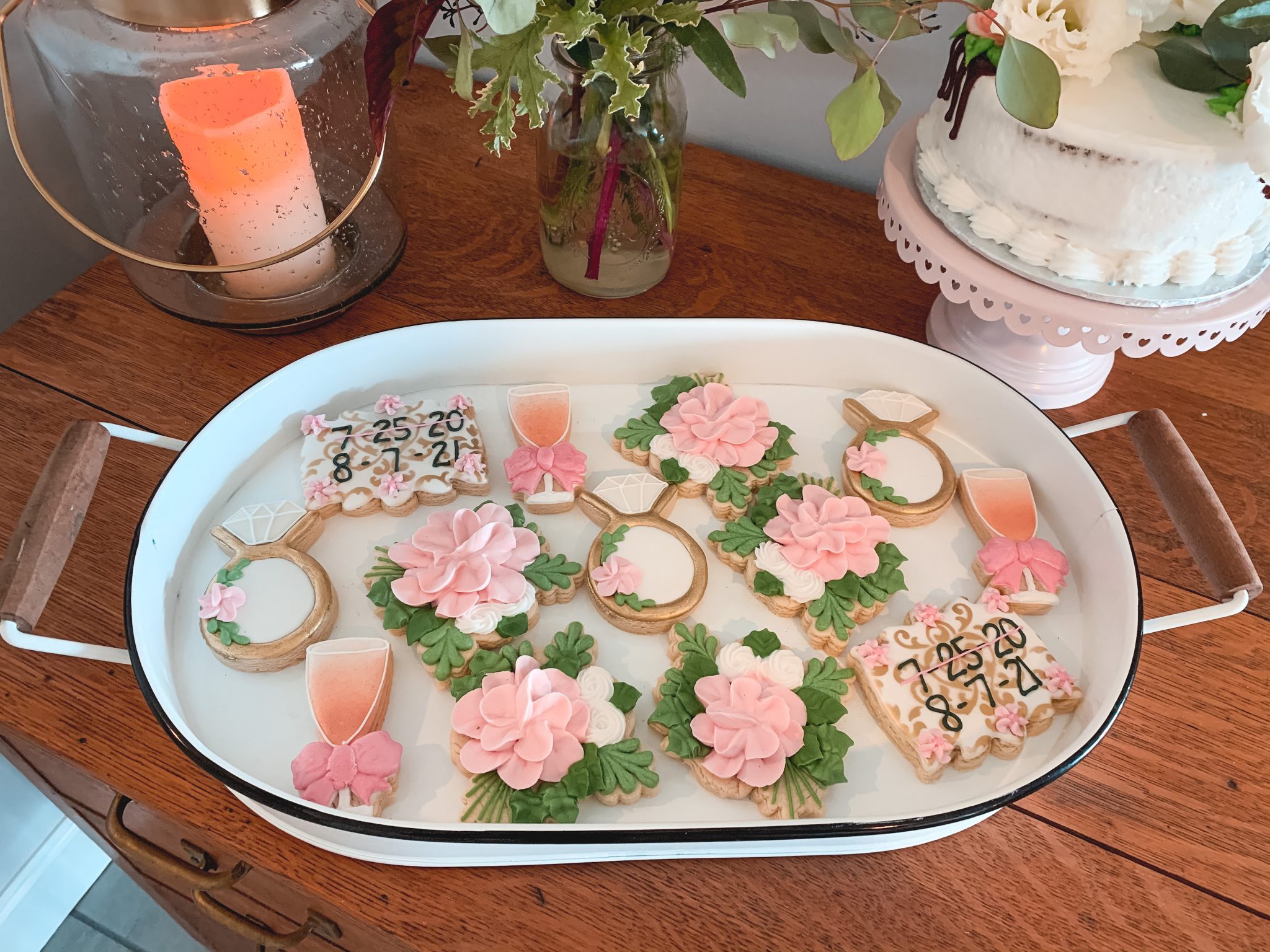 Have a Virtual Happy With Your Bridal Party
If you want to celebrate with your bridal party, then have a virtual happy hour! Have a champagne toast and maybe some speeches all over zoom. Make your signature cocktails and celebrate with all of your friends. We loved having our bridal party there to help us celebrate.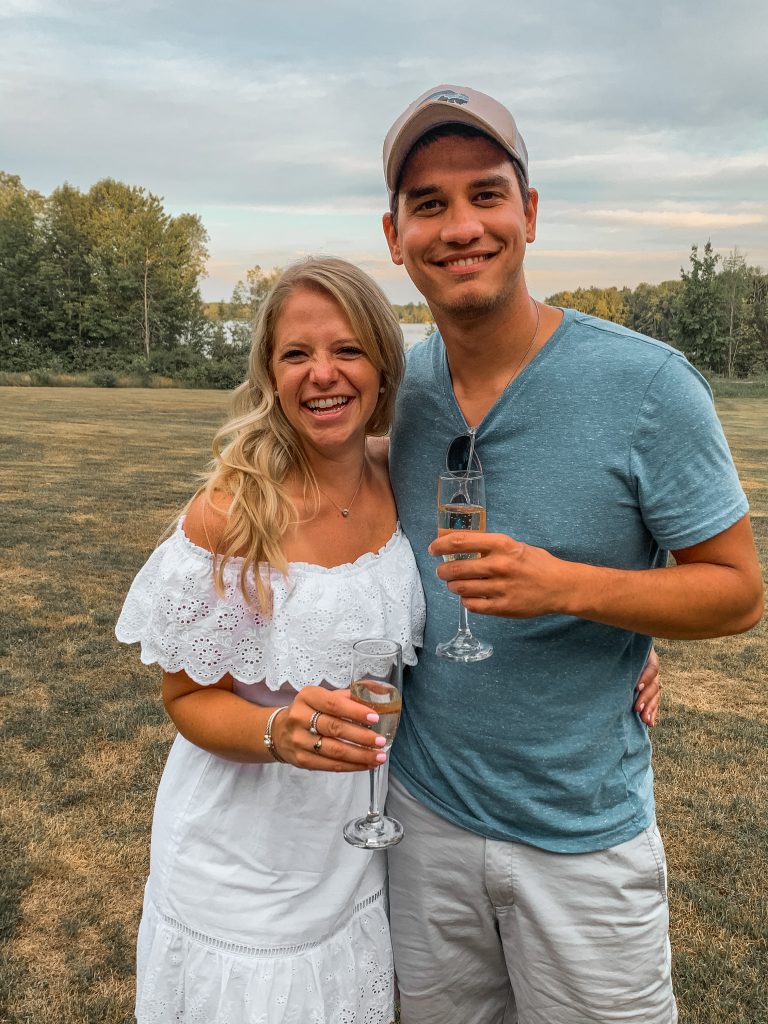 Write Each Other a Letter
Your original wedding day can be an emotional day. A day where you were going to share your vows with each other. Instead of sharing your actual vows, just share some memories and some of the things you love about each other. Write it all down and share your letters with each other on the day of your original wedding day.
Having to postpone your wedding is heart breaking. We had been looking forward to this day for a long time and all of the planning that went into our wedding day seemed like it was for nothing. But, instead of thinking about all the plans that fell through, try to keep a positive outlook. Celebrate your would be wedding day instead of being sad that it didn't happen. You can still plan the wedding of your dreams, you just have to be patient and be flexible. I am so glad that we took the time to celebrate our would be wedding day and it was a day I will always remember.