These cute DIY rope mats make the perfect edition to our little lake side cottages. I chose a nautical/beach theme in these cottages and the rope mat fits perfectly.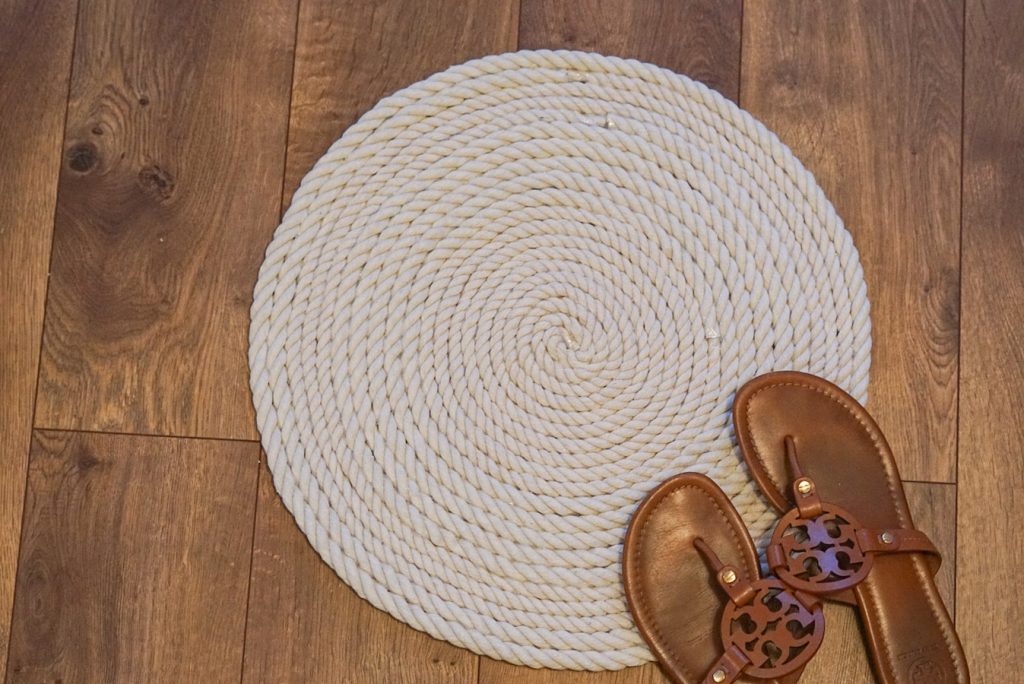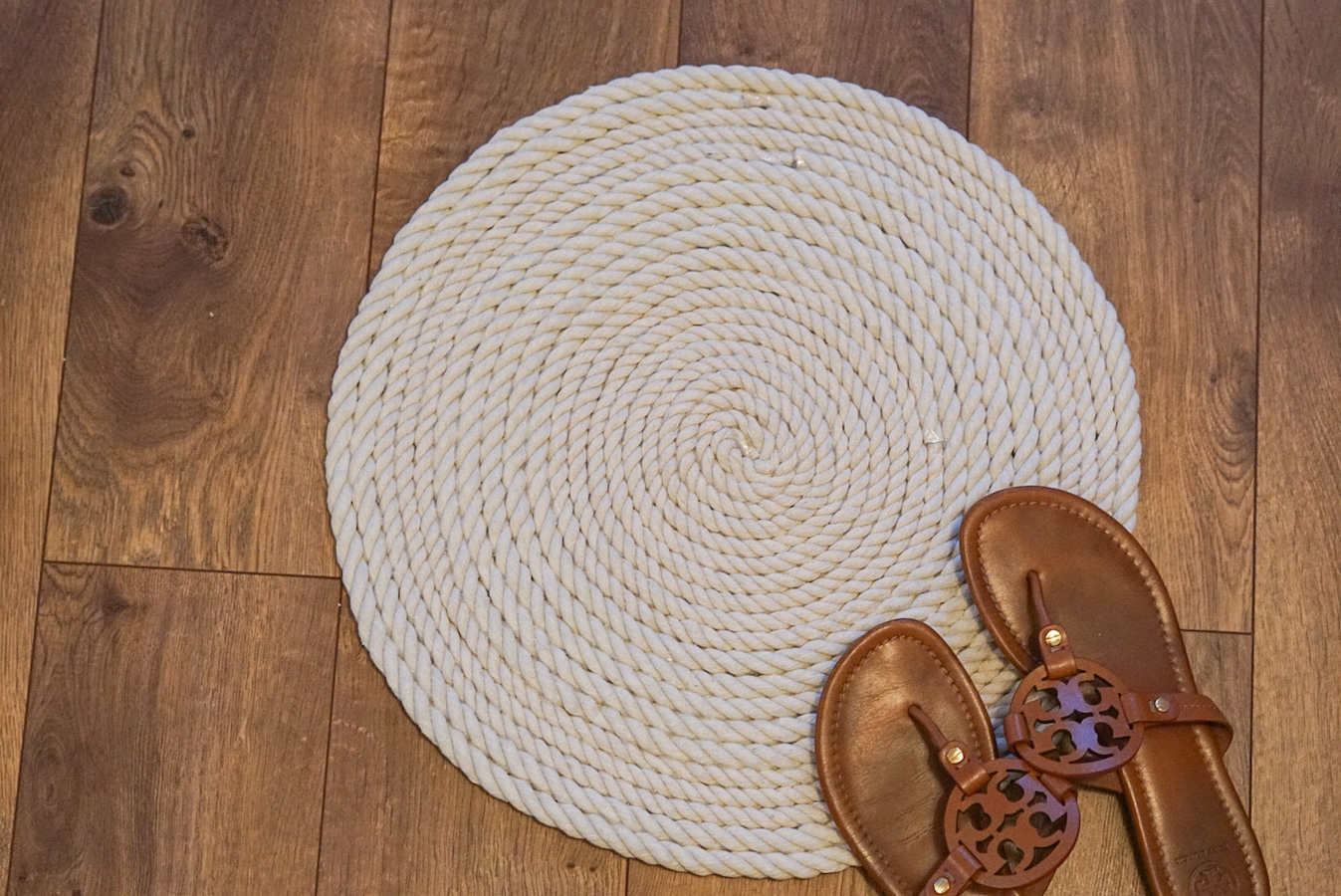 Making this DIY rope mat was super easy and it cost me about $5. The best part is, there is no sewing involved! You only need a few materials to get started and then you can finish this project in less than an hour.
Materials
Rope (this project required ~30 feet)
Hot glue gun
Hot glue sticks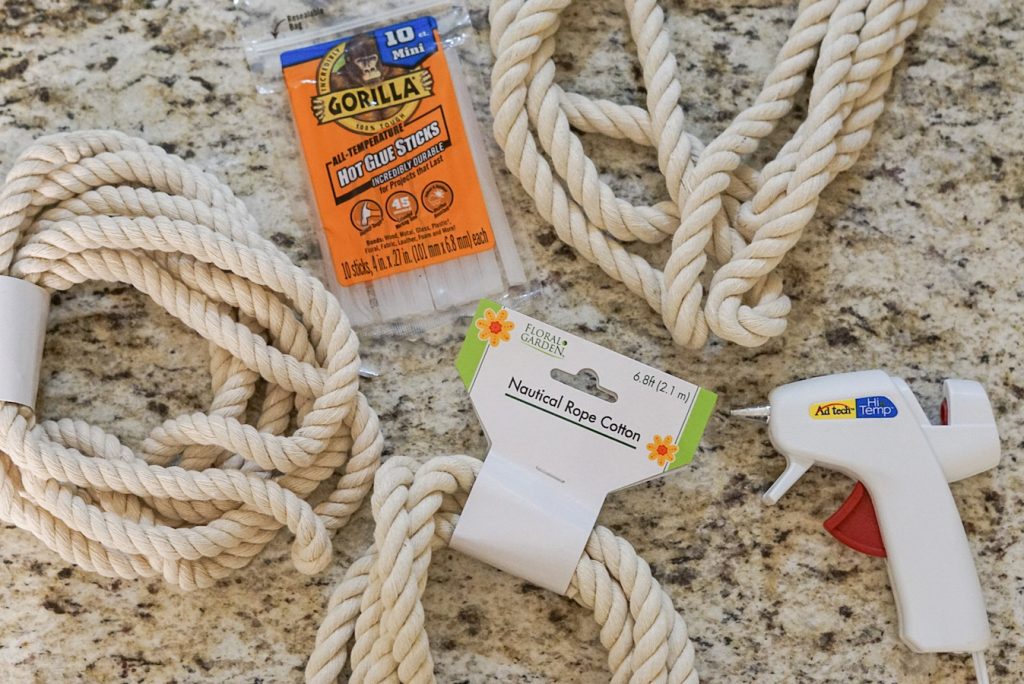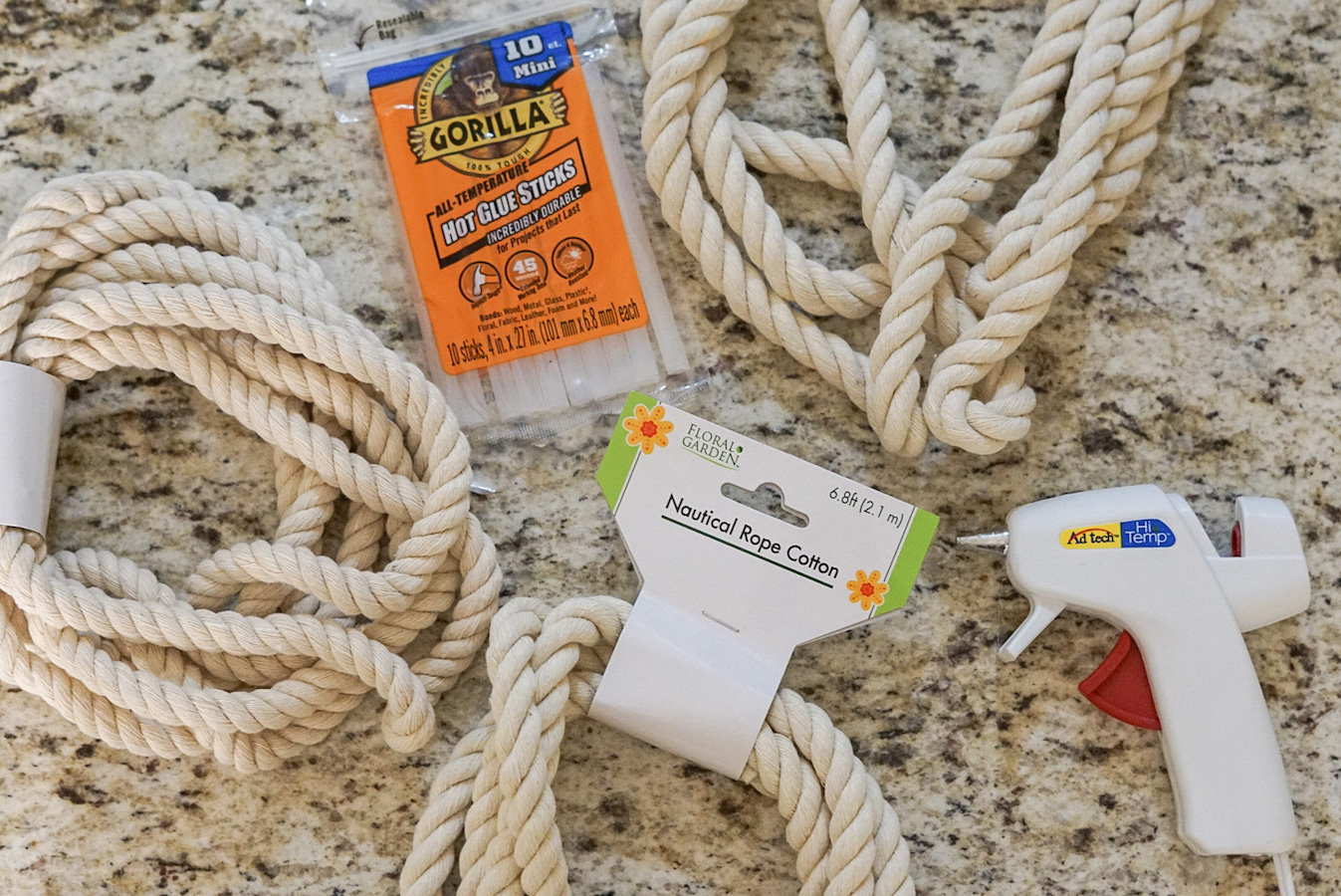 The amount of rope needed for the project will depend on how large you want your mat to be. I used this rope from the Dollar Tree and it was $1 for 6.8 feet. For my mat, I used five packages of rope. I also already had a small hot glue gun and a pack of hot glue sticks at home. This are pretty inexpensive and you can use them in lots of home projects.
The steps to this project are pretty simple and straight forward. You will learn better techniques as you go, but I wanted to give you a few tips before you get started.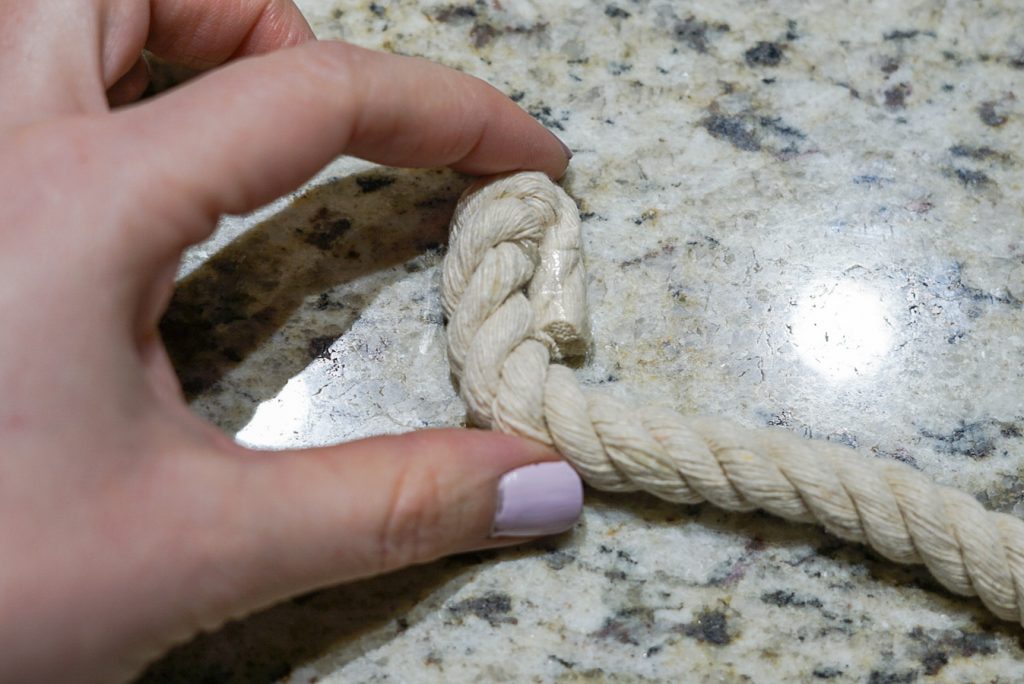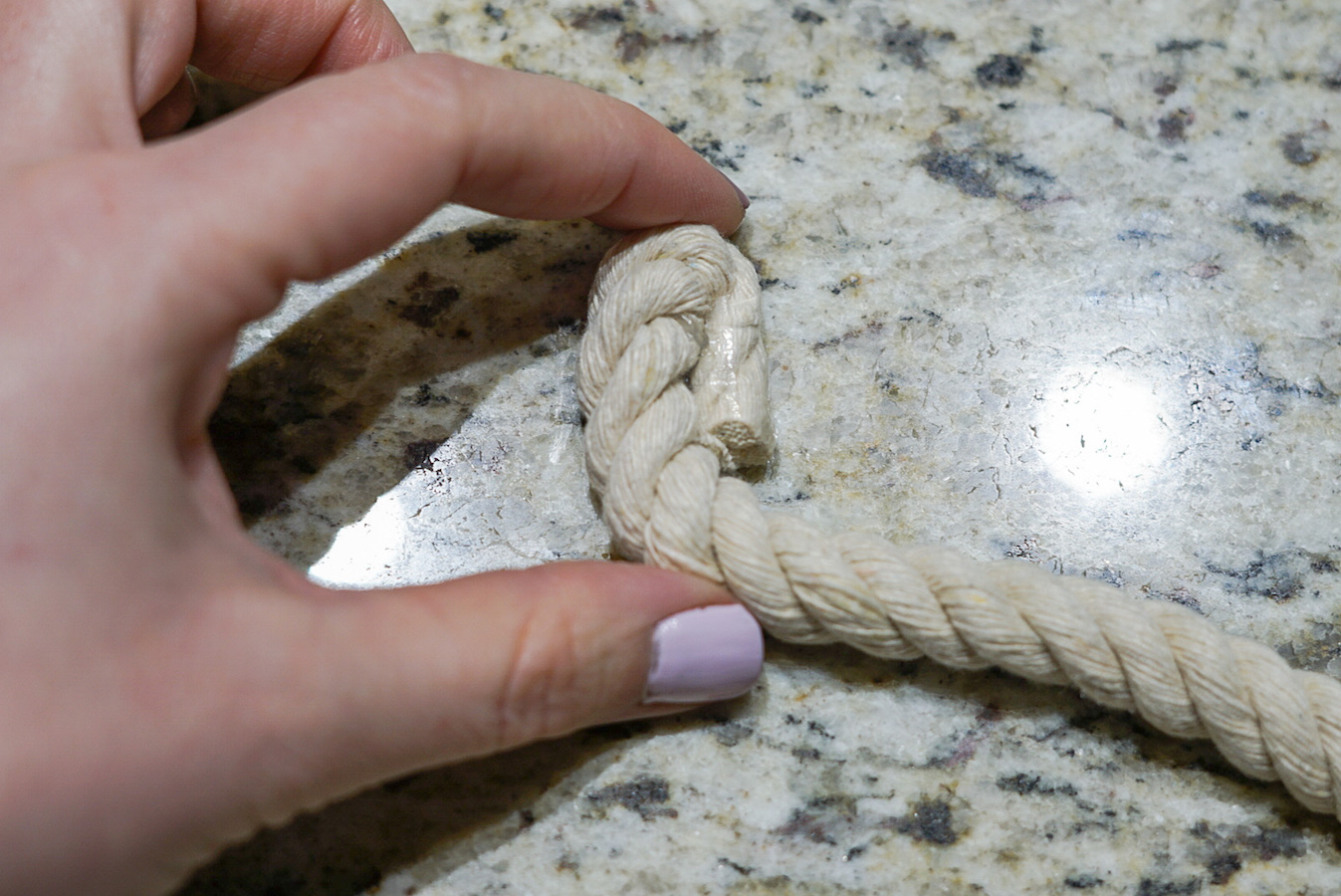 You will start by folding a half inch section of the rope over itself and glue it in place. This will be the center of your mat and you will continue to add rope in a circular pattern until the mat gets as large as you need it to be.
It is helpful to work on a flat surface to ensure that your mat will come out flat and even in the end. I made my entire project on my kitchen countertop and it worked well.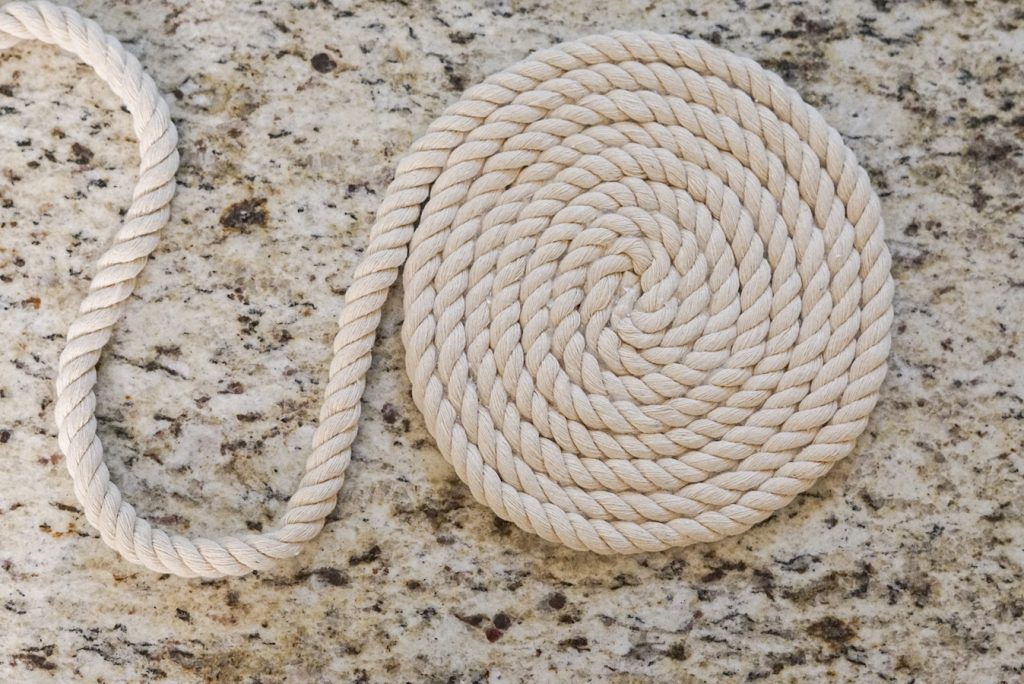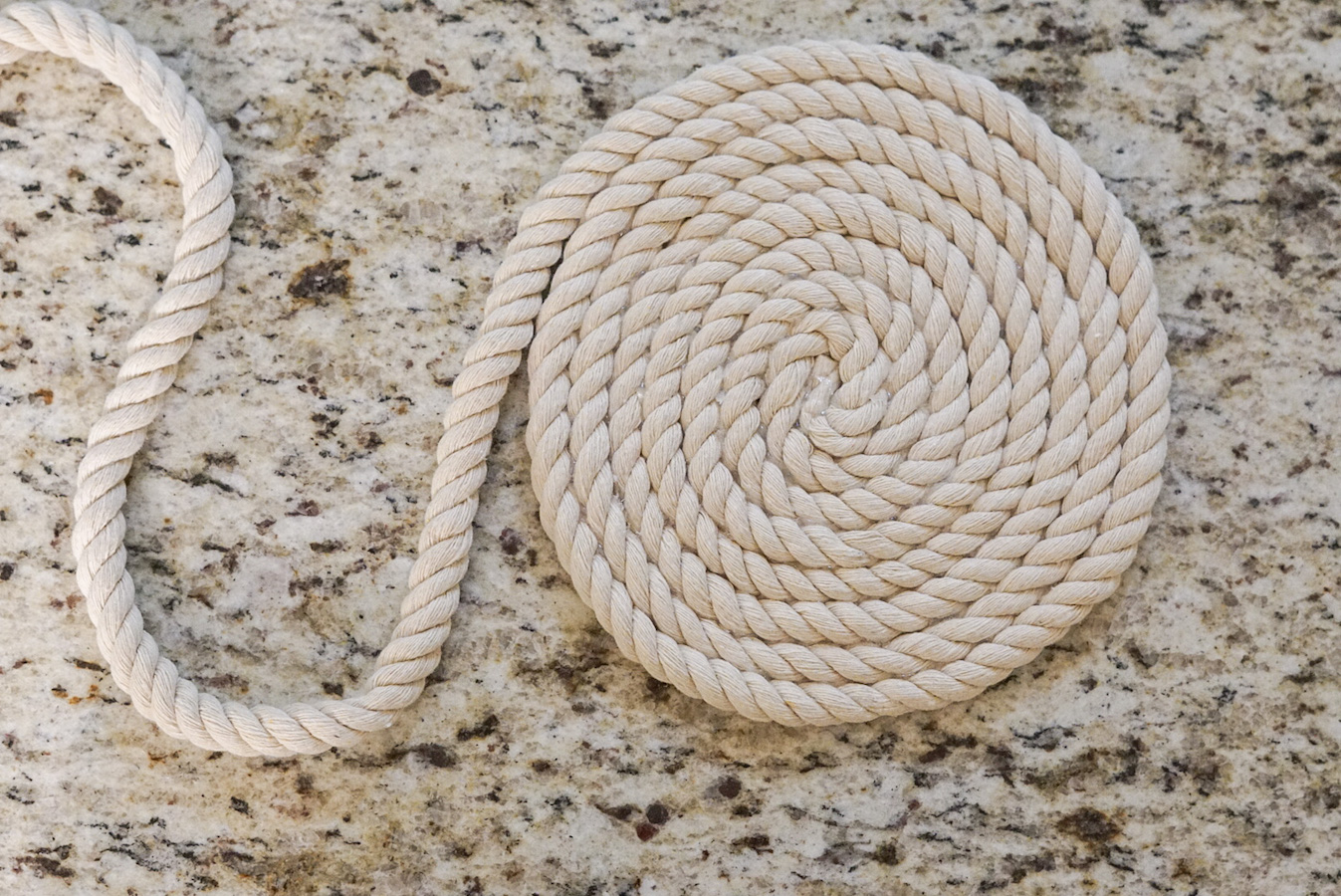 As you are winding and glueing the rope around the mat, make sure that you aren't adding too much glue. The glue can squish out over the edge and dry before you even realize what happened. I put on a 6-8″ section of hot glue and then stuck on my rope.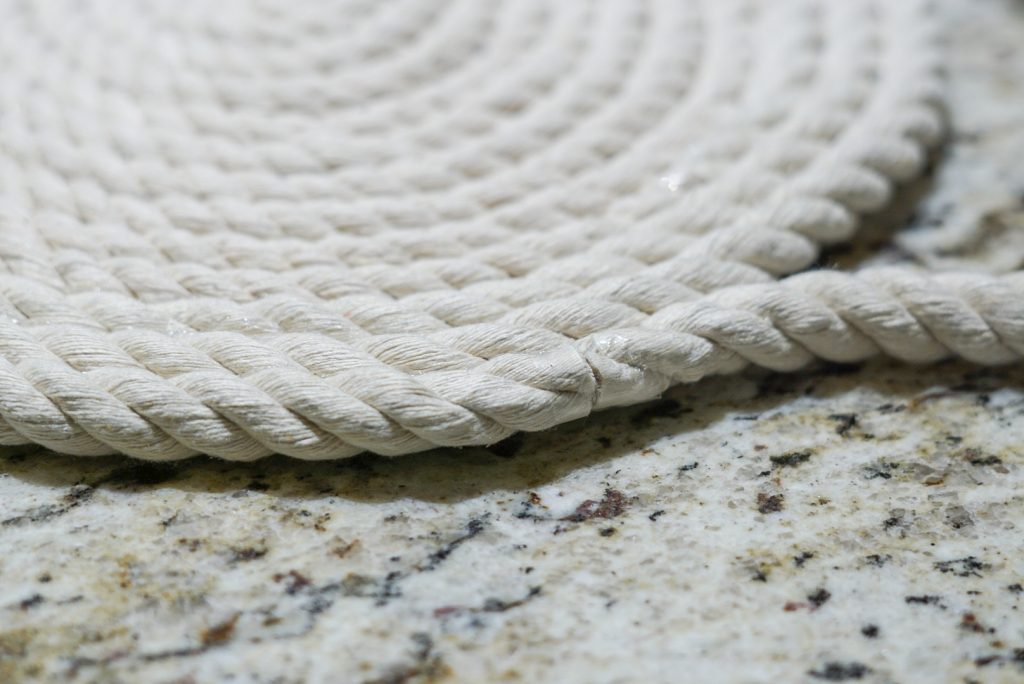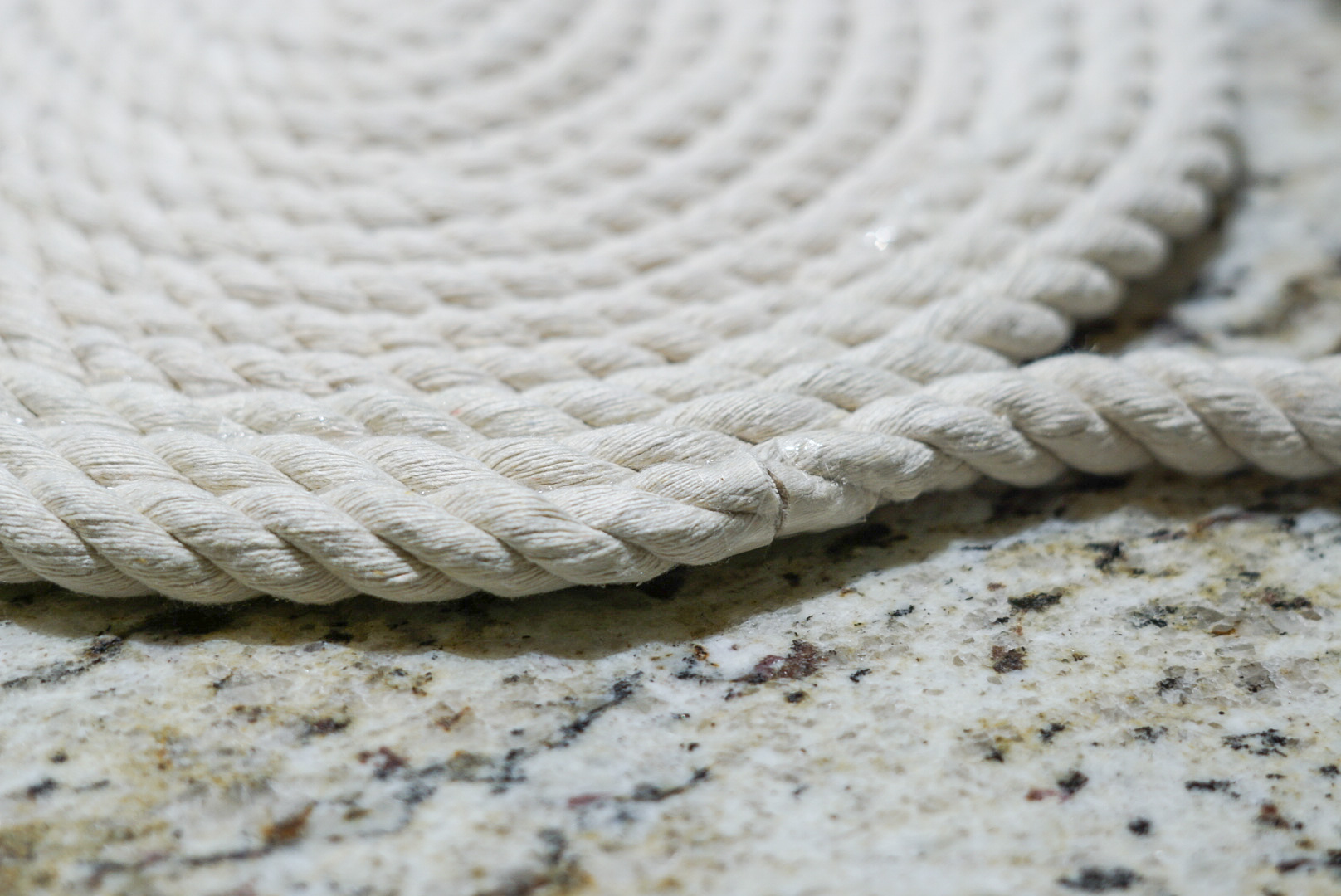 When adding a new rope, make sure to glue the two ends together first. Then you can continue around the circle as before. The rope I used had some clear tape on the ends to keep it from fraying. You can cut this off after you have glued the ends together.
I made this little DIY rope mat project while watching an episode of Netflix and I love the way it came out! It makes the perfect little piece of home decor.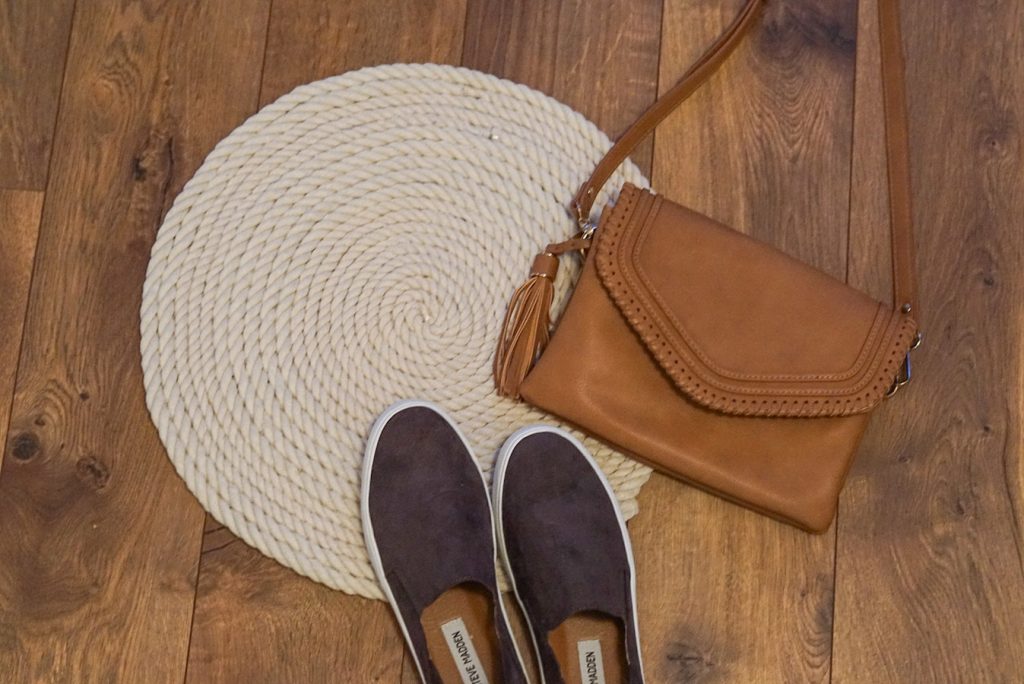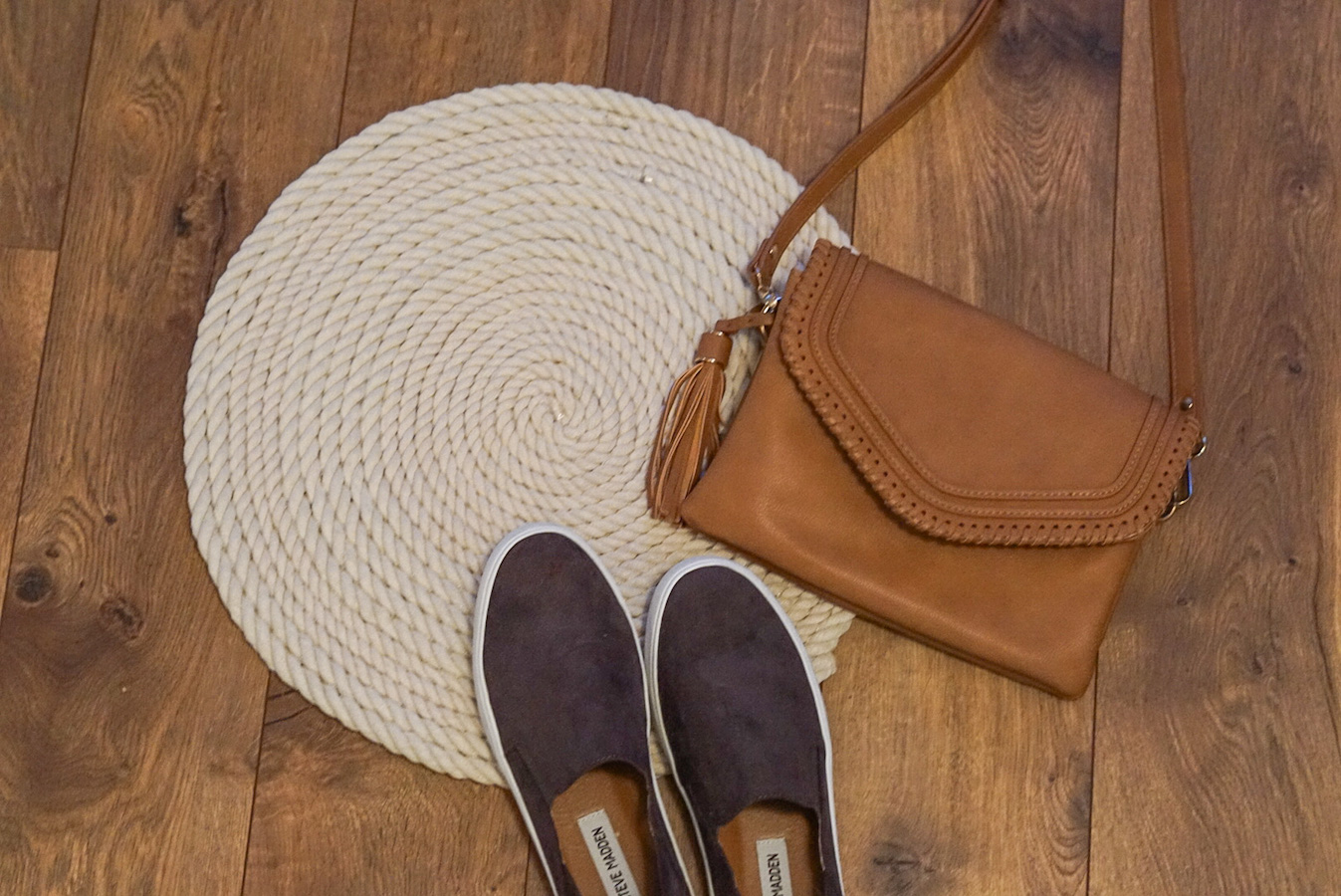 Looking for more quick and easy DIY home projects? Check out these tutorials